Test your defense and strategy with these great PC games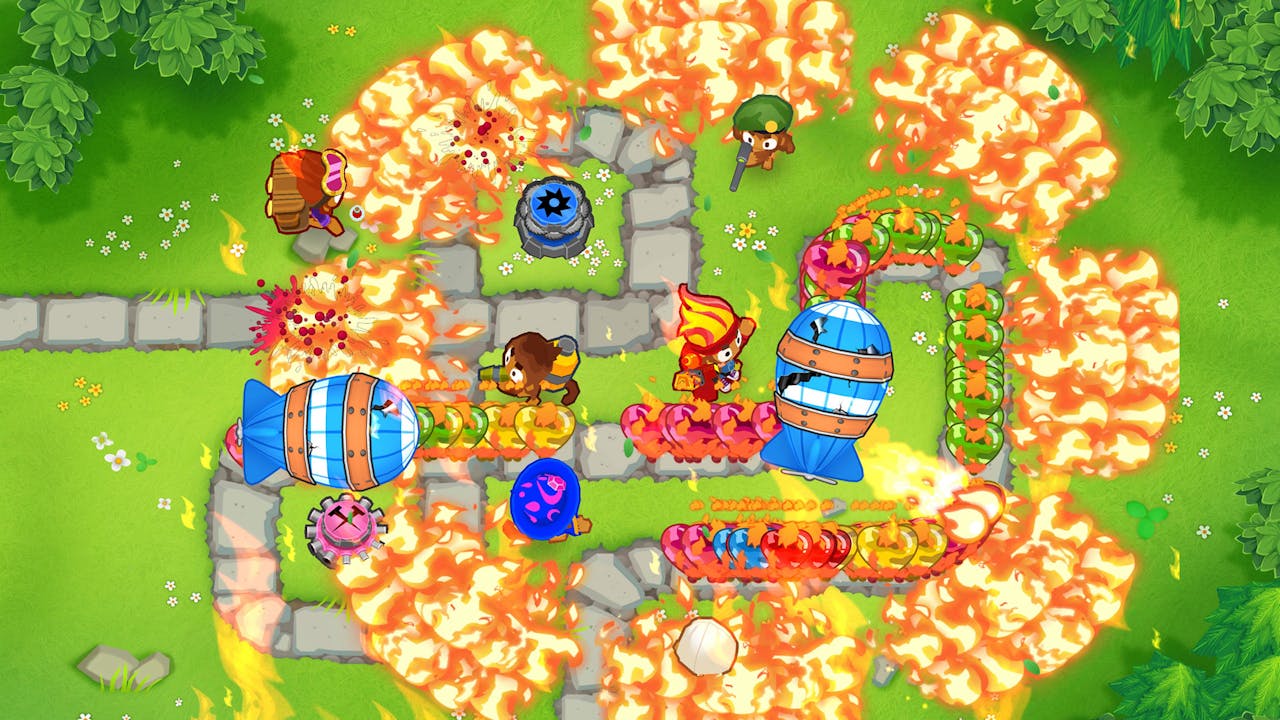 With tower defense games, you get what you see - and that isn't a bad thing.
Within these dangerous fantasy worlds, a hero and his followers must rise against the hordes of evil by strategically placing lines of defense around their kingdom or settlement, in the hopes that they will live to see another day... or level.
If you're in the mood for some tower defense PC games, we've selected our top picks from the genre that you need to check out. Be quick, your strongholds won't protect themselves!
Warstone TD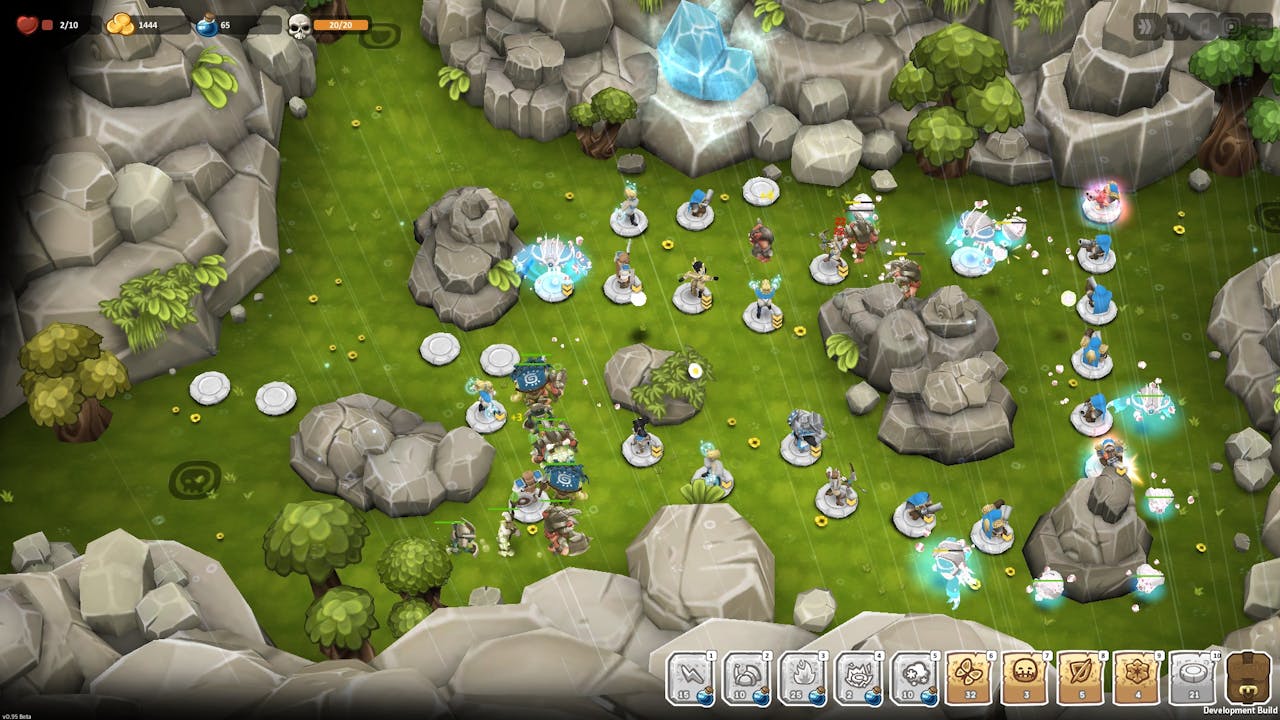 Rise up to the villagers' cries for a hero and help save them from hordes of menacing foes in Warstone TD. You'll be able to summon a unique team of defenders for your self-built city and keep out invading armies.
A fearsome Chieftain is gathering an army, intent on the subjugation of the realm. Seek out the assistance of helpful allies, such as dwarves, amazons, and sorceresses. With allies to help, and an army of your own, you can defeat the invading army and make the realm safe again!
Unlike regular Tower Defense games, Warstone TD has a unique method of summoning defenders (towers). You start with a fairly empty map and a few stones where you can place defenders.
As the level progresses, more stones appear and some even drop from enemies, allowing you to place them in any valid position on the map. Powerful Warstones also appear occasionally which gives significant bonuses to defenders standing on them. You can summon any of the five basic defenders on the stones: Peasant, Archer, Rifleman, Sorceress, and Elemental. Each basic defender has its own upgrade path, damage type, gold cost, and special abilities!
Kingdom Rush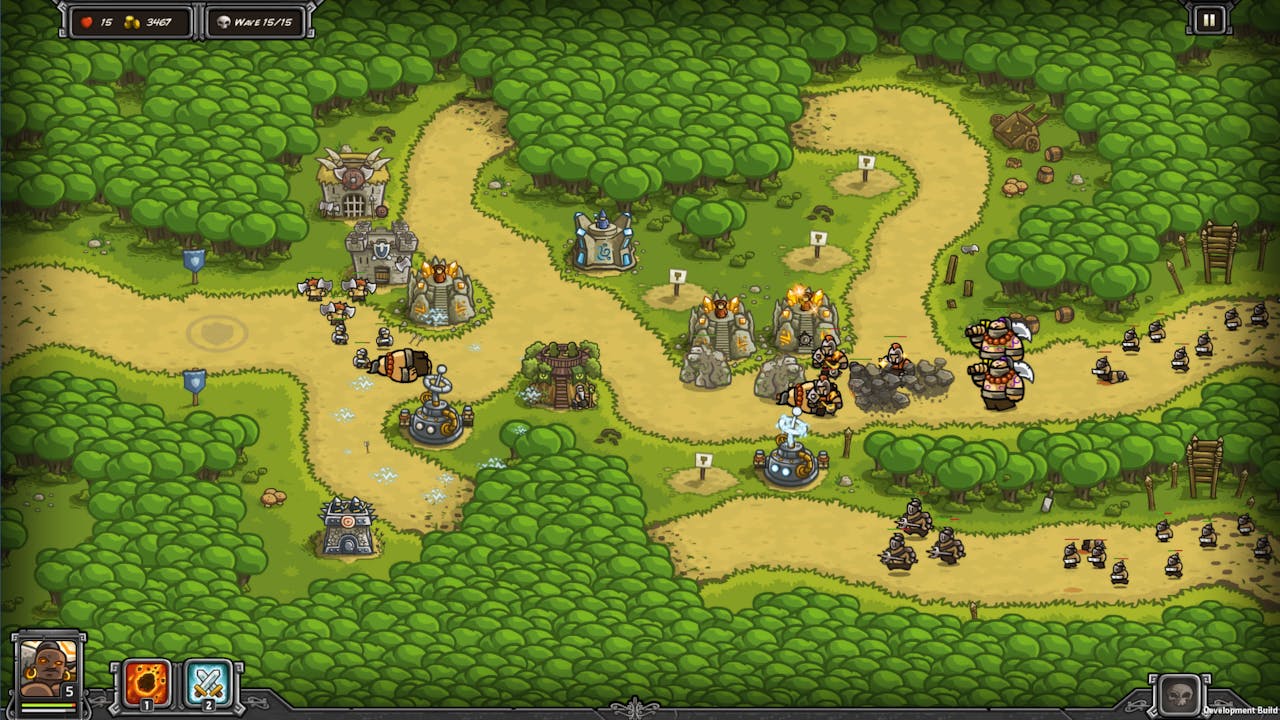 'Overwhelmingly Positive' rated Kingdom Rush sees you embark on an epic journey to defend your kingdom against hordes of orcs, trolls, evil wizards and other nasty fiends using a vast arsenal of towers and spells at your command. You'll fight in forests, on mountains and wastelands, all while customizing your defensive strategy with different tower upgrades and specializations.
There are eight specialized tower upgrades to customize your strategy including Mighty Barbarians, Arcane Wizards and Forest Rangers, as well as 18 tower abilities - allowing your Sorcerers to summon earth elementals and polymorph your enemies!
Bloons TD 6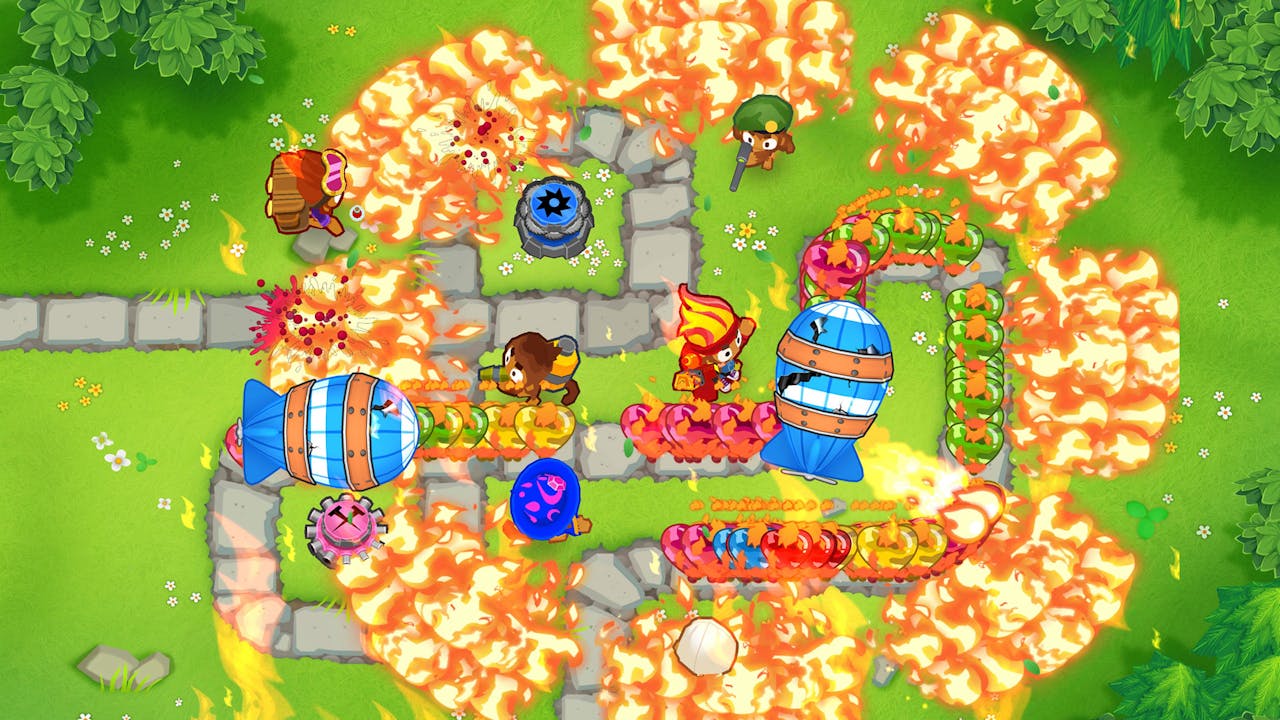 Are you ready for action? You'd better be as Bloons TD 6 is a massive 3D tower defense game designed to give you hours and hours of the best strategy gaming. You'll need to craft your perfect defense from a combination of awesome monkey towers, upgrades, Heroes, and activated abilities, then pop every last Bloon that comes your way!
The game includes 21 powerful monkey towers, including two all-new monkeys (Druid and Alchemist), monkey towers with all-new upgrade paths, and tier five upgrades so powerful only one monkey can have them. You'll get to play anywhere at any time as the single-player offline works even when your wifi doesn't!
Plants vs. Zombies GOTY Edition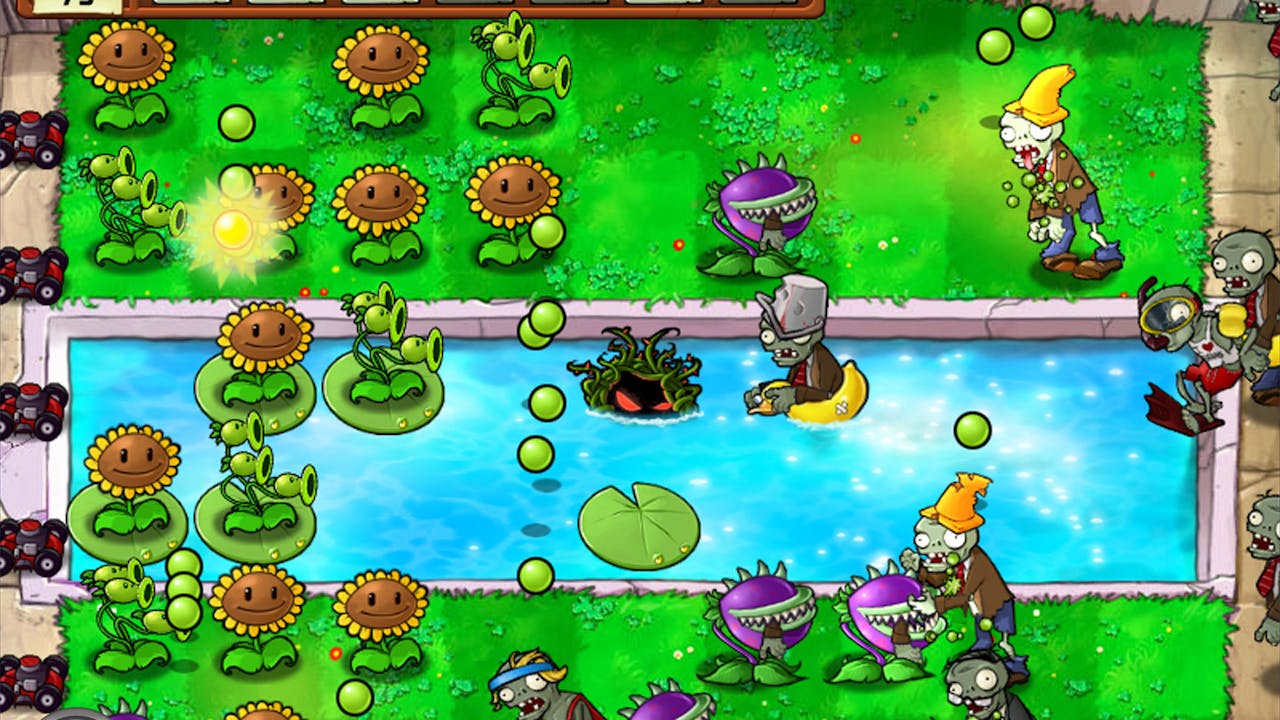 Zombies are invading your home, and the only defense is your arsenal of... plants!
Armed with an alien nursery-worth of zombie-zapping plants like peashooters and cherry bombs, Plants vs. Zombies GOTY Edition will have you thinking fast on your feet and planting even faster to stop dozens of types of zombies dead in their tracks. Battle 26 types of zombies including pole-vaulters, snorkelers and Zomboni drivers, and earn 49 powerful perennials and collect coins to buy a pet snail, power-ups and more!
Complete five game modes including Mini-Games, Puzzle, Survival, plus the stress-free Zen Garden. There's also Adventure mode, where you'll have to conquer all 50 levels through day, night and fog - in a swimming pool and on the rooftop.
Mindustry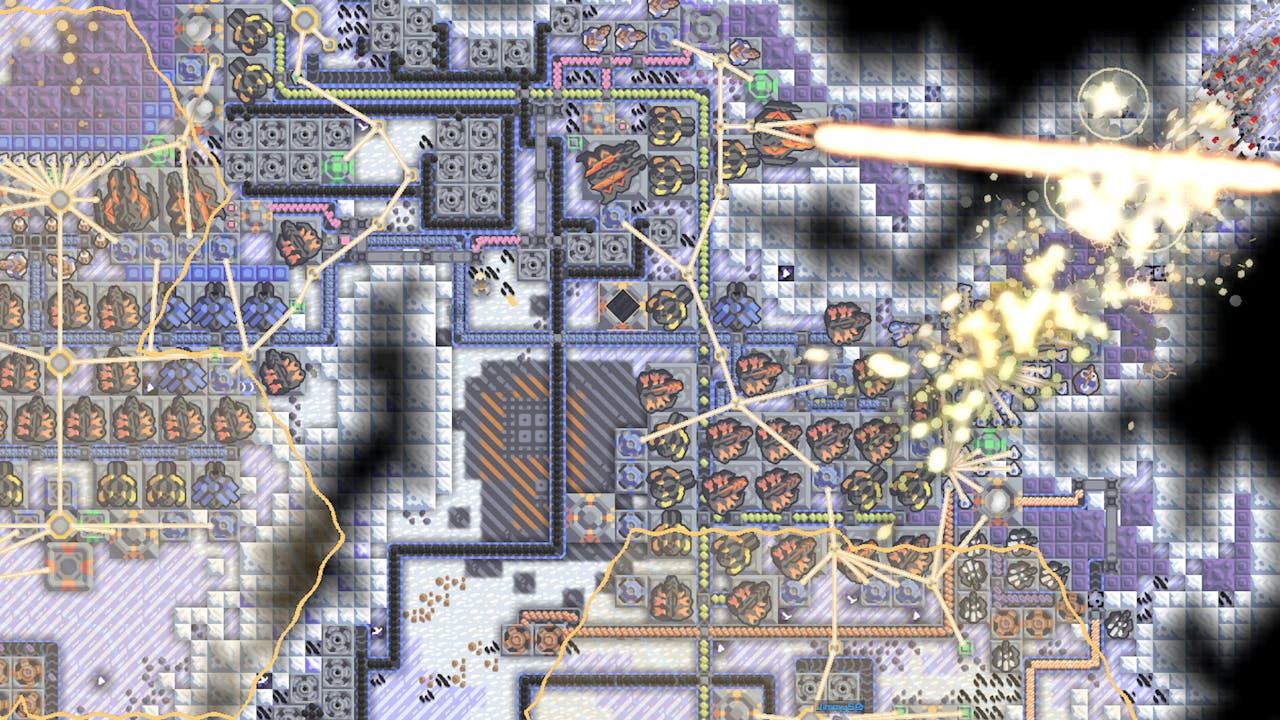 With a focus on resource management, highly-rated Mindustry sees you create elaborate supply chains of conveyor belts to feed ammo into your turrets, produce materials to use for building, and defend your structures from waves of enemies. You'll get to play with your friends in cross-platform multiplayer co-op games, or challenge them in team-based PvP matches.
Build drones for automatically mining resources, assisting in building and protecting your base, as well as distributing liquids and fighting constant challenges such as outbreaks of fire or enemy flier raids
Get the most out of your production by supplying optional coolant and lubricant, and advance through 12 replayable built-in zones with randomized spawn points.
Age of Defense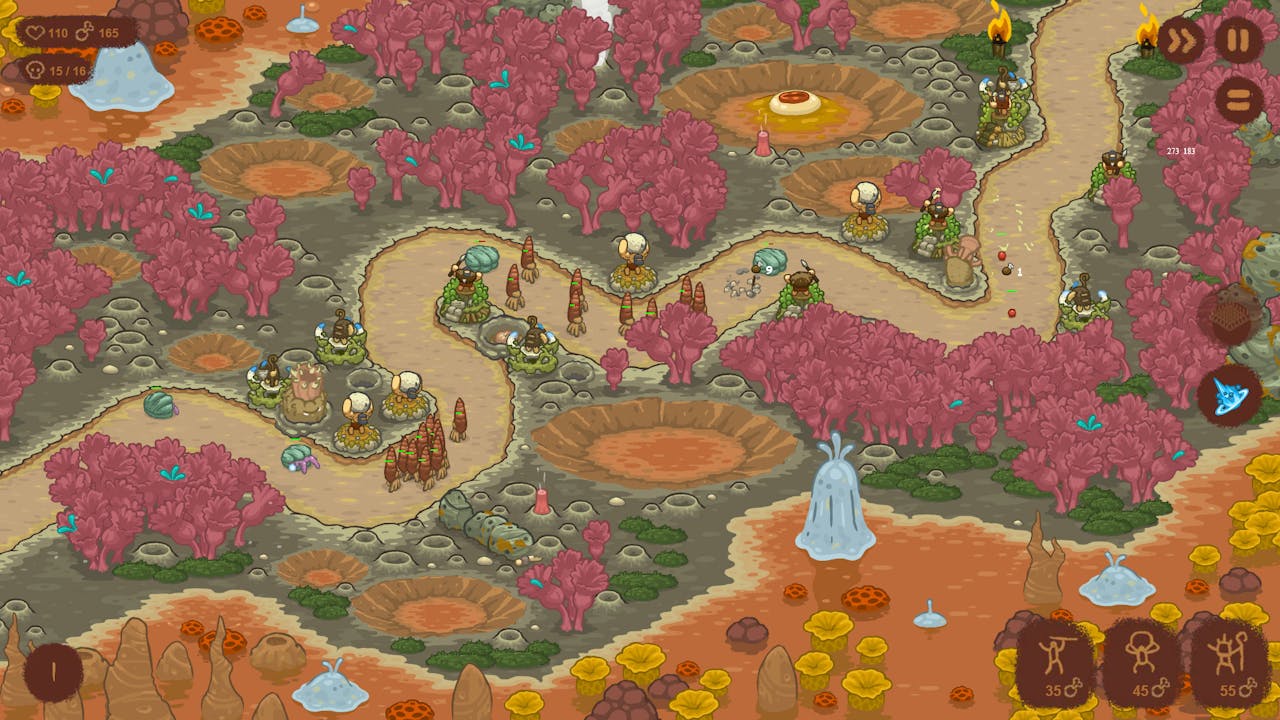 Take a prehistoric walk back in time and show them dinos who's boss in Age of Defense. Rated 'Very Positive' on Steam, this tower defense Indie is full of mind-blowing mayhem.
There are tons of monsters and tough defenders in the game each of which fits perfectly into a funny cartoonish setting. You must protect your women and food from any bad things!
In this reality dinosaurs have evolved differently - they can think, speak, and make war. As the ruler of an ancient tribe, the people who are hungry and scared turn to you for help. You must protect them from scaleskins threat!
Enjoy epic boss fights, 12 unique towers and over 50 enemies with various abilities.
Guards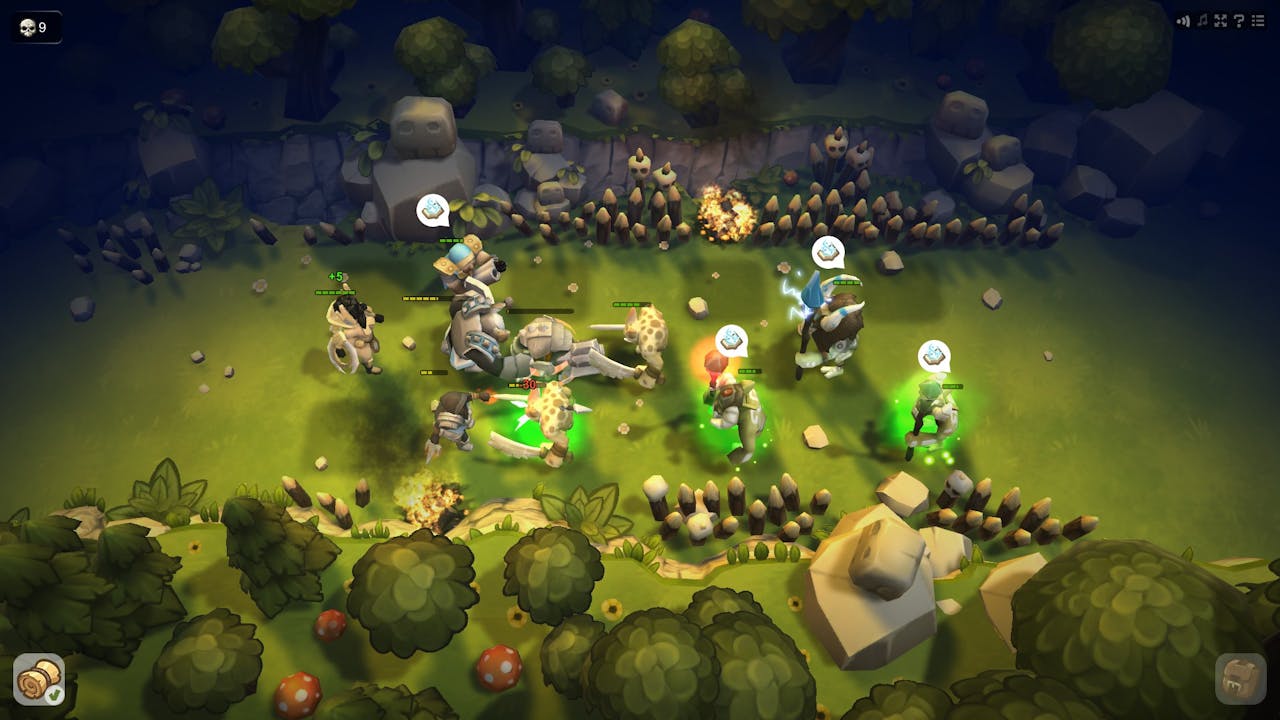 In the 'Very Positive' rated Guards, four heroes are facing a horde of evil!
In order to defeat the 'Boss', these heroes will need to harness ultimate abilities, magic artifacts, hero upgrades and, above all, clever tactics. The main feature of the game is a unique turn-based battle system, in which you command the team of heroes, three of which are fighting on the front line while the 4th is recovering health behind the backs of his teammates.
To make a move you need to change positions of any two heroes. If the hero moves from the back line to the front, he uses super attack.
For example, the knight is thrilling the land, stunning all the enemies on the line, while the huntress is charging a bow with energy, simultaneously firing arrows in all the enemies. Choose from eight heroes all with unique abilities and battle techniques, as well as an unlimited choice of game tactics.
There are also additional difficulty levels, which will become a real challenge even for the most experienced strategist!
---
---
Share this post