Our pick of games starring the birds of the gobble variety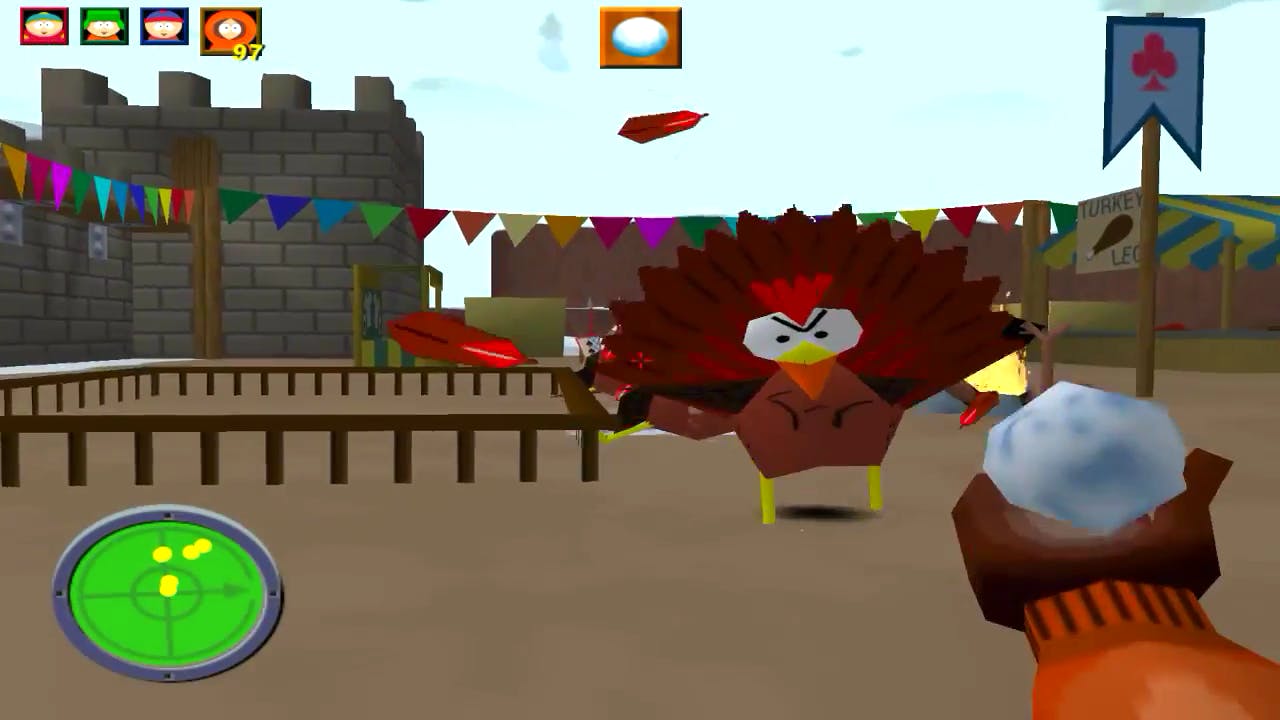 Thanksgiving has arrived once again, where millions give thanks during this national holiday for the blessing of the harvest and of the preceding year - and eat big piles of food!
As part of Thanksgiving, families often follow the usual ritual of serving a big ol' bird on the dinner table - presumably a nice juicy turkey - for everyone to tuck into. To celebrate these succulent birds (sorry to the vegans and vegetarians out there) we take a look at some turkeys that have entertained us and made bizarre or unique appearances in video games over the years.
Turkey Assassin - Assassin's Creed III
Who knew that the Brotherhood had enlisted feathered assassins to the creed!
As part of an Easter egg in the 2012-released and now remastered Assassin's Creed III, gamers got to see what it would be like to have a little turkey assassin running around with its own assassin hood, how cute!
Players had to find a specific house in order to access the Easter egg, which you can see in the video above. It requires you to lean up against a wall and press the whistle/distract button, which triggers the arrival of a turkey from a nearby bush.
After entering the famous 'Konami Code' cheat, the turkey dons an assassin hood.
As the famous AC motto goes: "Nothing is true; everything is gobble"
Operation Turkey Butt - South Park (N64)
It was the first video game to bring Trey Parker and Matt Stone's adult comedy cartoon show to life, and while it wasn't exactly the best of the bunch from the franchise, the 1998-released South Park game - a first-person shooter from Iguana Entertainment - at least gave Stan, Kyle, Cartman and Kenny another weird adventure to embark on.
A mysterious comet crash lands on Earth, causing an array of enemies to spawn as a result of its concentrated evil - including rabid mutant turkeys!
The gameplay video above is from Episode One, Stage One of the game (Turkey Butt), the gang must make their way to the Renaissance Faire in one piece. The player helps Cartman run across a small section of South Park's map finding his friends while using snowballs to fend off some rather creepy, high-pitched gobbling turkeys.
"DIE, EVIL TURKEYS, DIE!"
Super Turkey - ARK: Survival Evolved
The god among the turkeys...
Super Turkey is a wild bird found in open-world action-adventure game ARK: Survival Evolved, and is only available during special Turkey Trial events. Attacking these types of turkeys will result in the bird fighting back - so don't be fooled by their appearance as they can easily kill you!
If you're lucky to come across these birds during the Turkey Trials and kill them, you'll obtain their Wishbones, which can be harvested and allows players to craft specific cosmetics, randomized chibi-pets, or even summon the DodoRex!
Wild turkeys - Grand Slam Turkey Hunt
Now, here's one that's not quite as obscure as some of our other turkeys that have made the list. Grand Slam Turkey Hunt, released in 1999, is a 3D hunting adventure which sees you head out into the great outdoors to hunt North America's largest game bird.
Equipped with your choice of hunting weaponry and equipment such as your GPS, binoculars and Wingbone Caller, players must venture across the terrain in search of their target.
---
---
Share this post