Take the leap from tabletop to video game with our look at the absolute best Warhammer games for PC gamers.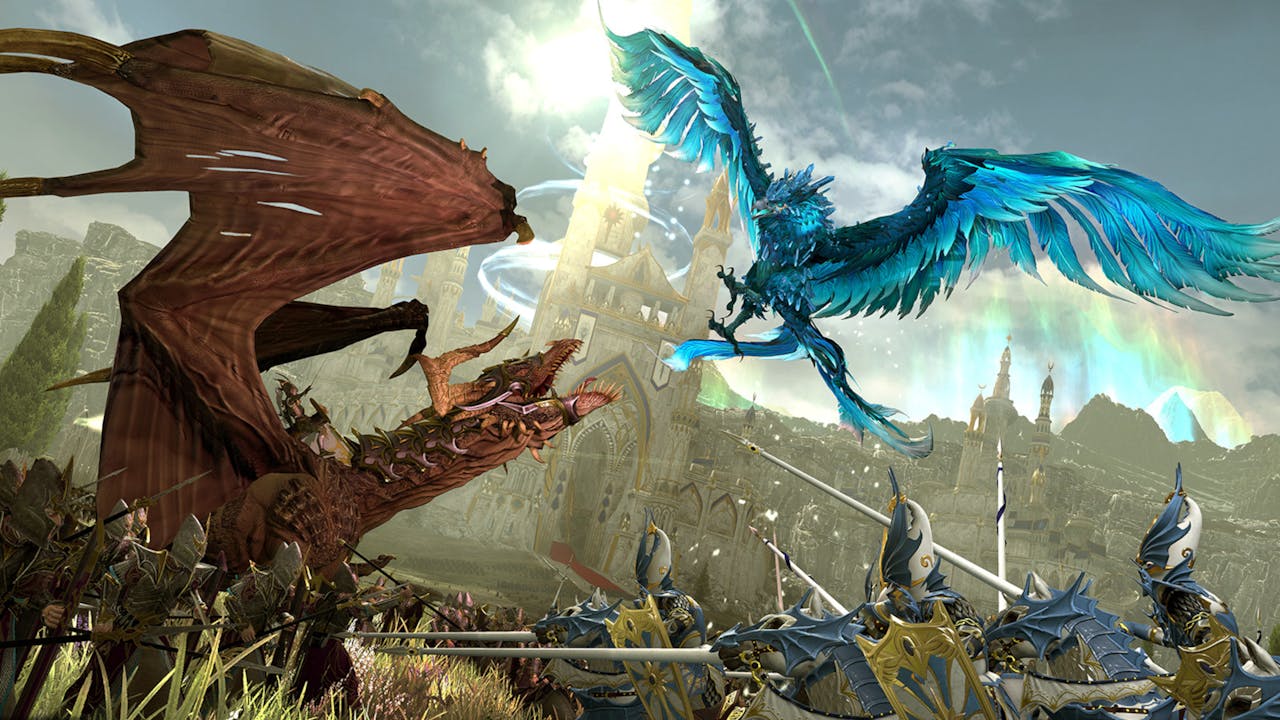 Conquer your daemons, or command them? Experience gripping action strategy with your Total War: WARHAMMER III Steam PC key. Lead new races and Legendary Lords to glory!
From blood-soaked ground in a fantasy world to far-flung death and destruction amongst the stars, Warhammer covers a huge amount of ground. The different universes of Warhammer cover three main spheres; the grim-dark far future of Warhammer 40,000, the gritty sword and sorcery of Warhammer Fantasy Battle, and the high-fantasy reality-twisting Warhammer: Age of Sigmar.
It's no surprise that with the tabletop games being so popular, PC games will follow in their wake. There's a tonne of games to choose from dating back to the 1980s, but here's our picks for the absolute best Warhammer games for PC gamers.
Warhammer: Vermintide 2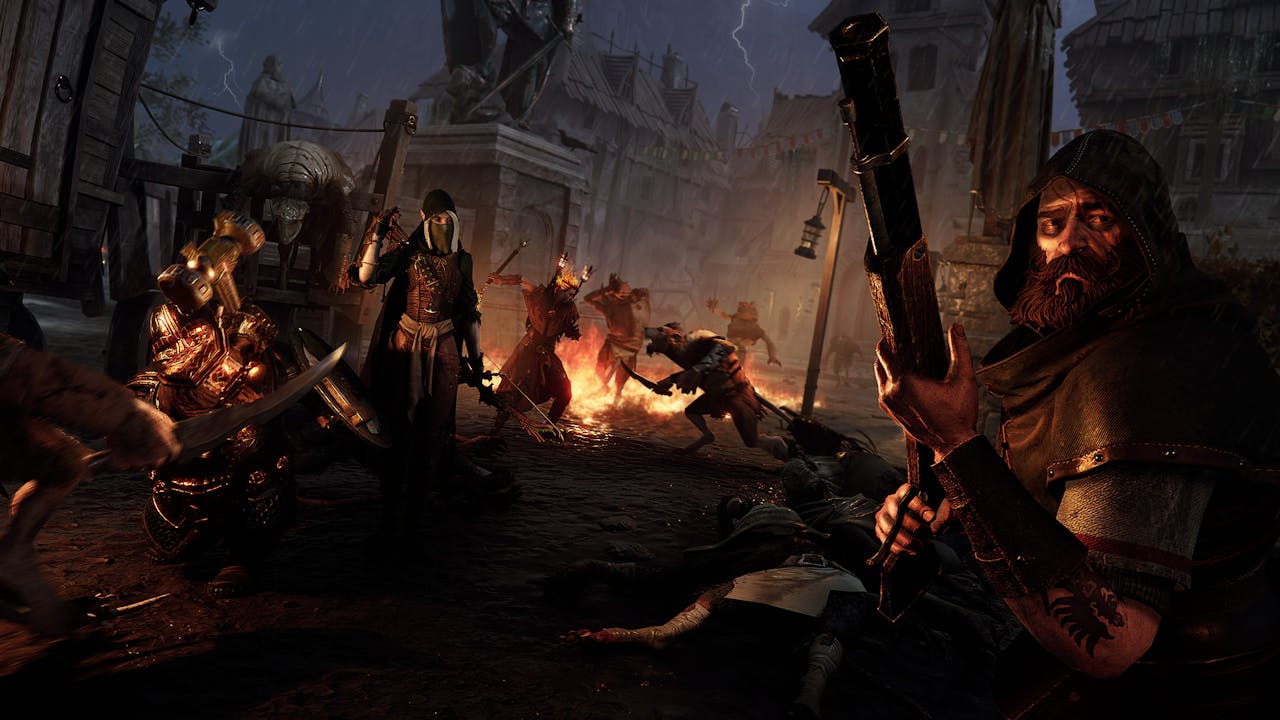 When Games Workshop wrapped up their Warhammer Fantasy Battle universe before rolling it into Warhammer: Age of Sigmar, the End Times took place. Vermintide 2 is set amongst those End Times, a time of war and crumbling reality as the world itself shatters.
Vermintide 2 is a co-op first person action game that plays like a melee version of Left 4 Dead 2, and this makes it not only one of the finest Warhammer games for PC, but also one of the best co-op experiences. You'll choose your class, level them up, craft gear, and take on AI-driven hordes of ratlings and chaos warriors as you fight your way through its challenging series of maps. If you like your games grim and gritty, this is for you.
Warhammer 40,000: Dawn of War II: Retribution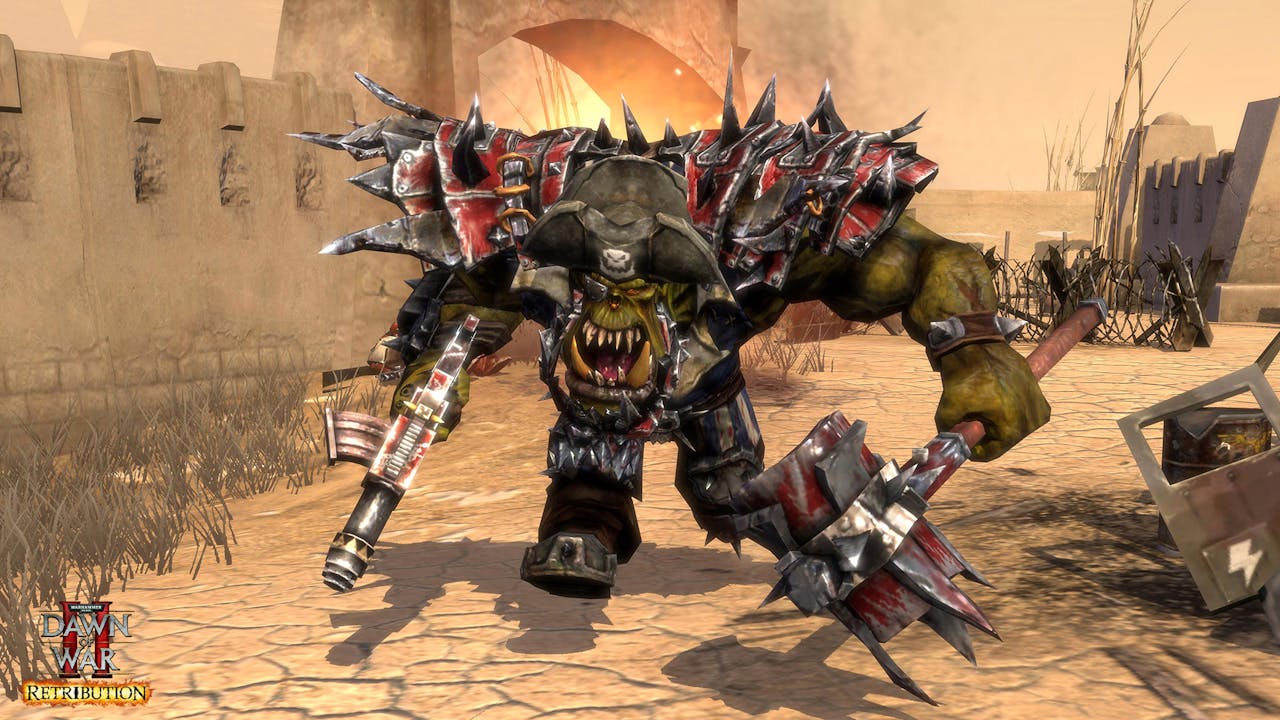 The Dawn of War series really put Warhammer 40,000 on the map for many PC gamers, and Dawn of War II: Retribution is one of the best instalments. It features a host of single-player content letting you spread your strategy wings through a series of maps and a wonderfully unique multiplayer mode focusing on building up your army and seeing your foes fall before you.
The best part, however, is the Last Stand mode. This horde-mode sees you and two other players face off against twenty waves of ever-increasing difficulty.
You'll inch your way through the levels as you make mistakes, learn the waves, level up, and kit out your character the way you like them. It's tight, always fun, and one of the best multiplayer modes out there.
Warhammer 40,000: Mechanicus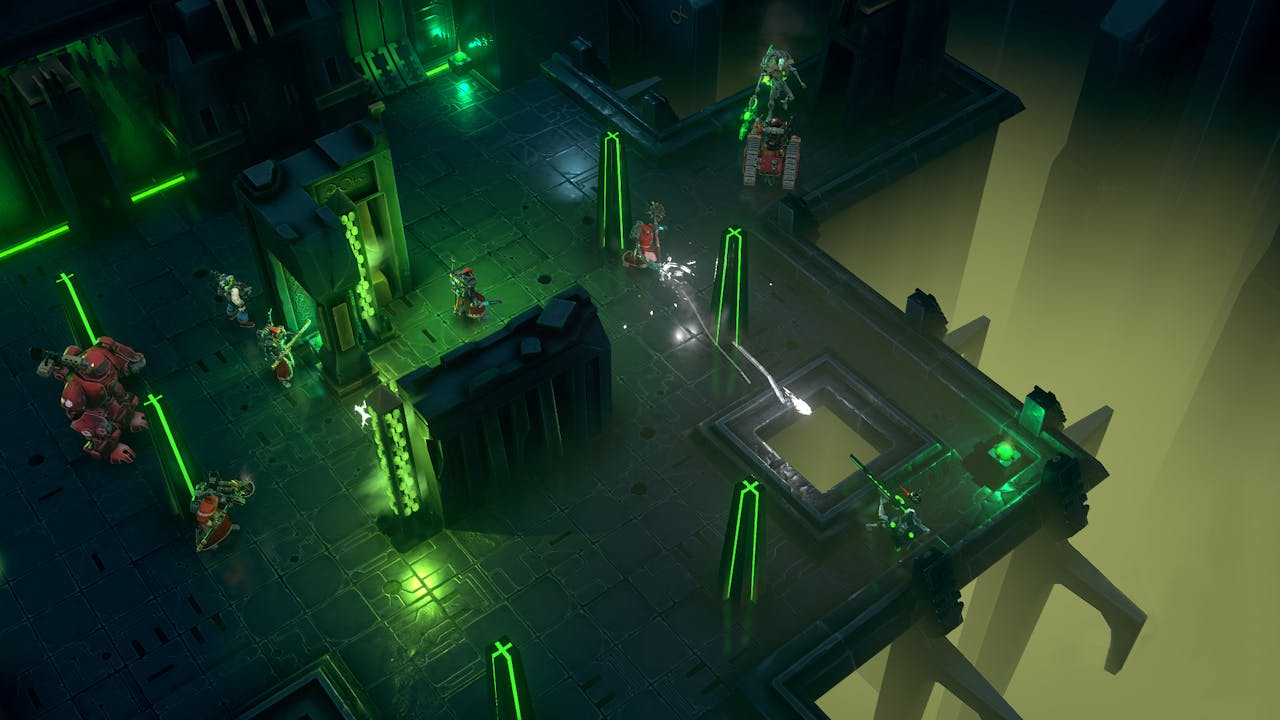 XCOM-style strategy and Warhammer 40,000 seems like such an obvious matchup it seems almost a crime that it took this long for Mechanicus to be created. Now you can finally explore squad-based tactical combat in Warhammer form, and it's well worth the wait.
Mechanicus sees you take control over a squad of a rarely seen faction in PC games, the Adeptus Mechanicus. It's up to you to see if you cybernetic warriors will stand firm against the tides of xenos, heretics, and traitors as they fight for supremacy on the battlefield, tactically - of course.
Blood Bowl 2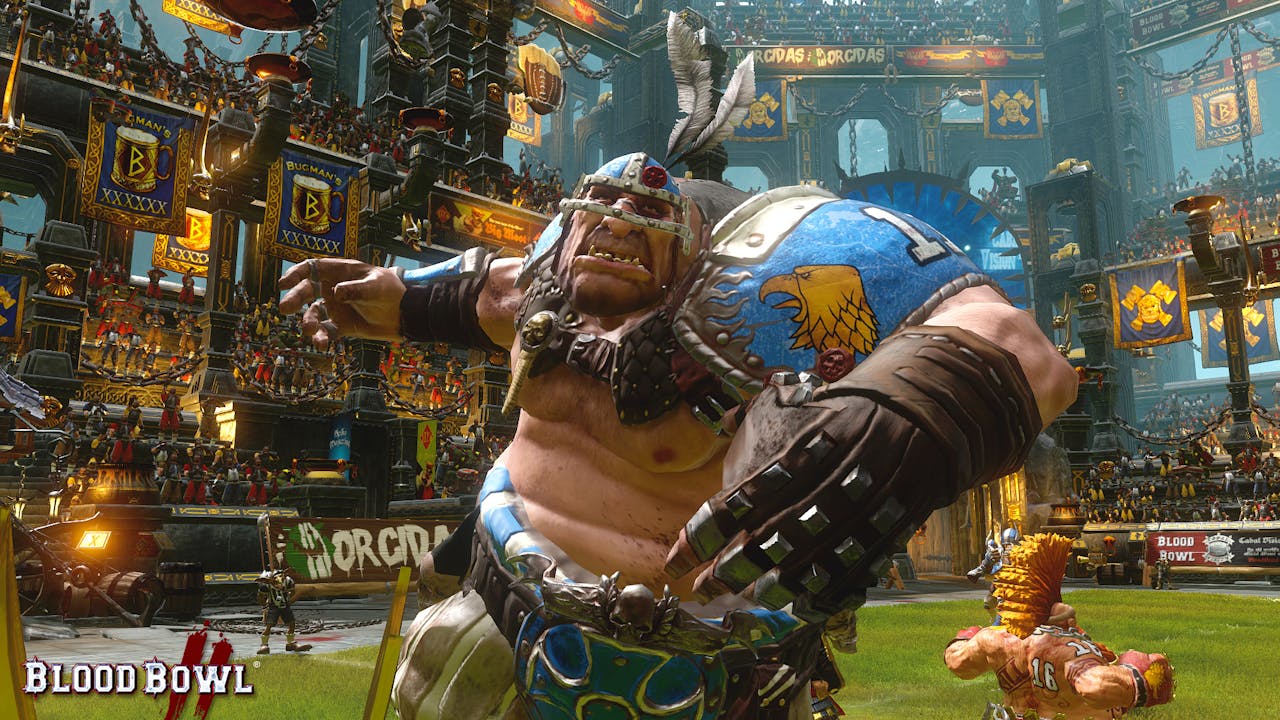 Blood Bowl 2 is almost a direct port of the board game to the PC and sometimes that might be a problem. In this case, it's a boon.
Blood Bowl is one of the longest running board games, playing like a cross between American Football and a war, it's stompy and visceral and that translates perfectly to a PC game. Build your team, take them to victory, and try to not get too upset when your favourite player is killed just before full time. It's sports played the way they should be - with extreme violence.
Warhammer 40,000: Inquisitor - Martyr
Warhammer 40,000: Inquisitor - Martyr is a beautifully violent creature. Combining the grimdark far future with the action RPG genre, it's a brutal and explosive game filled with destruction and action as you destroy your way through your enemies.
If you've ever played Diablo, Grim Dawn, or Path of Exile you'll be right at home with Inquisitor - Martyr. The screen will shake in a riot of blood and violence as you unleash your character's abilities on the enemy, as it should be. With a huge array of customisable options for how you play and the ability to team up with friends, Inquisitor - Martyr will soak up your time in a cavalcade of glory, and you'll love every second.
Space Hulk Tactics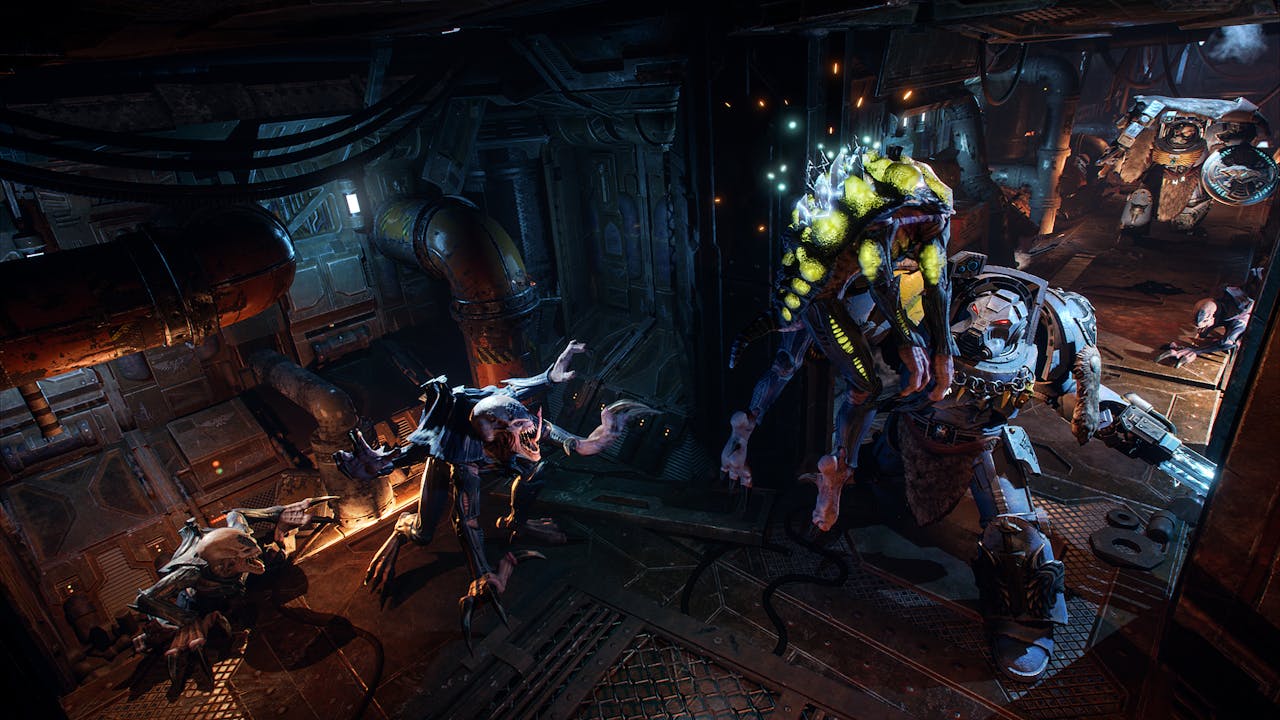 There's a reason Space Hulk has been adapted for PC game so many times, and why it's almost never been out of print as a board game. Space Hulk Tactics is a wonderfully faithful adaptation of the game, with updated visuals, and if you're a fan of the real game this is a definite must-buy.
The online system takes your play to the next level, with you able to face off against multiplayer opponents the word over - something a little difficult with a physical set. It means that Space Hulk Tactics is probably the definitive edition of Space Hulk, and one that's well worth your time.
Battlefleet Gothic: Armada 2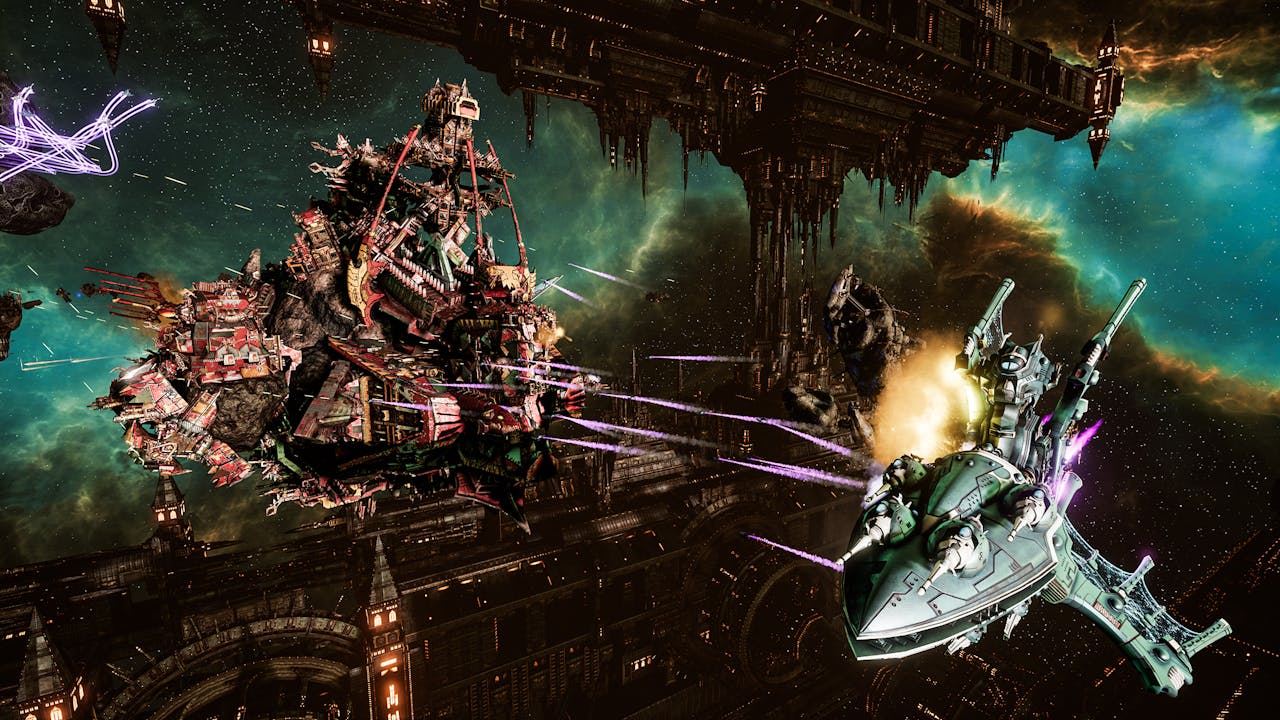 Much of Warhammer 40,0000 focuses on the individual troops or armies. Battlefleet Gothic, the board game, takes to the stars with colossal spaceships duking it out on a scale that's almost unimaginable.
Battlefleet Gothic: Armada 2 is that rare treat, it's a re-imagining of the board game into a slightly different genre, and one that works incredibly well. This real-time strategy game is a tough nut to crack, but once you do you're in for some of the best strategic combat out there. But that's not all this game has to offer, as the cutscenes and lore around the 13th Black Crusade in this game are essential for any Warhammer 40,000 fan - and there's a lot of us out there.
Warhammer 40,000: Space Marine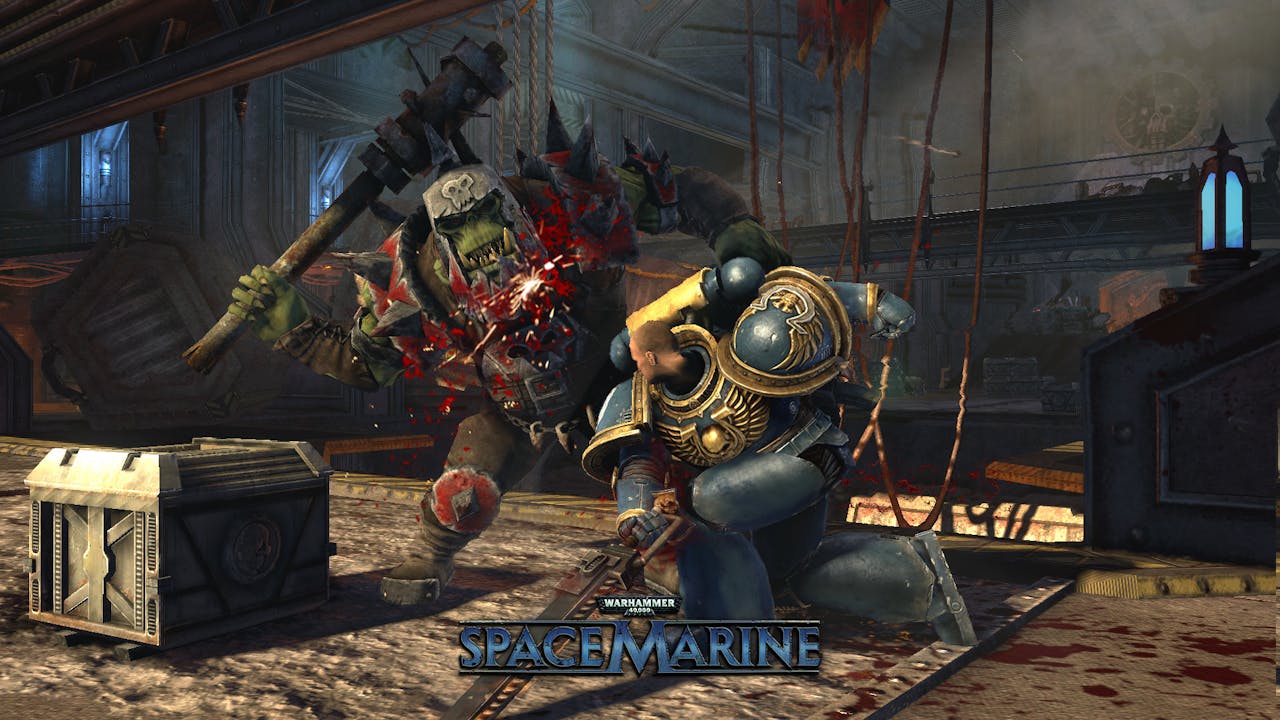 What's it like to be a space marine? Not all the prayer and devotion, but the stomping about smashing your enemies into fine paste? Warhammer 40,000: Space Marine answers that, and answers it thoroughly. Moment to moment one of the best third person action games ever made, it's a stunningly violent and explosive experience.
In addition it comes with a deathmatch multiplayer mode that offers surprising depth, and a wave-based co-op mode that's tough as nails but oh-so rewarding when played with friends. Just be warned, if you choose the jump pack, you can leap off the map and your friends will hate you.
Warhammer 40,000: Dawn of War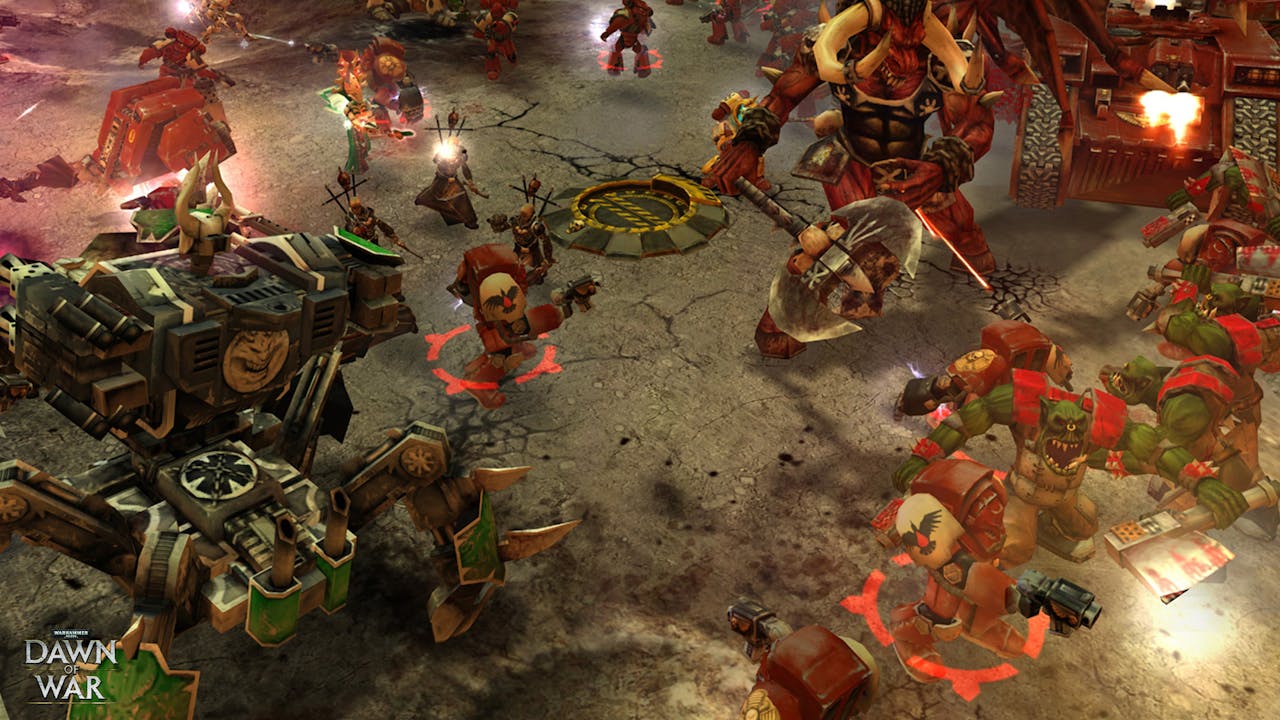 The original Dawn of War plays like a twisted version of Command & Conquer, and there's absolutely nothing wrong with that. The different versions and expansions fill this game with all your favourite factions, and each one comes equipped with multiple single and multiplayer modes.
Winter Assault and Dark Crusade are probably tied for the crown of best Dawn of War versions, the former adding a brilliant tactical map single-player mode and the latter adding some of the series' most iconic factions. No matter which version of Dawn of War you pick up, though, you're in for a great time.
Total War: WARHAMMER II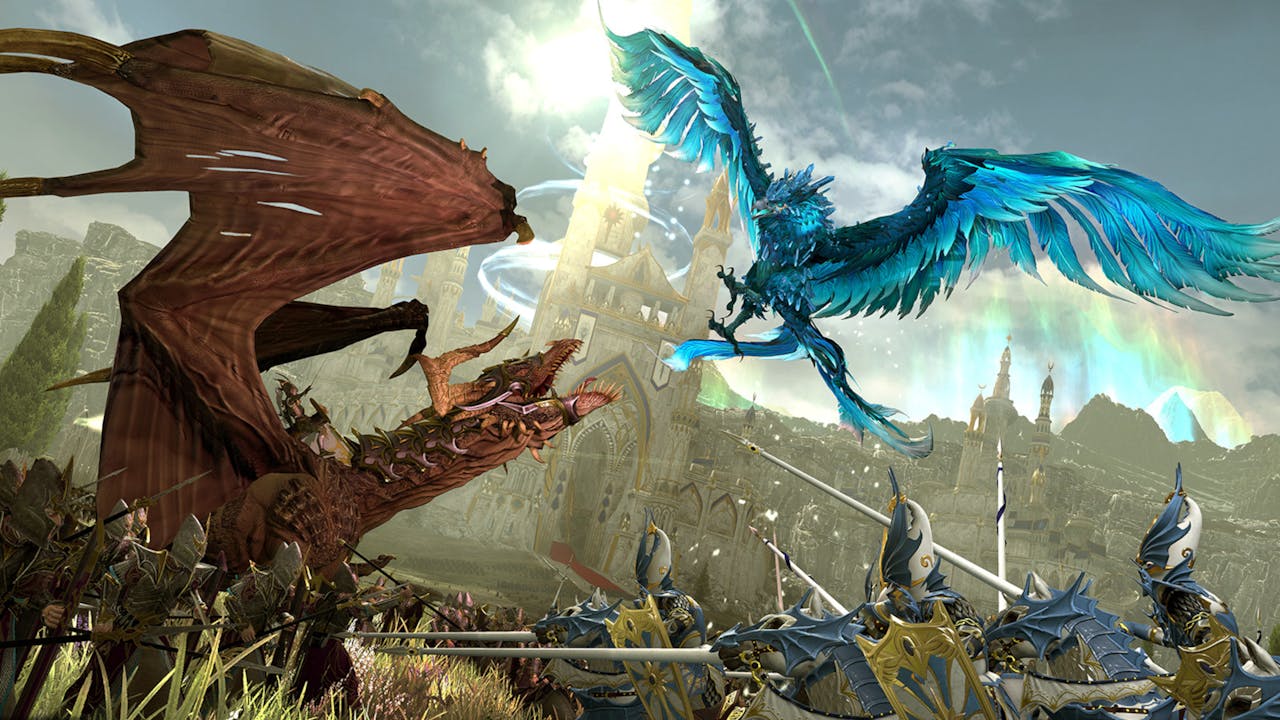 Warhammer has dipped its toes into strategy a few times, with games like Shadow of the Horned Rat and Dark Omen. They are brilliant games in their own right, but when Creative Assembly and Games Workshop announced they were working together, it felt like the stars were aligning.
Total War: WARHAMMER II takes everything that made the first game brilliant and then dials it up, and then dials it up even more. Filled with perfectly-realised versions of Warhammer Fantasy Battle factions, an engaging campaign mode, and even the ability to combine the game with the first in the series - WARHAMMER II is Warhammer PC gaming at its absolute best.
Treat yourself to a huge range of Warhammer Steam PC games available right now on the Fanatical Store!
-
Article by Alex McHugh
---
---
Share this post