Highly-rated and unforgettable titles from one of the big dog publishers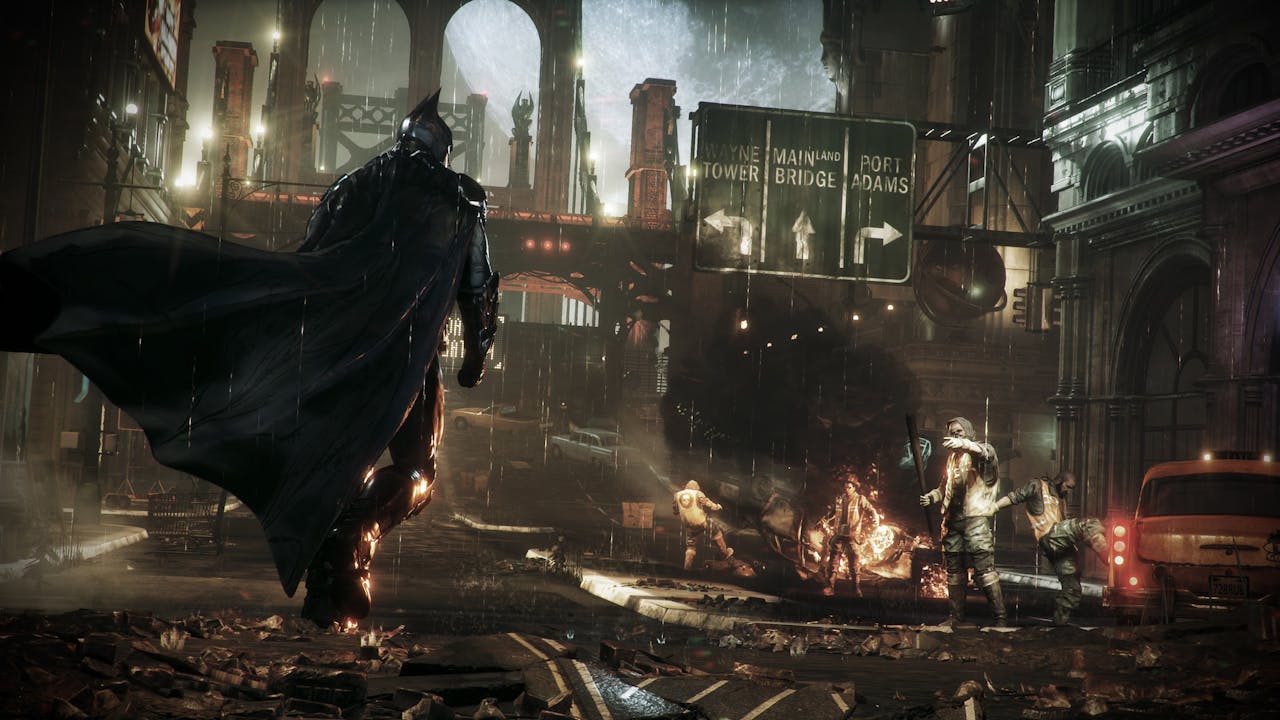 Become the ultimate detective and save Gotham from the criminal filth that lurks in its underbelly with the Batman: Arkham Collection.
Back in 2004, Warner Bros founded its video game publishing arm Warner Bros. Interactive Entertainment - and since then, we've been treated some classic and memorable titles.
Bringing together a group of talented developers, as well as developing its own content in-house under the Warner banner, the publisher has produced a great selection of games over the past 17 years. Iconic franchises from comics, movies and TV have all been lucky enough to make their way into the gaming world, allowing us to experience familiar stories while also playing are part - and wandering off here and there on random endevors.
There are so many to choose from, but here are our top picks from the best Warner Bros games that PC gamers need to check out.
HITMAN 2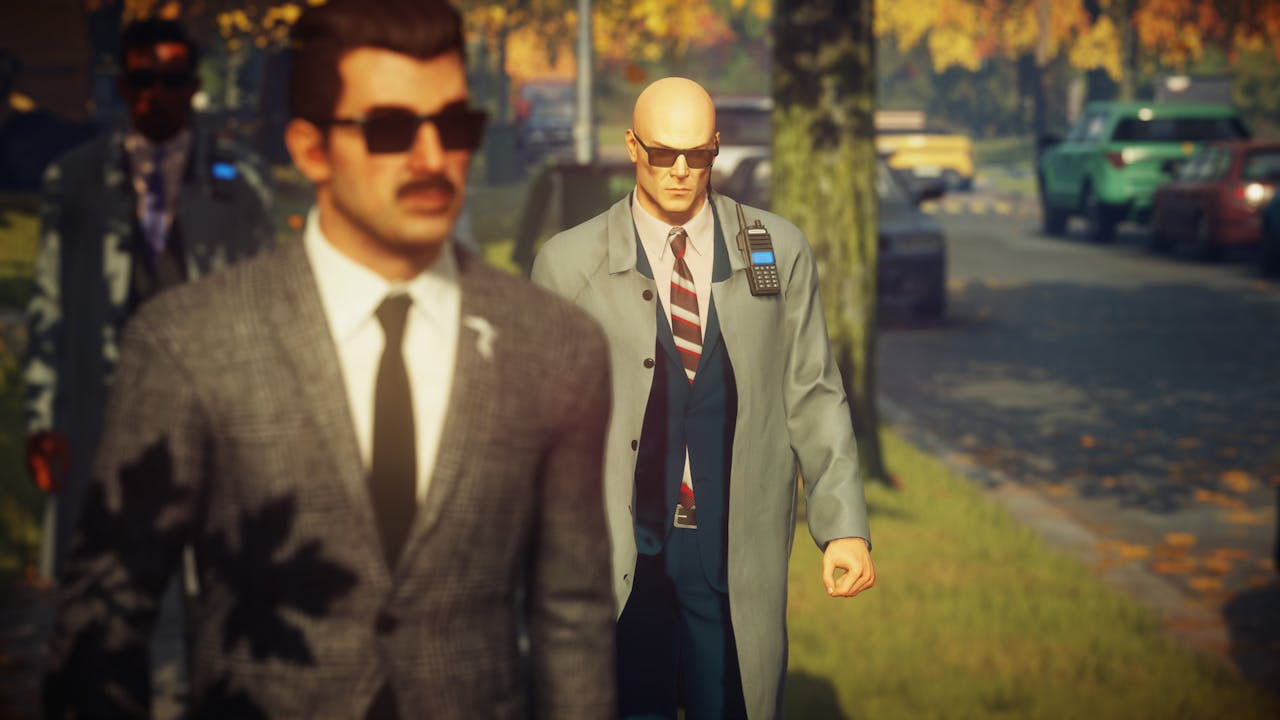 The master of stealth, assassinations and throwing muffins... HITMAN 2 sees you reprise the role of the deadly Agent 47 and experience the ultimate spy thriller story in a gripping new sequel.
Your mission is to eliminate the elusive Shadow Client and unravel his militia, but when 47 learns his target's true identity and the truth about his past, it changes everything. HITMAN 2 introduces new ways to play, new game modes and new features, including the new Sniper Assassin mode with franchise first co-op play.
You can also take on fellow players in the brand-new competitive 1v1 Ghost Mode, where players must race to assassinate a number of targets before their opponents within the same level. There's also the new Sniper Assassin mode, with franchise first co-op play, allowing you and a friend to cause havoc together (but try to keep it quiet).
Batman: Arkham Collection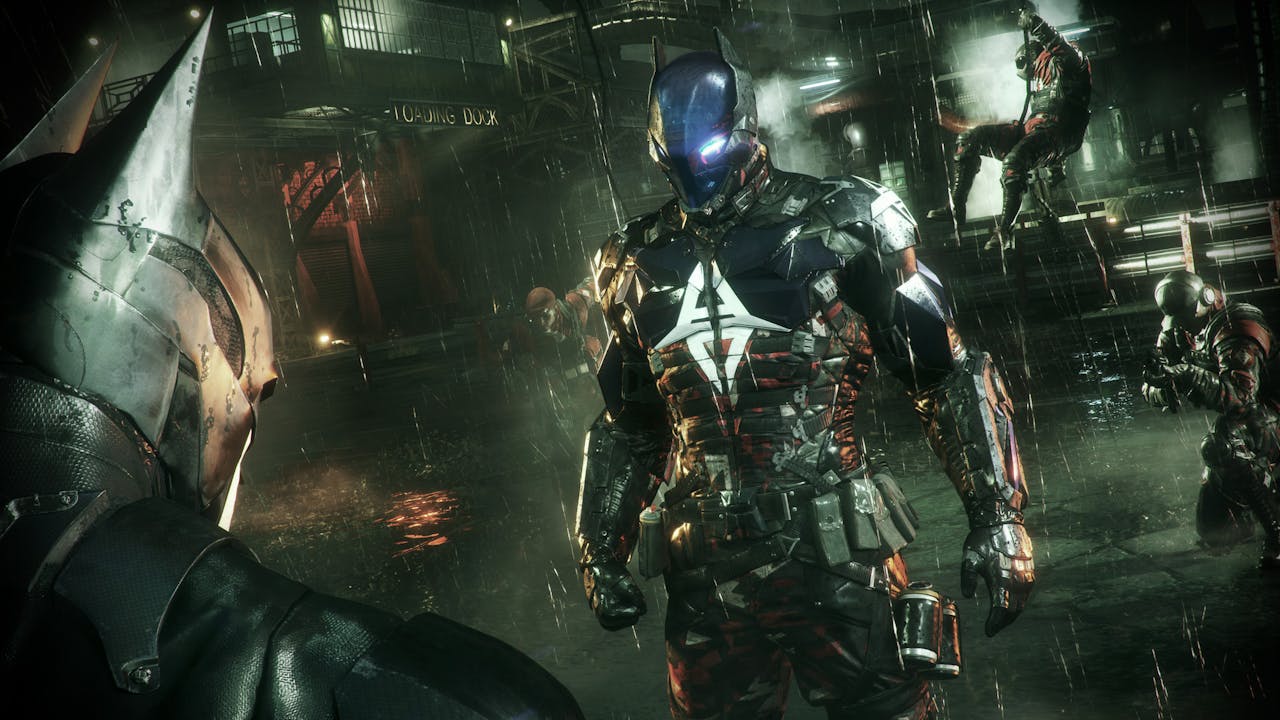 Technically not A game, but you do get three in one!
The Batman: Arkham Collection brings together Rocksteady's iconic trilogy of action-adventure games, all fully remastered with updated visuals and all post-launch content included.
Batman: Arkham Asylum Game of the Year Edition sees you begin your journey as the Caped Crusader, venturing into the Arkham Asylum to foil Joker's sinister plots, while the sequel Batman Arkham City: Game of the Year Edition lets you glide across a vast open-world setting as you tackle Gotham City's thugs, gangsters and insane criminal masterminds in this new maximum security prison.
Bringing the trilogy to a close, Batman: Arkham Knight Premium Edition ups the ante as you travel across Gotham to thwart a huge array of Batman's toughest foes in the campaign and side missions, as well as being able to drive around and battle tank-like enemies in the legendary Batmobile.
It's certainly one of the best Batman game series to date, and this collection brings together all three fantastic games for you to enjoy.
Middle-earth: Shadow of War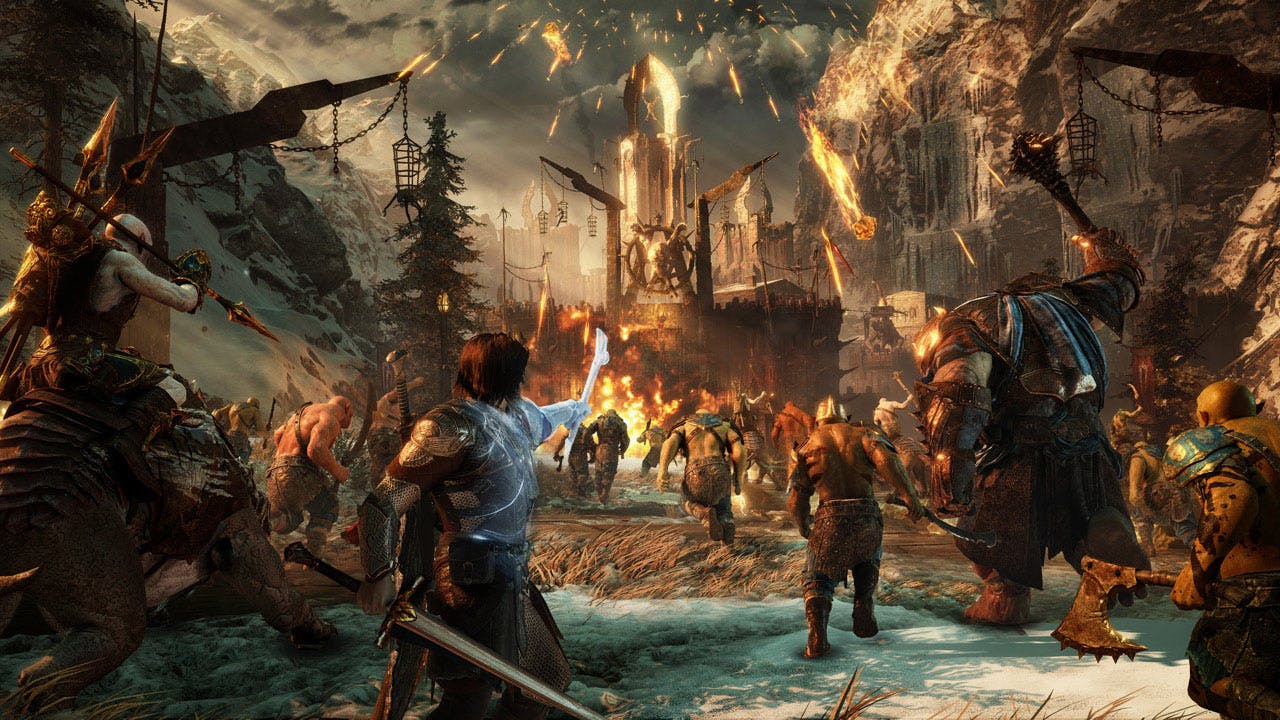 In action-adventure RPG Middle-earth: Shadow of War, the sequel to critically-acclaimed Middle-earth: Shadow of Mordor, you'll continue your journey as you take the fight to Sauron in large-scale battles. Set in an open-world environment, players follow the adventure of protagonist Talion - a Ranger of Gondor - and his elven spirit lord, Celebrimbor, with whom he shares his body.
You'll wield a new Ring of Power (what could go wrong) and confront the deadliest of enemies, including Sauron and his Nazgul, in a monumental battle for Middle-earth. The game's robust Nemesis System and personalization tools used in Shadow of Mordor have now been applied to the entire world - meaning you'll be able to turn your enemies into allies, send them running home scared, and even experience multiple betrayals mid combat.
Defeat Uruks and Orcs to cripple your enemy's defenses, or bring them onto your side as you lay siege to mighty fortresses with the end goal of cleansing Middle-earth from Sauron's grasp... but will the Ring of Power influence your actions in any other ways, we wonder?
For the most immersive experience, Middle-earth: Shadow of War Definitive Edition delivers the base game along with the Desolation of Mordor & Blade of Galadriel Story Expansions, and the Slaughter Tribe Nemesis & Outlaw Tribe Nemesis Expansions.
Batman: Arkham VR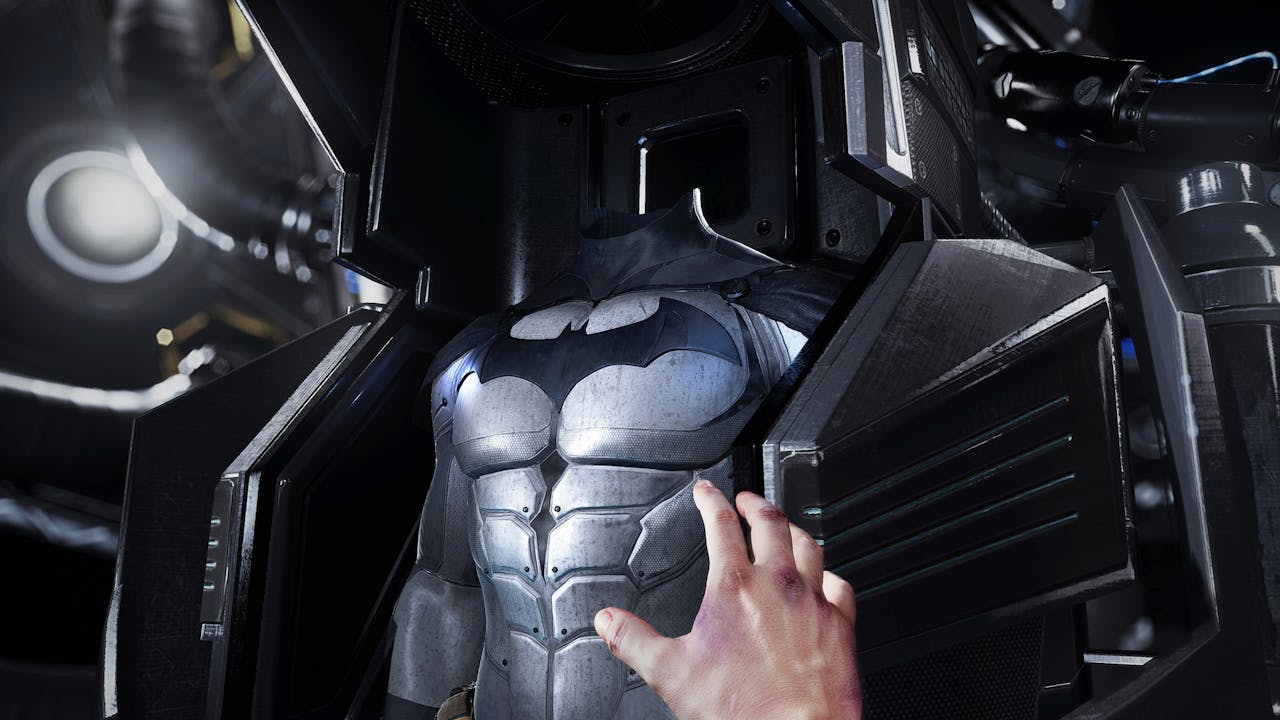 If you've got a VR headset to hand, now's the perfect time to become The Caped Crusader himself in Batman: Arkham VR. Experience Gotham City through the eyes of the World's Greatest Detective in an all new Arkham mystery where you'll need to think like Batman in order to prevail.
Utilize his legendary gadgets in Virtual Reality to unravel a plot that threatens the lives of Batman's closest allies. You'll meet fellow DC heroes and villains including Robin, Nightwing, Penguin, Killer Croc, Joker and the Riddler.
Explore iconic locations such as the Batcave, Gotham City and Arkham Asylum as Batman takes on his latest challenging feud against the criminal world outside his door.
Mortal Kombat 11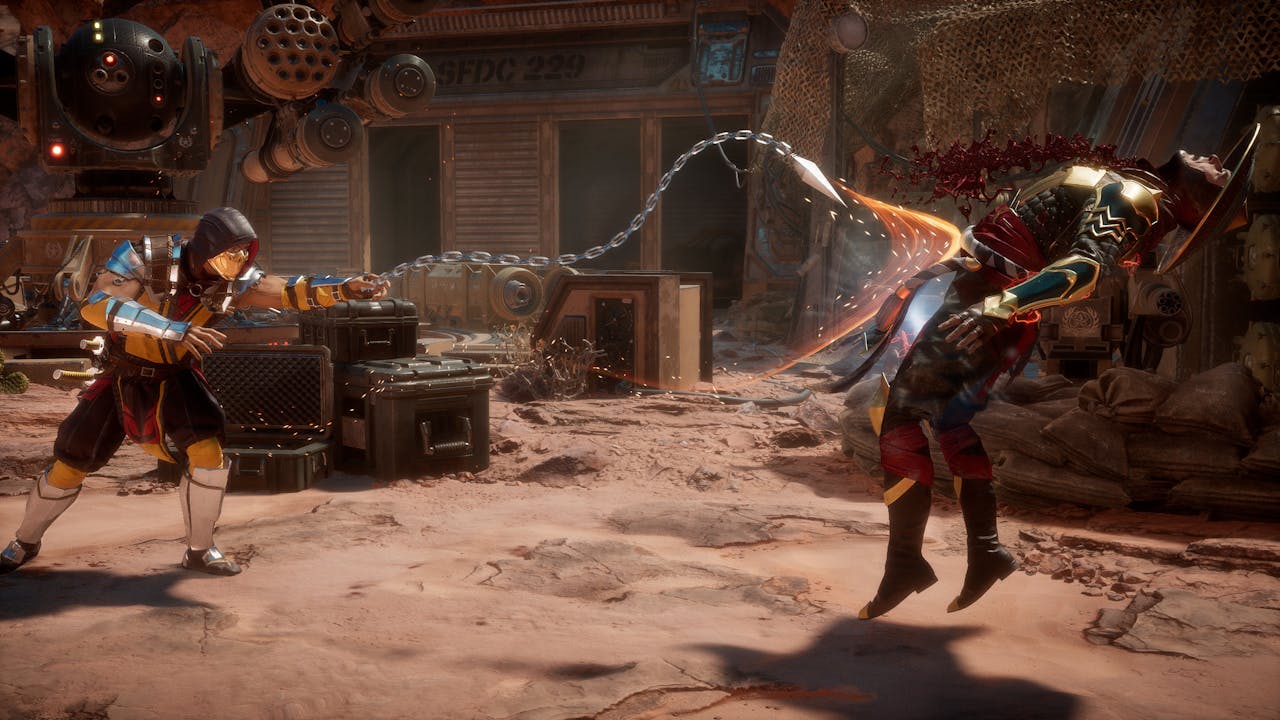 As brutal and as stunning as ever, Mortal Kombat 11 raises the roof on the arcade-style fighting series with a new graphics engine and compelling narrative where heroes and villains across the realms do battle while travelling through iconic and important moments in time.
Well-known faces including Sub-Zero, Scorpion, Liu Kang, Raiden, Sonya Blade and Johnny Cage all return for another outing - with a batch of brand-new characters such as Cetrion, Geras, and Kollector.
MK11 also features an all-new Custom Character Variations, which gives you unprecedented control of your fighters to make them your own with unique outfits and moves. As well as the skull-shattering, eye-popping moments you'll experience in the story campaign and in online and local multiplayer, there are also a number of other game modes and features for you to explore.
Tower of Time sees you 'konquer' an ever-changing mix of towers featuring seven areas to complete, while Klassic Towers will let you fight through progressively more difficult towers one by one with bigger rewards unlocked depending on how long you survive.
The Krypt returns, where you can use your Koins earned through the story and in other modes to unlock new weapons, skins and bonus content - it's not just 'smash a krypt open' though as you'll be required to solve puzzles and gain access to familiar MK weapons in order to access new areas.
Mortal Kombat 11 Ultimate packs an even bigger punch, giving you access to the base game, Kombat Pack 1 & Kombat Pack 2, and the superb Mortal Kombat 11: Aftermath expansion DLC.
So "GET OVER HERE" and play it now!
F.E.A.R. 2: Project Origin
It's over 10 years old now, but F.E.A.R. 2: Project Origin is still a popular game with PC folks - scoring 'Very Positive' reviews on Steam. In this horror FPS, you assume the role of Special Forces Sgt. Becket as your routine mission quickly turns into a fight for survival against the wrath of Alma Wade.
As Alma's terrifying power surges out of control, your squad is forced to battle through an apocalyptic landscape in search of clues for how to destroy her!
The game features all-new enemies not seen in the original F.E.A.R. titles, which also employ advanced combat tactics and behave realistically - using the environment against you through vastly enhanced enemy Artificial Intelligence.
Despite the tough enemies, your character possesses some neat perks though. You're able to slow down time using your enhanced reflexes, as well as utilizing the world interaction enhancements to create instant cover or remove obstacle.
Mad Max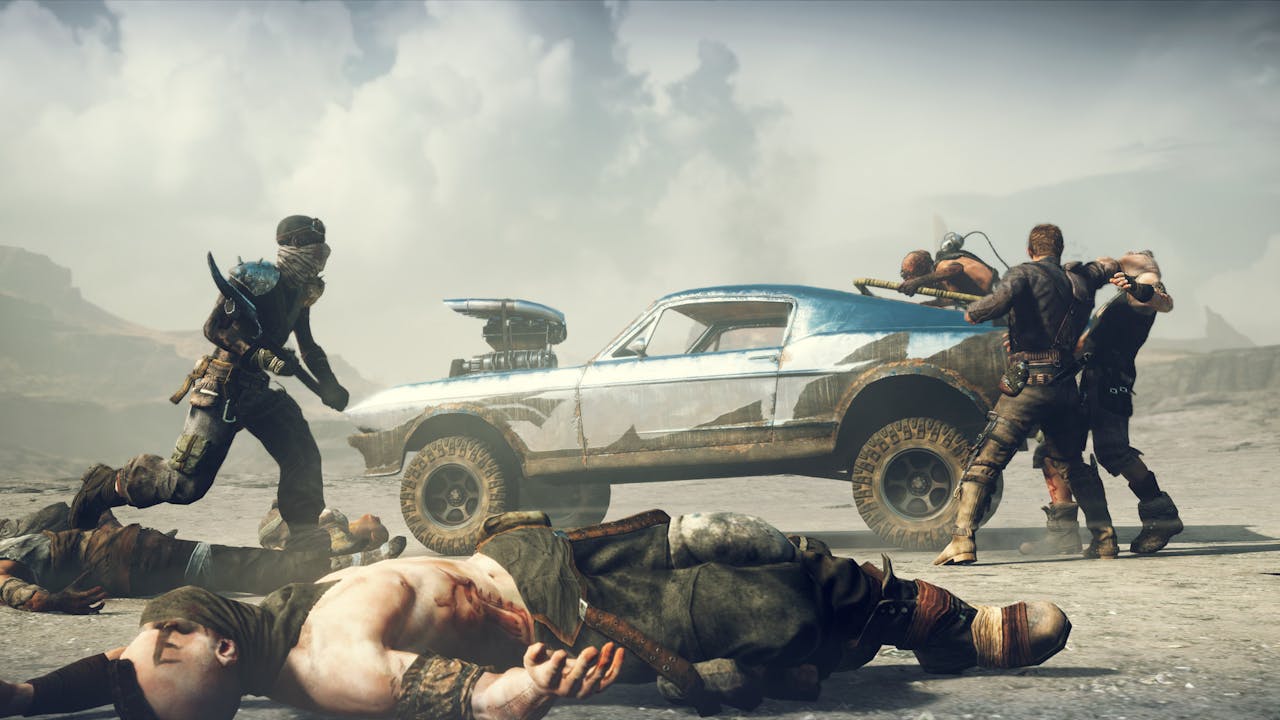 Rated 'Very Positive' on Steam, Mad Max sees you become the man himself, Max Rockatansky, as you look to dismantle rival factions and tribes scattered across an unforgiving post-apocalyptic wasteland.
In this action-packed, open world title, you must fight to stay alive in The Wasteland, using brutal on-ground and vehicular against vicious gangs of bandits. A reluctant hero with an instinct for survival, Max wants nothing more than to leave the madness behind and find solace in the storied 'Plains of Silence'.
You'll be challenged with treacherous missions as you scavenge the dangerous landscape for supplies to build the ultimate combat vehicle - the Magnum Opus. Helping settlements upgrade their bases will give you access to essential items such as water, fuel and upgrades.
Raiding enemy encampments will also grant you access to precious resources on your mission for survival. One of the best things about Mad Max is that you can simply go anywhere you want - The Wasteland is vast and filled with dangerous side missions, activities and encounters ranging from ambushes to hijacking fuel caravans - so don't feel the need to go from A to B.
One's to look out for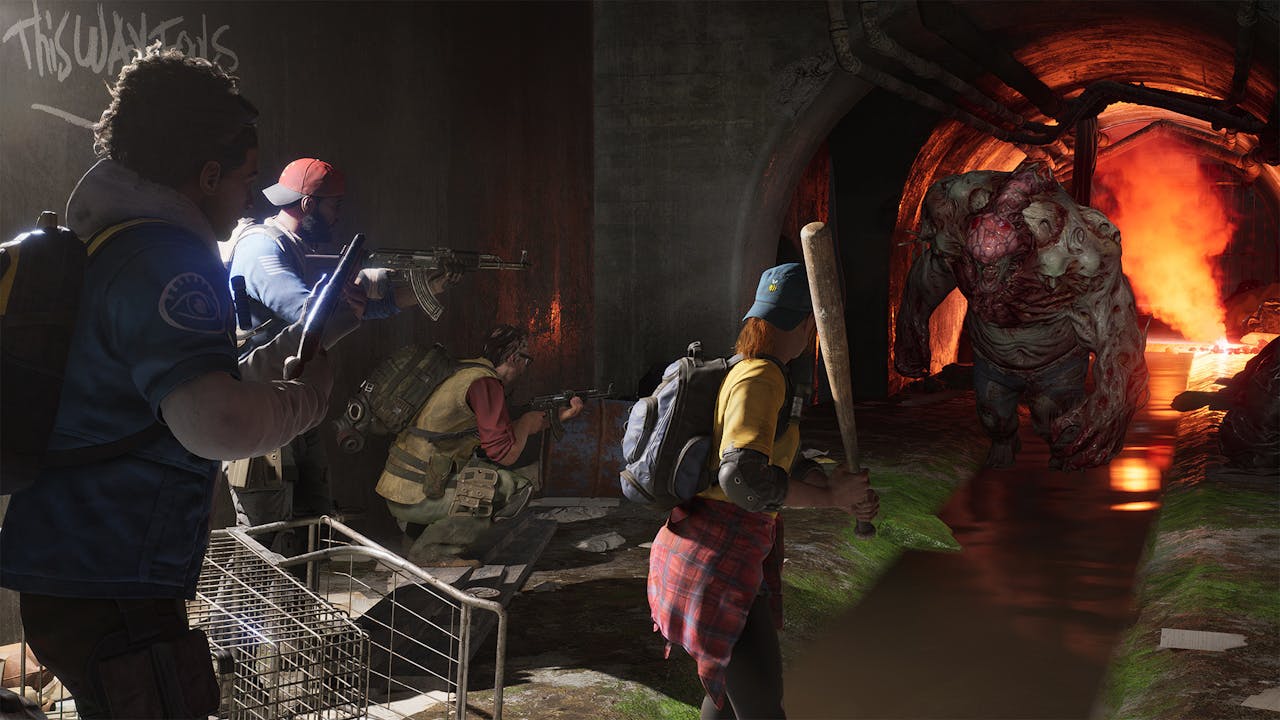 Back 4 Blood
Picking up where the critically acclaimed Left 4 Dead captivated us, Back 4 Blood is a thrilling co-operative, first-person shooter from the same creators. You'll experience a intense four player co-op narrative campaign, as well as competitive multiplayer as humans or the Ridden, with frenetic gameplay that keeps you in the action.
Choose from eight customizable Cleaners, one of the immune survivors, and a range of lethal weapons and items - and strategize against an ever-evolving enemy bent on your total destruction. The game also features a new 'rogue-lite' Card System that creates different experiences each and every time, putting you in control to craft custom decks, roll different builds and undertake more demanding fights.
Find a range of incredible Warner Bros PC games right here at Fanatical!
---
---
Share this post