Big Resident Evil 2 event coming to Monster Hunter: World - Iceborne
Claire, Leon and Mr X head to the New World in Capcom's new crossover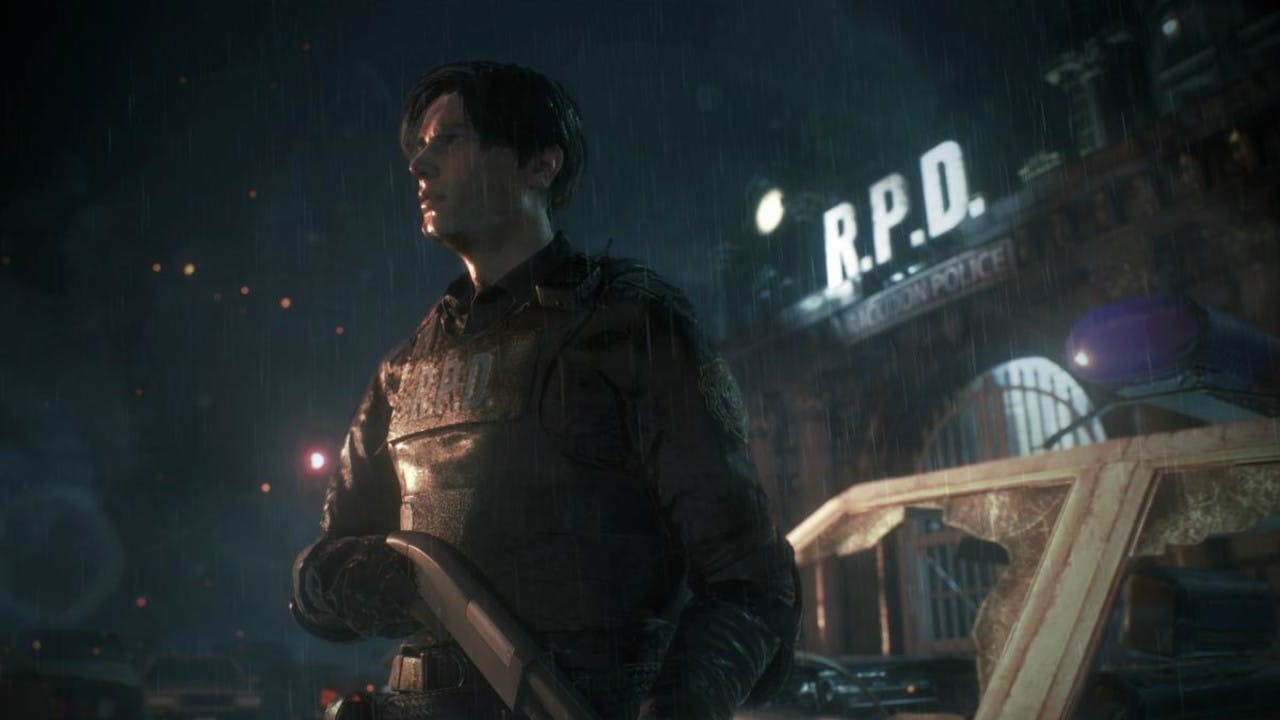 Get ready to explore a brand-new ecosystem in the critically-acclaimed Monster Hunter: World with your highly-anticipated Iceborne expansion Steam PC key!
Monster Hunter: World - Iceborne has plenty of ferocious beasts lurking around - and it looks like the living dead will also be paying a visit as part of a big franchise crossover event.
Capcom has revealed plans for a Resident Evil 2 crossover in the big expansion for Monster Hunter: World, bringing two of the publisher's biggest-selling games together in one special event. The event is due to launch in November 2019 for console players, and with Iceborne launching in January 2020 for Steam PC, it will most likely be added within the following months.
The trailer for the crossover, which can be viewed below, shows off a number of cool features and characters that will be arriving as part of the time-limited event.
What's included in the Resident Evil 2 x Monster Hunter: World - Iceborne crossover?
So, from the trailer so far there are a number of confirmed treats in store.
Special Armor Sets
Similar to Geralt of Rivia's appearance in the Witcher 3: Wild Hunt x MHW collaboration, this event will give players the chance to unlock special armor sets based on Resi Evil characters. Depending on your character sex, you'll be able to use armor sets that will transform your Hunter into rookie cop Leon S. Kennedy and college student Claire Redfield, as they appear in the Resident Evil 2 remake.
You'll even be able to get Resi Evil themed cosmetics for your weapons while dressed as these characters, such as a Tofu chain hanging from your Longsword.
Zombies!
Iceborne introduced a number of new Layered Armor sets, including a wonderful wintry coat to keep you nice and snug on your ventures through the Hoarfrost Reach. Now, Capcom is bringing the apocalypse to the New World as players will be able to transform their Hunters into zombie warriors.
Not only does the character's appearance change (pale, dead-like flesh and darkened armor) it also changes your Hunter's movements, giving them a creepy zombie-esque walk.
New Handler skin
If you've played the original Resi Evil 2 or the remake, you'll no doubt remember the intense and often terrifying encounters with Mr X (T-00) as he constantly pursues you through the Raccoon City Police Department. Well, you're in for a surprise with Iceborne as players can edit the Handlers costume, transforming her into Mr X.
He might look like the fedora wearing killing machine that you're used to, but his actions are a lot more kinder - cooking your food and shouting "Hey partner!" in a soft voice (we hope).
---
---
Share this post