Terrific Total War titles to try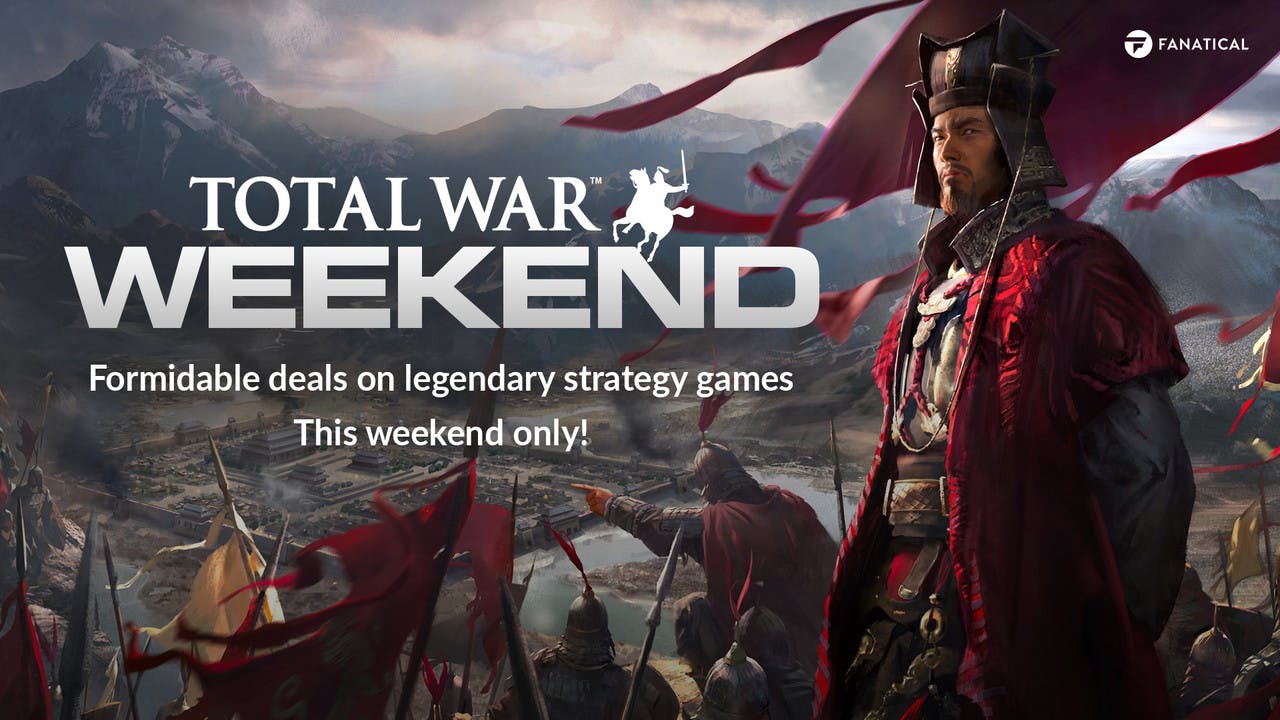 Large-scale battles, reaching a humble diplomatic agreement then shafting another faction with a surprise siege, and hundreds of troops clashing with swords, spears and axes on the front line - it's all fun and games in Total War.
It's fair to say that Creative Assembly and SEGA have produced some of the best strategy PC games over the past 18 years, ranging from medieval and historic battles to mystical, fantasy worlds.
Below are some of the many incredible strategy games and collections included in the Total War Weekend Sale, which runs until October 6th at 11.59pm PST.
Total War: THREE KINGDOMS
Redefining the series in an age of heroes and legends, Total War: THREE KINGDOMS takes place in 190CE China, featuring beautiful but fractured lands that are calling out for a new emperor, and a new way of life. Forge the next great dynasty, and build a legacy that will last through the ages.
Players can build powerful friendships, form brotherly alliances, and earn the respect of your many foes. Build strong relationships as a united nation - or commit acts of treachery, inflict heart-wrenching betrayals, and become a master of grand political intrigue.
Choose from 12 legendary Warlords and prepare to conquer the realm. Recruit heroic characters to aide your cause and dominate your enemies on military, technological, political, and economic fronts.
---
---
Share this post