Bing in Wonderland - Hands-On Impressions
By
Jacob Sanders
- 28th Sep 2023
Games
Learn more about this roguelike title here!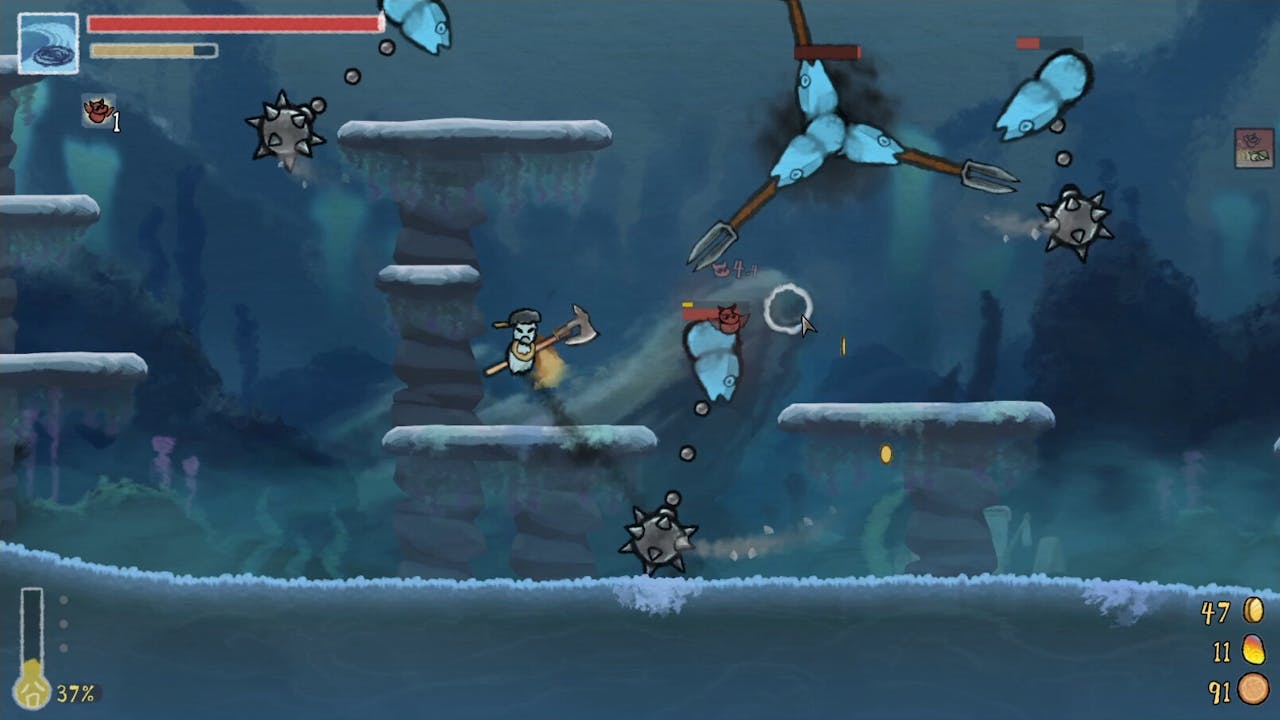 Bing in Wonderland is a new entry in the Wanba Warriors franchise. A Roguelite monster killing satisfaction galore without any exploration elements.
Bing in Wonderland is the latest addition to the very bizarre yet incredibly charming Wanba Warriors series. This time, taking the series in a roguelike direction, albeit a very simple one (not to its detriment at all).
Bing's Adventures
Bing in Wonderland is set in a very simple roguelike formula; you choose a character and a weapon and head out into one of the game's many levels which are structured in 13 individual stages, with no secrets or exploration in between. This may sound like a negative, but its sheer focus on gameplay makes for an incredibly streamlined experience, which also manages to keep each run relatively brief, instead of the oftentimes hour or longer runs of games like The Binding of Isaac: Repentance. You always have a choice between one of two stages, which all lead to different rewards, like Treasures, which reward some of the game's currencies, along with Shops and Boons. Shops and Boons will be the primary way you increase Bing's strength, spending Gold gathered through fighting enemies and finding Treasure on upgrades to your characters abilities and stats. Combat is where 90% of the game is, so be fighting off enemies in a beautiful 2D calligraphy-esque arena with a variety of weapons, from Bows to Spears and even Cannons. The combat is fast and fluid, and upgrades give a very tangible feeling of improvement. At the end of each level, you'll be faced with a boss, which varies from level to level and can be anything from a man on a horse to a lightning infused monkey god… thing. Beating the boss not only unlocks new levels to tackle but also new characters with unique passive abilities. Upon beating a level, you also unlock the "Heat" system, allowing you to replay the mission with increased difficulty, for a multiplier on earned rewards, in a very similar vein to Hades.
Bing's Training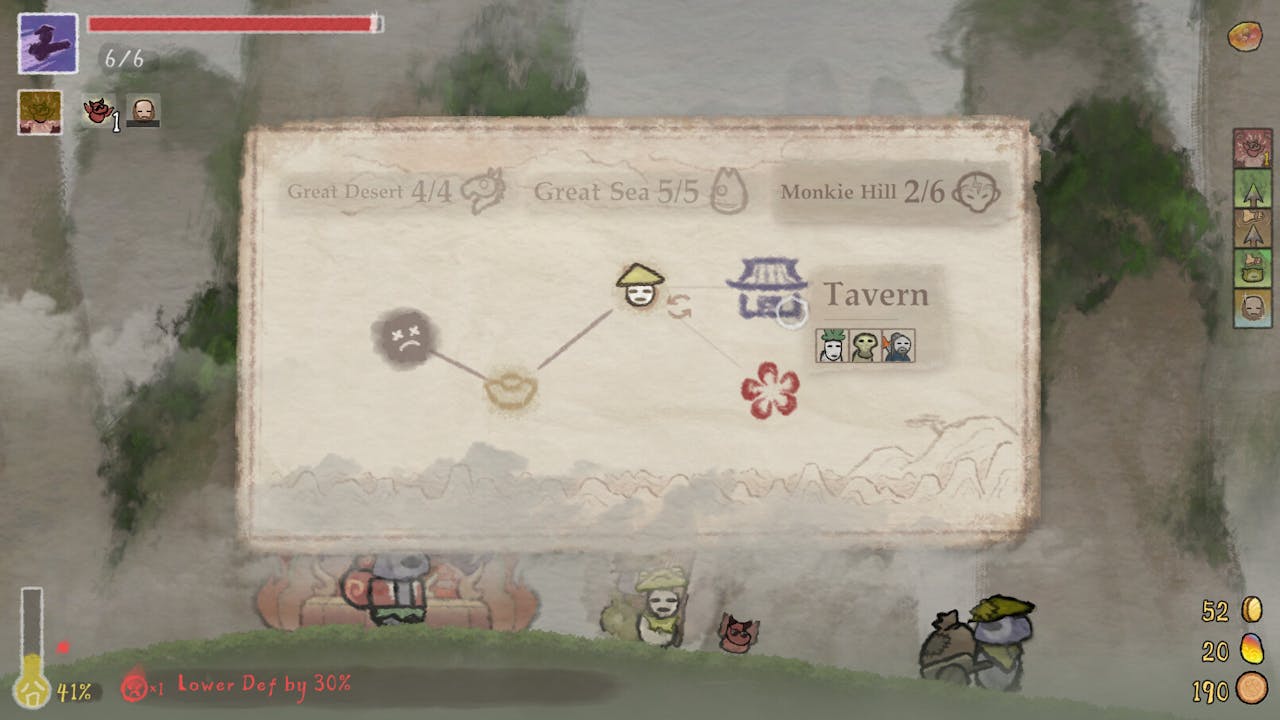 As a roguelike, it also contains a simple but incredibly effective system for meta-progression. Upon progressing through stages and defeating bosses, you'll obtain both Yellow Beans and Naans, which can both be spent on increasing your power. Yellow Beans are primarily used for unlocking and upgrading both weapons and characters, while Naans are used exclusively at the Bonfire for increasing passive stats, such as damage, health, defense, etc. Bing in Wonderland keeps meta-progression simple but effective, which seems to be its prime design philosophy. Each weapon has a unique moveset and skill, which all help define playstyle, in the limited way Bing in Wonderland manages, but despite this simplicity, they manage to be incredibly distinct in the way they're designed. Up to five Personas can be equipped once unlocked, which makes for fantastic levels of creativity and customisation, as there is an impressive amount of them to unlock, which allows for some great experimentation to find which Personas synergise well with each other, alongside with which weapons and Boons.
Bing in Wonderland is a new entry in the Wanba Warriors franchise. A Roguelite monster killing satisfaction galore without any exploration elements.
Bing in Wonderland is incredibly charming, with its style and sense of humour. Its simplistic gameplay and systems allow for easy pickup and play, yet it doesn't lack the depth a roguelike of this nature really needs to remain playable for a lengthy period of time.
---
---
Share this post