Latest news on the upcoming action RPG from THQ Nordic
Customize your own furry character, wield mutations and enjoy explosive combat with your BIOMUTANT Steam PC key. The open-world post-apocalyptic Kung-Fu fable RPG!
It's been a long time coming, but a beautiful world is on the horizon for Steam PC players with BIOMUTANT set to arrive on May 25th.
The third-person action RPG, developed by Experiment 101 and published by THQ Nordic, is set in a post-apocalyptic universe where mutated animals roam freely - but a new threat has emerged, threatening their existence. Featuring martial arts-style combat and deep exploration across vast lands - colorfully constructed thanks to the Unreal Engine 4 - BIOMUTANT is certainly on players' wishlists for Steam games this year.
Here, we take a look at the latest information, gameplay footage and everything you need to know.
The story and features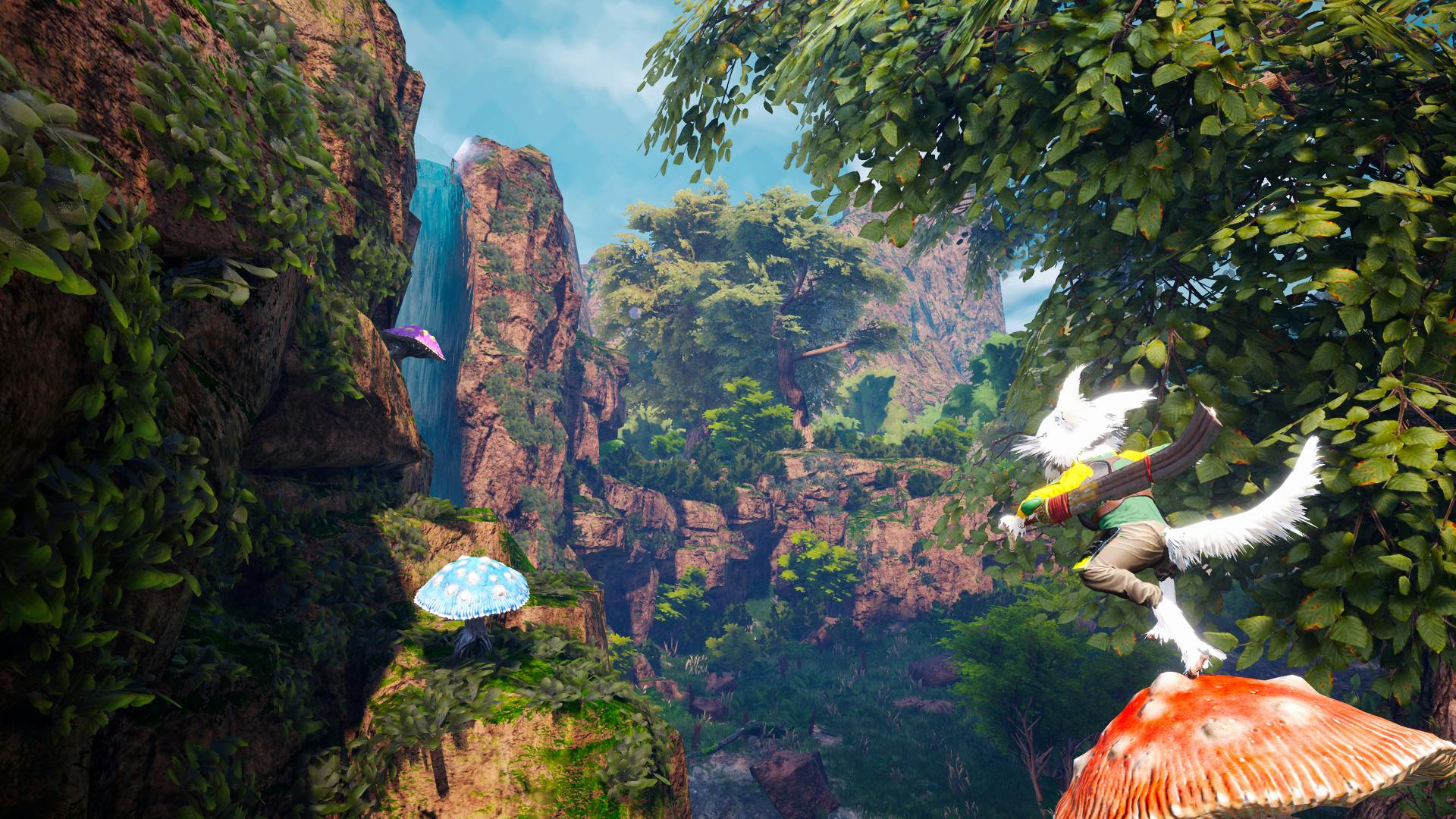 In BIOMUTANT, you play as a furry creature tasked with saving the New World and the Tree of Life. A deadly plague is spreading across the land and hope is dwindling for this beautiful world - resulting in discourse between the six tribes. One of the key objectives for the protagonist is to defeat enemies gnawing at each end of the Tree of Life's roots in order to prevent it from dying - you'll also need to take on large, well-armed monsters , as well as forming alliances and defeating some of the tribes.
Shortly after beginning the game, you'll get to customize your characters appearance - with stat changes depending on how you create your furry friend. Having a more muscular, bulky creature increases attack power but slows you down, etc.
The game features a narrative voiceover, which becomes less frequent as the game progresses and can be altered if the players wishes to change it. BIOMUTANT features a Karma system for non-playable characters, which can help influence the actions of tribes, and a companion system for recruiting allies for fighting and travelling alongside you.
The actions and decisions made by the player throughout the game has a knock-on effect the story's dialog, which can also alter certain quests. The world around you will alter on a regular basis, with day and night modes as well as frequent weather changes.
On your travels, you'll also get to take part in several types of puzzles - such as the rotating lock puzzles seen in earlier footage of the game - and these will unlock new areas and bonuses.
Creating your character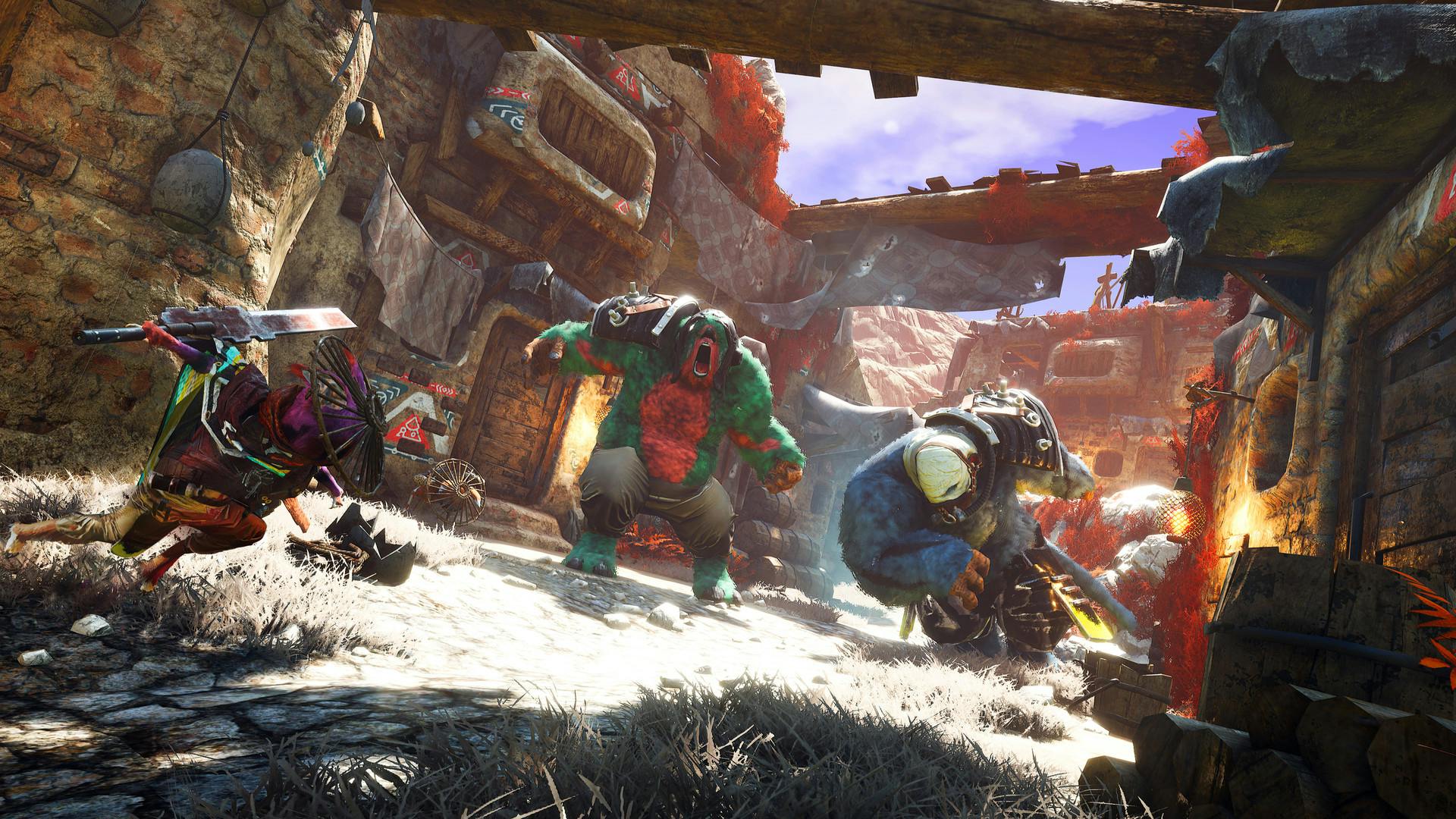 When creating your fuzzy warrior in BIOMUTANT, you'll be given an option of five core classes to choose from with each having its own unique skill and a perk. The 'Dead-Eye' class is considered the all-rounder, a bit of everything, and includes the Perfect Reload skill that allows you to reload ranged weapons almost instantly.
The 'Commando' class helps your character deal additional ranged damage, while the 'Psi-Freak' class increases energy regeneration as is more focused on unleashing psionic powers such as lightning. For the stealthier approach, there's also the 'Saboteur' class that focuses on dual-wielding melee and increased evasion, and the 'Sentinel' class, which is for the more tank-like characters who want a higher base armor level.
A sixth class, known as 'Mercenary', is available for anyone who pre-orders BIOMUTANT ahead of launch - and will mostly likely be available as paid-for DLC once the game has released.
Combat and upgrades
The combat mechanics are fast and 'furry-ious', and have been described as "kung-fu fable" by developer Experiment 101. Players will have access to melee and ranged weapons to create hack n' shoot combos. To fully explore the New World and progress into the story, players are prompted to experiment with different weapons, attachments and mutations.
Bio-mechanical body parts, such as attaching robotic legs, wings and claws, will help you discover new locations and take down difficult enemies. Mutations can occur when the player interacts with objects within the world - for example, various machines give off a gas-like substance which gives the player telekinesis powers to hurl enemies and heavy objects around, while voltage chambers gives your character an electric-based attack.
In a recent article by GameInformer, Experiment 101 has stated there are '200 million possible combinations' for ranged weapons alone - so don't worry about the action going stale.
Weapon loadouts can also be switched in mere seconds, allowing you to stay focus on the task at hand of kicking ass. You'll be able to visit work benches in order to upgrade your weapons with ingredients and parts found throughout the world and, from what we know so far, the developer has insisted that weapons WILL NOT degrade with use - so hack 'n slash to your heart's content!
Not only will players be able to upgrade weapons and abilities, they can also get their hands on some pretty nifty tech - including a giant rideable hand-robot which shoots projectiles from the fingers, a glider and jet ski.
Gameplay
Back in September 2017 during PAX, THQ unveiled a special 25-minute video of gameplay - showing the opening scenes in the game and a glimpse of how the character customization works.
More recently, the developer and THQ Nordic shared a flashy new combat trailer that gives players a peek at the stylish moves you'll get to pull off against foes.
In April, THQ Nordic unveiled the 'World Trailer' which gave us an insight into the many vibrant environments within BIOMUTANT, as well as a number of modes of transports including steampunk-style aircrafts, riding on animals and gliding on a floating briefcase.
Requirements and specs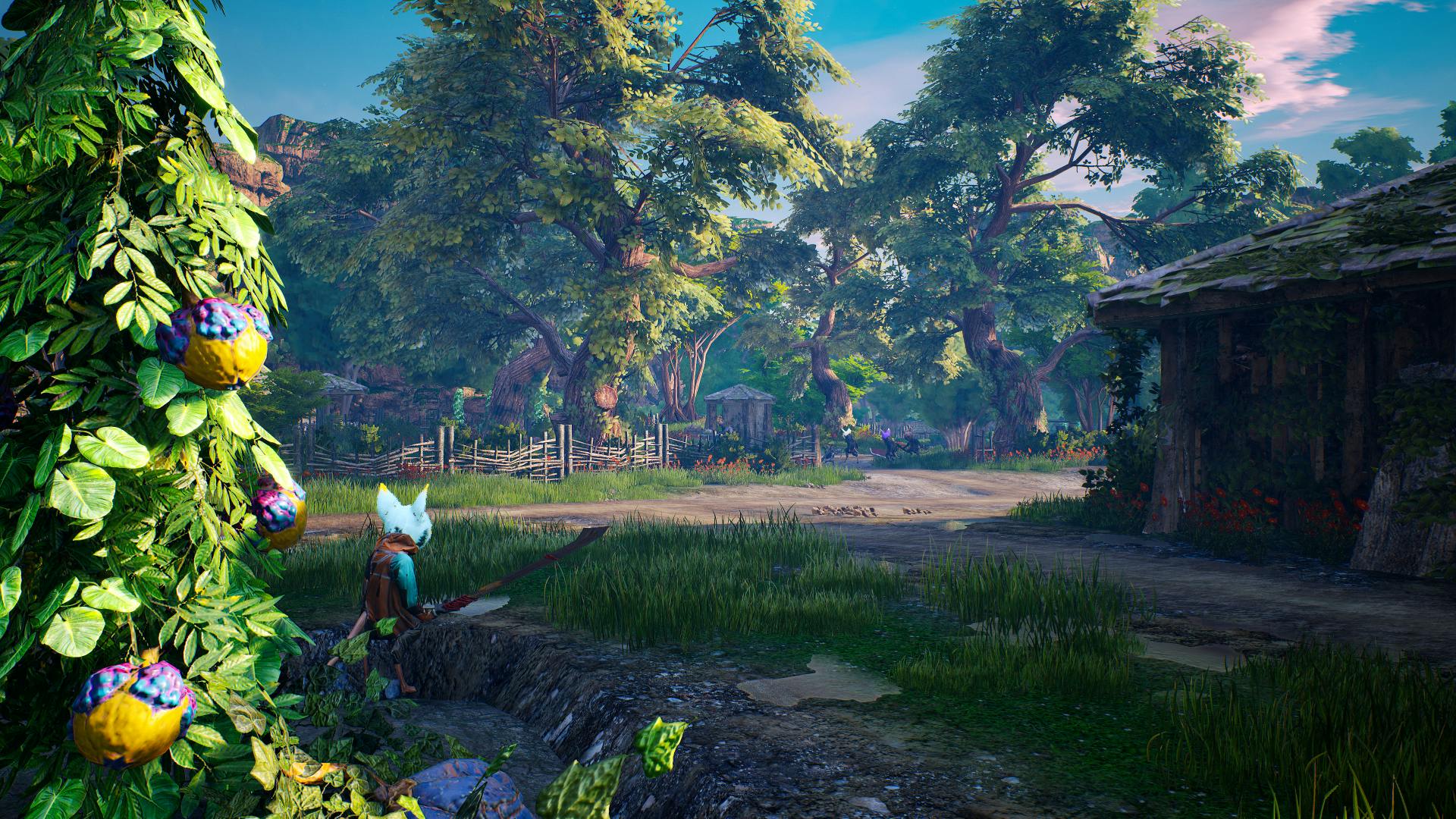 (For Windows)
MINIMUM:
- Requires a 64-bit processor and operating system
- OS: Windows 7/8.1/10 (64 bit)
- Processor: AMD FX-8350 or Intel Core i5-4690K or newer running at 3.5 GHz or higher
- Memory: 8 GB RAM
- Graphics: 4 GB Direct3D 11 capable video card - GeForce GTX 960 or Radeon R9 380
- DirectX: Version 11
- Storage: 25 GB available space
- Sound Card: Integrated or dedicated DirectX 9 compatible soundcard
- Additional Notes: Keyboard, mouse and an internet connection for Steam.
-
RECOMMENDED:
- Requires a 64-bit processor and operating system
- OS: Windows 10 (64bit)
- Processor: AMD Ryzen 5 1600 or Intel Core i7-6700K or newer running at 3.2 GHz or higher
- Memory: 16 GB RAM
- Graphics: 6 GB Direct3D 11 capable video card - GeForce GTX 1660Ti or Radeon RX 590
- DirectX: Version 11
- Storage: 25 GB available space
- Sound Card: Integrated or dedicated DirectX 9 compatible soundcard
- Additional Notes: Keyboard, mouse and an internet connection for Steam
---
---
Share this post