Plus a quick look at the pre-order DLC gear!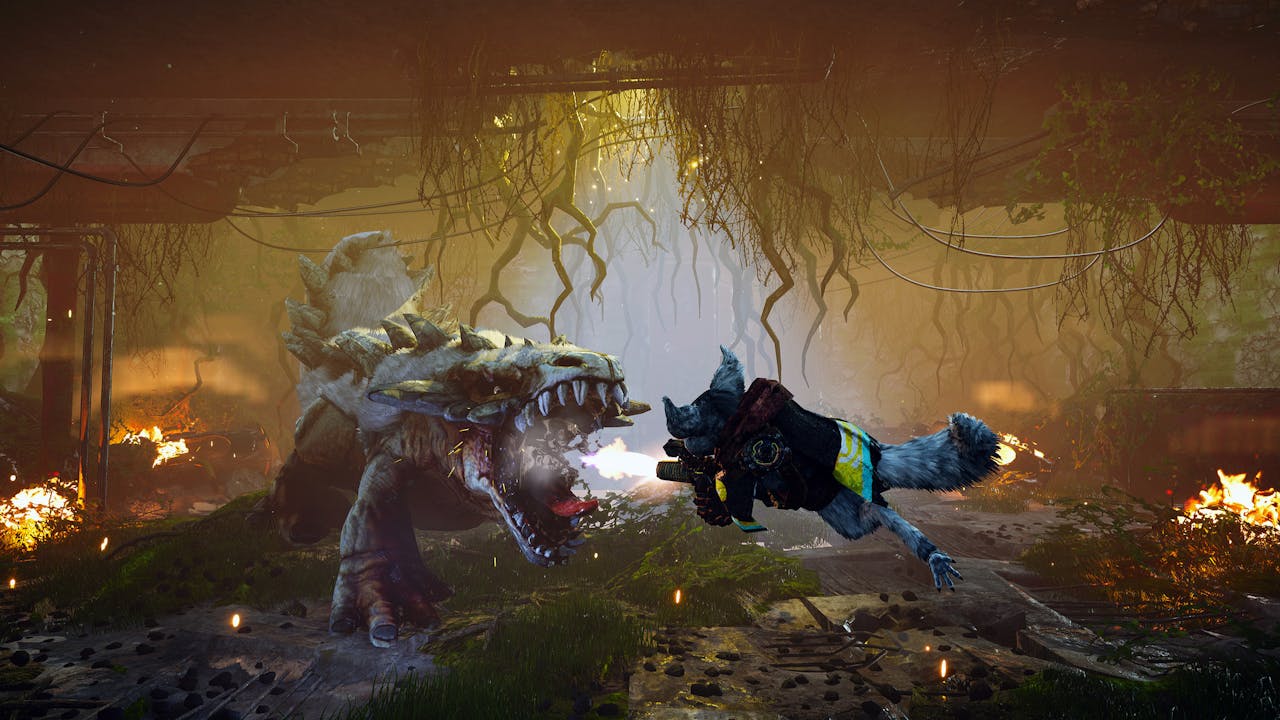 Customize your own furry character, wield mutations and enjoy explosive combat with your BIOMUTANT Steam PC key. The open-world post-apocalyptic Kung-Fu fable RPG!
The long awaited open-world, post-apocalyptic RPG Biomutant isn't too far away now - it feels like years since we first saw what the game had to offer... wait, it has been years!
Nevertheless, THQ Nordic and Experiment 101's upcoming kung fu fable title, in which you create your own furry character and harness powerful environmental powers and hi-tech weaponry to take down foes, looks pretty action-packed from the demo and recent trailers that we've seen. That goes for the recent 'combat trailer' which the publisher dropped this week - featuring a montage of moves, tricks and devastating finishers that you can muster up against big brutish enemies.
You mutant character will be able to use a plethora of weaponry including swords, pistols and rockets - as well as powering fire and electricity into your attacks. Depending on which powers you harness will alter your mutant's appearance.
Some of the swordplay in particular is giving off some serious Devil May Cry hack 'n slash vibes, which we're all for!
Biomutant arrives on May 25th, 2021 for Steam PC and, as you can see in the trailer, those who pre-order will receive the Mercenary class DLC - letting you sport a Asian conical hat and matching armor.
---
---
Share this post