Latest Steam key deals from Fanatical
A variety of top AAA games from some of the world's top publishers can be yours, and at an attractive price, with our latest offers to coincide with Black Friday.
We have a selection of popular SEGA, Bandai Namco and Ubisoft games on offer, as well as deals on indie games, with up to 90% off.
Check our list of games in the sale below!
Our top picks from Wednesday's deals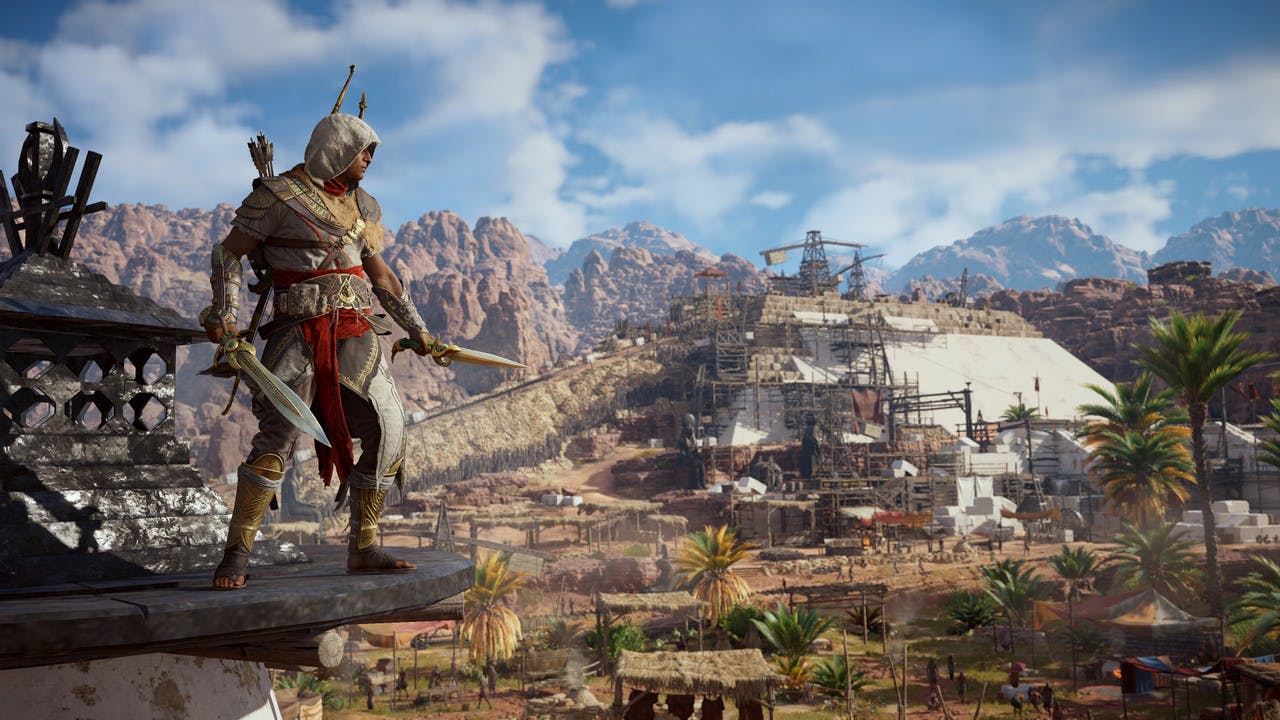 Tom Clancy's Rainbow Six Siege
Siege invites players to master the art of destruction. Intense close quarters confrontations, high lethality, tactics, team play, and explosive action are at the center of the experience. The gameplay sets a new bar for intense firefights and expert strategy in the rich legacy of past Tom Clancy's Rainbow Six games.
Combining tactical maps, observation drones, and a new rappel system, Rainbow teams have more options than ever before to plan, attack, and diffuse these situations.
OUR OFFERS: Get 50% off Tom Clancy's Rainbow Six: Siege - Complete Edition, Tom Clancy's Rainbow Six: Siege - Gold Edition Year 2 or Tom Clancy's Rainbow Six: Siege - Standard Edition now.
South Park The Fractured But Whole
Delve into the crime-ridden underbelly of South Park with Coon and Friends, this dedicated group of crime fighters formed by Eric Cartman, also known as The Coon. As the 'New Kid', players will get to choose a persona from ten hero classes as well as a mundane backstory.
Witness a new civil war erupt as the Freedom Pals go up against Coon and Friends - after a fallout over Cartman's planned film franchise. Join Mysterion, Toolshed, Human Kite and a host of others to battle the forces of evil while Coon strives to make his team the most beloved superheroes in history.
OUR OFFER: Grab South Park The Fractured But Whole now at 25% off.
Assassin's Creed Origins
Set in Ancient Egypt, Assassin's Creed Origins takes place at a crucial period that will shape the world with the beginning of the Assassin's Brotherhood. You play as a Medjay called Bayek, the founder of the Assassins, as he embarks on secretive missions to protect the people of the Ptolemaic Kingdom.
With Julius Caesar and the Roman Republic knocking on the kingdom's doorstep, and Pharaoh Ptolemy XIII struggling to maintain order among his people amid fears of invasion and threats from Cleopatra, Bayek must hunt down those responsible to avoid total chaos. With stunning landscapes that provide infinite opportunities for exploration, adventures and challenges, gamers will battle their way through Templar soldiers and mythical beasts to bring peace to the people of Egypt.
OUR OFFERS: Get 17% off Assassin's Creed Origins - Deluxe Edition, Assassin's Creed Origins - Gold Edition or Assassin's Creed Origins - Standard Edition .
TEKKEN 7
Discover the epic conclusion of the Mishima clan and unravel the reasons behind each step of their ceaseless fight. Powered by Unreal Engine 4, TEKKEN 7 features stunning story-driven cinematic battles and intense duels that can be enjoyed with friends and rivals alike through innovative fight mechanics.
Choose from 39 customizable fighters ready to brawl with, with local and multiplayer modes to test your fighting skills.
OUR OFFERS: Get 50% off TEKKEN 7, and 40% off TEKKEN 7 Deluxe Edition, right now at fanatical.com.
Project CARS 2
Slightly Mad Studios and Bandai Namco brings you the new installment in the award-winning Project CARS franchise with Project CARS 2. Featuring the most iconic cars from across the world, the game delivers one of the "Ultimate Driver Journey" experiences in the gaming world right now.
Tested by actual world-class drivers, Project CARS 2 combines the essence of real racing with the most beautifully crafted, technically advanced, racing simulation to date.
OUR OFFERS: Grab Project CARS 2 at 40% off or Project CARS 2 Deluxe Edition at 30%.
Little Nightmares
Immerse yourself in Little Nightmares, a dark whimsical tale that will confront you with your childhood fears! Help Six escape The Maw – a vast, mysterious vessel inhabited by corrupted souls looking for their next meal.
As you progress on your journey, explore the most disturbing dollhouse offering a prison to escape from and a playground full of secrets to discover. Reconnect with your inner child to unleash your imagination and find the way out!
OUR OFFER: Get Little Nightmares now at 50% off
Dragon Ball Xenoverse 2
Dragon Ball Xenoverse 2 gives players the ultimate Dragon Ball gaming experience! Developed to fully utilize the power of current generation gaming consoles and PCs, this fighting RPG builds upon the highly popular Dragon Ball Xenoverse with enhanced graphics that will further immerse players into the largest and most detailed Dragon Ball world ever created.
The game delivers the most character customization choices to date among a multitude of new features and special upgrades. Develop your own warrior, create the perfect avatar, train to learn new skills and help fight new enemies to restore the original story of the Dragon Ball series. Join 300 players from around the world in the new hub city of Conton and fight with or against them.
OUR OFFERS: Get 60% off Dragon Ball Xenoverse 2 or 50% Dragon Ball Xenoverse 2 - Deluxe Edition now.
Stellaris
Explore a vast galaxy full of wonder! Paradox Development Studio, makers of the Crusader Kings and Europa Universalis series presents Stellaris, an evolution of the grand strategy genre with space exploration at its core.
Featuring deep strategic gameplay, a rich and enormously diverse selection of alien races and emergent storytelling, Stellaris has engaging challenging gameplay that rewards interstellar exploration as you traverse, discover, interact and learn more about the multitude of species you will encounter during your travels.
OUR OFFERS: Grab Stellaris and Stellaris: Galaxy Edition now, both at 60% off.
Tyranny Archon Edition
In Tyranny, the grand war between good and evil is over – and the forces of evil, led by Kyros the Overlord, have won. The Overlord's merciless armies dominate the face of the world, and its denizens must find their new roles within the war-torn realm... even as discord begins to rumble among the ranks of Kyros' most powerful Archons.
Players will experience the new world order under the Overlord in a reactive role-playing game, interacting with the populace as a powerful Fatebinder in the Overlord's forces - roaming the lands to inspire loyalty or fear as they bring control to the last holdouts of the Tiers.
OUR OFFERS: Buy Tyranny Archon Edition at 60% off, Tyranny Bastard's Wound DLC at 20% off, Tyranny Commander Edition at 60% off and Tyranny Overlord Edition at 60% off.

Cities: Skyline
Cities: Skylines is the most realistic and detailed city builder ever created. Build a bustling metropolis and lead your city in whatever way you see fit. Intensely fun for fans of the genre and newcomers alike, Cities: Skylines is accessible and deep and simply full of charm, with a focus on whatever you see fit.
Build the city of your dreams, and keep it afloat by taxing your people. Balance essential requirements such as economy and healthcare. Create busy city districts and quite suburbs.
You decide the laws of your city - Want to ban pets? Sure. Want to decide how the education system works? By all means, go ahead.
You decide whether or not you want a giant industrial city, or a quaint seaside town. you decide how you want your people to live.
OUR OFFERS: Get Cities: Skylines at 75% off, as well as Cities: Skylines Deluxe Edition at 75% and Cities: Skylines - Concerts at 10% off.
Other offers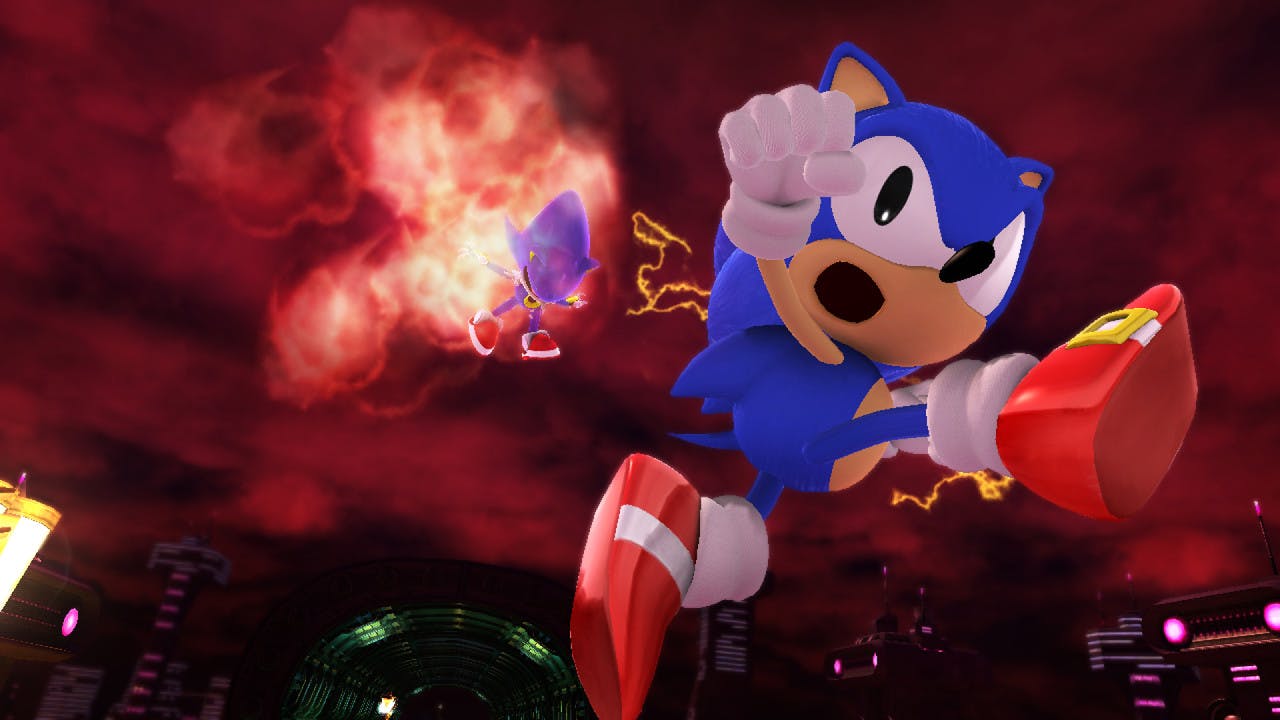 Other offers available today include:
STAR DEAL: Town of Light at 60% off - This deal is for 24-hours only
Party Hard​ - 70%
SpeedRunners - 75%
The Final Station - 70%
Cluster Truck​ - 50%
Diaries of a Spaceport Janitor​ - 50%
Road to Ballhalla - 50%
Not The Robots - 90%
Divide By Sheep​ - 60%
Snail Bobz​ - 50%
Fearless Fantasy​ - 50%
Spoiler Alert - 50%
Dungelot​ - 50%
Lovely Planet - 50%
Lovely Planet Arcade - 50%
Boid​ - 50%
No Time to Explain​ - 75%
A Game of Dwarves - 80%
Age of Wonder 3 Golden Realms - 40%
Age of Wonders - 75%
Age of Wonders 3 - 75%
Age of Wonders 3 Eternal Lords - 40%
Age of Wonders Shadow Magic - 75%
Ancient Space - 75%
Cites: Skylines After Dark - 50%
Cites: Skylines: Art Deco - 50%
Cites: Skylines: Mass Transit - 20%
Cites: Skylines: Natural Disasters - 50%
Cites: Skylines: Snowfall - 50%
Cities in Motion 2 - 75%
Cities in Motion Collection - 75%
Crusader Kings Complete - 80%
Crusader Kings II - 75%
Crusader Kings II: Byzantine Unit Pack - 50%
Crusader Kings II: Celtic Units - 50%
Crusader Kings II: Charlemagne - 50%
Crusader Kings II: Conclave - 50%
Crusader Kings II: Horse Lords Collection - 50%
Crusader Kings II: Monks and Mystics - 50%
Crusader Kings II: Reaper's Due - 50%
Crusader Kings II: Way of Life Collection - 50%
Defenders of Ardania - 75%
Dungeonland All Access Pass - 75%
Europa Universalis III Chronicles - 75%
Europa Universalis IV - 75%
Europa Universalis IV Catholic League Unit Pack - 50%
Europa Universalis IV: Art of War - 50%
Europa Universalis IV: Collection - 66%
Europa Universalis IV: Common Sense - 50%
Europa Universalis IV: Cossacks Paradox - 50%
Europa Universalis IV: El Dorado Collection - 50%
Europa Universalis IV: Mandate of Heaven - 33%
Europa Universalis IV: Third Rome - 20%
Hearts of Iron II Complete - 75%
Hearts of Iron IV: Cadet - 60%
Hearts of Iron IV: Colonel - 60%
Hearts of Iron IV: Death or Dishonor - 20%
Hearts of Iron IV: Together For Victory - 33%
Impire - 75%
Impire: Black & White Demons - 50%
Impire: Creatures of the Night - 50%
King Arthur II: Dead Legions - 50%
Knights of Pen & Paper +1 Edition - 75%
Knights of Pen and Paper 2 - 75%
Knights of Pen and Paper 2 Deluxe Edition - 75%
Magicka 2 - 66%
Magicka 2 Deluxe Edition - 50%
Magicka 2: Ice, Death and Fury - 50%
Magicka Collection - 66%
Majesty Gold HD - 75%
March of the Eagles - 75%
Naval War: Arctic Circle - 75%
Pillars of Eternity: Champion Edition - 60%
Pillars of Eternity: Hero Edition - 60%
Pillars of Eternity: Royal Edition - 60%
Pillars of Eternity: White March Part I - 40%
Pillars of Eternity: White March Part II - 40%
Steel Division: Normandy 44 - 50%
Steel Division: Normandy 44 Deluxe Edition Upgrade Pack - 50%
Steel Division: Normandy 44 Deluxe Edition - 50%
Stellaris Paradox - 60%
Stellaris: Leviathans Story Pack - 50%
Stellaris: Nova Edition - 60%
Stellaris: Plantoids - 50%
Stellaris: Utopia Paradox - 20%
The Showdown Effect - 75%
Tyranny Tales from the Tiers - 33%
Victoria Collection - 50%
Warlock 2: The Exiled - 75%
Warlock 2: Wrath of the Nagas - 50%
Circles - 50%
Ace Combat : Assault Horizon - Enhanced Edition - 80%
Dark Souls II : Scholar of The First Sin - 70%
Dark Souls III - 60%
Dark Souls III - Deluxe Edition - 50%
DeadCore - 75%
Dragon Ball Xenoverse - 75%
Dragon Ball Xenoverse - Bundle Edition - 75%
Dragon Ball Xenoverse - Season Pass - 75%
Enslaved : Odyssey to the West Premium Edition - 75%
Get Even - 50%
Impact Winter - 50%
Naruto Shippuden : Ultimate Ninja Storm 3 Full Burst - 33%
Naruto Shippuden Ultimate Ninja Storm Revolution - 75%
NARUTO SHIPPUDEN: Ultimate Ninja STORM 4 - 75%
NARUTO SHIPPUDEN: Ultimate Ninja STORM 4 - Season Pass - 50%
NARUTO SHIPPUDEN: Ultimate Ninja STORM 4 Road to Boruto - 40%
NARUTO SHIPPUDEN: Ultimate Ninja STORM 4 Road to Boruto Expansion - 50%
One Piece : Pirate Warriors 3 - 75%
One Piece : Pirate Warriors 3 Gold Edition - 75%
One Piece : Pirate Warriors 3 Story Pack - 75%
One Piece Burning Blood - 75%
One Piece Burning Blood Gold Edition - 75%
One Piece Burning Blood Gold Pack DLC - 75%
Pac-Man and the Ghostly Adventures - 75%
PAC-MAN Championship Edition DX+ - 75%
PAC-MAN Championship Edition DX+ All You Can Eat Edition - 75%
PAC-MAN Championship Editions 2 - 66%
Pac-Man Museum - 75%
Platformines - 75%
Ridge Racer Unbounded - 75%
Ridge Racer Unbounded Limited Edition - 75%
Saint Seiya: Soldiers' Souls - 75%
Tales of Symphonia - 75%
Tales of Zestiria - 75%
Sonic Generations - 66%
Dr.Robotnik's Mean Bean Machine - 50%
Sonic 3 & Knuckles - 50%
Sonic 3D Blast - 50%
Sonic Adventure 2 - 50%
Sonic Adventure 2 Battle Mode DLC - 50%
Sonic and SEGA All-Stars Racing - 50%
Sonic CD - 50%
Sonic Lost World - 50%
Sonic Spinball - 50%
Sonic the Hedgehog - 50%
Sonic the Hedgehog 2 - 50%
Sonic The Hedgehog 4 Episode 1 - 50%
Sonic The Hedgehog 4 Episode 2 - 50%
Toejam and Earl - 50%
Toejam and Earl Panic on Funkotron - 50%
Endless Space 2 - 50%
Endless Space 2 - Deluxe Edition - 50%
Endless Space Collection - 75%
Sonic Adventure - 80%
Alex Kidd in the Enchanted Castle - 50%
Alien Soldier - 50%
Alien Storm - 50%
Altered Beast - 50%
Beyond Oasis - 50%
Bio-Hazard Battle - 50%
Bonanza Bros. - 50%
Columns - 50%
Columns III - 50%
Comix Zone - 50%
Crack Down - 50%
Decap Attack - 50%
Dynamite Headdy - 50%
Ecco II: The Tides of Time - 50%
Ecco Jr. - 50%
Ecco the Dolphin - 50%
ESWAT: City Under Siege - 50%
Eternal Champions - 50%
Fatal Labyrinth - 50%
Flicky - 50%
Gain Ground - 50%
Galaxy Force II - 50%
Golden Axe - 50%
Golden Axe 2 - 50%
Golden Axe 3 - 50%
Gunstar Heroes - 50%
Kid Chameleon - 50%
Landstalker: The Treasures of King Nole - 50%
Light Crusader - 50%
Phantasy Star II - 50%
Phantasy Star III: Generations of Doom - 50%
Phantasy Star IV: The End of the Millennium - 50%
Ristar - 50%
Shadow Dancer - 50%
Shining Force - 50%
Shining Force II - 50%
Shining in the Darkness - 50%
Shinobi III: Return of the Ninja Master - 50%
Space Harrier II - 50%
Streets of Rage - 50%
Streets of Rage 2 - 50%
Streets of Rage 3 - 50%
Super Thunder Blade - 50%
Sword of Vermilion - 50%
The Revenge of Shinobi - 50%
VectorMan - 50%
Vectorman 2 - 50%
Virtua Fighter 2 - 50%
Wonder Boy III: Monster Lair - 50%
Wonder Boy in Monster World - 50%
Anno 1404 - Gold Edition (aka Dawn of Discovery Gold) - 66%
Anno 2070 Complete Edition - 75%
Anno 2070 Standard Edition - 75%
Anno 2205 Standard Edition - 66%
Anno 2205 Ultimate Edition - 66%
Assassin's Creed - Director's Cut - 50%
Assassin's Creed Brotherhood Deluxe Edition - 50%
Assassin's Creed Brotherhood Standard Edition - 50%
Assassin's Creed Chronicles - China - 50%
Assassin's Creed Chronicles - India - 50%
Assassin's Creed Chronicles - Russia - 50%
Assassin's Creed Chronicles - Trilogy - 50%
Assassin's Creed Freedom Cry - Standalone Edition - 50%
Assassin's Creed II - Deluxe Edition - 50%
Assassin's Creed III - Standard Edition - 50%
Assassin's Creed IV Black Flag - Deluxe Edition (EMEA only) - 50%
Assassin's Creed IV Black Flag - Standard Edition - 50%
Assassin's Creed Liberation HD - 50%
Assassin's Creed Revelations Standard Edition - 50%
Assassin's Creed Rogue Deluxe Edition - 50%
Assassin's Creed Rogue Standard Edition - 50%
Assassin's Creed Syndicate Gold Edition - 50%
Assassin's Creed Syndicate Standard Edition - 50%
Assassin's Creed Unity - 50%
Atomega - 50%
Beyond Good and Evil - 66%
Child of Light - 66%
Far Cry 3 Standard Edition - 66%
Far Cry 3 Blood Dragon - 66%
Far Cry 4 Gold Edition - 50%
Far Cry 4 Standard Edition - 50%
Far Cry Primal Digital Apex Edition - 60%
Far Cry Primal Standard Edition - 60%
For Honor Deluxe Edition - 60%
For Honor Gold Edition - 60%
For Honor Standard Edition - 60%
Grow Home - 66%
Grow Up - 66%
I Am Alive - 66%
Just Dance 2017 - 60%
Might & Magic X Legacy Standard Edition - 66%
Might & Magic: Heroes V Standard Edition - 66%
Prince of Persia: The Sands of Time - 50%
Prince of Persia: Warrior Within - 50%
Rayman Legends - 50%
Rayman Origins - 50%
Rayman Raving Rabbids - 50%
Rocksmith (cable not included) - 70%
Rocksmith 2014 Edition Remastered (cable not included) - 70%
South Park: The Stick of Truth - 75%
Steep Gold Edition - 50%
Steep Standard Edition - 50%
The Crew Standard Edition - 60%
The Crew Ultimate Edition - 60%
Tom Clancy's Ghost Recon Wildlands Deluxe Edition - 50%
Tom Clancy's Ghost Recon Wildlands Gold Edition - 50%
Tom Clancy's Ghost Recon Wildlands Standard Edition - 50%
Tom Clancy's Splinter Cell Blacklist Deluxe Edition - 70%
Tom Clancy's Splinter Cell Blacklist Standard Edition - 70%
Tom Clancy's The Division Gold Edition - 60%
Tom Clancy's The Division Standard Edition - 60%
Trackmania Turbo - 66%
Trials Fusion Awesome Level Max Edition - 66%
Trials Fusion Standard Edition - 66%
Valiant Hearts / Soldats Inconnus Ubisoft 50%
Watch_Dogs Complete Edition - 60%
Watch_Dogs Standard Edition - 60%
Watch_Dogs 2 Deluxe Edition - 66%
Watch_Dogs 2 Gold Edition - 66%
Watch_Dogs 2 Standard Edition - 66%
Zombi - 60%
Mount & Blade - 66%
Mount & Blade: Warband - 66%
Mount & Blade: Napoleonic Wars - 66%
Mount & Blade: With Fire and Sword - 66%
Mount & Blade: Viking Conquest - 66%
Mount & Blade: Collection - 66%
Tales from Candlekeep - 25%
Fighting Fantasy Legends - 25%
Talisman: Prologue - 40%
Talisman: The Horus Heresy - 40%
Talisman: The Horus Heresy Season Pass - 20%
Talisman: The Horus Heresy Prospero - 20%
Talisman: The Horus Heresy Isstvan Campaign - 20%
Talisman: The Horus Heresy Shadow Crusade - 20%
Talisman: The Horus Heresy Heroes & Villains 1 - 20%
Talisman: The Horus Heresy Heroes & Villains 2 - 20%
Talisman: The Horus Heresy Heroes & Villains 3 - 20%
Talisman: The Horus Heresy Heroes & Villains 4 - 20%
Talisman: The Horus Heresy Soundtrack - 20%
The Incredible Adventures of Van Helsing - 66%
The Incredible Adventures of Van Helsing - Veteran Multiplayer Skin - 51%
The Incredible Adventures of Van Helsing 1 Complete Pack - 66%
The Incredible Adventures of Van Helsing Arcane Mechanics -66%
The Incredible Adventures of Van Helsing Blue Blood - 66%
The Incredible Adventures of Van Helsing Thaumaturge - 66%
The Incredible Adventures of Van Helsing II - 66%
The Incredible Adventures of Van Helsing II Ink Hunt - 66%
The Incredible Adventures of Van Helsing II: Complete Pack - 66%
The Incredible Adventures of Van Helsing II: Magic Pack - 51%
The Incredible Adventures of Van Helsing II: Pigasus - 66%
The Incredible Adventures of Van Helsing III - 66%
The Incredible Adventures of Van Helsing: Final Cut - 66%
Deathtrap - 66%
The Incredible Adventures of Van Helsing Anthology - 66%
Wayward - 15%
Planetary Annihilation TITANS - 80%
---
---
Share this post