Blackout Protocol Early Access Roadmap
By
William Brett
- 26th Jul 2023
Games
What's coming in Winter and in the first half of 2024 for Blackout Protocol?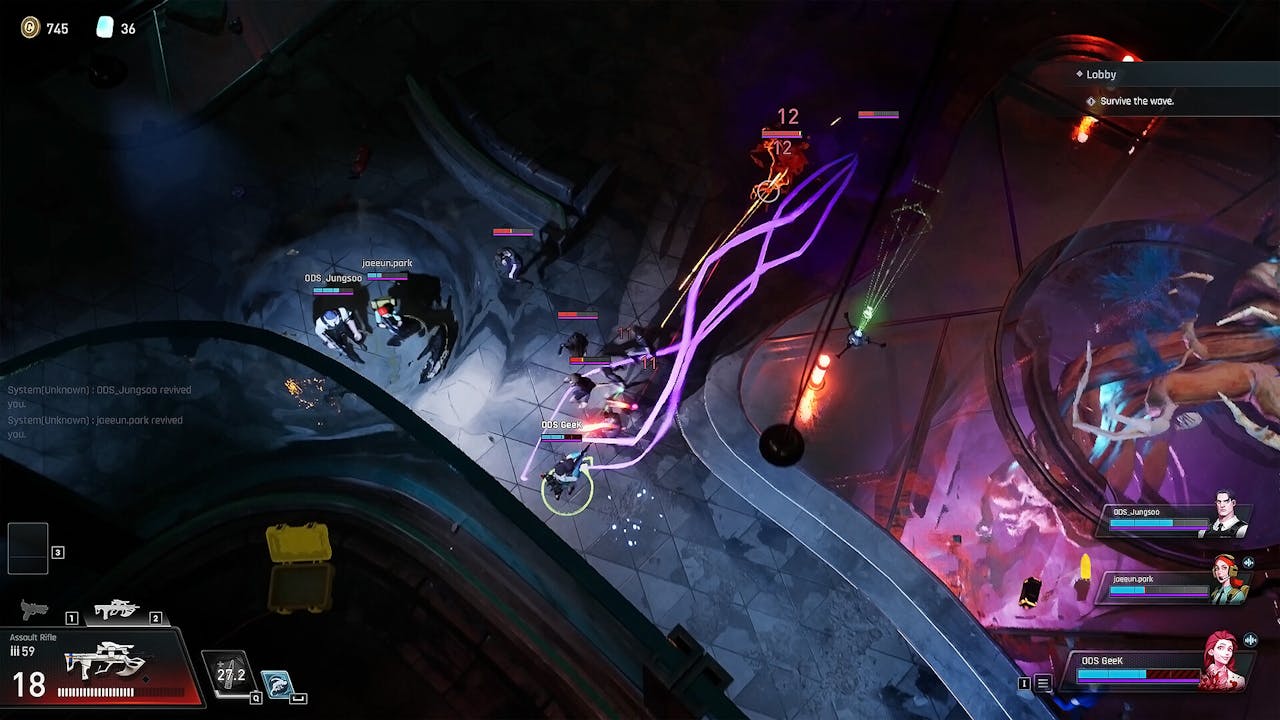 Blackout Protocol is a co-op twin stick shooter with roguelite elements and a tense, spooky atmosphere.
Blackout Protocol has now been released for Steam's Early Access, and we are thrilled with the game's state! This challenging multiplayer co-op adventure will allow you to play with up to two other players and take control of Agents of the S2P Corporation with one goal: get to Section 13. With friendly fire and tense gameplay, Blackout Protocol is great for a group of friends to check out!
Although the game already has a vast amount of content for you to play with, its path is clear with the Roadmap that Ocean Drive Studios have provided the community! This way, you can be excited for the upcoming changes and have an idea of how long it'll be before the next major expansion. The first of which is…
Winter 2023
Winter isn't that far, and you'll have plenty of time to play through all of the content already available in Blackout Protocol! Over the next couple of months, the team is intending to add a lot more replayability in the form of variants and new characters.
The first of the important changes is the addition of two new upcoming Agents. Although they are unannounced and their abilities shrouded in mystery, a new character is always a great way to spruce up playthroughs and be forced to find new strategies. This also comes with over a dozen new Synaptic Enhancements and Permanent Upgrades, both of which will play a pivotal role when facing new threats, especially considering this is also paired with two new enemies that are coming up.
In Winter, we'll also see new variants of the levels and restricted areas, ensuring that there is more replayability in the world-building aspect, too! Fight through new halls as you make your way to Section 13 and learn new strategies to manoeuvre around the perilous world.
And finally, there is an undisclosed amount of Weapons that are coming alongside Party and Community Features, both of which are more vague and could mean anything — more weapon varieties? Shotguns? Futuristic? We'll have to find out when Winter comes around.
First Half of 2024
Eager fans will be happy to hear that planned in the roadmap for the first half of 2024 is the full release of the game — Version 1.0. This means that all of the core mechanics and characters will be in place and — more importantly — Section 13 will be completed, with three new levels, a new final boss, one additional agent to play, new creatures, new weapons, and more!
What awaits us past this point is a subject of theory, as currently, we have more information of what's coming up in Winter 2023, and we never know how development will evolve over the course of these few months! Ocean Drive Studio will be working with the community to make the game more appealing and enjoyable, and this is the reason why it came out in Early Access first!
Blackout Protocol is a co-op twin stick shooter with roguelite elements and a tense, spooky atmosphere.
We're excited to see what's coming in the future for Blackout Protocol! The roadmap is more than promising with various changes that are sure to make a replay (or five) more enticing! While we wait for these upcoming changes, however, grab a friend or two and check out Black Protocol to aid Ocean Drive Studio, Inc. with the development!
---
---
Share this post