Scratchcard - How it works and what you can find
Treat yourself during the Spring Sale and we'll treat you!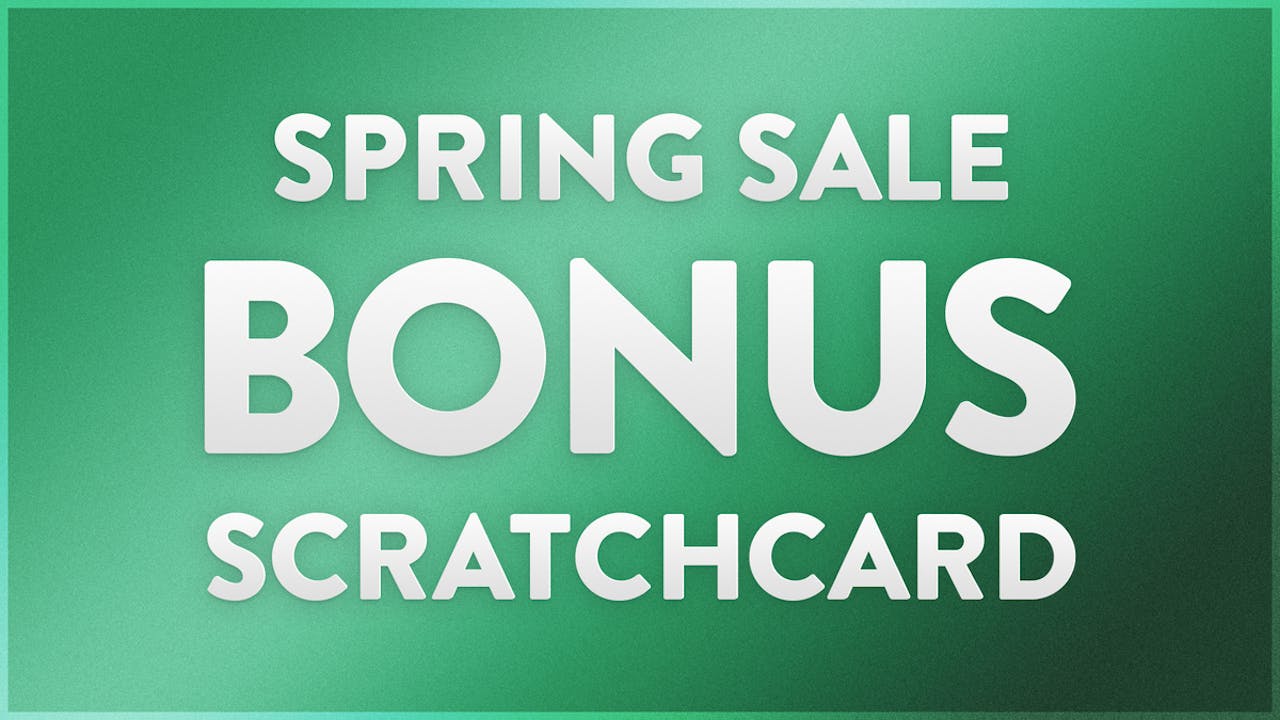 During our Spring Sale, we're giving customers the chance to win a little something when they buy from Fanatical, whether it's through purchasing exclusive bundles or the latest AAA and indie game deals across our store.
If you meet our minimum spend you'll receive a Bonus Scratchcard with your order, gifting you one of many great rewards. Want to know more about how it works and what you could find? Read more below!
How can I get a Bonus Scratchcard?
To receive a Scratchcard, you'll need to spend a minimum of $12 / £12 / €12 / $CAD16 / $AUD20 / ₽900 / ¥1800 in a single order. Once you've made your purchase and hit the spend criteria, you'll find your free Scratchcard in your Fanatical Account under 'Order History & Keys'.
What goodies can I get with the Bonus Scratchcard?
Your Scratchcard will choose a randomly selected reward from one of the following goodies:
Discount coupon (10%, 15%, 25%)
Monetary coupon ($1, $2 $10)
Free randomly selected game (Including but not limited to; Gungrave G.O.R.E, Warhammer: End Times - Vermintide, Hogwarts Legacy, Returnal)
The T&Cs (Yawn)
Bonus Scratchcard is available with every qualifying purchase between 6th March, 2023 4pm BST to 23rd March, 2023 4pm BST.
All Scratchcards must be claimed by 30th April, 2023 11.59pm BST.
One Bonus Scratchcard per order. All qualifying coupons/vouchers must be used by 30th April, 2023 11.59pm BST.
Grab the latest bundles and latest deals now to receive your Scratchcard.
With so many things happening during our Spring Sale make sure to keep an eye on our main blog here!
---
---
Share this post