BundleFest Returns Bigger and Better
Unmissable bundles all week!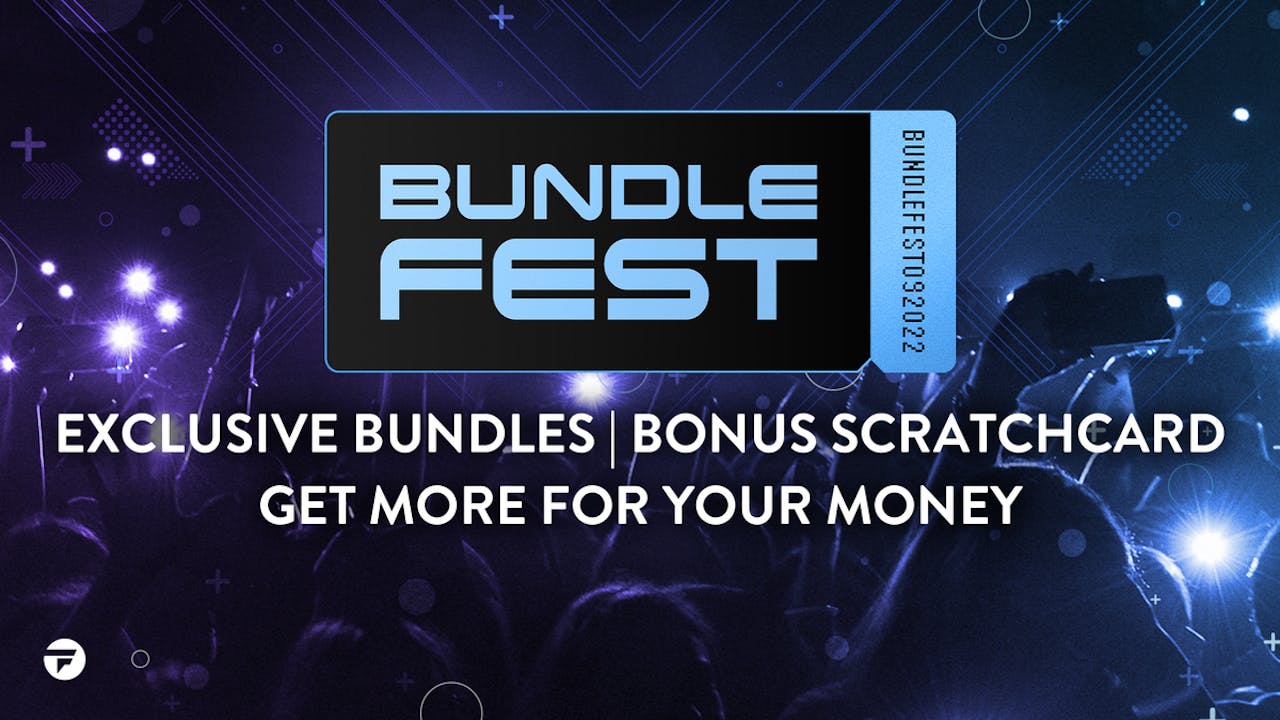 DAY 1 - Killer Bundle 24 and more!
Kicking off this BundleFest is the Killer Bundle 24 which is filled with seven great games for one price.
Head into space with Deliver Us The Moon, survive the night in Darkwood, and fill some people with lead in Call of Juarez: Gunslinger, and that's not all! With one tier at $4.99 / £4.99 / €5.99 it's hard to say no.
Kalypso Greatest Hits Bundle
Next up is three tiers worth in the Kalypso Greatest Hits Bundle gives you access to everything to do with several of their biggest titles! Two of the six titles have their Gold Editions in the first tier, priced at $4.99 / £5.59 / €6.19, but if you want a bunch of DLC for Sudden Strike 4 or Dungeons 3 those are available in the other two tiers!
Grey Alien Games Bundle
Do you like puzzle games? If you do, you'll probably like what's in the Grey Alien Games Bundle! With 10 titles spread across three tiers, we've no doubt you'll find something to pique your interest.
GameGuru Mega Bundle
If you've wanted to dabble with making your own 3D games, then the GameGuru Mega Bundle is an ideal starting point! With assets split across our first and second tiers, you get a whole lot to start work with. If you grab the third tier as well, you will also get the latest version of GameGuru, called GameGuru MAX, which was released into Steam Early Access this year!
AppGameKit Mega Bundle
While a bit more technical, game creators can also grab our AppGameKit Mega Bundle! The first tier of this bundle gives you AppGameKit Classic, as well as the VR DLC and Sound Library. The second tier has a bunch of DLC, as well as the GameGuru Loader, allowing you to easily import things created using the program available in that other bundle I just mentioned! The third tier gives you AppGameKit Studio and two DLC!
Avast Ultimate Performance Bundle
If your PC has been misbehaving recently, then perhaps you need the Avast Ultimate Performance Bundle! Update drivers, clean up files, and secure yourself with a whole suite of software from Avast! There are seven pieces of software across three tiers starting at $4.05 / £4.30 / €4.90!
Mega Music Collection Lite Royalty Free Bundle
Finally, the Mega Music Collection Lite Royalty Free Bundle has 17 packs of royalty free music to use in your projects, from social media posts to full videos. There are three tiers, starting at $1.00 / £1.00 / €1.20, and contain a bit of everything from Old School Rock to Space Adventure and Fantasy Adventure and everything in between.
---
---
Share this post