Changes Coming To Street Fighter 6
By
Bex Prouse
- 17th May 2023
Games
Street Fighter 6 is coming soon and there are changes.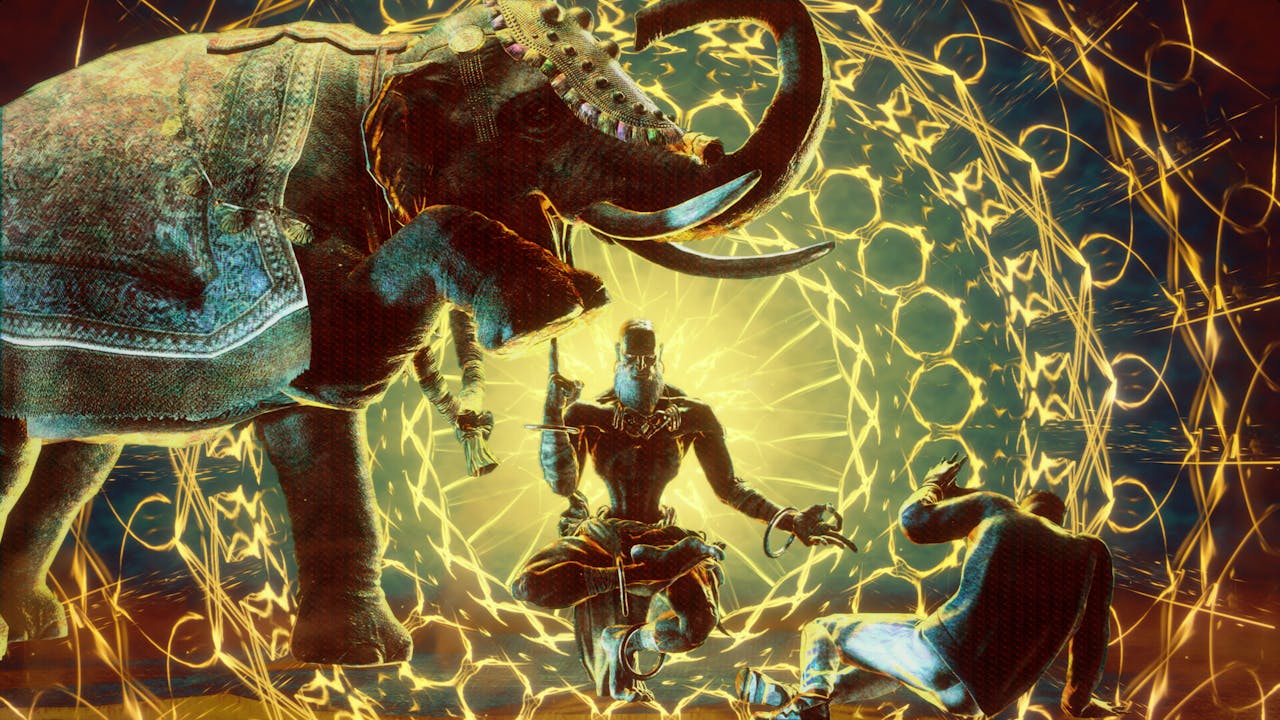 Street Fighter 6 offers a highly evolved combat system with three control types - Classic, Modern and Dynamic - allowing you to quickly play to your skill level.
With Street Fighter 6fast-approaching, I'm here to take a look at how this differs from earlier Street Fighter games. There are many changes, including simplified controls for new players, and a brand new World Tour mode, so let's go into more depth.
World Tour Mode
The World Tour mode is one of the biggest things fans are looking forward to. In this mode, you'll get plenty of opportunities to go on an open world adventure through Metro City with your avatar.
Start your training with Luke at Buckler Security then take your time to travel the city. Not only can you train, but you'll be able to take part in the street fights, which is what we're all here for. It even offers you the chance to bond with your mentors. What's not to love?
Battle Hub
Are you tired of battling opponents on your World Tour? Well, I have some great news for you. While World Tour is single-player, the Battle Hub offers you a chance to battle against other players online. If you're not big on battling other players, you can always enjoy Capcom's classic arcade games. It's the ultimate social space, where you can communicate with up to 100 players.
At the Battle Hub, you'll be able to take part in events at the Event Counter and improve your avatar's outfit at the Hub Goods Shop. There's a lot of fun to be had here, and if you're worried about the arcade games, you can always spectate and see how other players are doing.
As an added bonus, you can also join a Fighters Club, where you can join your friends and make your own emblem and uniform. Unlike other Fight Clubs, you can talk about this one.
Simplified Control Styles
If you want to introduce your friends to Street Fighter 6, you may stand more of a chance with simplified controls. We've all been in the situation of inviting a friend to play with you only for them to quit due to the controls. Combos can be daunting to new and casual players, which is why there are now three different control types to choose from: Modern, Classic, and Dynamic.
Modern controls were designed to help players who want to fight without remembering so many special move combos first. It basically lets you perform your special attacks with simpler controls, so you could perform a Hadouken with only one button to recall.
If you want to learn the basics, then one of the best control styles is Dynamic. Players who have never touched a Street Fighter game can use Dynamic mode to automatically attack your opponent. Of course, you are not allowed to use Dynamic mode in all scenarios, and you're definitely not allowed to use it while playing online matches.
Last but not least, we have Classic mode. If you've played before and love remembering your combos, then this is the mode for you.
Drive Gauge
Unlike previous entries, Street Fighter 6 has introduced a brand new Drive System in battles. The Drive System is powered by the Drive Gauge, which lets you fight to your liking. However, if you use up your Drive Gauge, your avatar will burn out, and put you at a significant disadvantage against your opponent. The good news is that your Drive Gauge replenishes automatically, so you need to keep an eye on it to make the most of your fighting style.
Live In-Game Commentators
Last but not least, you'll be able to enjoy live in-game commentary as you fight. All commentary is in real-time, so they will talk about your performance in your fight. The commentators are all well-known members of the FGC, so you can expect some well-known voices getting excited about your battles.
Some notable commentators you'll hear are Kosuke Hiraiwa, TastySteve, Aru, and Vicious. Of course, these are only a small selection of commentators, and there are even more to come.
Street Fighter 6 - Deluxe Edition offers a highly evolved combat system with three control types - Classic, Modern and Dynamic - allowing you to quickly play to your skill...
As you can see, there's a lot to look forward to when Street Fighter 6 is released on 2nd June. You can get it here on Steam through Fanatical, PlayStation 4, PlayStation 5 and Xbox Series X|S.
---
---
Share this post