Chivalry 2 Preview - Everything you need to know
We're dicing our way through the new medieval multiplayer hit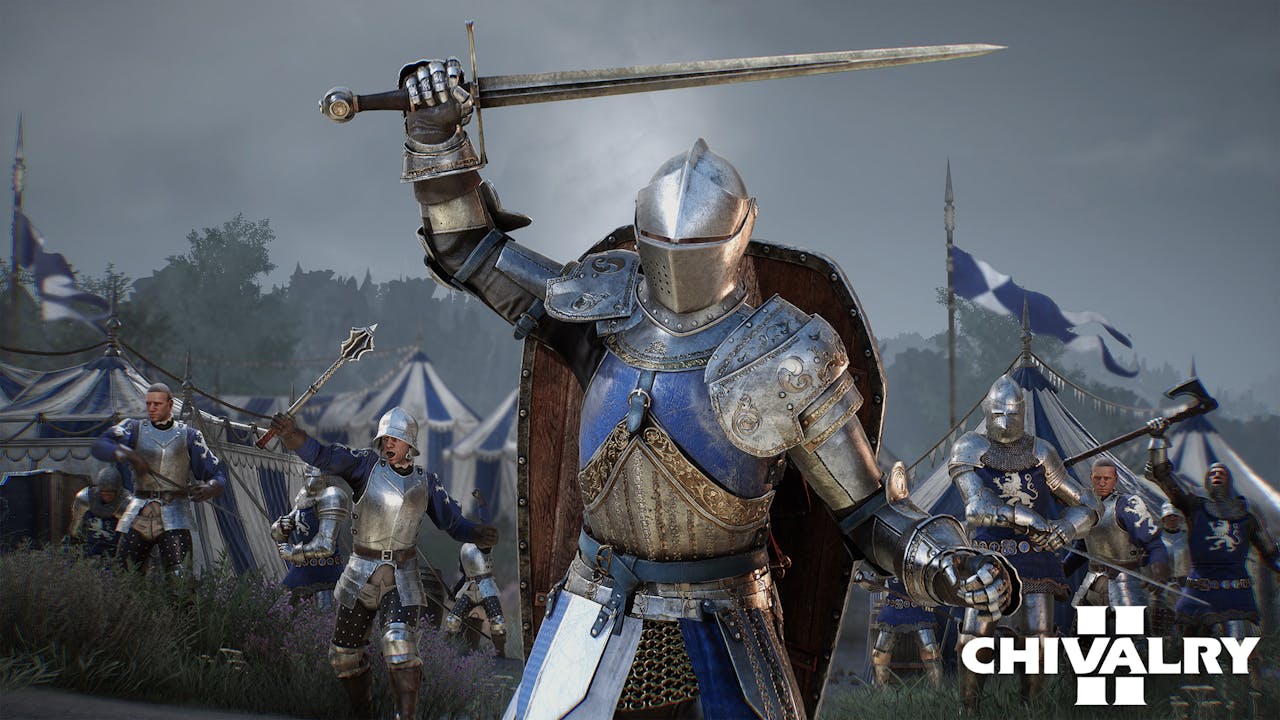 Chivalry 2 is a multiplayer first person slasher inspired by epic medieval movie battles. Players are thrust into the action of every iconic moment of the era - from clashing...
Bigger, bolder and bloodier than the 2012 game, Chivalry 2 is going to be slashing through your free time with brutal PvP combat when it launches on June 8.
Inspired by Medieval Hollywood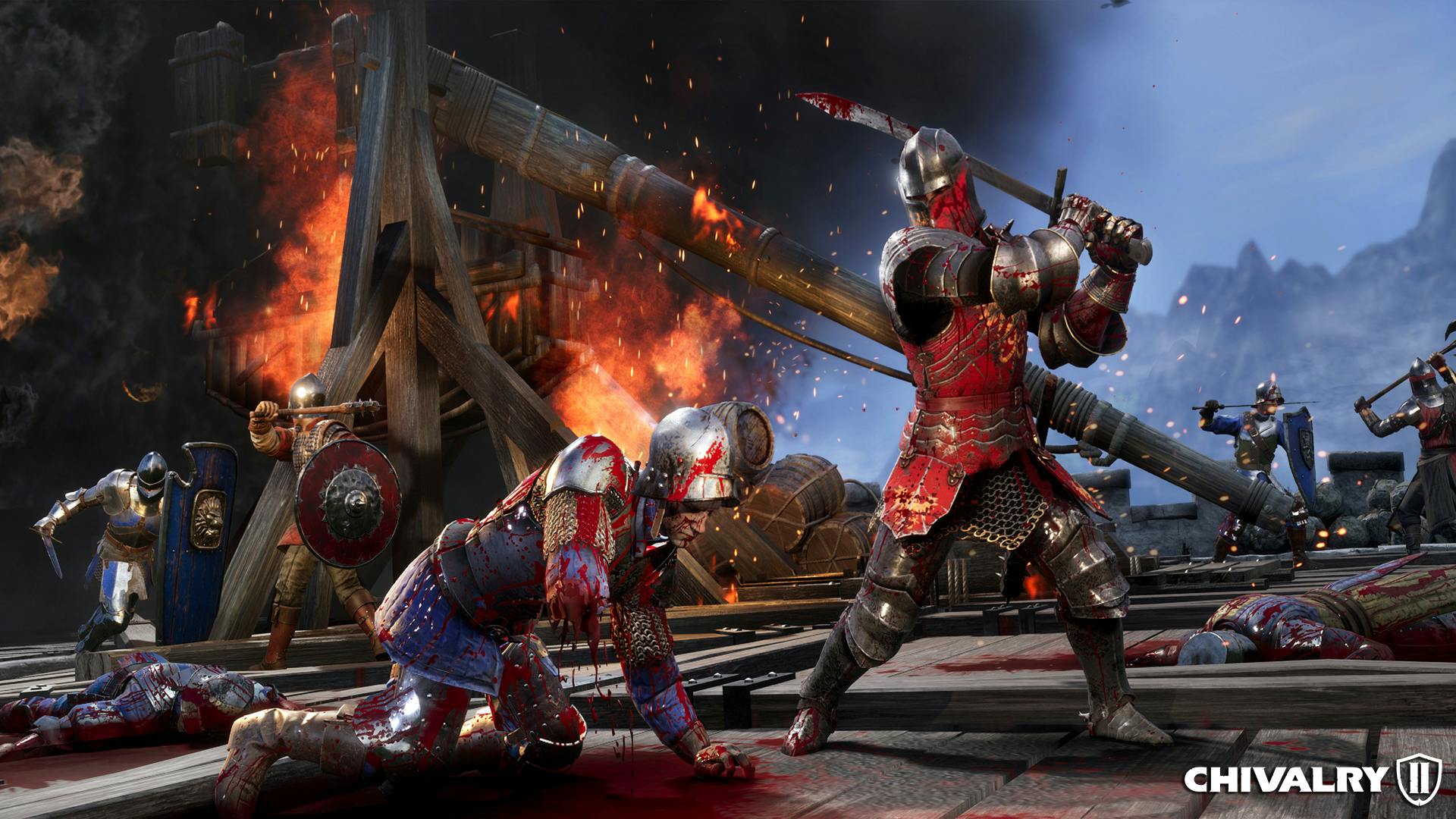 Epic cinematic moments are promised in this installment of the franchise. As a medieval soldier, you'll be thrust into every iconic moment of the era.
From clashing swords to storms of flaming arrows, right the way through to sprawling castle sieges, Chivalry 2 brings it all to your fingertips with a new AAA presentation thanks to a visual leap using the Unreal Engine 4.
Deadly Combat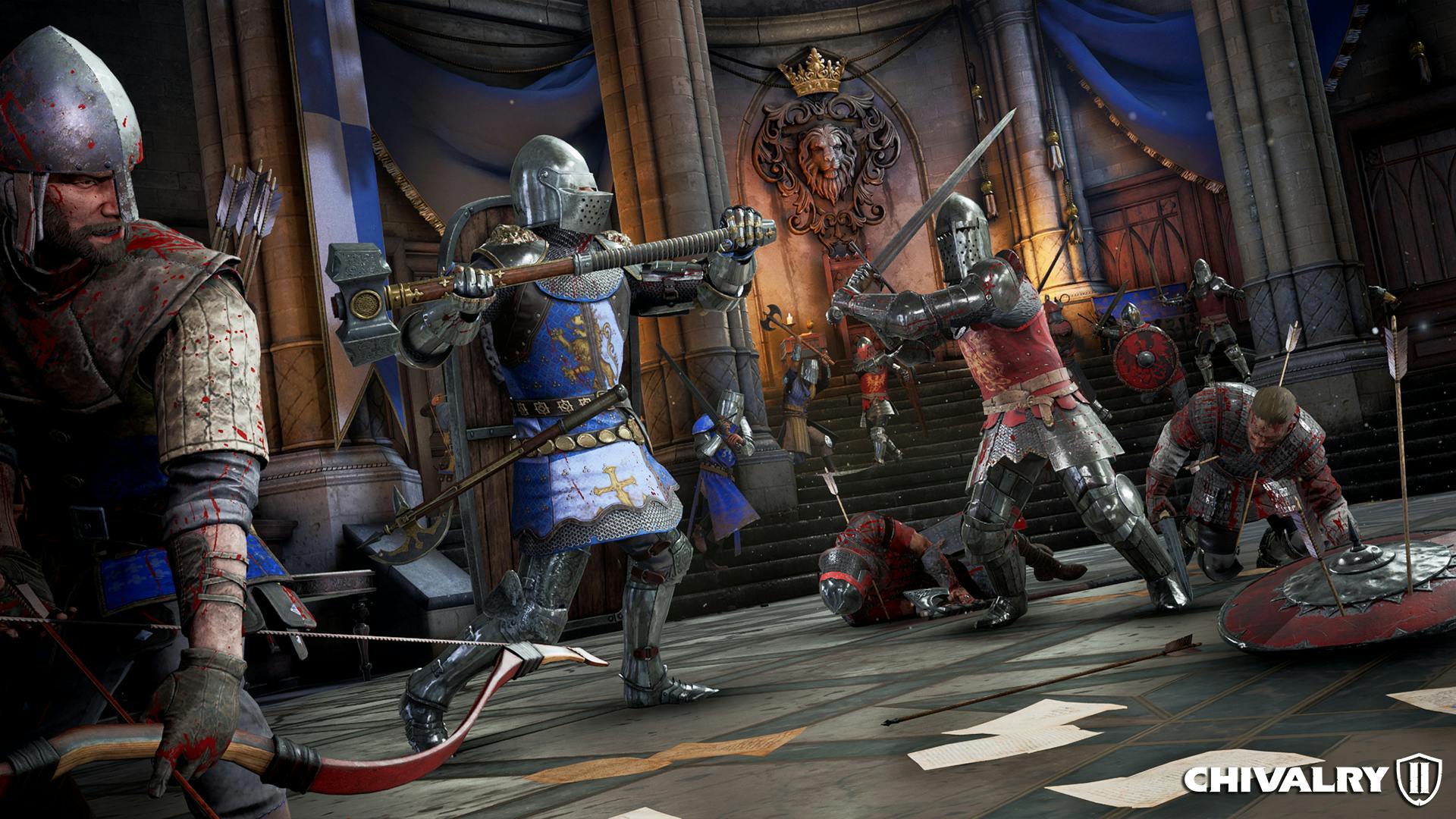 Chivalry stood out back in 2012 with its weighty combat, where every swing felt realistic and satisfying.
For the sequel, developers, Torn Banner, are promising that the game will feature epic cinematic moments in the continuation of Chivalry's story. Where you'll be involved in large-scale, 64 player battles utilizing faster, more fluid combat than in the previous game. Including all-new combat moves, the game reacts to the weapon you're using with two-handed swords feeling heavier and requiring a bigger swing than a pitchfork or flaming chicken.
But young squire, you may be wondering how it works. Well, out goes the movement and animation system of old, and in comes a more realistic system. Where momentum and a variety of heavy attacks, parrying, and ducking all allow you to put together combos against an opponent. It's promising to be a system that is easy to pick up but very hard to master.
But the battle doesn't stop if you're maimed or downed as your fight will carry on to your last breath, whether you're missing an arm or not! All of this will be echoed across the battlefield with cries through enhanced player expression and thousands of hilarious new voice lines in the series.
Multiplayer Modes
Conquer other teams in bloody, multi-stage Team Objective games where you fight on the battlefield against 63 other players. Taking place across many maps, including a decked-out Tournament grounds where the armor contrasts against the flags.
But can you play the classic free-for-all or Team Deathmatch modes? Yes milord you can!
Everything is also available to play as crossplay, so don't worry if your mates aren't on PC as you can still team up!
The Lore
Quick warning, milord, there's Chivalry spoilers ahead.
As either the Mason Order or Agatha Knights, you'll be put into a bloody battle 20 years on from the first Chivalry game.
The Mason Order, inspired by the virtues of strength, merit, and dominance, looked to crush the weak in the story as the king of Agatha was slain. But in this new story, there's a rumor of a new leader as the Agatha Knights look to rally again and take back what was once theirs.
It's a tale that promises hard battles, making of legends, and portrayal of the era that is heavily inspired by the movies and TV shows.
Customize your knight
In the game, you'll explore not just a map but a sandbox where you can pick up and throw tomatoes, as well as set chickens alight to use as make-shift grenades.
As you escape your mundane life, ye will be a heroic warrior or blood-soaked murderer with your own look. With the game not just allowing you to look the part, but also wear the part with helmets and armor, as well as weapons you'll wield.
As for the weapons, you can grab hold of a Flail and go nuts, or be more specific with a Longsword and slice your opponents with precision.
In the game, you'll have one of four classes to pick from the Knight, Vanguard, Footman, and Archer, with each having different sub-classes that changes the armor, speed, and weapons of your character. For example, if you want to go full-on tank then the Guardian is for you but if you're more defensive, then a Field Engineer allows you to build barriers and destroy enemies' placeables.
All of this customization gives you about 1 million options! Now that's a lot of options!
---
---
Share this post