We're heading to space in the upcoming action-adventure - find out more here!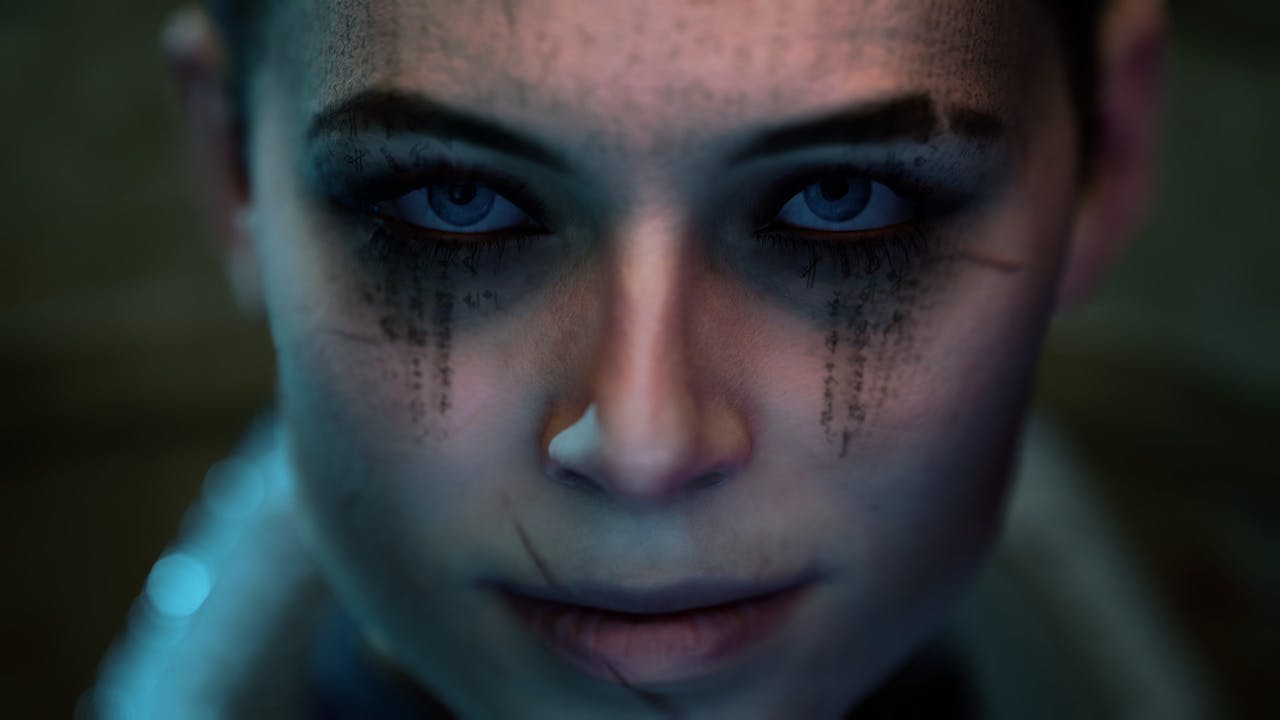 Unlock devastating weapons and mind-bending abilities with your Chorus Steam PC key, a true evolution of the space-combat shooter.
Deep Silver Fishlabs, the developer behind the Nintendo Switch port of Saints Row The Third The Full Package, has an exciting new game coming out called Chorus.
Set for a December 3rd, 2021 release, the game looks to revive the space combat genre with zippy gameplay and a unique single-player campaign. Why don't we take a look at everything we need to know about the upcoming action-adventure!
On the run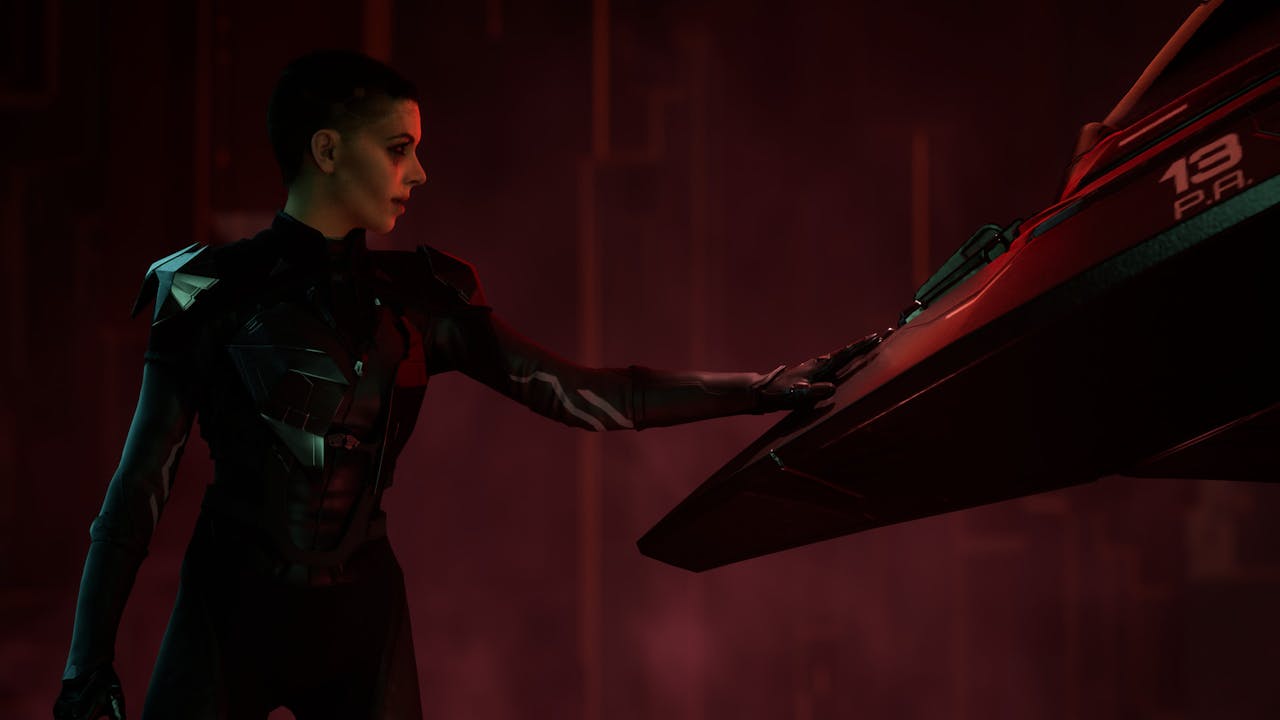 In Chorus, you get to play as Nara. On the run from the Circle, a cult she used to fight for, she pilots the Forsaken as she battles enemies and recruits allies in her quest. She has a past that she's struggling with. According to Aroged, during a preview event Creative Director Marek Berka noted Nara has "reached a point in her life where she was given the ultimate choice – and at least in her eyes she wasn't making a good decision."
The Forsaken is not just any spaceship; it's sentient and gains upgrades as you get further in the game. This adds a unique dynamic between Nara and the Forsaken as you get deeper into the story. There are some parts of the game where the player can make choices that affect NPC relationships down the line. Choose wisely.
Open world in space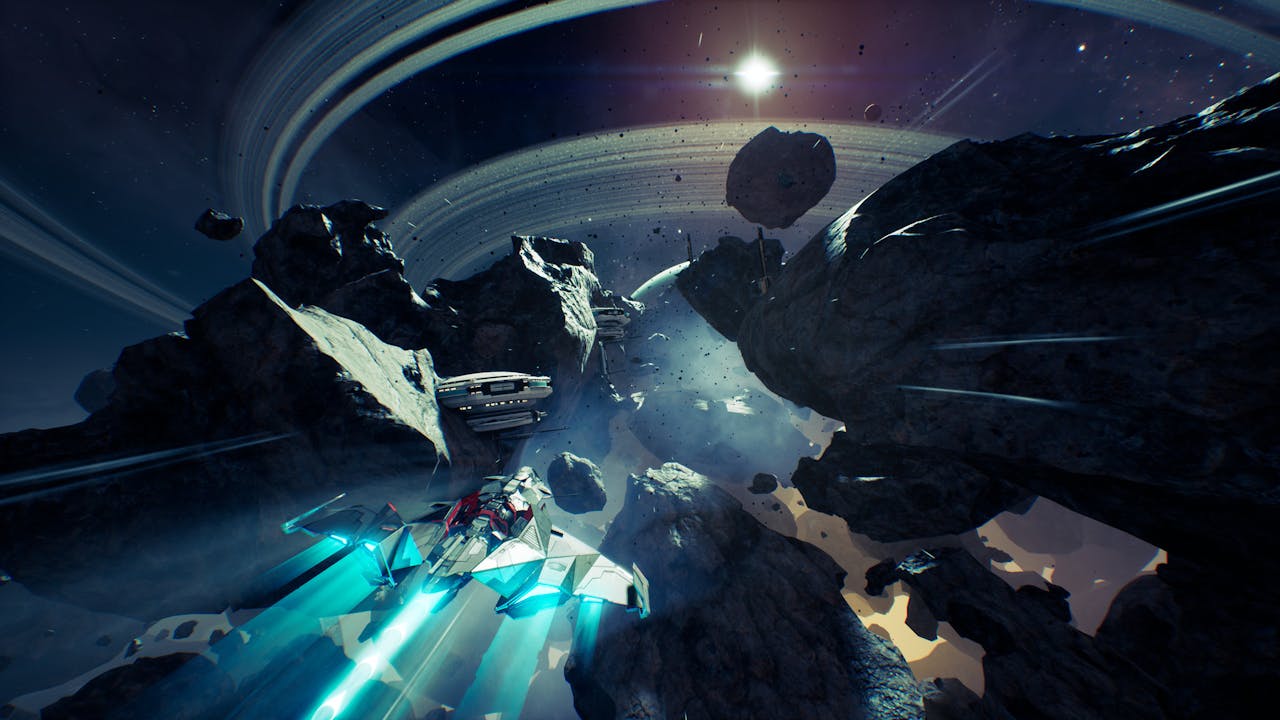 In an interview with Eurogamer, Johannes Kuhlmann (head of core technology at FishLabs) pointed out "Chorus has a quite a few open world elements. You can freely roam around and explore different locations."
Although there are core missions you need to complete to advance the story, players can explore nooks and crannies to find side missions and other surprises.
Special abilities
Both Nara and her ship the Forsaken have different upgrades players can earn throughout the game that you can mix and match to find your ideal combination. Much of the Forsaken's gameplay revolves around swapping between three different weapon types: gatling guns, lasers, and missiles.
Are you going to break through enemy shields with the slow but powerful lasers or pelt them with the faster gatling gun? Each weapon has different firing rates and amounts of damage and can be modded, so there's a lot of flexibility here.
Nara's abilities are more mystical, something more akin to magic spells. Whether it's controlling enemy ships or warping to a safer location in battle, her aether abilities can make the difference in Chorus' fast-paced space combat.
Drifting among the stars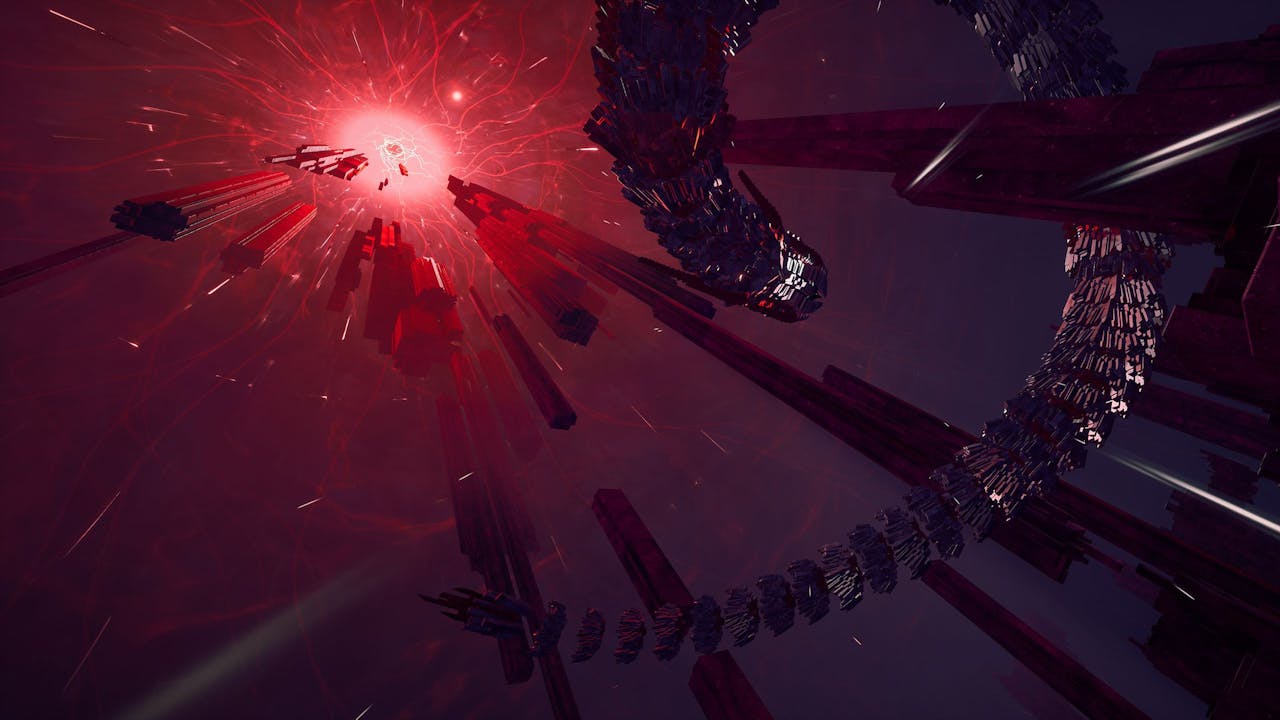 Key to Chorus' gameplay is the nimble control of the Forsaken. Although you do have battles and explore, players can boost and drift to get out of a jam. Your piloting skills are just as important as your combat finesse.
Once you get used to the controls, you'll be in the zone whipping around enemies, swapping between weapons, and searching for the next side mission to complete.
For a limited time, you can pre-order Chorus at a solid discount. If you like fast-paced sci-fi spaceship action, you should give it some serious thought. Pre-order your officially licensed Chorus Steam PC key today!
Article by Mat Bradley-Tschirgi
---
---
Share this post