Claim your free uTalk Language Learning Essentials to celebrate our 25th Anniversary
Learn from 140+ languages in our fantastic giveaway event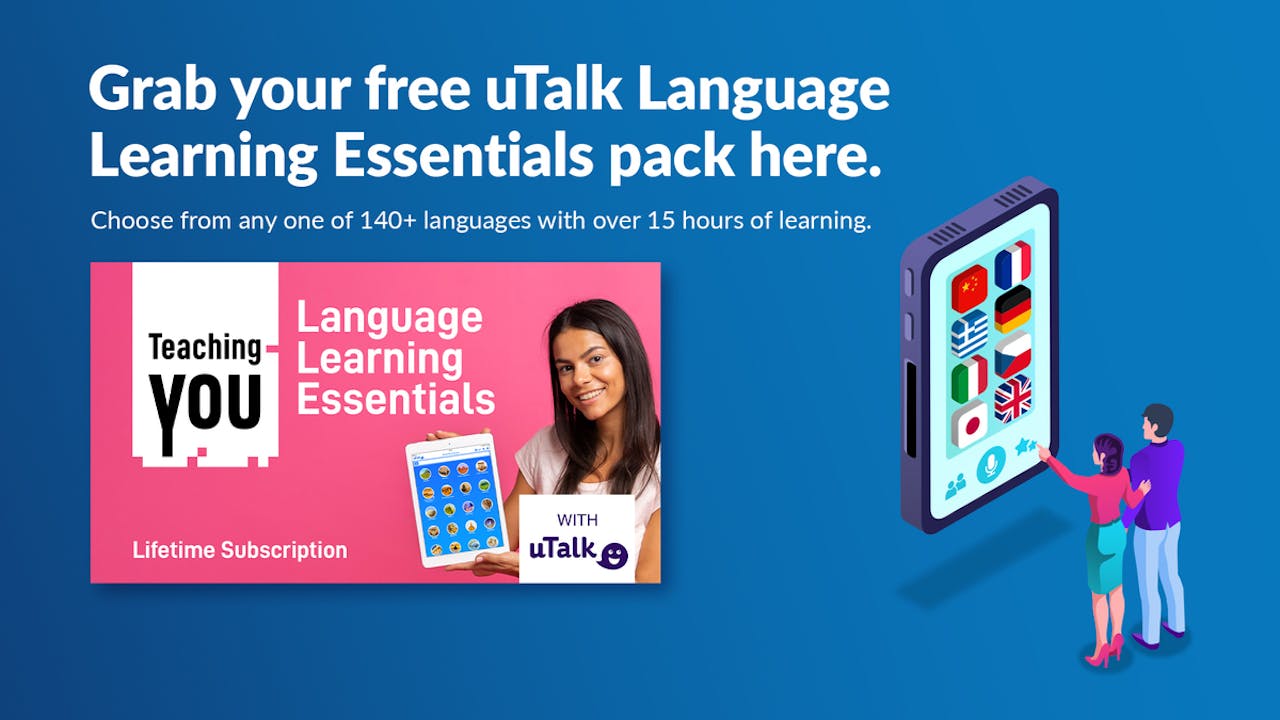 Have you ever been on holiday and wanted to fit in with the locals by asking for directions, food or just being polite? Well, we've got something that might interest you!
As part of our 25th Anniversary celebrations, with thousands of game deals currently live on our store, we're also giving you the chance to pick up uTalk Language Learning Essentials, absolutely free!
With uTalk, a recipient of the Queens Award for Enterprise Innovation, you can learn basic keywords and phrases through matching words to images, with real-world pronunciation from both male and female native speakers in over 140 languages. You can use uTalk via your PC or laptop, or on compatible tablets and mobile devices, as well as being able to pause your learning while switching between languages, which means you'll be able to pick up the lingo whether you're at home, at the office or on the move!
uTalk Language Learning Essentials grants you access to a full course in your chosen language, with five topics including First Words, Travelling, Food & Drink, Restaurant & Social Phrases.
Plus, avid learners who pick up the uTalk Language Learning Essentials, which is a lifetime subscription by the way, will also get a 20% coupon to spend on any additional uTalk products on the Fanatical Store - so the next time you want to learn new lingo, you'll pay less!
---
---
Share this post