Managing your realm is a tricky business in Crusader Kings III, get acquainted with the factions and prepare for intrigue
Lead your dynasty through the Middle Ages in the sequel to one of the most popular strategy games ever made with your Crusader Kings III Steam PC key
Crusader Kings III, like the games that precede it, is a strategy sim RPG that places you in a deadly web of intrigue, violence, and disputes between factions. As always in Crusader Kings games, becoming the ruler of a realm is a difficult prospect by itself; remaining the ruler is even harder.
As you climb up the ladder of power you'll make enemies and when you're ruling the roost you'll make even more. Envious eyes will eye your lands both from within and without, making holding onto power a test for any ruler.
That's where Crusader Kings III's Faction system comes in. Enemies from outside your rule you might be able to see coming, and you may be planning your own little fracas with them. Inside your realm the enemies can be harder to spot, until they create a Faction.
When vassals are unhappy with your rule, they can join or create a Faction with aims that often oppose your own, seeking to redress any perceived slights you may have caused. If these Factions become strong enough, they may demand concessions from you via ultimatums - denying these may risk civil war, tearing your realm asunder.
Each Faction has its own Military Power rating and a Discontent score. After reaching a Military Power threshold their Discontent score will also begin to rise - when that reaches 100% you're in for an ultimatum. Failure to act will see your Faction attempt to use their Military Power to grasp power and enact their will. In other words, it's civil war time.
Factions have their own goals, not all of which will see you removed from power. Though in some cases if you give way or lose a civil war you may wish for the simplicity of being deposed. What goal a Faction has depends on the type of Faction they are, Crusader Kings III has three types:
Independence Faction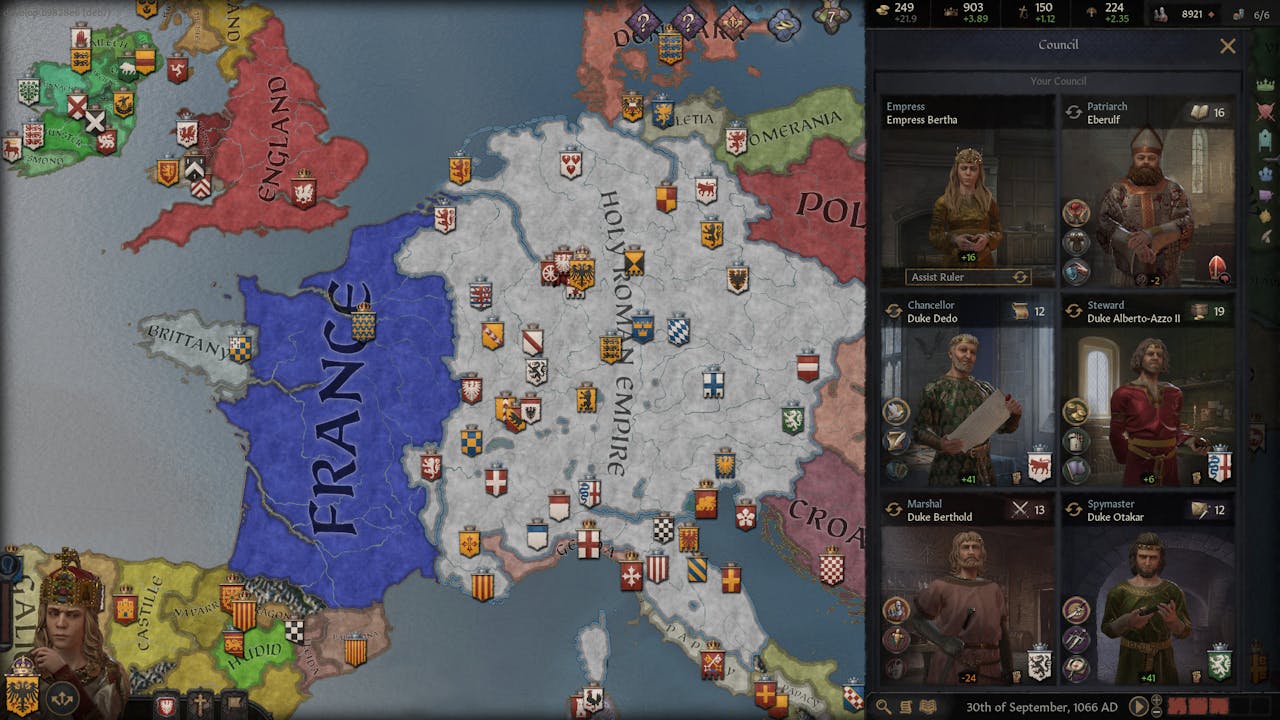 Vassals will join an Independence Faction if they seek to create their own realm, separate from yours. If your vassals don't share your culture or religion and become dissatisfied with your rule, your vassals may decide to strike out for a new realm, taking some of your lands with them.
Claimant Faction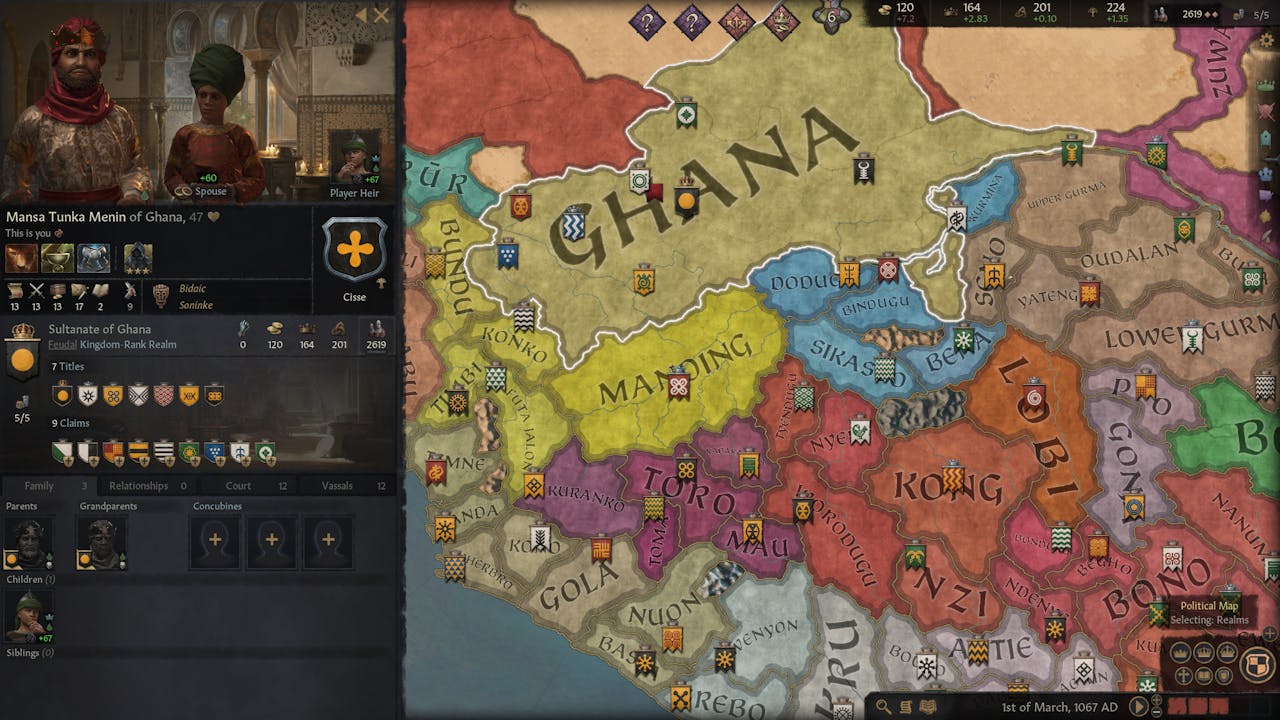 Claimants don't want to leave the realm, they want to choose who rules it. This form of Faction specifically wants a liege that favours them over other groups in the realm. This is where you'll see pushes for the ruler to be toppled; the realm will continue, but your rule may not.
Liberty Faction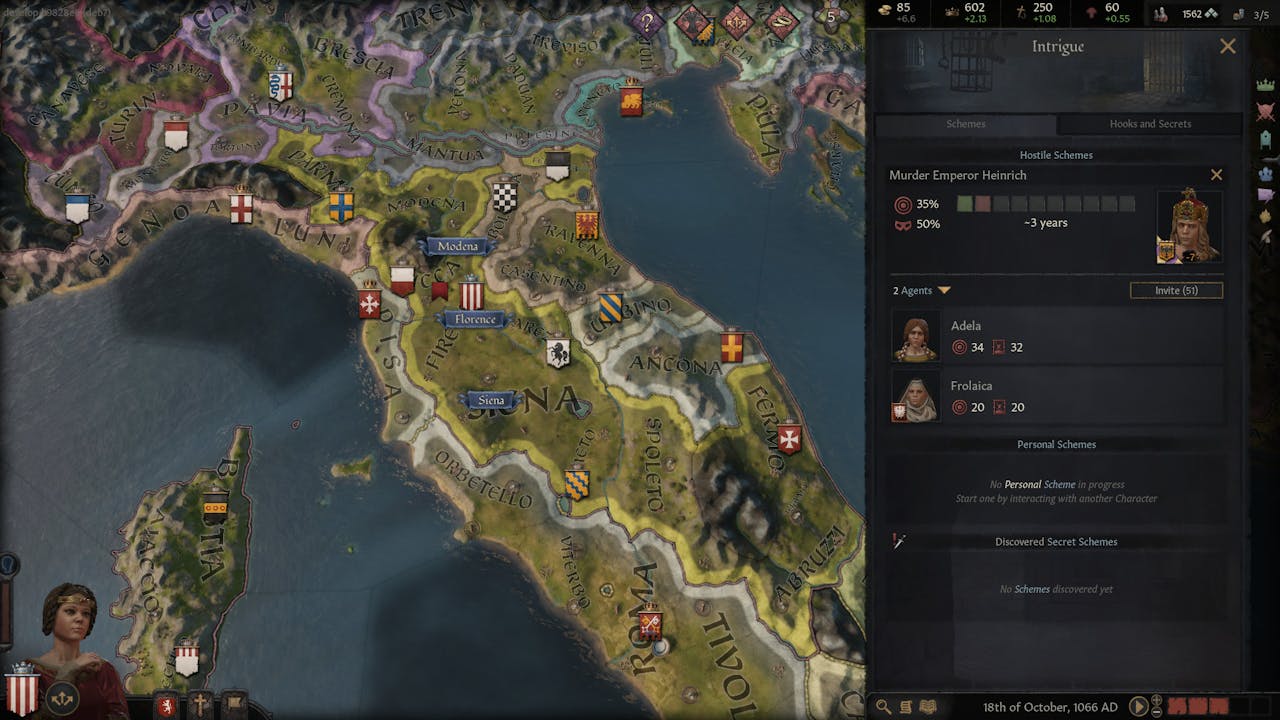 Liberty Factions crop up when vassals are mostly happy with the current status, they don't want to form a new country, secede, or lop off your head. Instead they just have some demands to make about how their liege runs the realm. A few alterations to laws and they may be back on your side, or not - depending on how far you wish to compromise, of course.
Populist Faction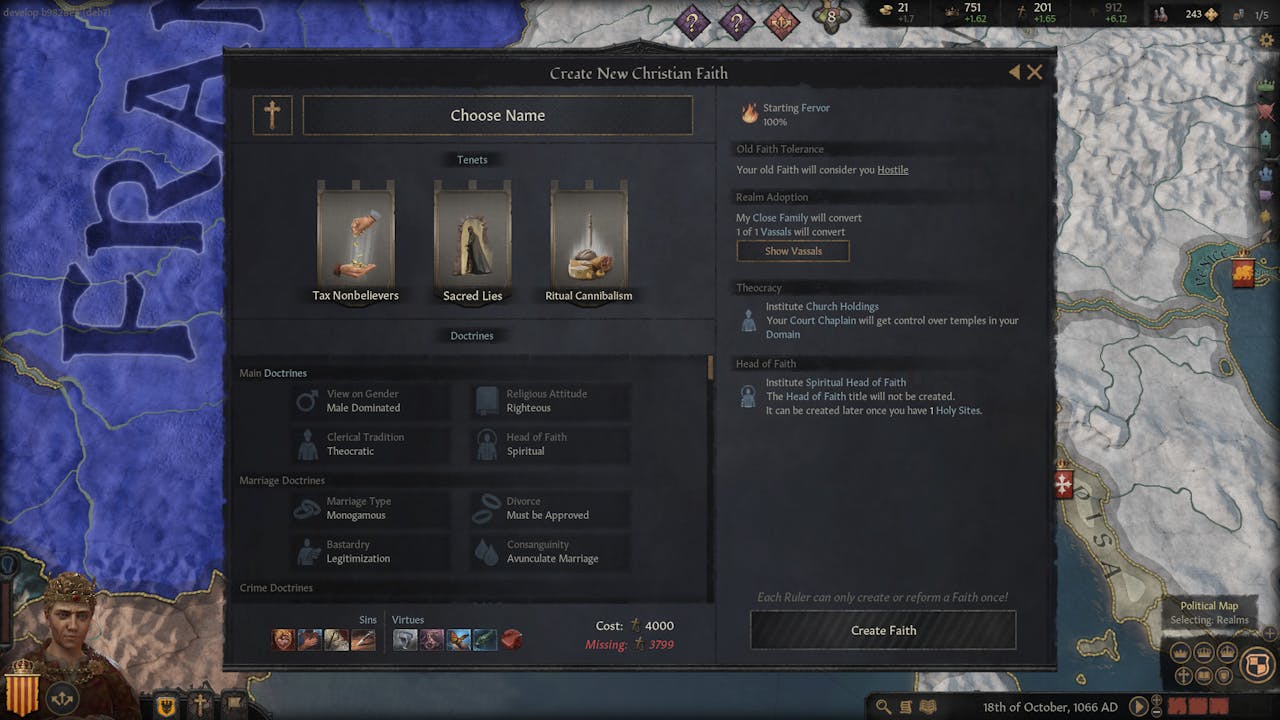 Populism is always a danger, and if you have to deal with a Populist Faction you'll be dealing with a potential threat to your entire realm. Populist Factions are when counties in your realm decide en masse that they wish to form a new nation, ruled over by someone of their own culture or religion.
The threat to your realm comes from the fact that Populist Factions can be made up of both counties and vassals, meaning a huge swathe of your realm can disappear into becoming a country if not dealt with correctly. A brand new Kingdom, armed to the teeth with your former border vassals and counties, can be a deadly proposition for any liege to deal with.
Peasant Faction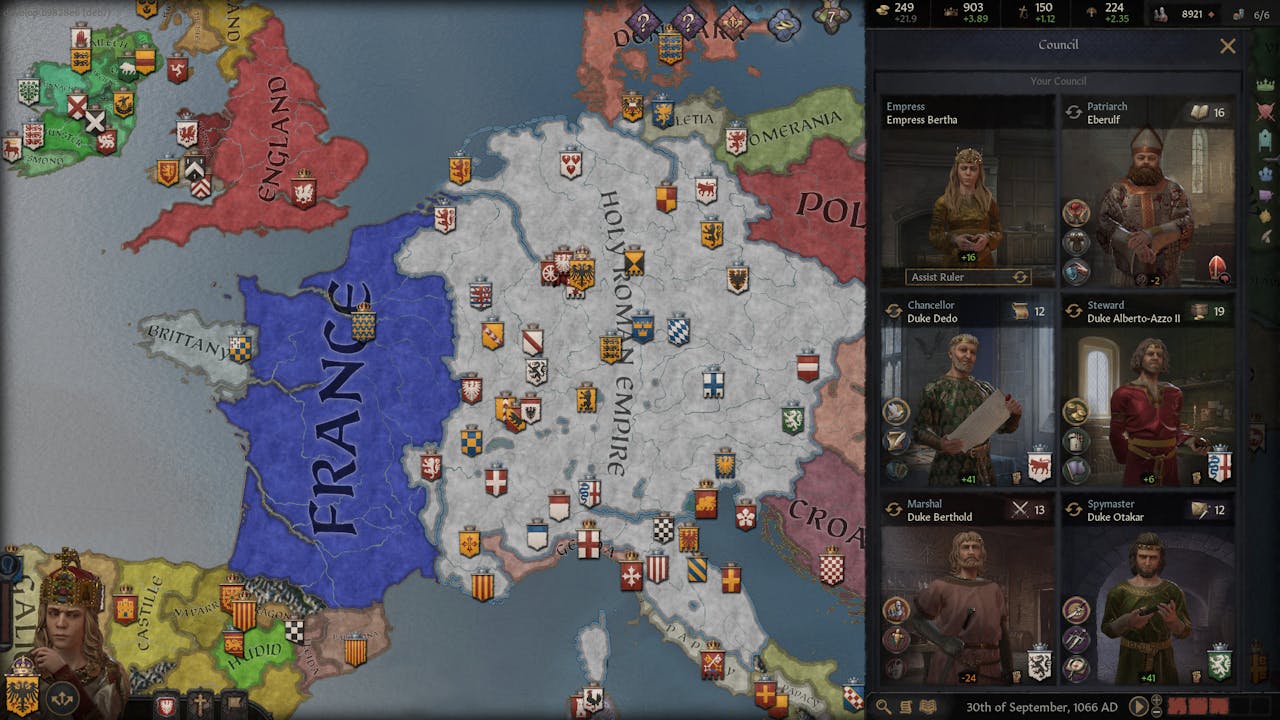 Peasant Factions tend to be weaker than any other type of Faction, simply due to resources - they have none, they're peasants after all. They can rebel at any time with no minimum Military Power requirement, meaning you might have to face them at any point.
Despite their often low Military Power, Peasant Faction revolts can cascade quickly, making them a danger to any unwary liege.
With five Factions to watch out for within your borders as well as the myriad enemies at your doorstep, Crusader Kings III is set to provide more intrigue, danger, and Game of Thrones-esque plotting than ever before.
Crusader Kings III is currently available for pre-purchase ahead of launch on September 1st, with Holy Roman Empire outfits for commoners, warriors, and rulers your reward for planning ahead and picking up the game early.
You can also pre-purchase your officially licensed Crusader Kings III - Royal Edition Steam PC key, which includes the base game and Expansion Pass!
Article by Alex McHugh
-
MORE CRUSADER KINGS III NEWS
Crusader Kings III - What to expect - READ MORE
---
---
Share this post