Win Cyberpunk Goodies in our Contest
And check out our bundles!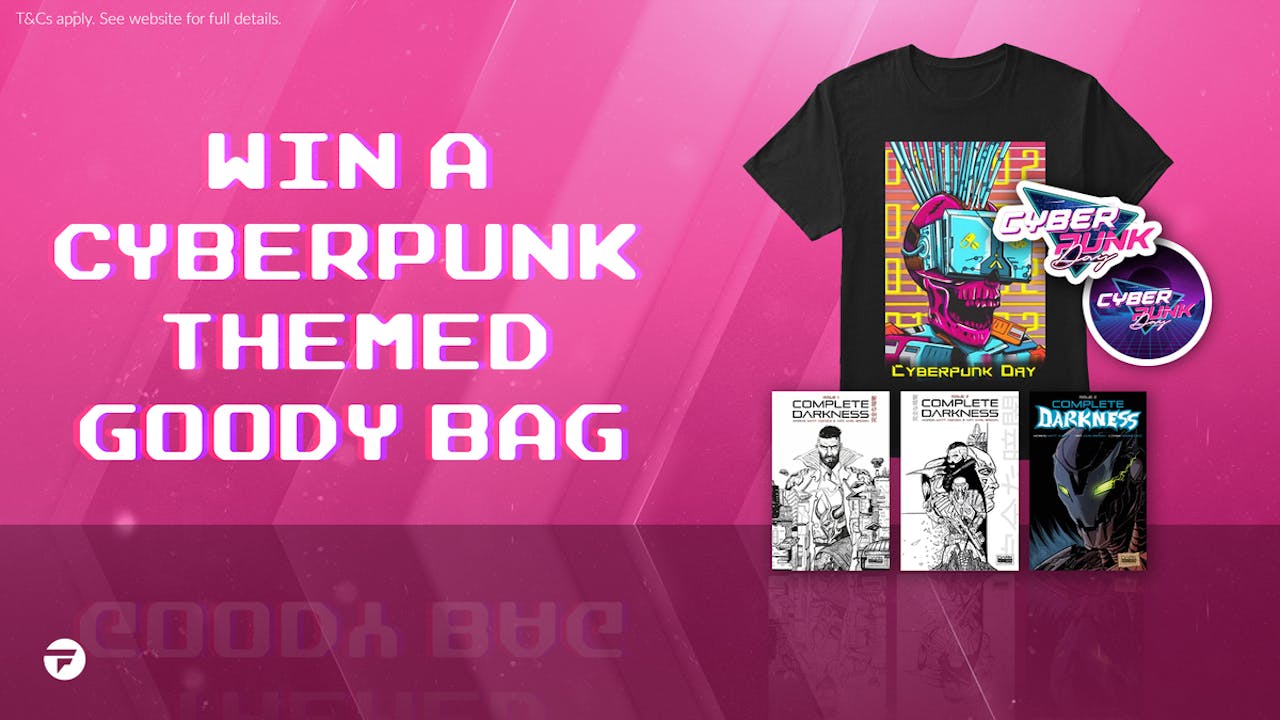 Edit: This has now ended
Futuristic dystopias are fun to experience, but you wouldn't want to live in them. Luckily for you, you still have two weeks to pick up some of our cyberpunk bundles!
Create some neon-inspired artwork with the Pro Studio Graphics Cyberpunk Plus Bundle, with fonts, icons, effects, and more! Turn up the volume for the Sounds of Cyberpunk Bundle, filled with synthwave, sound effects, and bass! And don't miss some books to read in the sun with the Cyberpunk Dystopia Novels Collective Bundle, which has 19 titles such as Complete Darkness: A Dark Matters Novel, Neon Leviathan, Necrotech, and The Paradise Factory: A New York 2055 Cyberpunk Story!
But that's not all, by entering our contest you will be in with the chance to win some cyberpunk prizes!
One lucky winner will win:
1 x Cyberpunk T-shirt
2 x Cyberpunk stickers
Issues 1 and 2 of Matt Adcock's Complete Darkness Comic + a limited edition copy
To be in with a chance to win, simply enter using the widget below!
If you can't see the Gleam widget, please follow this link:
---
---
Share this post