Day of the Devs Overview 2023
By
Danielle Angel
- 9th Jun 2023
Games
Everything announced during Day of the Devs!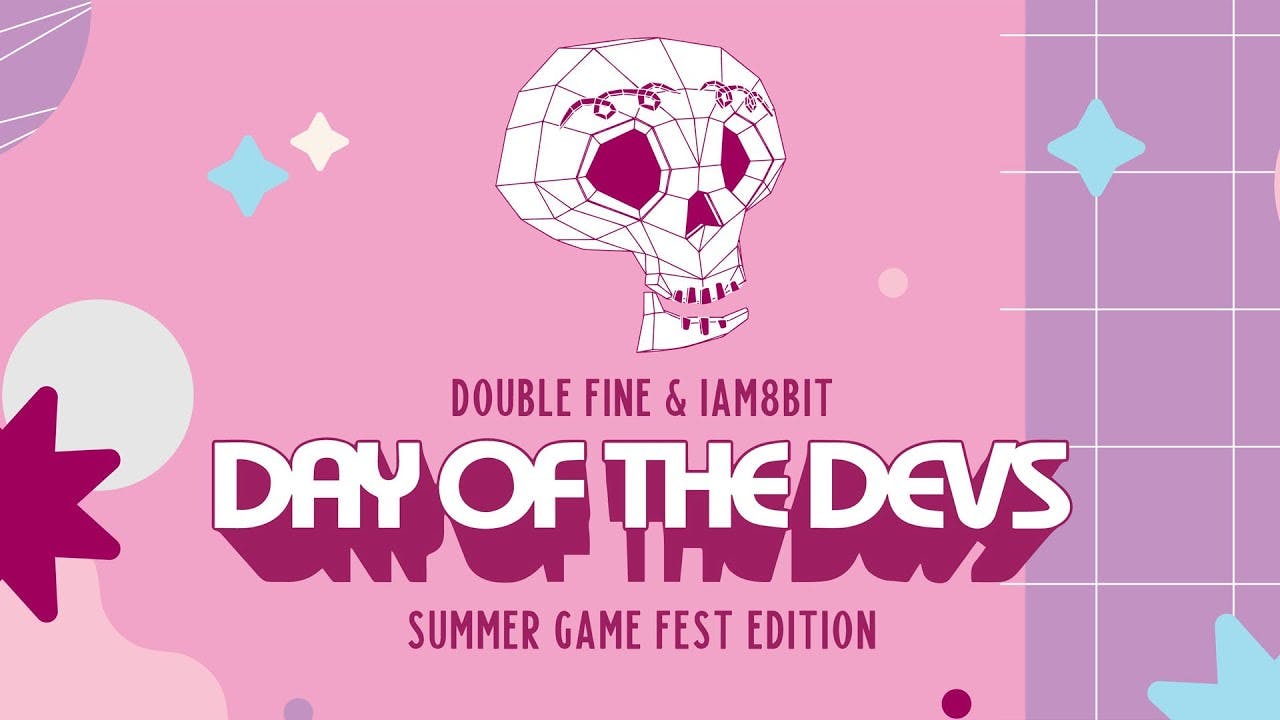 For the second day of Summer Game Fest, and the second event of the second day (the duality of twos!) With 15 titles to look at, here are all of the Day of the Dev announcements!
Beastieball
Coach your very own team of little Beasties for volleyball! This turn-based tactical game will let you build a team of adorable monsters as you work your way up to the CROWN SERIES! Developed by Wishes Ultd. and published by Klei Publishing, start your climb on Beastieball when it releases in 2024!
Hyper Light Breaker
Developed by Heart Machine and published by Gearbox, Hyper Light Breaker is an open-world adventure where you will explore a gorgeous and bleak world either alone or with friends in online co-op! Face unique foes, massive bosses, and unique playthroughs with different builds each time you play! Stay tuned for more information.
Simpler Times
Remember simpler times as you take control of Taina and pack up to move out of your childhood home. Simpler Times is a relaxing and wholesome adventure in the Unpacking ballpark as you pack up your items and play at your own pace. Developed by stoneskip and published by iam8bit, this unique adventure still doesn't have a release date, but stay tuned for more info!
Viewfinder
Equipped with an instant camera, take pictures of the world around you and use the various structures depicted to create new paths and shape the world around you! Viewfinder is an inventive puzzle title by Sad Owl Studios and published by Thunderful Publishing in which you'll need to think outside of the box and reshape the world with the click of a camera's button.
Hauntii
In Hauntii, take control of the titular character and use your powers of haunting to affect the denizens and environment of Eternity. Get accustomed to your abilities and use them to your advantage in order to cleverly solve puzzles and get creative. This relaxing twin-stick shooter keeps itself light in favour of a contemplative pace. This title developed by Moonloop Games LLC and published by Firestoke may not have an official release date, but we know it'll be releasing in PC and Consoles sometime in 2024!
Cart Life
Originally released in 2013 and earning numerous awards, Cart Life was pulled from Steam, but Richard Hofmeier and AdHoc Studio are working together to bring it back! This story-based title is a retail simulator with a unique graphics style that's hard to forget!
Helskate
Get to skating as you slay the monsters of Vertheim! Take control of the main character in a hellish landscape as you engage in a mixture of skateboarding sim and roguelike elements! Fight through the hordes of monsters with various skateboarding abilities, use unique skateboards with powers, and challenge the Gods of Skating and reign supreme! Phantom Coast's Helskate is looking like a great title and we can't wait to hear more about it!
Henry Halfhead
Developed by Lululu Entertainment and published by both the developer and popagenda, Henry Halfhead is an interesting title in which you will take control of Henry and their very unique ability to turn into everything. This is how Henry has lived their entire life and done their daily chores, and now it is up to you to try experience their life first-hand! This inventive puzzle title doesn't have a release date, but we can't wait to hear more!
Cocoon
Spearheaded by Jeppe Carlsen, the lead gameplay designer at LIMBO and INSIDE, Geometric Interactive and Annapurna Interactive are proud to present Cocoon! With a different art direction, this inventive title has you exploring worlds within worlds as you delve deeper and further away, being able to carry the ones you explore and using them as gameplay elements! It's difficult to explain, so we sincerely advise checking it out! It releases later this year in PC, PlayStation, Xbox, and the Nintendo Switch!
Été
Bring back colour to the world with Été, a beautiful title that mixes exploration, creativity, and a narrative to unfold! Take control of a painter who travels abroad to Montreal and use the power of bringing colour to the world and unfold a fully voice-acted narrative! Take your time and relish, as Impossible's Été is a world begging to be enjoyed!
Summerhill
From the development team behind the Alto's Adventure series comes the brand-new Summerhill! This beautiful experience will have you taking control of a young shepherd and their dog as you embark on a quest into unknown territory to find your lost flock and discover secrets from long-forgotten pasts!
Eternights
Hack and slash meets anime dating sim in Eternights, a title developed and published by Studio Sai! Make the best you can of this post-apocalptic world as you go on dates, find love, all the while defeating the infected monstrosities that used to be humans. The clock is ticking, and it is your job to make the best of your time; will you strengthen your bonds with your loved ones to garner new skills or brave the wasteland in search for supplies? You better choose carefully!
Retro Gadgets
Retro Gadgets is an interesting title in which you can build various gadgets to try out and play with! Following a similar theme to Zachtronics' ' Shenzhen I/O, you can learn a lot about hardware building as well!
Mars First Logistics
It's time to deliver! Mars First Logistics is a unique title developed by Shape Shop and published by the developer alongside Outersloth. In it, you will use inventive rovers created by you to transport items across Mars to earn money, unlock more gadgets, and deliver more items — an infinitely satisfying loop! Explore experiment, and learn from each of your inventions to get better as you drive them and complete deliveries! It'll be entering Steam Early Access on the 22nd of June 2023!
Saltsea Chronicles
Your captain has been kidnapped, and it is up to you to recover him! This story-driven adventure explores a flooded world in which you will make strange alliances both above the water and below. Make friends with magical creatures, try your hand at the card game Spoils, and sail the Saltsea in Saltsea Chronicles! Developed and published by the award-winning indie studio Die Gut Fabrik — the team behind Mutazione and Sportsfriends — it is set to release in 2023 for PC, PlayStation, and the Nintendo Switch!
There you have it! Every item announced at the Day of the Dev event! Stay tuned for more of our overviews here in Fanatical or check out others we have already written in our blog area! See you tomorrow for more events and more announcements!
---
---
Share this post