Dead Island 2 Hands-On Impressions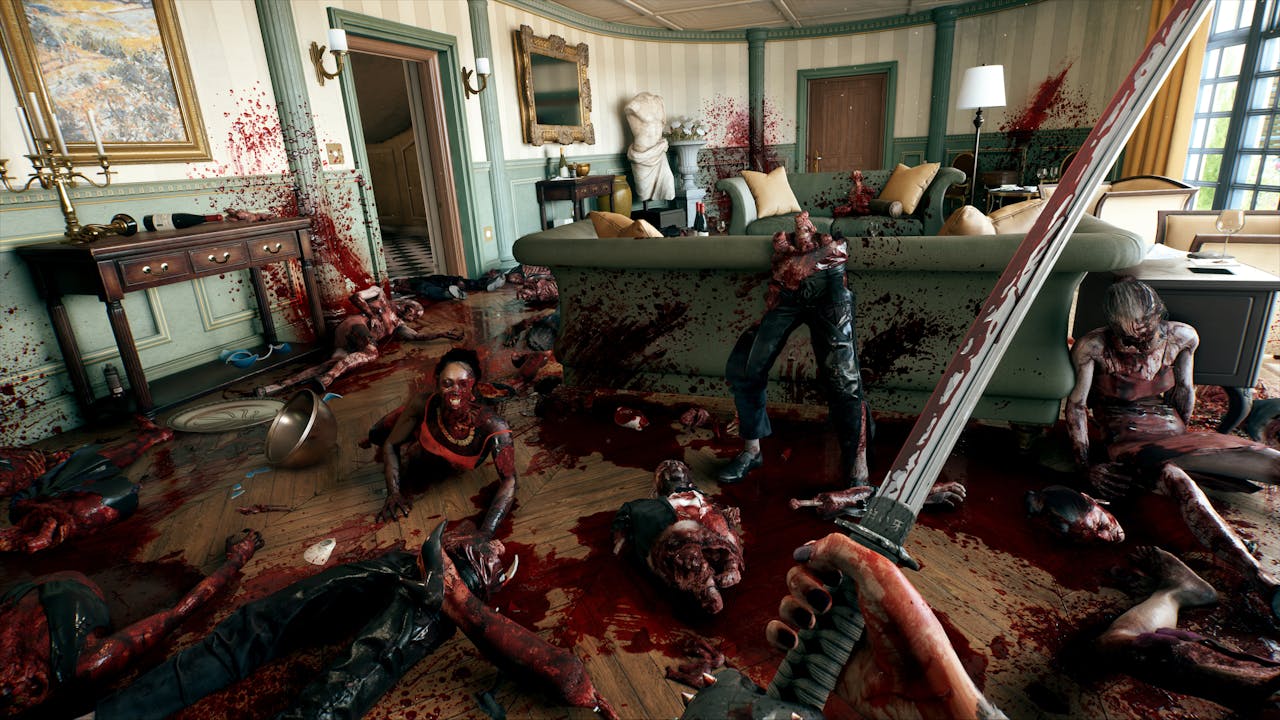 Dead Island 2 is stylish, vibrant and flooded with zombie infection. Explore iconic, gore-drenched Los Angeles. Meet larger-than-life characters. Slay countless foes in...
Have you ever been to L.A.? I sure haven't, but if it's anything like the blood soaked streets depicted in Dead Island 2 I'll count myself lucky. That's not to say the game itself is bad, quite the contrary in fact.
Dead Island 2 drops the player into a full-on zombie infected version of Los Angeles (nicknamed HELL-A). After your evacuation plane is brought down, the player is given the choice between six protagonists: Amy, Dani, Ryan, Bruno, Carla, and Jacob. All of them are voiced very well, with their own fun personalities, base stats, and bonuses that set them apart. Whoever you chose will be your character for the rest of the playthrough (I don't think you are doing them much of a favour). For my hands-on with the game I decided to play as Jacob. I quickly came to love this guy's witty jokes and relaxed attitude regarding the situation.
The gameplay in Dead Island 2 is really only limited by your imagination. What I mean by this is you can approach combat in various fun ways — or you can just wack things with your weapon over and over again; bare in mind your weapons can break! I took the former method during my playthrough. There was an instance when I saw several zombies up a street. Being the brilliant tactician I think I am in my dreams, I looked around and spotted a red canister filled with oil. I emptied the canister completely, creating a large spill on the road, then I ran towards the zombies to get their attention and ran back to the pool of oil. Once they got close enough I took out my electrified dagger and struck at the black puddle I had created. The result was a wall of flaming zombies that quickly crumpled over. This was far more satisfying than trying to kill them one by one.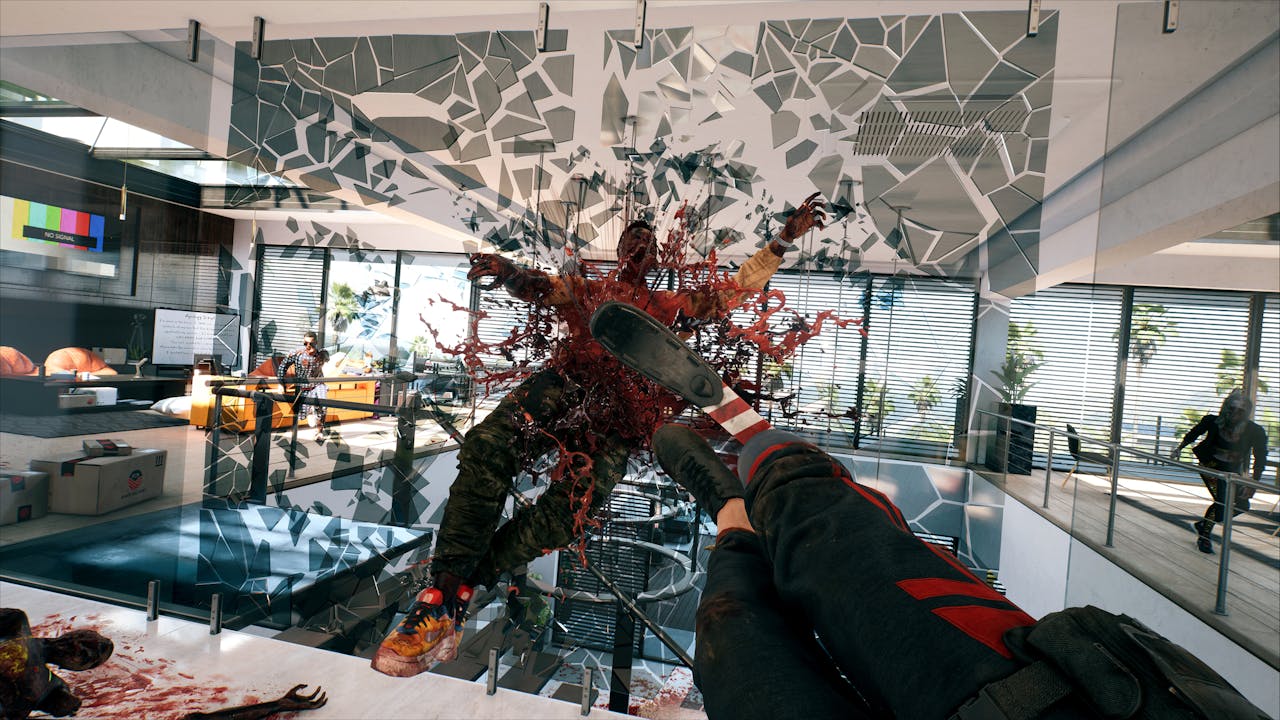 However, if you are in a situation of getting up close and personal with the charming residents of HELL-A (it will happen a lot), rest assured you won't be seeing the same zombie constantly. The developers have clearly put a lot of time into not just the many zombie variants, but also making it so there is a large pool of zombie appearance diversity. Yes you will see the same zombie appearance more than once, but it is spread out quite nicely, I was never fighting two identical zombies at the same time.
Recently, the industry has been plagued by a series of high profile games being released as terrible PC ports. For this reason I was relieved when I booted up Dead Island 2 and found it to run smoothly without issue. Sure there were one or two little tweaks I needed to do with my Nvidia settings, but overall everything worked right out of the gate. The game is using the Unreal Engine 4 and as a result not only looks amazing, but is highly detailed — lack of player reflections notwithstanding that is.
While I was initially on the fence about this game — due to the franchise's past troubles and the long wait for this sequel — I can now say that Dead Island 2 has been made with a great deal of care, and has proven it deserves its place in my game library. This first-person action-RPG is one to be excited about.
Dead Island 2 is stylish, vibrant and flooded with zombie infection. Explore iconic, gore-drenched Los Angeles. Meet larger-than-life characters. Slay countless foes in...
Developer Dambuster Studios and publisher Deep Silver will be releasing the much anticipated Dead Island 2 on the 21st of April 2023.
---
---
Share this post