The Fanatical
Blog
Latest AAA, Indie & Game Bundles
Receive Games Instantly
Save Money
100% Authentic Keys
Death Stranding is coming to PC - 505 Games will publish it
By Sam Jones - 28th Oct 2019News
Hideo Kojima's highly-anticipated game is not just coming to PlayStation 4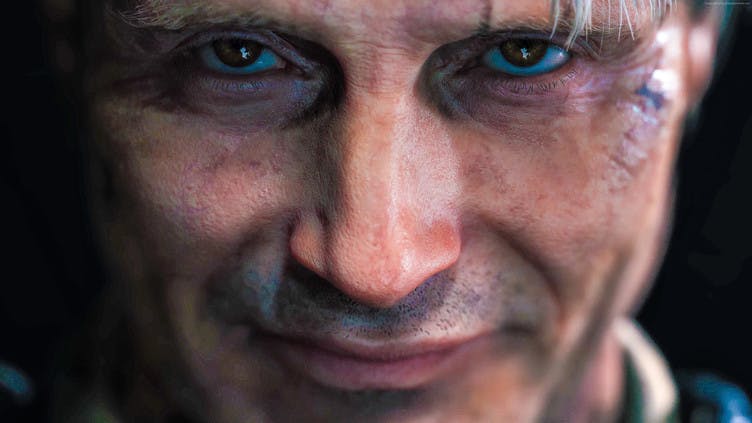 While PS4 gamers wait in anticipation for news (mainly review scores) on open-world action title Death Stranding, PC players have been given some surprising news that they too will be able to play it on their preferred platform.
Developer maestro Hideo Kojima, founder of Kojima Productions, has not given too much information away about what's in store for players, but his dev team has now officially confirmed that the game will launch on PC in 'Summer 2020' - with the PS4 version launching next week on November 8th, 2019.
Sony will oversee the PlayStation launch, but the PC version will be dealt with by 505 Games.
The announcement was made today (October 28th) via Kojima Productions' social media accounts, thanking all of their fans who have been following the game's development with great interest. The embargo for reviews doesn't lift until November 1st, but one person (I don't think that he gets what an embargo is) has given his early thoughts on the game.
"Tomorrow is in my hands, and it is breathtaking, easily one of the most unique and stunning experiences I've had in all my years of gaming" says Peter Tieryas, author of Mecha Samurai Empire & Cyber Shogun Revolution. "More thoughts on Death Stranding to come after the November 1st embargo."
In a press release direct from 505 Games - the publisher behind the likes of Bloodstained: Ritual of the Night, Indivisible and Horace - co-founder and CEO Raffi Galante said "We are extremely excited and honored to be working with the supremely talented team at Kojima Productions and to bring Death Stranding to PC gamers around the world.
"Death Stranding will take gamers through a completely original experience that will delight PC gamers everywhere."
What is Death Stranding about - what can gamers expect?
If the various videos and screenshots of The Walking Dead star Norman Reedus carrying a baby in a water box on his chest and peeing in a field haven't explained things, let's recap.
Death Stranding sees you take control of protagonist Sam Porter Bridges (Reedus) who is tasked with reconnecting isolated cities and a fragmented society. The game is primarily a single-player action experience, however, it has been confirmed that there will be multiplayer elements included.
When you die, Sam is transported to an 'upside-down world' that is submerged in water. Kojima hinted that players' actions while in this alternate world will affect the living world. For example, if you cause any damage in the upside-down-world, you're bound to see some form of knock on effect when you return to the living world.
You'll be able to use a range of tools such as hooks, ropes and ladders to traverse across the gameworld, and we have seen brief combat scenes including melee combat and weaponry in a warped-like World War bunker, where Sam appears to be fighting undead/supernatural soldiers. The main antagonist is Mads Mikkelsen (Casino Royale & Hannibal) and other actors joining the game include Troy Baker (The Last of Us), Lindsay Wagner (The Six Million Dollar Man); and Lea Seydoux (The Beautiful Person).
Director Guillermo del Toro (Pan's Labyrinth, Pacific Rim, The Shape of Water) will also feature in the game, along with director Nicolas Winding Refn (Only God Forgives, Drive).
In a post on the PlayStation Blog, Kojima says that Death Stranding is a "completely new type of action game".
"It is created so that all elements, including the story and gameplay, are bound together by the theme of the 'Strand' or connection," he says. "As Sam Porter Bridges, you will attempt to bridge the divides in society, and in doing create new bonds or 'Strands' with other players around the globe. Through your experience playing the game, I hope you'll come to understand the true importance of forging connections with others."
Kojima's style and approach to games has been somewhat peculiar to most, even from his days under Konami with the Metal Gear series, and we expect nothing less from this baby-carrying, openly peeing action title that has everyone pumped - so much so that it was nominated for 'Most Wanted Game' at the 2017 Golden Joystick Awards.
The reviews will tell us more later this week, and we suspect that it will most likely be the 'Red Dead Redemption 2 of 2019' in terms of success.
---
Share this post
Enter a dark fantasy world and become a masterful assassin with your Styx: Master of Shadows Steam PC key. Build up your skills via six unique skill trees in order to sneak, steal and take down...
Enter a dark fantasy world and become a masterful assassin with your Styx: Master of Shadows Steam PC key. Build up your skills via six...
Enter a dark fantasy world and become a masterful assassin with your Styx:...
Ends in
36

:

57

:

25
or until sold out
Subscribe to our Email Newsletter to get Fanatical promotions direct to your inbox.
You can unsubscribe via the newsletter at any time. By subscribing to our newsletter you agree to our Privacy Policy.