Makin' my way downtown, Walkin' fast, BTs pass and I'm homebound...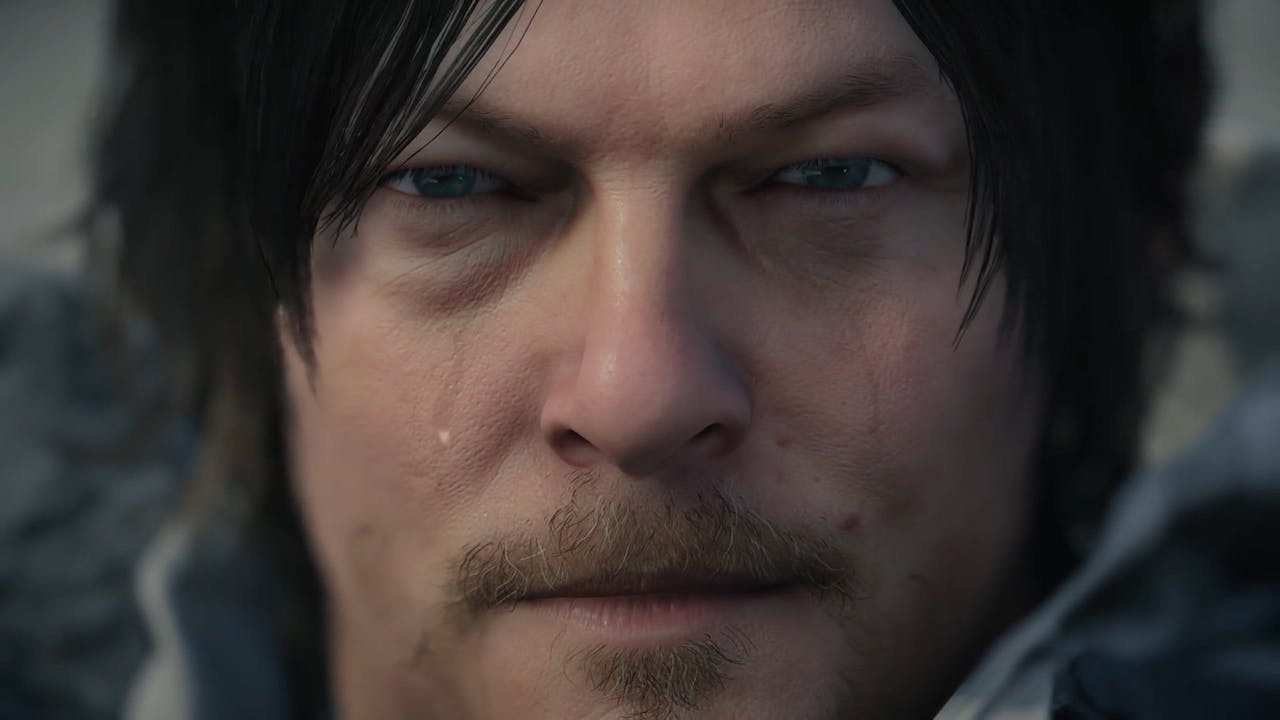 Over the crest of a muddy hillock towers a concrete shape made of rounded edges and sharp angles in Death Stranding.
A cavernous entryway opens in the front with holograms shimmering at the stairs welcoming weary travelers. This base of operations is a futuristic slice of Kojima in a world of nature.
It's a stark contrast to the banks of rivers and gravel paths. Population is dotted sporadically throughout the world of Death Stranding, a broken version of America where death brings about cataclysmic explosions which scar the terrain.
As Sam Porter Bridges moves through what's left clinging on from civilization, we see brutalist structures bombed out, adjoining snaking motorways which spill over to craggy craters filling with rainfall. It's an apocalyptic America, but not the traditional sense.
So many games, where destruction is key to the plot, use empty cities and infested backwater towns as their scenery. Kojima Productions chose the sparsity of country escapes, where families once hiked. Or perhaps nature took over the once bustling suburban areas, breaking down structures and laying down new green foundations.
Now there is no structure, as the world rebuilds itself. The only roads left are fractured and rely on the player base to band together in an effort to rebuild.
Instead, what links each of these areas are the porters who deliver precious cargo. Through the eyes of Sam, we move with him through urban wastes pock-marked with blast holes, wrenched up lampposts and blown out wrecks of cars.
Picking out new routes where there was once a city approved footpath, we tread gently and in fear from what hides behind the rubble. Stumbling in any cardinal direction leads onto a new area, perhaps one which seems coastal.
Now, the lampposts are left behind and traded for towering basalt columns and salt sprayed rocks, often slippery underfoot. Or a landscape which seems alien; made up of spiky rocks and mounds of churned up bedrock. It's otherworldly.
Each of these separate biomes is seen through a standard playthrough of the game and whether you're plodding along on foot or ripping up the grass on a bike, the environment never fails to leave an impact. Using subtlety in design, it's left to the player to piece together the world they now inhabit.
Like any good piece of visual design, it's up to the viewer to fill in the gaps. While Kojima and company go a distance to explain what has happened to the world, the intricate details are left out.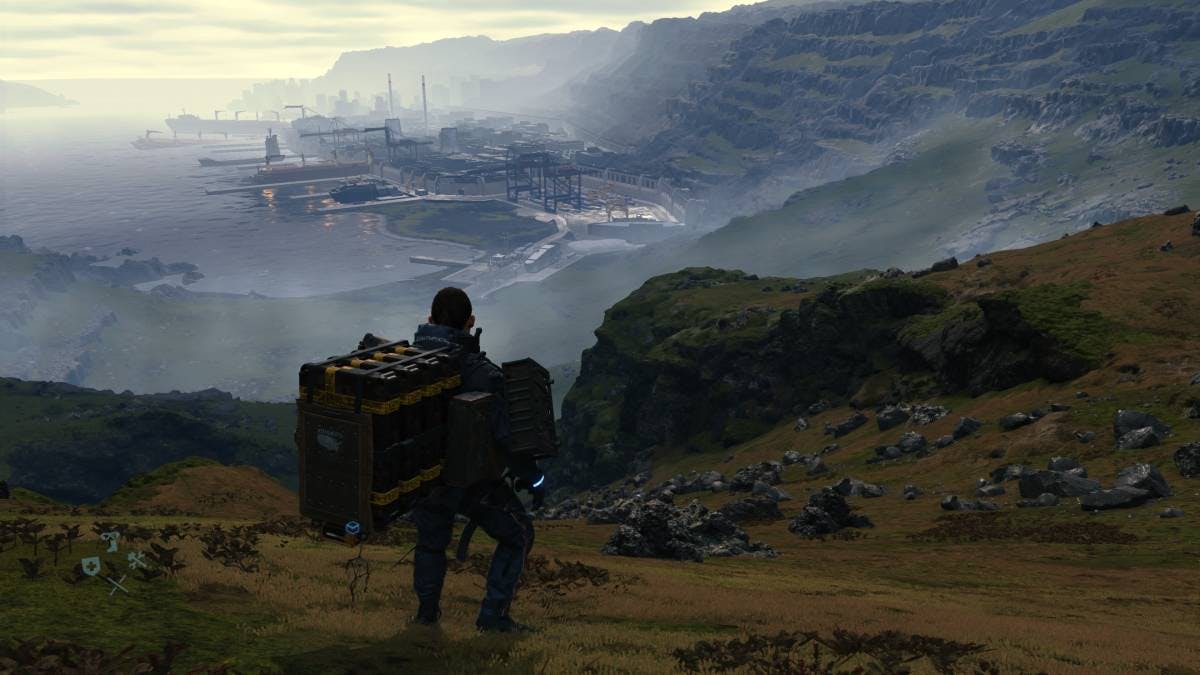 Despite his history, we don't see long cutscenes of houses being abandoned or stadiums laying empty until they begin to break down. We're given a skeleton and through playing and imagining, we fill out the musculature.
It's when the game arcs out into the final third, our hero Sam ventures further north. Past lush greenery teeming with enemy soldiers and into the frozen wastes.
Grass gives way to rock again, this is covered eventually and snow crunches underfoot. It seems a lifetime ago that we were guiding Sam through man-made areas, but in reality, it takes around forty minutes to walk here.
America shrunk down and condensed the only way video games can. These mountainous new areas are harder to traverse, the snow takes time to break through, but it's rewarding as you finally reach your destination.
But then, the whole map feels rewarding in a morbid way. Each border into a new area feels like an accomplishment because not only did we survive, but we explored.
Grab your officially licensed Death Stranding Steam PC key from Fanatical right now ahead of launch on July 14th, 2020.
---
---
Share this post