Using the game as a tool for anxious minds and escaping in the world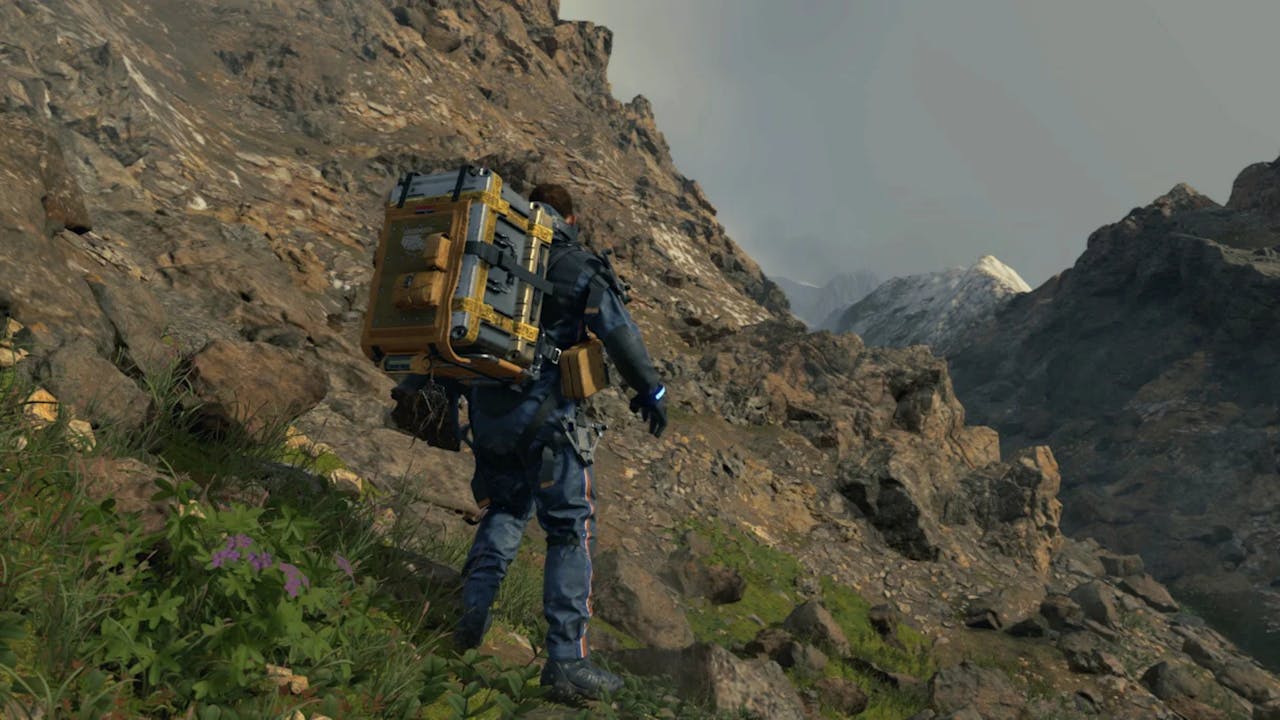 It's such a simple thing to do; putting one foot in front of the other and walking to the beat of your own rhythm - it enables us to get lost in our own thoughts, but it's something we take for granted.
Death Stranding goes out of its way - quite literally - to enforce players to simply walk. There isn't always an important mission - oftentimes our hero, Sam Porter Bridges, needs to deliver spare parts to an engineer or food supplies to troops.
Achieving this asks those in control to brace themselves and take steady steps forward; leaning into inclines, taking shelter from damaging rain under overhanging rocks. The world of Death Stranding envelopes the delivery people using the PS4, and soon-to-be PC GPUs, to power a detailed and wondrous world.
Streams trickle, rain patters against the ground releasing scents locked away to us but easily imagined. Between fights, Death Stranding allows for tension to slip away as cameras pull back to capture the landscape while a peaceful melody begins to play out. In the distance the destination is highlighted, but it doesn't matter if a detour steals us away or we take a break from walking to deliver metals to help build a community bridge.
It always comes back to the walking.
Sure, Death Stranding offers bikes and trucks, but they feel out of place in this world. Relying on exerting Sam, pushing him off the beaten path is rewarding, through small sightings of rocky crags and valleys carved into the harsh facade of this haunted world which would otherwise whip past the windows of a vehicle.
This can calm an anxious mind. Hours can be lost to Death Stranding's seemingly endless landscapes. It's a tactile action for the player, where holding L2 & R2 (PS4) causes Sam to grip the straps of his backpack, shouldering the burden more comfortably. If ever there was a good simile for taking control of life's worries, this is it.
Sometimes those worries slip from Sam's grip and fall to the floor, but they can be carried by others on their own journey. We can lose our cares as we walk. When we are forced to stay indoors, our escape is at the end of our fingertips.
The world here churns and spins, letting us tread a path of our choosing, escaping into something verdant and green when the four walls of our homes feel constrictive. To steal the name of our hero; Death Stranding builds a bridge for those inside, bring the outside to our screens.
It may be simulated and constructed from vectors and pixels, but it still soothes like the feel of grass between your toes. As long as you keep putting one foot in front of the other, you may reach that distant destination, or you may just find a small slice of nature in which to while away the time.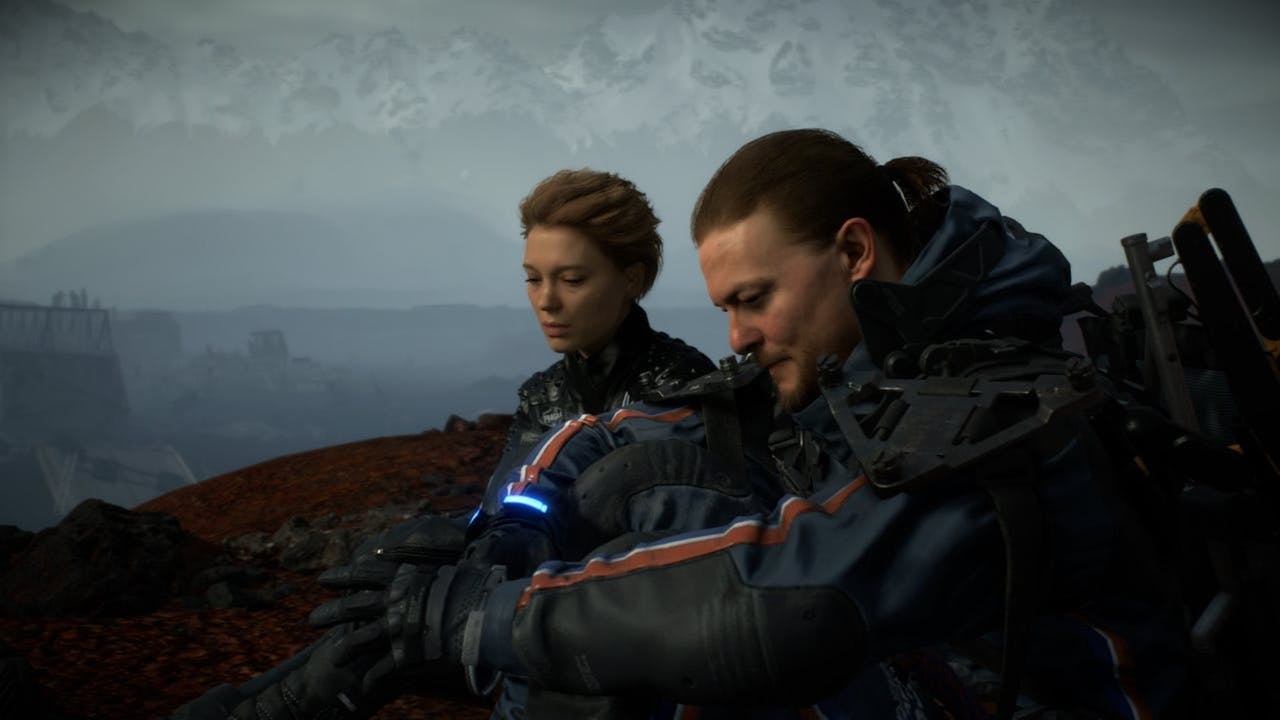 What Hideo Kojima and his production company created is a place for us to take a step away. There's a story playing along in the background, but if you feel the need, you can shelve that and come back to it when you feel able.
For now, the rolling hills and skittering gravel under the sole of your boots might just be enough to ease the mental aches and open your mind to the rhythm of this new world.
Gear up for the debut project from Kojima Productions and legendary game creator Hideo Kojima on PC - published by 505 Games - with your Death Stranding Steam PC key now.
---
---
Share this post