All of the awesome content in this edition of the 60s-style, first-person shooter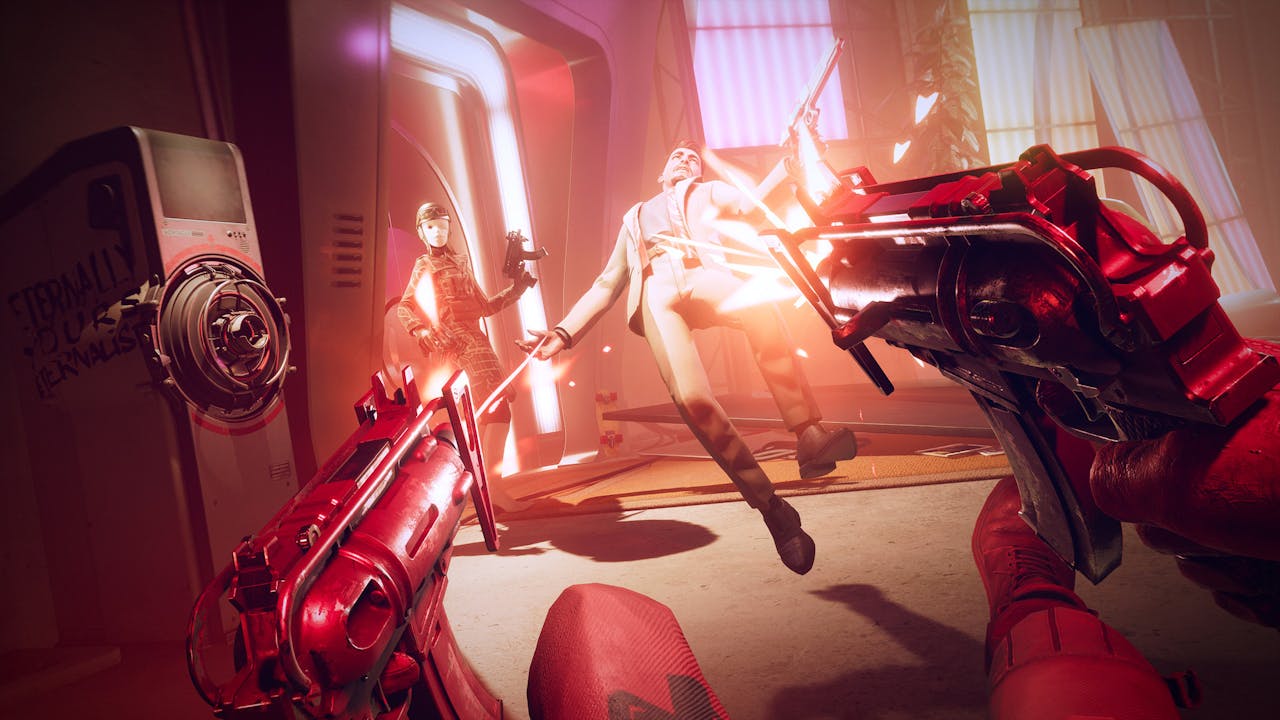 It's 'time' to experience the explosive next-gen, first-person shooter action with your DEATHLOOP - Deluxe Edition Steam PC key. Includes bonus in-game content!
Arkane has finally graced us with another modern classic in DEATHLOOP - a first-person shooter with strong elements of timeloops and quirky characters.
The dev's innovative take on the rogue-like genre (sort of?) is receiving rave reviews across the board, so naturally you're going to want everything the game has to offer and that's where we come in. Here's everything included in the deluxe edition of DEATHLOOP.
The DEATHLOOP base game (obviously)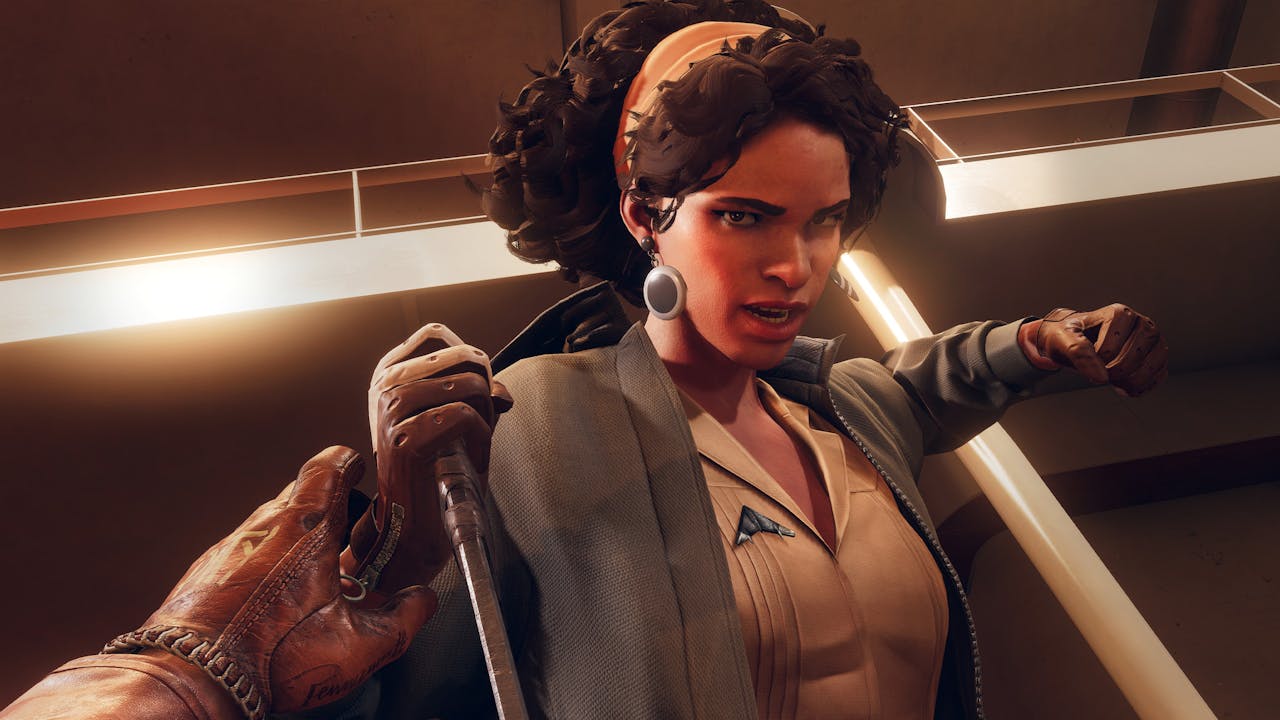 Arkane and Bethesda's time-bending, first-person shooter is the main attraction. In DEATHLOOP, you play as Colt Vahn, an assassin stuck in a time loop on the island of Blackreef, reliving the same day over and over again.
To break the loop, you must use your investigative skills to track, hunt down and kill the eight Visionaries responsible before midnight. Leaving just a single Visionary standing will reset the loop and undo all your hard work. Sound simple? Not when you're being hunted by rival assassin, Juliana Blake!
She'll do whatever it takes to stop Colt in his tracks to protect the loop by invading your game and chasing you down like a dog. Using a variety of weapons, magical abilities, and your wits, you must break the loop.
Use stealth to your advantage or go in guns blazing. The choice is yours.
Unique weapons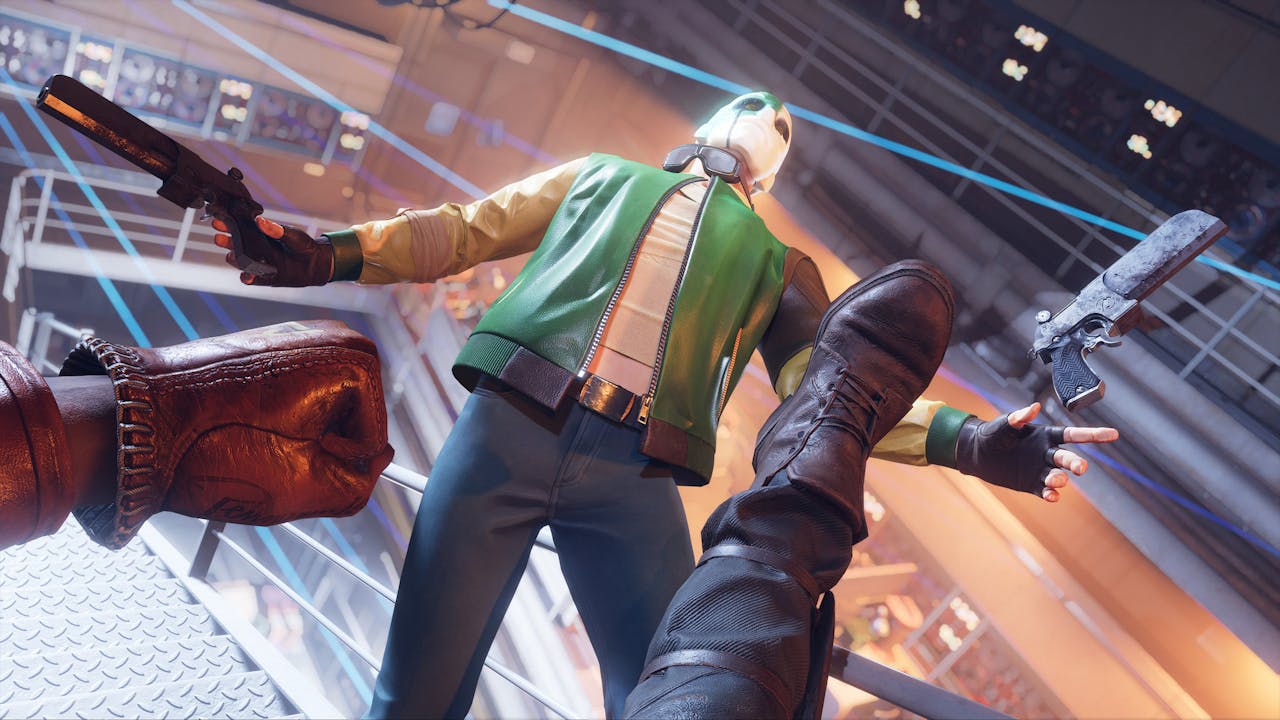 Eat The Rich 'Tribunal' - A silenced pistol for those who wish to take a quieter approach to their game. Packing a punch while keeping you a ghost is a must-have for all players.
.44 Karat Fourpounder - and for those of you who simply do not care about stealth (more power to you!) then THIS weapon is perfect for you. A devastating magnum capable of tearing through even the toughest of enemies will surely quench your thirst for blood.
Unique skins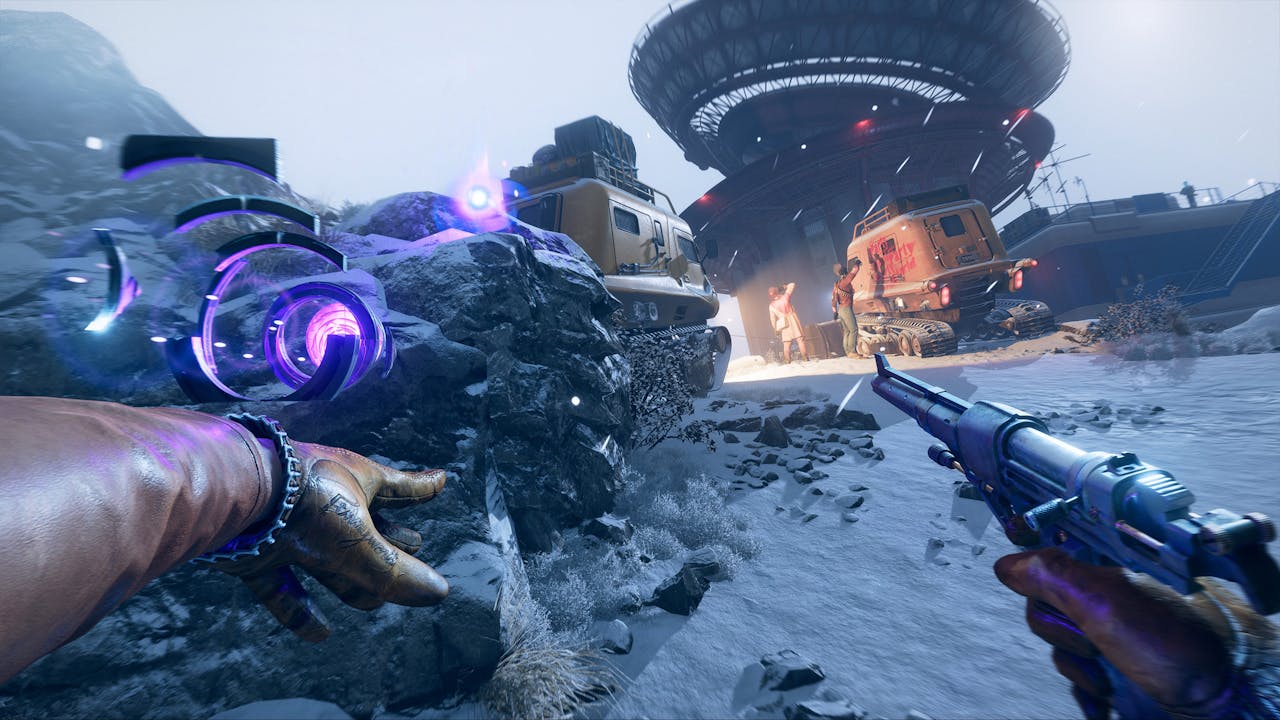 'Party Crasher' Colt skin - Sporting a classic, jazz-inspired tuxedo, Colt can at least live through his nightmare in style, bowtie and all.
'Sharpshooter' Julianna skin - A similar look to Colt but Julianna is no stranger to class. Equip this outfit to ruin Colt's day and look damn good doing it too!
Original soundtrack selections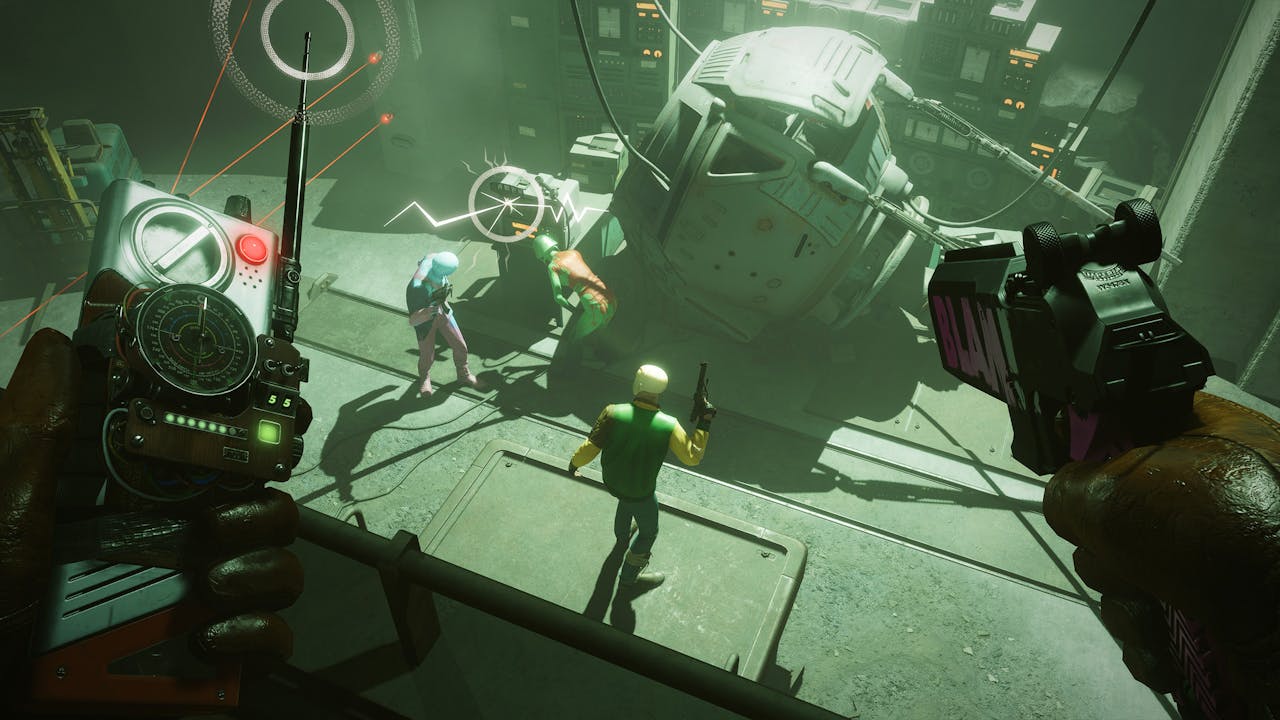 Inspired by 60s aesthetic of DEATHLOOP, you get access to these 12 selections from the original soundtrack:
- Blackreef.
- Updaam.
- Karl's Bay.
- Frank Spicer.
- The Complex.
- Deja-Vu.
- The Revenant.
- Aleksis Dorsey.
- Sun Goes Down.
- You Have No Class.
- Fristad Rock.
- Eternal Deathwish.
Two Trinkets (equippable buffs)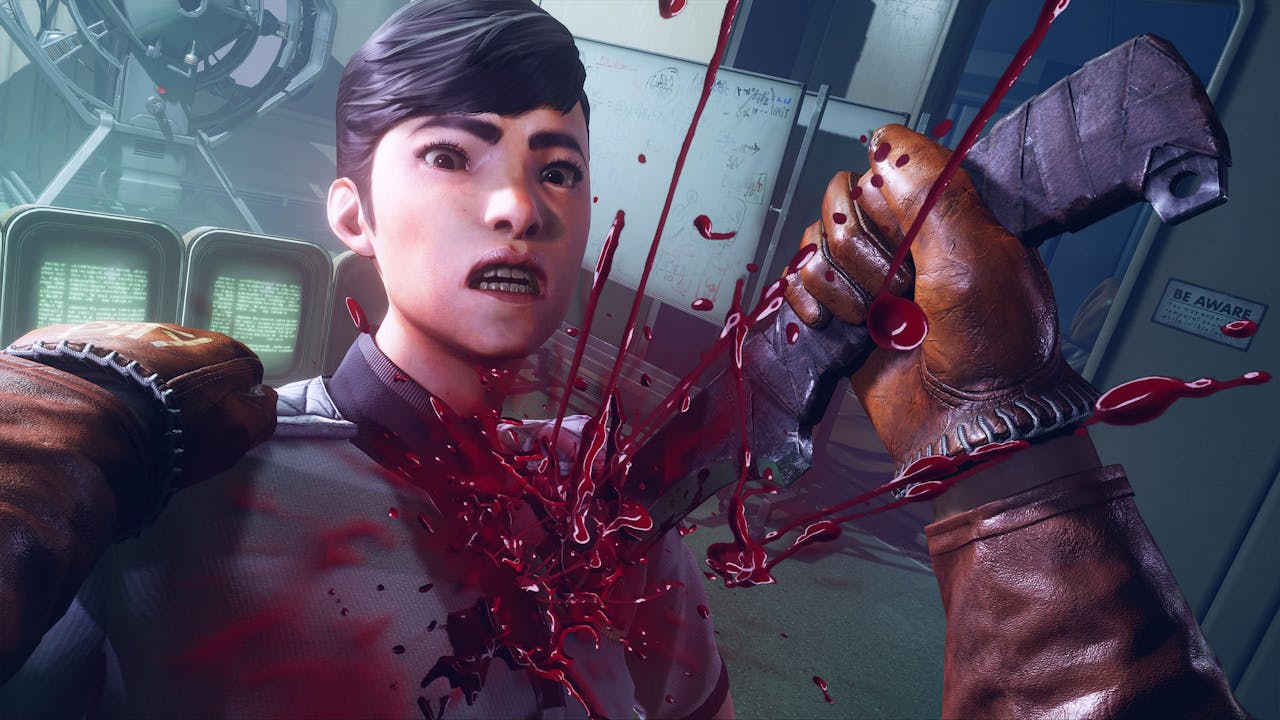 As with most games, DEATHLOOP features upgrade items to help you on your mission. These items come in the form of 'trinkets', small buffs that give you enhanced abilities such as double jumping to reach those hard-to-access areas or reduced recoil to make a shot easier to pull off.
And that's everything you get in the deluxe edition, now get out there and break that loop!
---
---
Share this post