DEATHLOOP - Meet the characters confirmed so far
By Sam Jones
- 17th Aug 2021
Games
The crazy cats and kittens trying to defend or end the time loop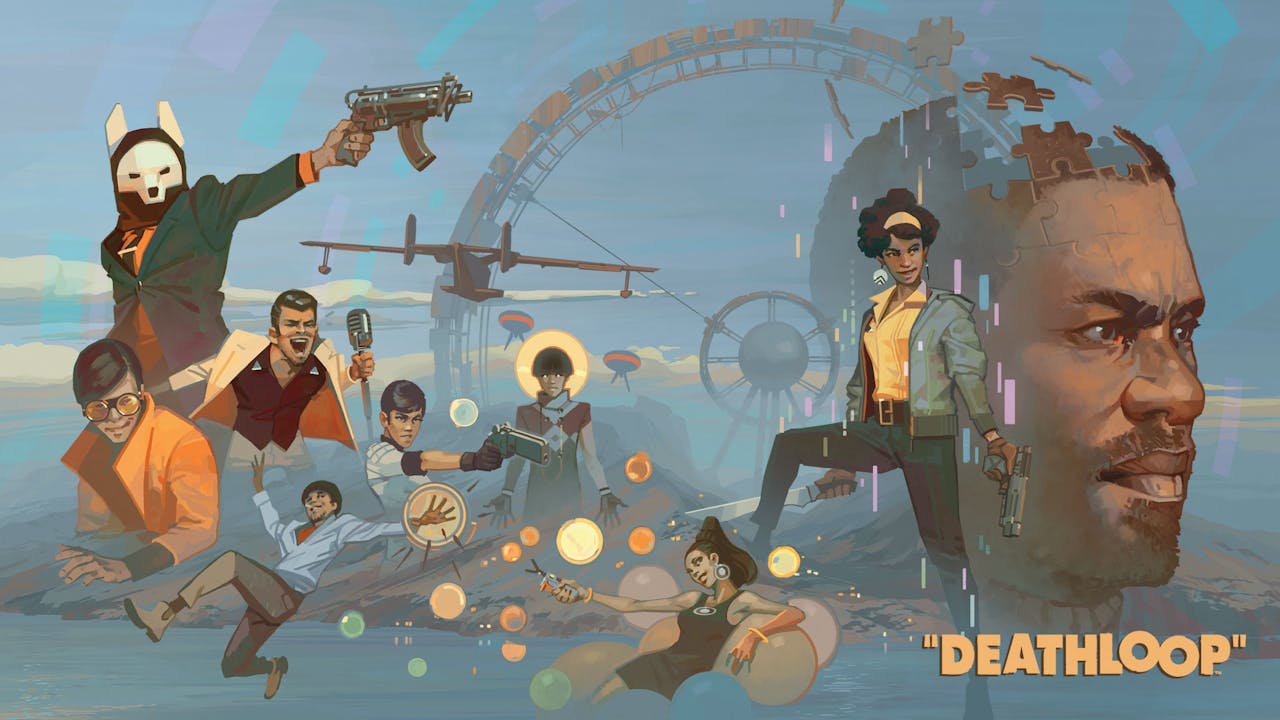 It's 'time' to experience the explosive next-gen, first-person shooter action with your DEATHLOOP Steam PC key.
Waking up on an island sounds like a dream getaway for most people, but imagine reliving the same brutal day, every day, and you'll have an inkling of what Colt Vahn is up against in DEATHLOOP.
The next-gen FPS from Bethesda and Arkane Lyon - the creative, award-winning team behind the Dishonored series - invites you to attend one heck of a wild ride on the island of Blackreef, where two rivals assassins muster their strength, skills and tactical prowess to stop each other from completing their mission - to end the dreaded time loop, or protect it.
You'll be tasked with trying to find and kill members of a dangerous faction known as the 'Visionaries' - all of which must be defeated in one day to avoid the time loop restarting. Bethesda has released information on some of the characters, some more than others, and we expect to see more nearer the release date on September 14th.
For now, here are the main characters confirmed so far in DEATHLOOP.
Colt Vahn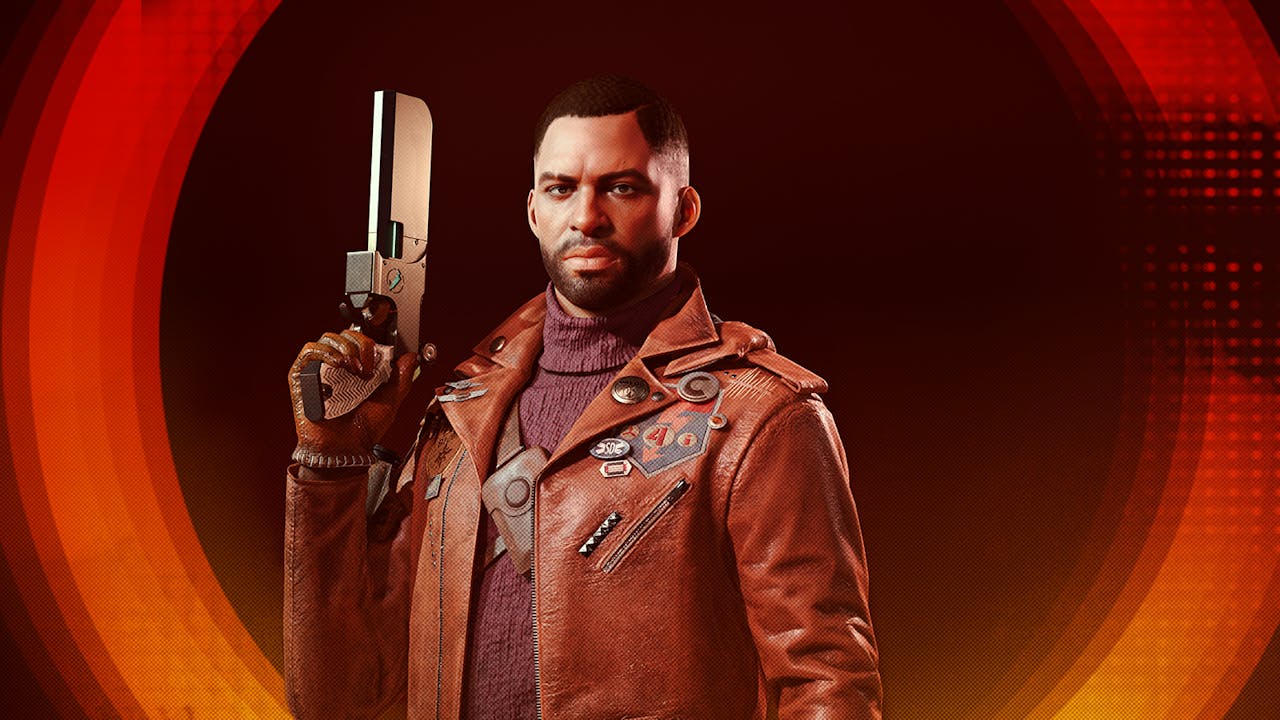 The main man stuck within this ever-repeating world of torture, Colt Vahn is the protagonist in DEATHLOOP. A trained assassin, Colt finds himself trapped within an endless time loop on the island of Blackreef.
His mission: hunt down and kill eight targets before the day ends - but it's not that simple. Each target is scattered across Blackreef, and Colt is going to have to find out the hard way how he can bring them closer together, loop-by-loop.
With each failed attempt, which often means Colt dying, he will replay the same day in Groundhog Day fashion, but his memory is able to store vital information from the previous attempt - allowing him to remember codes for locked doors, figure out enemy positions, and various other traps, gadgets and usual environments for gaining access to buildings or taking out a target.
As well as being handy with a number of weapons, Colt also has the ability to harness multiple abilities from defeating the main targets. Currently, we know of five available abilities (thanks GameGuides) - these are Karnesis, Shift, Aether, Nexus, and Havoc.
Karnesis in a telekinetic perk that allows Colt to grab a target at distance and throw them into walls, obstacles or just off really high ledges - while Shift lets Colt transport to a desired location close by, while also using it as an execution move on unsuspecting enemies.
Reprise is a 'last chance' type ability, which prevents Colt from being 'dead dead' and having to restart the whole cycle. When his health hits zero, this ability kicks in and will allow you to reverse time to a point before the action got too much.
Finding the location where you died previously will also allow you to regain your Residuum, which will prevent Colt from losing his favorite weapons and abilities between loops. Be warned though, this will only activate twice before it's game over.
Aether is an ability that fans of stealth play will most likely enjoy, which turns Colt invisible for a limited period of time. This comes in handy when you want to avoid confrontations or steal vital intelligence without detection.
Nexus can land a devastating blow on multiple enemies, and get you out of trouble pretty quickly. With this, Colt binds multiple enemies within close range of each other, sealing the same fate for all - so if you land a headshot on one, the rest will take the hit too.
Julianna Blake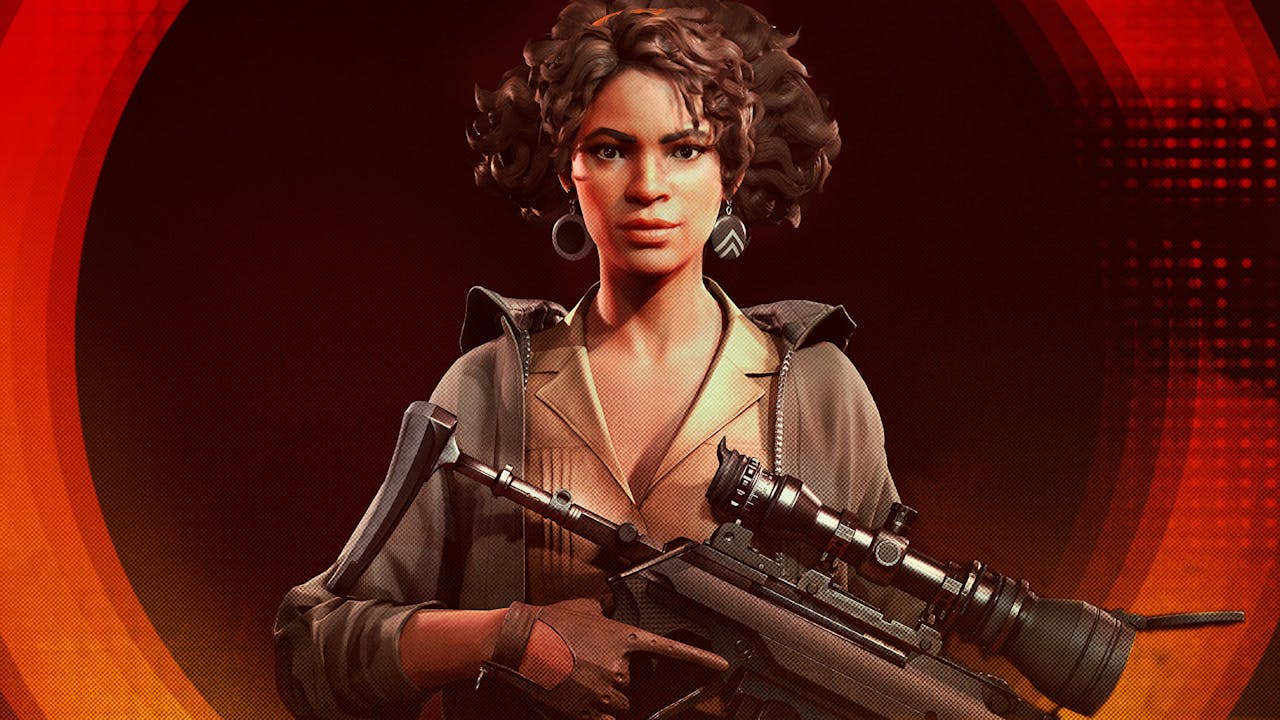 A deadly assassin and a major thorn in Colt's side, Julianna 'Jules' Blake is one of the main antagonists in DEATHLOOP. Armed with a powerful rifle among her arsenal, Jules' mission is to thwart any plans of breaking the time loop cycle - and that means stopping Colt from killing the 'big eight'.
Like Colt, she too can harness abilities to help during combat, though she doesn't possess as many as Colt with just two being confirmed so far. As well as using Karnesis, Jules can use the Masquerade ability, which allows her to swap appearances with any Eternalist or Visionary.
This strategy can lead Colt away from the main target and into traps, so be wary!
Julianna is primarily an AI enemy that can pop up at almost any moment during Colt's mission, but players will also be able to play as her - invading other gamers' playthroughs to kill them before they reach their targets.
Aleksis Dorsey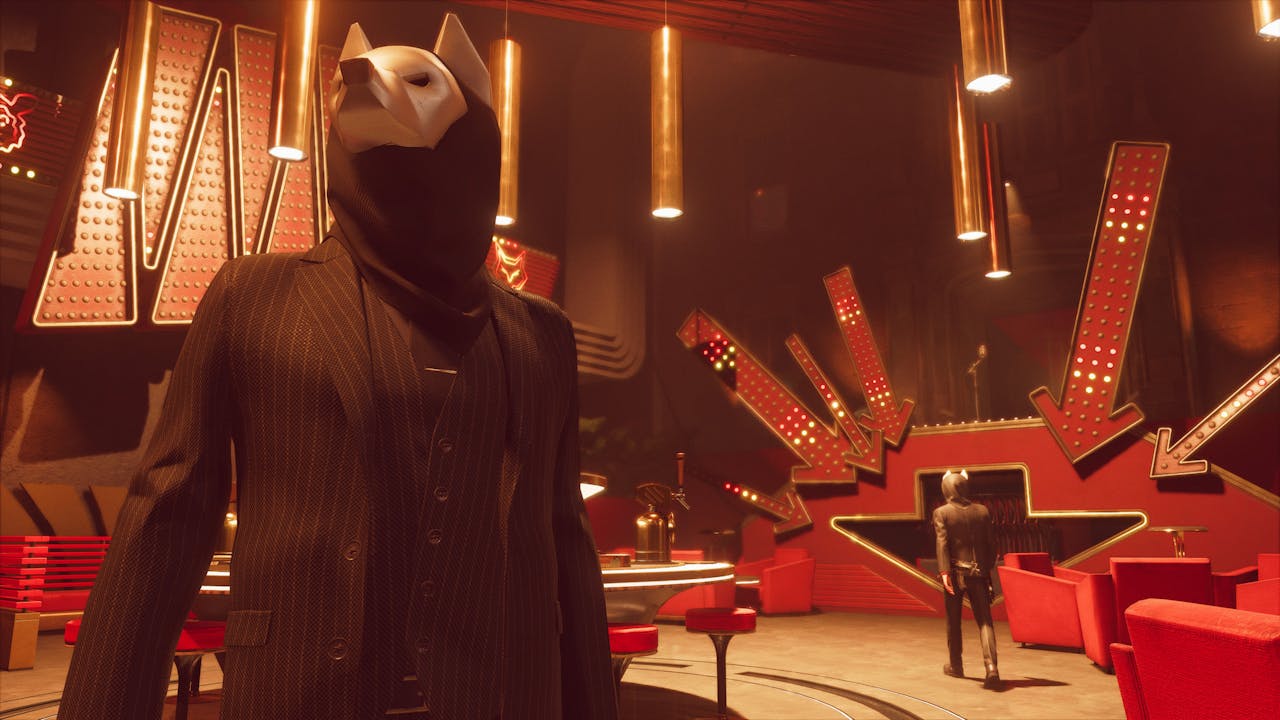 Known as 'The Wolf, Aleksis Dorsey is a member of the Visionaries faction. He resides within his mansion on the island of Blackreef, where he can be found throwing a cannibal masquerade themed soiree.
He invites guests to take center stage at his party and, if they don't impress, are instantly dropped into a meat grinder under the stage - and into the kitchen as part of the menu!
The Wolf harnesses the Karnesis ability, and will throw his own henchmen and guests at Colt when under attack. Taking him out will upgrade Colt's Karnesis power, as well as receiving a nice sum of Residuum.
Egor Serling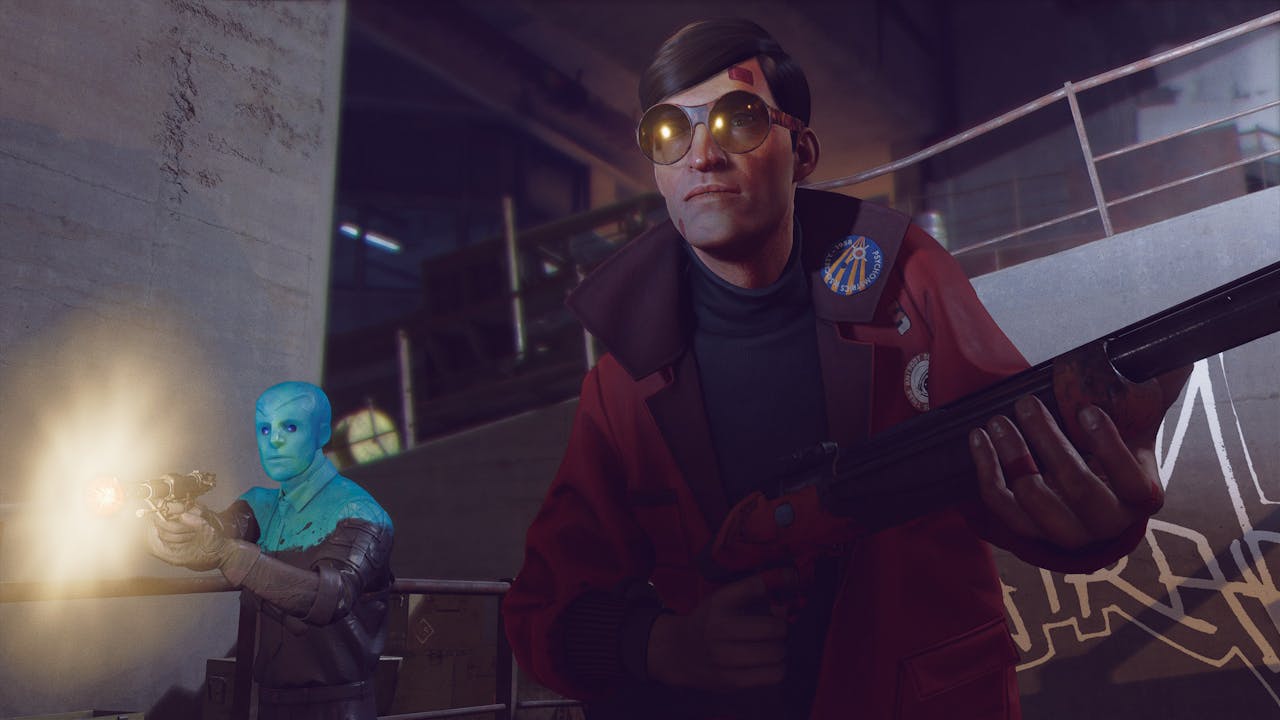 The founding Visionary behind the AEON Program, Egor Serling is described as a dedicated and somewhat obsessive scientist, and is never far away from a scientific breakthrough.
His latest gadget allows him to turn invisible, giving him the chance to reposition away from enemy fire or just out of sight in general. With each time loop reset, he is able to advance his scientific research further, posing new threats for Colt to face.
Egor's main objective is protecting the time loop, so no doubt Colt can find him busy working away within his research lab... or perhaps he can be tempted away, perhaps to someone's swanky mansion party?
Charlie Montague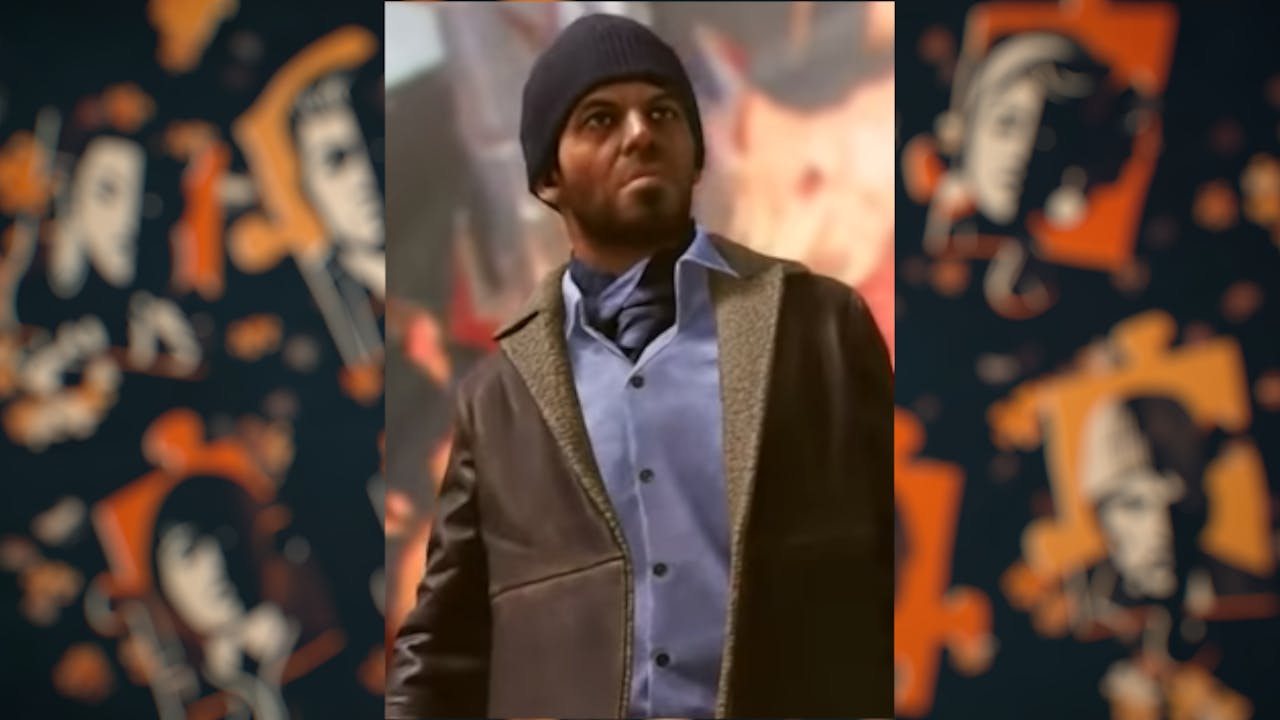 Little is known of Visionary member Charlie Montague so far, but he was described as having a "rough life" during the 'Visionaries Explained' video by developer Arkane Studios. He dons a beanie hat, which is said to hide horrific scars from some rather nasty procedures on his brain.
Could Egor's AEON facility be responsible for this? We shall find out!
*More details to be revealed*
Ramblin' Frank Spicer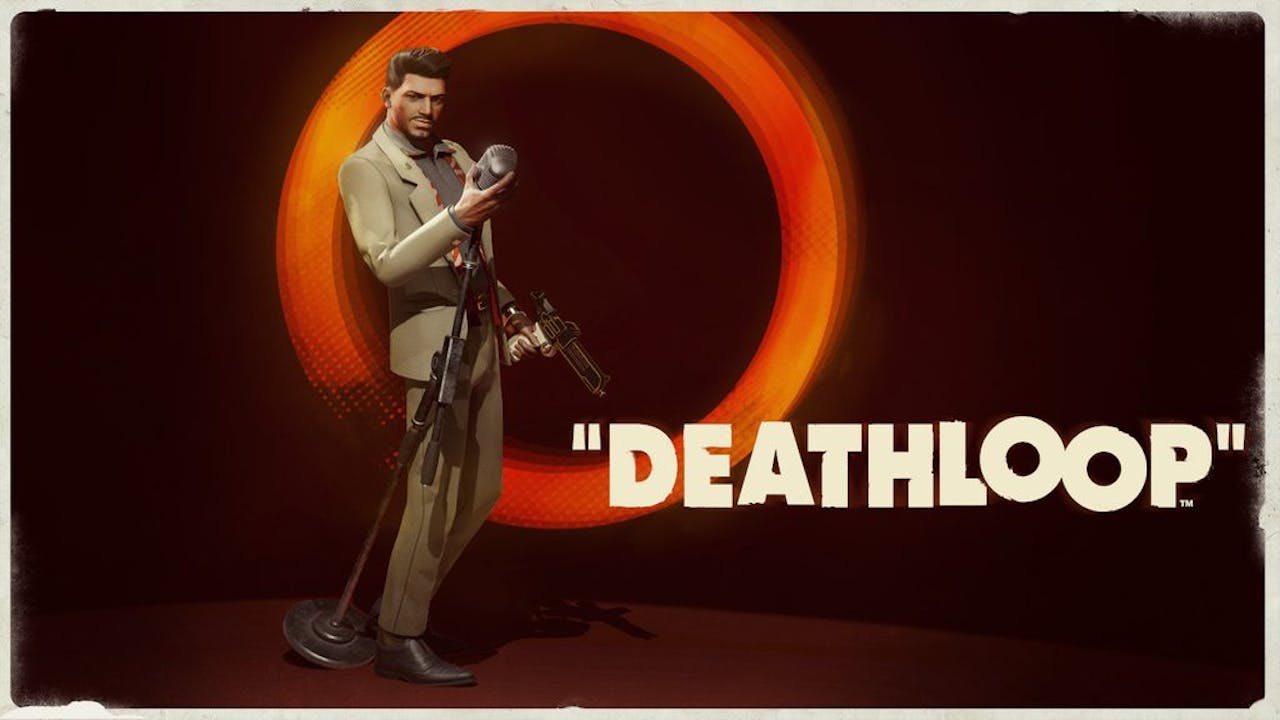 The gambling guy, Ramblin' Frank Spicer is one of the Visionaries and owner of the The Rambling Rock Club casino situated on Blackreef island. An ex-mobster turned wannabe rockstar, he runs a radio show that broadcasts out to fellow dwellers and also heads security on the island.
*More details to be revealed*
Harriet Morse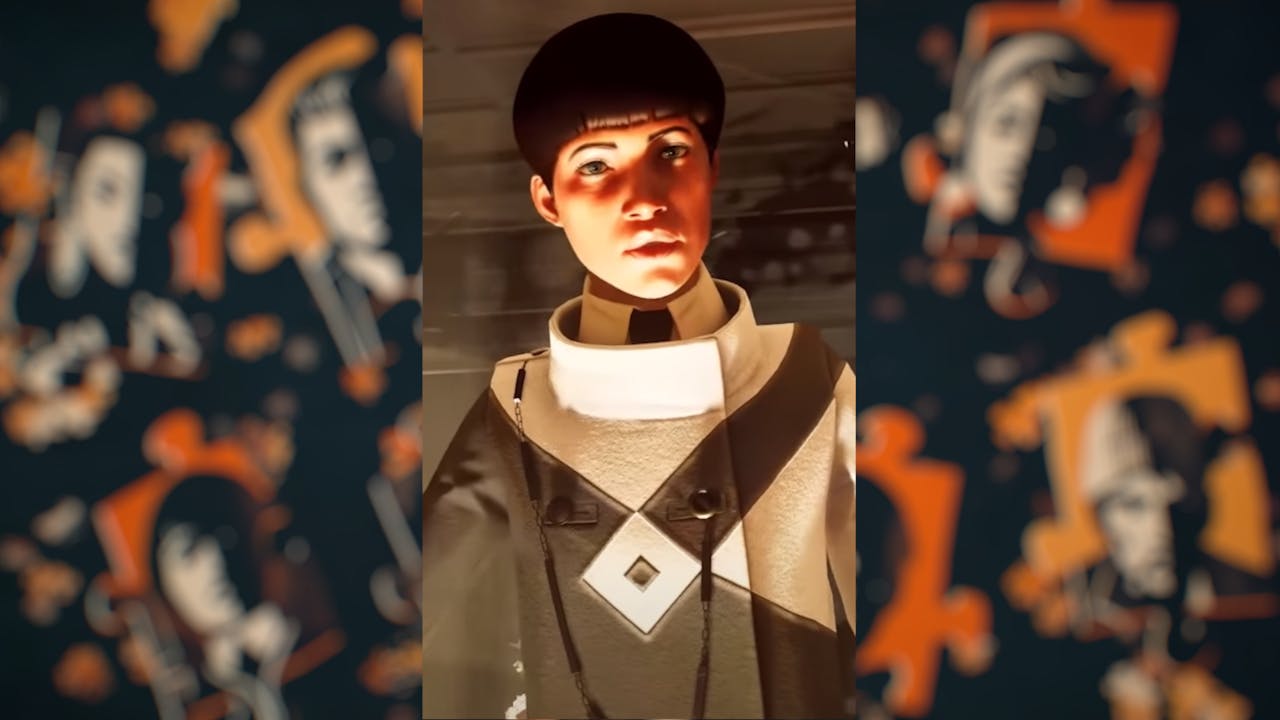 Little is known about Harriet Morse, another member of the Visionaries, but some believe she is also one of the scientific minds behind the AEON Program.
She's also sporting one of the most grooviest 60s hairstyles we've seen, the Beatles would be proud!
*More details to be revealed*
Fia Zborowska
Fia Zborowska is a member of the Visionaries. Very little has been announced on Fia's back story or her part in DEATHLOOP's story, but from the Deja Vu trailer we at least know she likes to boogie.
Early artwork shown by Bethesda shows Fia holding what looks like a remote control, which could be a similar device to Colt's gadget which disrupts security cameras, telephones and gun turrets.
Bethesda recently described her as ""an artist in the most existentially distressing sort of way. Fia's got a real short fuse sitting on a whole lot of anger."
Dr. Wenjie Evans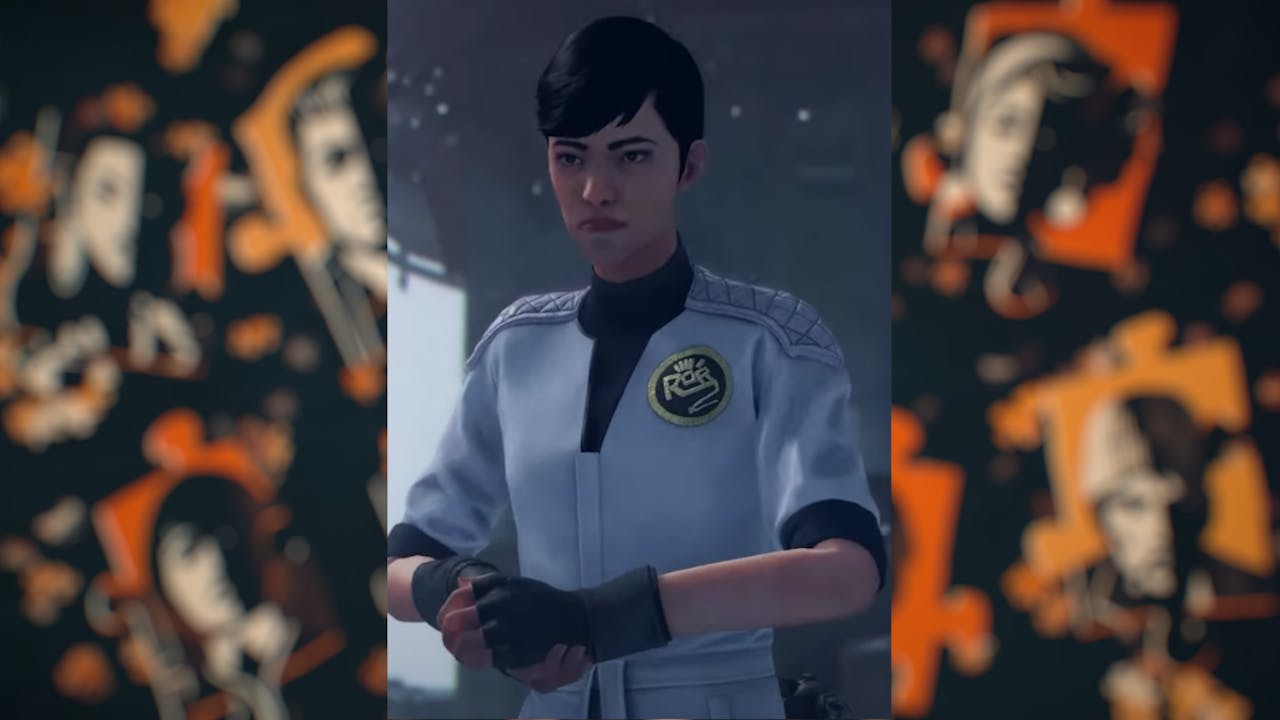 Another mysterious member of the Visionaries, Dr. Wenjie Evans is another antagonist who remains hidden away from prying eyes ahead of DEATHLOOP's launch.
In an interview with GameInformer, lead character artist Jean-Baptiste Ferder said: "She's a pretty special character....she has some power that will make your life really hard".
Eagle-eyed gamers watching the DEATHLOOP explained video also noticed a message on the board next to her picture which said that she "Can be in two (or three) places at once".
Perhaps the good (or bad) doctor's ability allows her to clone herself to create distractions.
*More details to be revealed*
---
Share this post