Destroy All Humans! Remake - What you need to know
The open world action-adventure is re-crash landing on Earth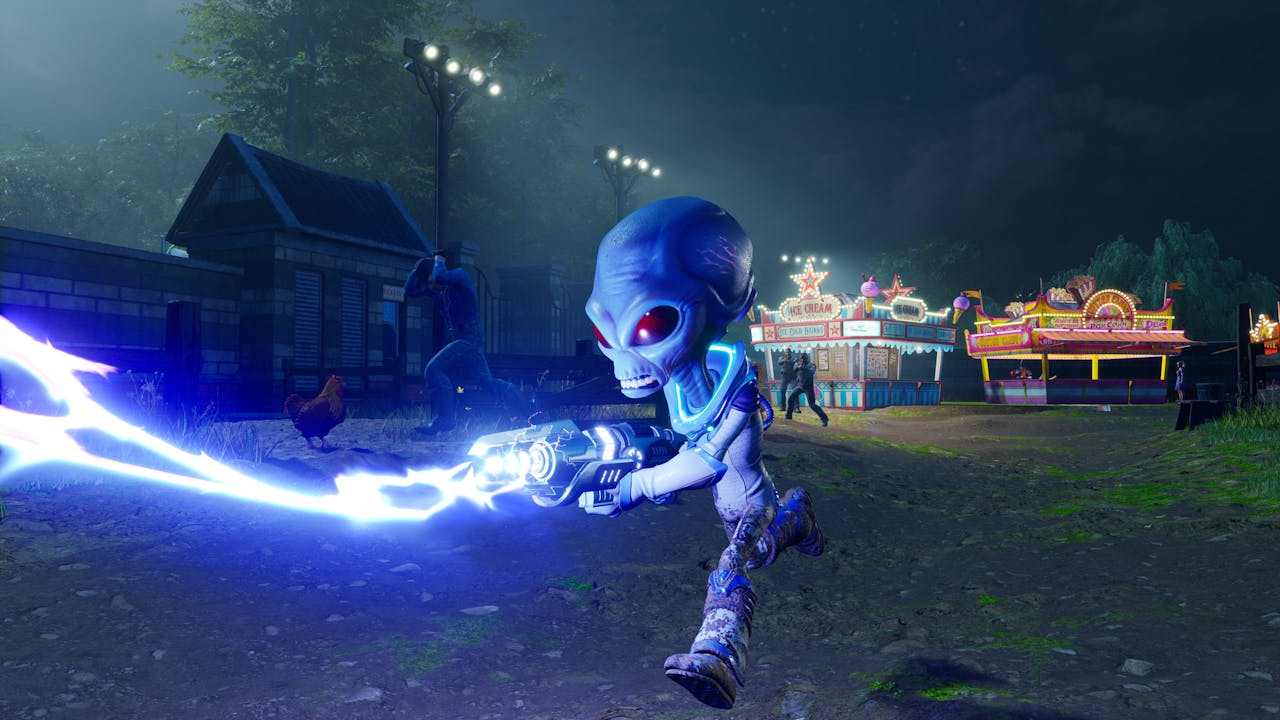 Prepare your probes, cow-abduction beam and jetpack as Crypto is back in the remake of the comical 2005 hit Destroy All Humans!
The release of the game has been announced for July 28th, 2020 and the third-person action game puts you in the space-shoes of Crypto as he leads his Alien race into 1959 America with only one goal in mind… taking over Earth to get that sweet DNA!
A faithful remake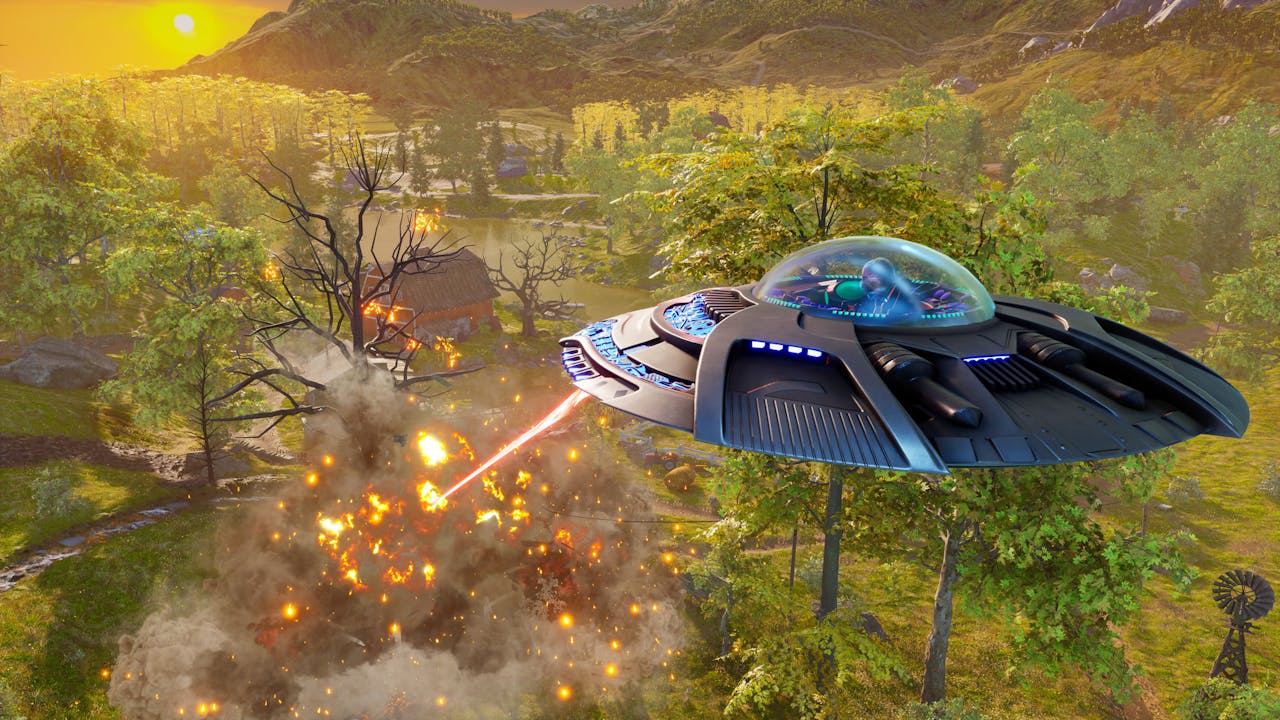 If you're a fan of the original game then fear not, the story and mechanics will be exactly how you remember. From controlling a flying saucer and destroying buildings, right the way through to levitating cows, you will get to play as Crypto in all of his DNA-harvesting glory.
Modern twists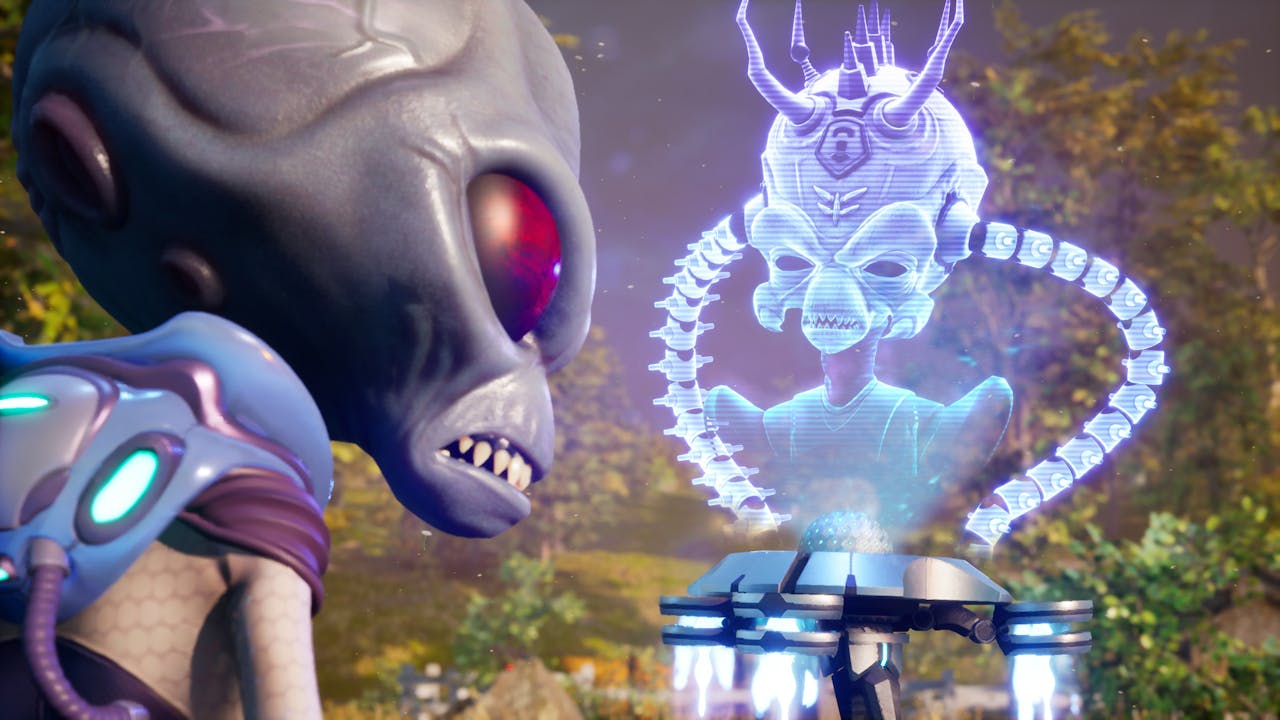 The 2005 open-world game was pioneering for its time, so it doesn't need too many tweaks. However, it is 15 years old and the new saving and guidance systems will allow you to get the modern-day open-world feel… in 1959.
Not only this, but the game took tweaks such as spaceship controls and transmogrifying objects into ammo from the second game, to improve on Destroy All Human. Now that's thinking ahead by looking back!
Combat Updates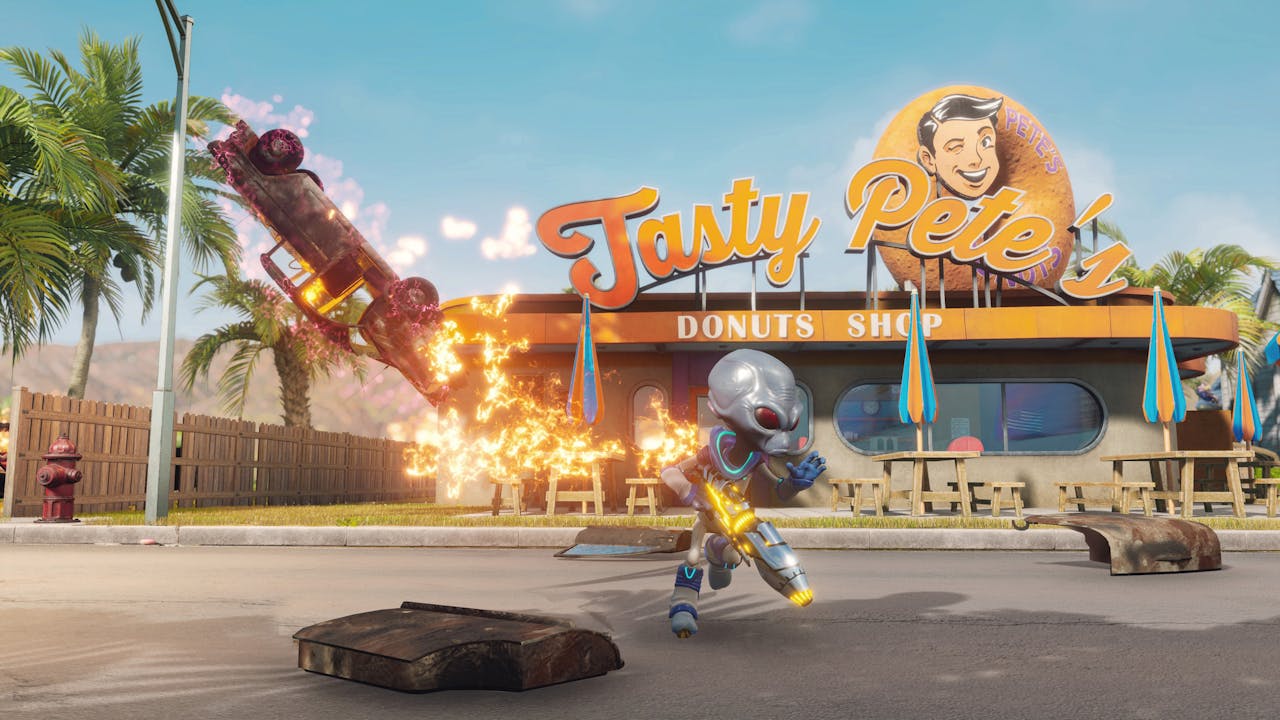 Slick combat upgrades really makes you feel like a God-like Alien invader in this remake. Unlike the original game, you will be able to use multiple abilities at the same time. Just imagine making a puny human hover over the ground, then blowing their brains out with your psychic spell.
As well as an array of abilities that you can use at the same time, there is also a Focus Mode which will give you the ability to target up to six pathetic humans and unleash your science-filled tirade on them.
If you think it's all about harvesting that DNA and conquering the planet, then you must be forgetting about defense, as Humans have guns after all. Dashing, skating and other maneuvers means your shield doesn't have to take so much heat.
Style Upgrades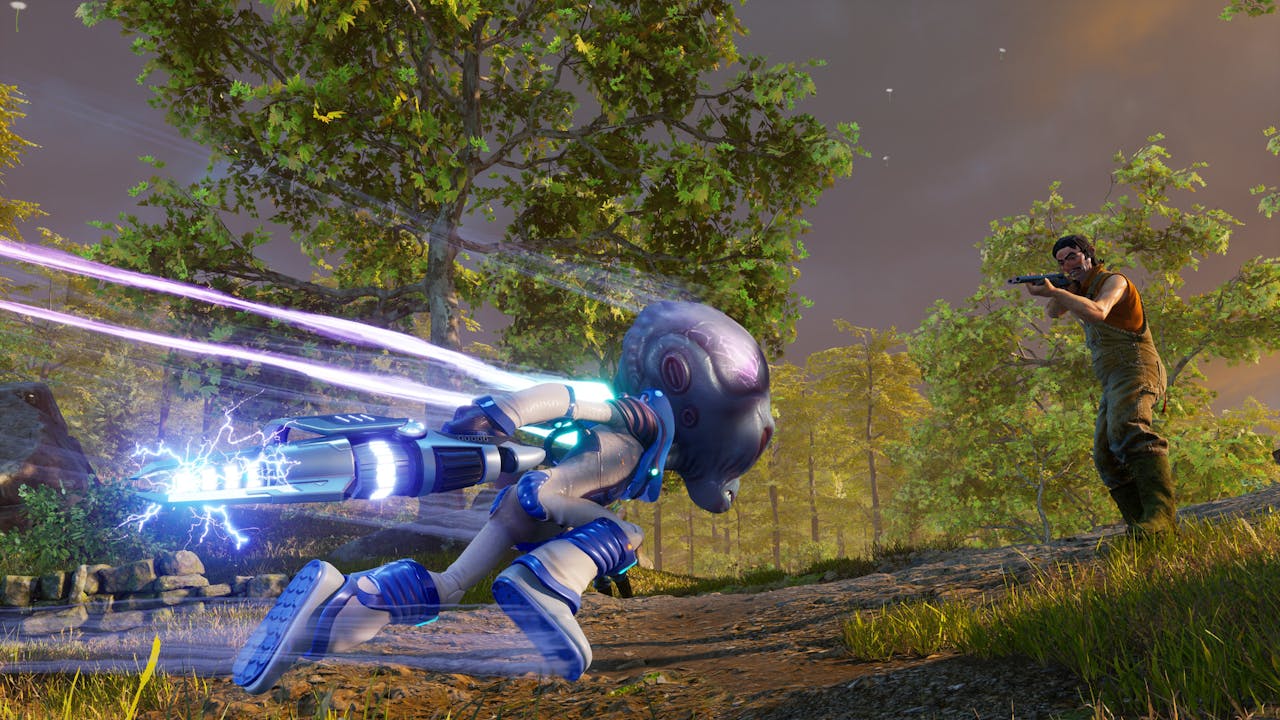 Built from the ground up, Destroy All Humans! is a great looking game that takes all the quirks of the original. Updated cutscenes, including motion capture, were faithfully recreated that will really hit fans with nostalgia… and maybe mind-control. Crypto hates all humans after all, even his fans.
Voice-over wise, all dialogue is from the 2005 game, however, there are a few additions in there such as new human lines when they're having their mind read.
An extra level?!
As Black Forest Games were looking through the files, they found a new mission that was scrapped from 2005. "Lost Mission of Area 42", as it is promisingly named, bridges the gap between two missions that were in the original game. However, as a scrapped mission often is, it wasn't complete, so the team got the original voice actors in to finish the script.
Unfortunately, not much else is known about this mysterious mission at the moment, so we'll have to wait for the release to see what Crypto has in his imaginary back pocket.
---
---
Share this post