What's packing in the hack and slash's bigger edition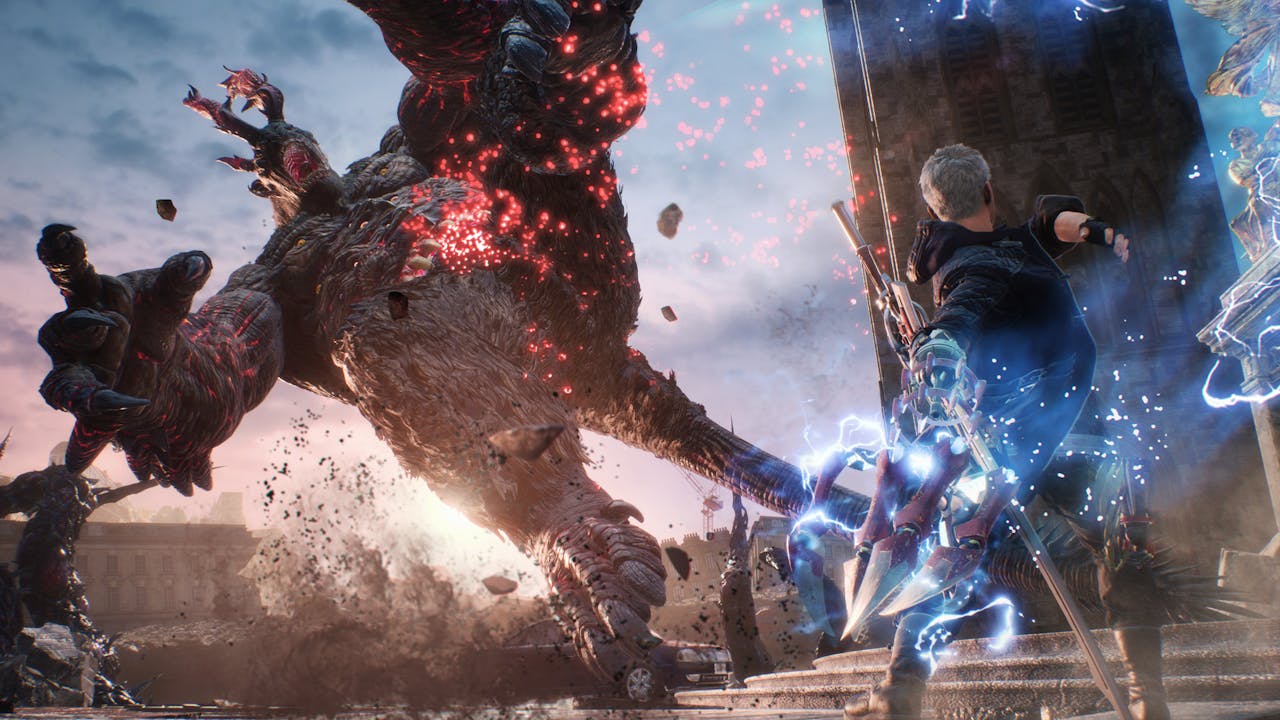 The best-selling entry in the series to date, Devil May Cry 5 picks up half a decade after 2008's Devil May Cry 4 following Dante and his friends as they battle against the Demon King Urizen.
Devil May Cry 5: Deluxe Edition comes with the action-packed base game and a whopping amount of DLCs that run the gamut from weapons to costumes. Here, we take a look at what you can expect from this edition of Capcom's popular hack and slash title.
Unleash your inner demon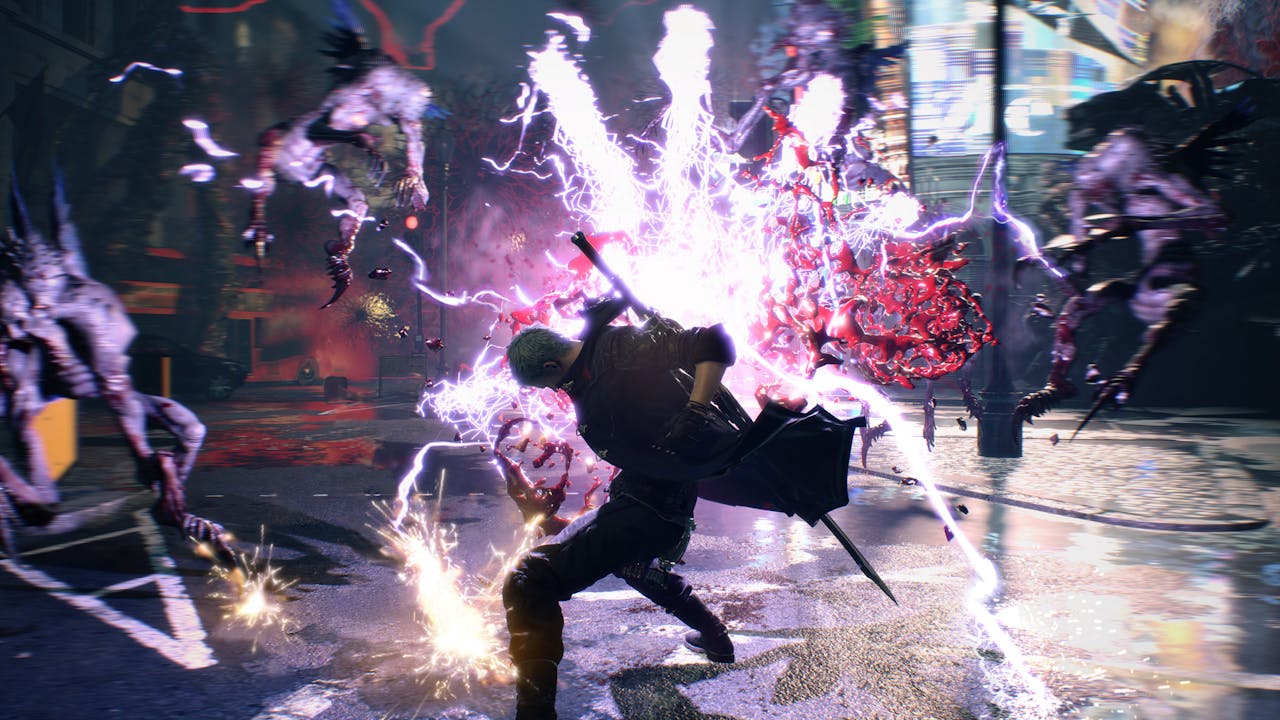 Of course, Devil May Cry 5: Deluxe Edition comes with the base game. Play as Dante, Nero, and the newcomer V through a variety of levels. Each character has their own flashy moves and fighting styles.
Made with the same acclaimed RE Engine first used in Resident Evil 7 Biohazard, the enemies, bosses, and environments look more radical than ever before. Andrew Webster, of The Verge, lauded it's "fast, fluid, and frantic combat that remains fresh."
Dante's peaked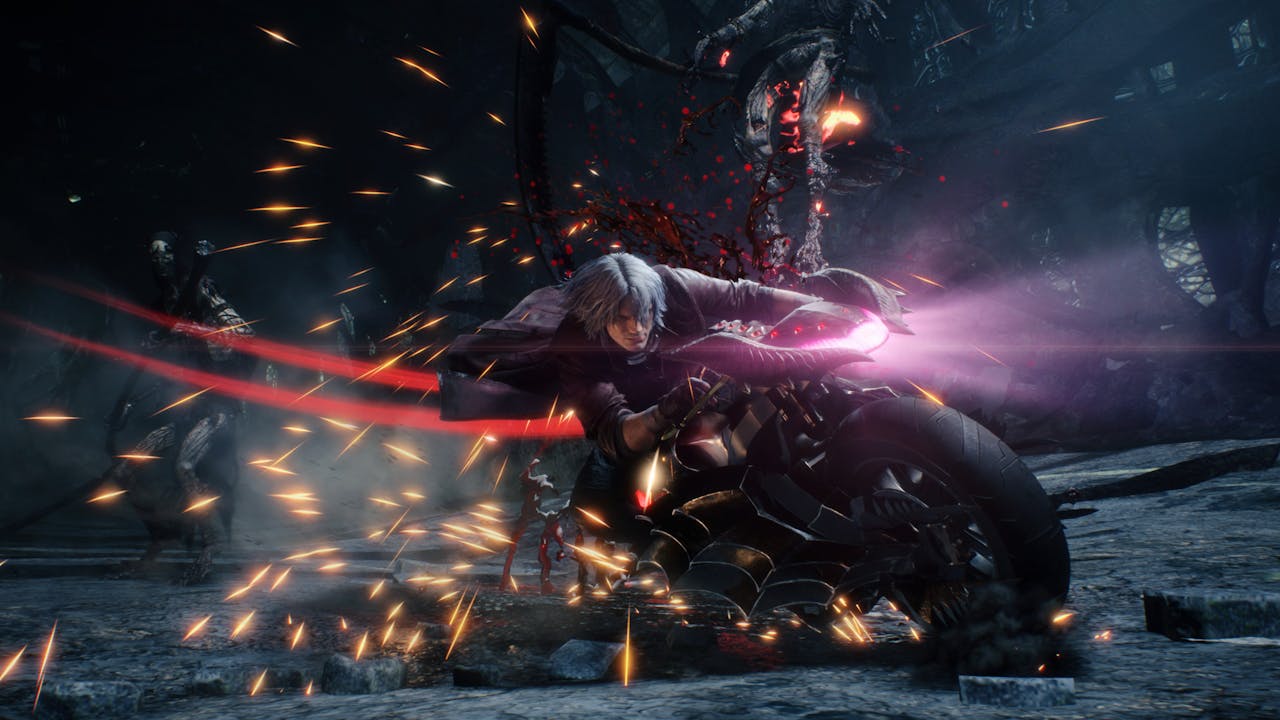 One of the more novel pieces of DLC included in Devil May Cry 5: Deluxe Edition is the option to toggle Live-Action Cutscenes. That's right, you can see the motion capture footage actors complete with props acting out the scenes instead of the usual super slick CG.
It's a fun touch for those who want a peak behind the curtain. The Cavaliere is a signature new weapon for Dante in Devil May Cry 5. A motorcycle weapon that can transform into a pair of buzzsaws (!!!), you can trick it out with the red Cavaliere R skin.
Nero's treasures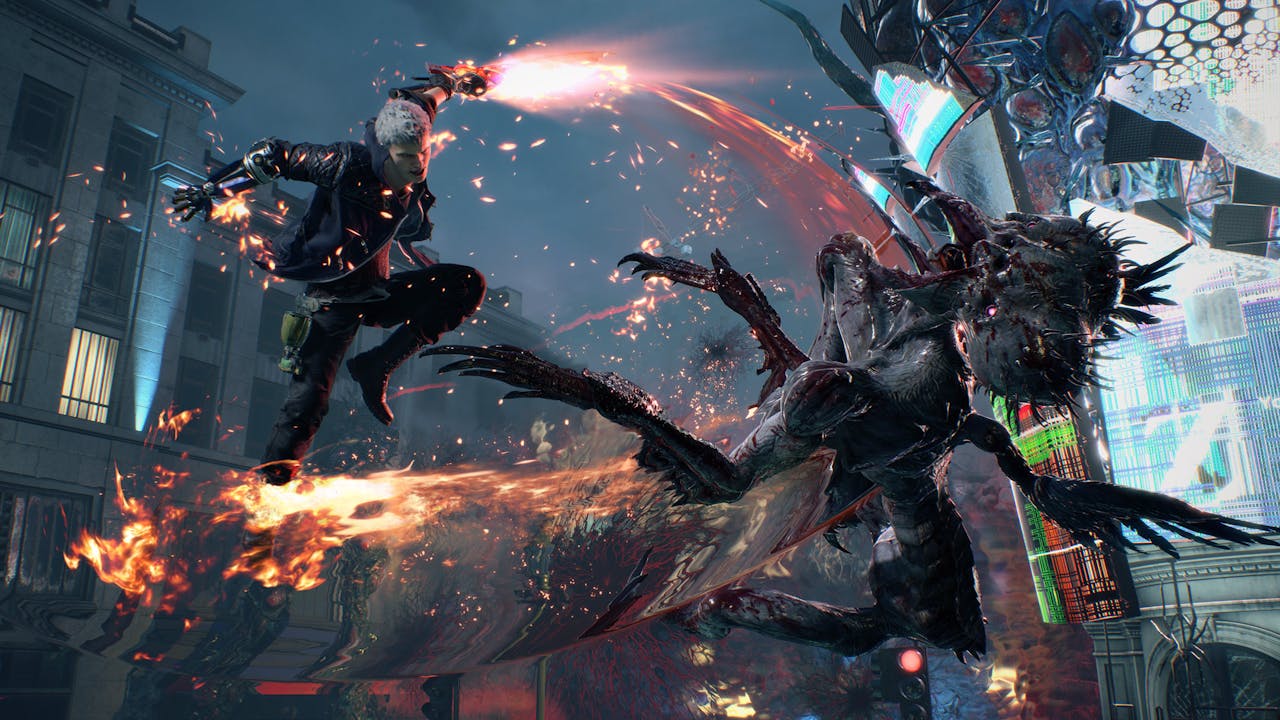 In Devil May Cry 5, Nero can switch between 8 different Devil Breaker artificial arm weapons. The DLC included with Devil May Cry 5: Deluxe Edition adds five more Devil Breakers: the Gerbera GP01, Mega Buster, Pasta Breaker, and Sweet Surrender.
A mix of the cool (the Sweet Surrender looks like something from I, Robot) and the comedic (the Pasta Breaker has forks, spoons, and other kitchen accoutrements), these additional Devil Breakers are a fun way to mix up your combat.
Sympathy for the Devil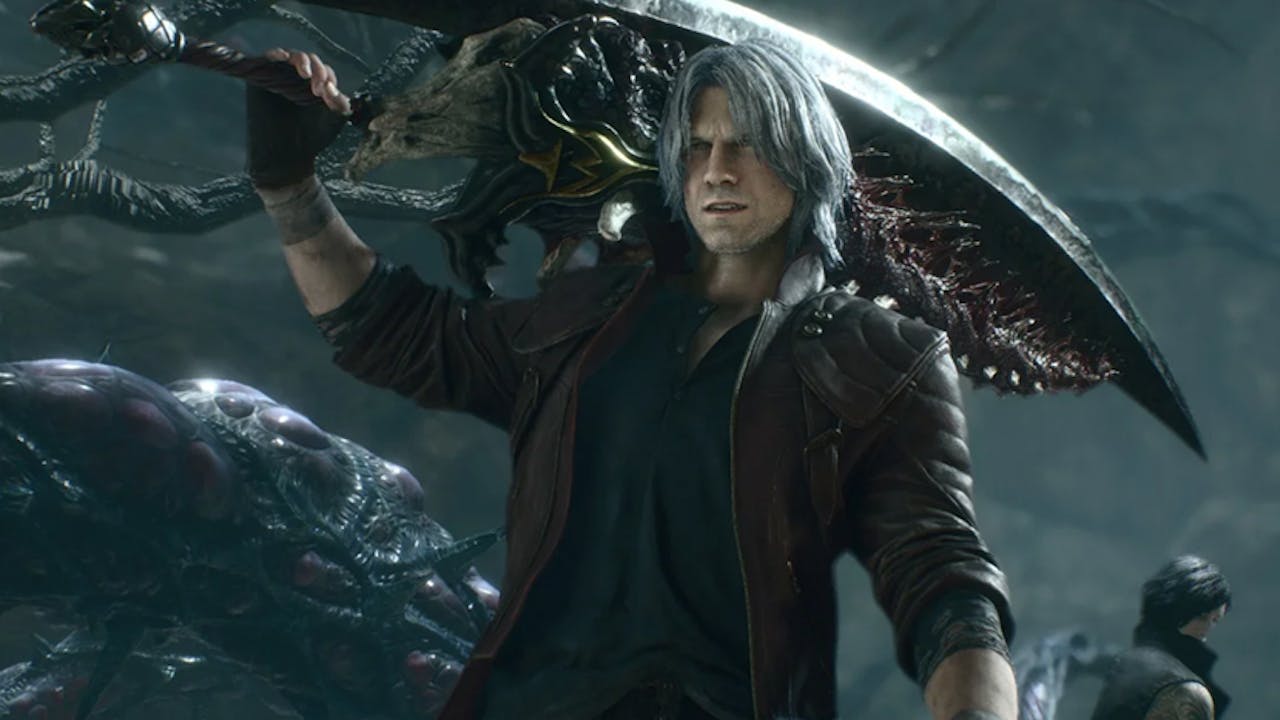 Fans of past games of the series will enjoy to grooving to battle music from Devil May Cry 1, 2, 3, and 4 with the included Battle Tracks DLC. It's a nice touch for video game music and Devil May Cry aficionados alike.
You can also mix things up with the Alt Title Calls and Alt Style Rank Announcer DLCs. What a fun way to change up multiple playthroughs of the game to make it fresher than ever!
Nero, Dante and V are on the case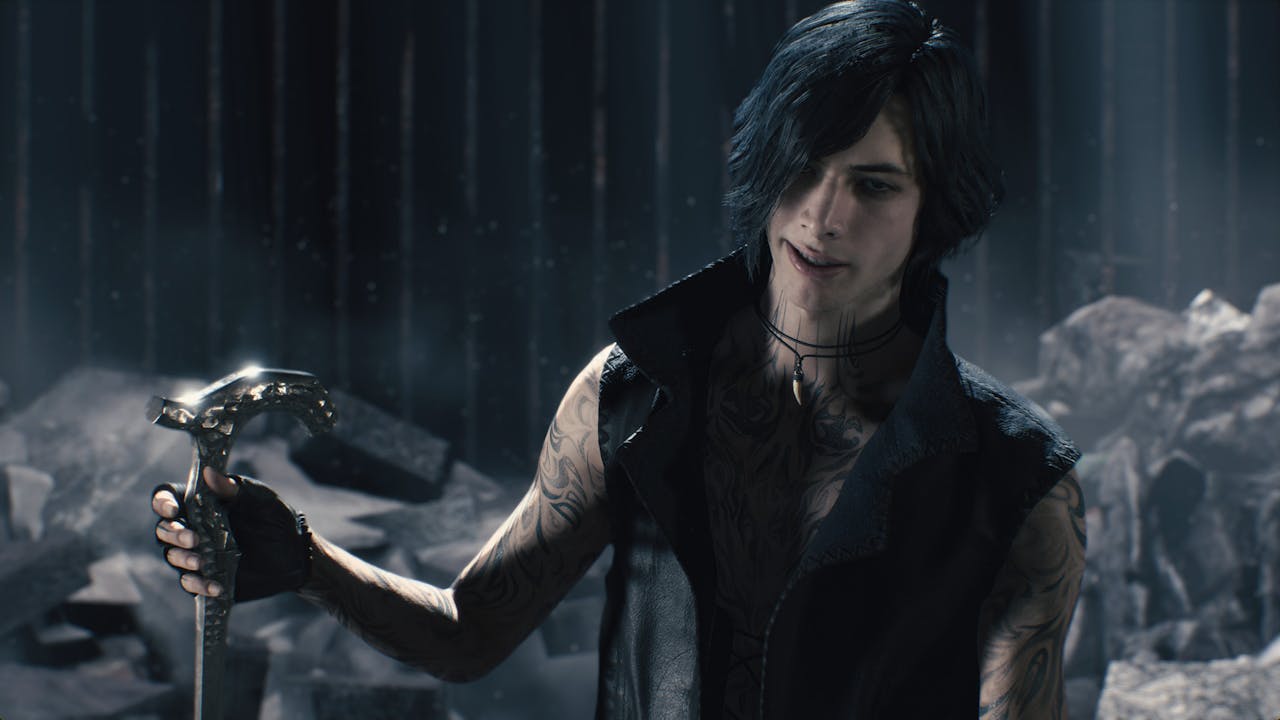 This Deluxe Edition comes with so much clever DLC that you'll be up playing all night!
Pick up your officially licensed Devil May Cry 5: Deluxe Edition Steam PC key from Fanatical today!
Article by Mat Bradley-Tschirgi
-
MORE DEVIL MAY CRY NEWS
Top Capcom Steam PC games to play - READ MORE
Brothers in gaming - Our pick of video game siblings - READ MORE
Devil May Cry 5 reviews - What are the critics saying - READ MORE
Top hack and slash Steam PC games worth playing - READ MORE
Devil May Cry 5 - What we know so far - READ MORE
---
---
Share this post