Plus new expansions for World of Warcraft and Hearthstone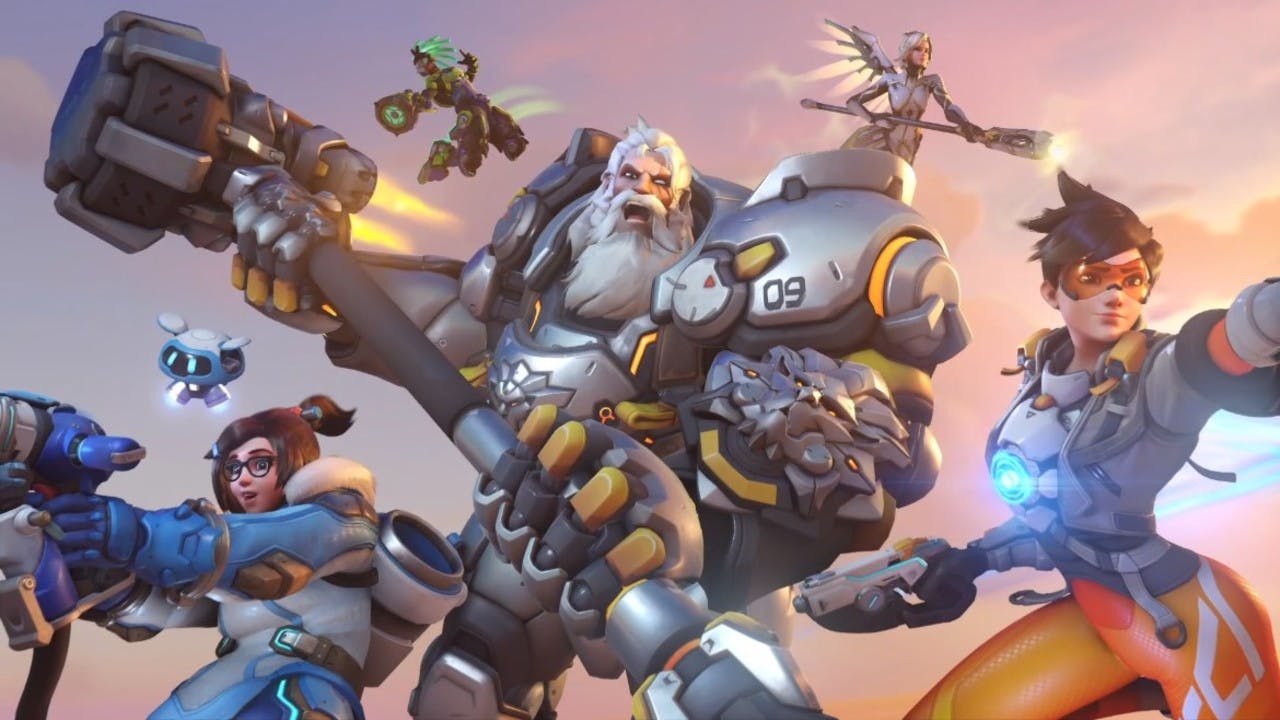 It's fair to say that Blizzard has been in the news a lot recently for matters beyond its development of great games, and a large number of gamers found a healthy distraction in the form of BlizzCon 2019.
The annual gaming convention, which first opened its doors in 2005, provided fans of Blizzard's ever-popular franchises the chance to come together for tournaments, new game announcements and the chance to flaunt their talents as cosplayers. Blizzard President kicked off the event's showcase by addressing, and apologizing, about the controversal decision to ban Hearthstone player Blitzchung over his live stream comments regarding Hong Kong, as well as banning the two Taiwanese casters who he was speaking to at the time.
While protests took place outside, it the seemed that the majority of visitors inside the event were pretty pleased with what they'd heard and seen, especially after some juicy new game announcements. Below, we've highlighted what we know so far on Blizzard's new games including Overwatch 2 and Diablo IV, as well as two new expansions for WoW and Hearthstone.
Diablo IV (4)
The countdown from 30 stopped dramatically at 5 before switching to reveal a gory, brutal trailer that Diablo IV game director Luis Barriga says depicts the theme and style of the latest installment in the isometric RPG franchise.
"We are going back to the franchise's darker roots," says Barriga. "It'll mean blood and gore. It'll mean occult symbols and rituals."
The game will feature three classes for players to choose from, starting with Druid, a Viking-like warrior that has a mixture of brute strength, quick-packed dashing attacks and the ability to summon thunder from their hammer - as well as transform into a giant bear. The Sorceress, as expected, is a mage-type fighter that can deal damage from afar and cast spells to freeze and burn their foes - while the Barbarian is a close range warrior who uses heavy attacks with axes and a club.
From the eerie cinematic trailer shown at BlizzCon, we know that Lilith, the Mother of Misery, will play a part in the story as an antagonist.
Diablo IV will launch on PlayStation 4, Xbox One and PC, but from Barriga's comments during BlizzCon, it won't be anytime soon.
Overwatch 2
Rumors has spread in the build-up to BlizzCon 2019 that we would hear a big announcement regarding Overwatch - and we did, with Overwatch 2!
The cinematic trailer shown at BlizzCon showed Winston, May and Tracer flying into Paris to help take on a horde of robots known as Omnic. As all looks doomed, a number of other Overwatch heroes show up to save the day in Avengers-like fashion - and it's this 'teamwork makes the dream work' motive will be the main focus point for the sequel.
The game will feature co-op and new PvE modes, as well as Story and Hero missions that will allow you to level up your character. A new PvP mode called 'Push' will also be available for Casual and Competitive modes, and will also feature in the Overwatch League.
Better still, Jeff Kaplan (Game director of Overwatch) made a pretty cool announcement on stage for current OW players as well as newcomers.
"For all original players of the current Overwatch game, you will get to play on all of the same maps as Overwatch 2 players, including all the brand new maps that are coming to Overwatch 2," he says. "And you'll get to play with all of the same heroes as Overwatch 2 players.
"It will be a shared multiplayer environment where no one gets left behind... We want to make sure that all Overwatch cosmetics come forward with you into Overwatch 2, so all your progress matters. Nothing lets left behind."
The game is still in development at present, as we suspect it will be a late 2020 window when it launches.
World of Warcraft: Shadowlands expansion
Gamers were treated to quite an intense cinematic battle between Sylvanas Windrunner and Lich King, Bolvar - which ends in Sylvanas tearing his cursed helmet in two and splitting the barrier between Azeroth and The Shadowlands. The World of Warcraft: Shadowlands expansion will take players to an alternate world filled with death and destruction, and players will choose one of several factions to align with to fight against Sylvanas.
Not a massive amount of features have been confirmed yet, but it will include a level cap at 60. The expansion is scheduled for a 2020 release.
Hearthstone: Descent of Dragons expansion
The free-to-play online digital collectible card game's latest expansion sees a vast array of dragons arrive in your decks, as well as a new game mode called Battlegrounds, which is said to be inspired by the autobattle genre says PC Gamer. The expansion arrives on December 10th, 2019 and players will be able to jump into the beta for a week starting tomorrow (November 5th).
---
---
Share this post