Get your colouring in on.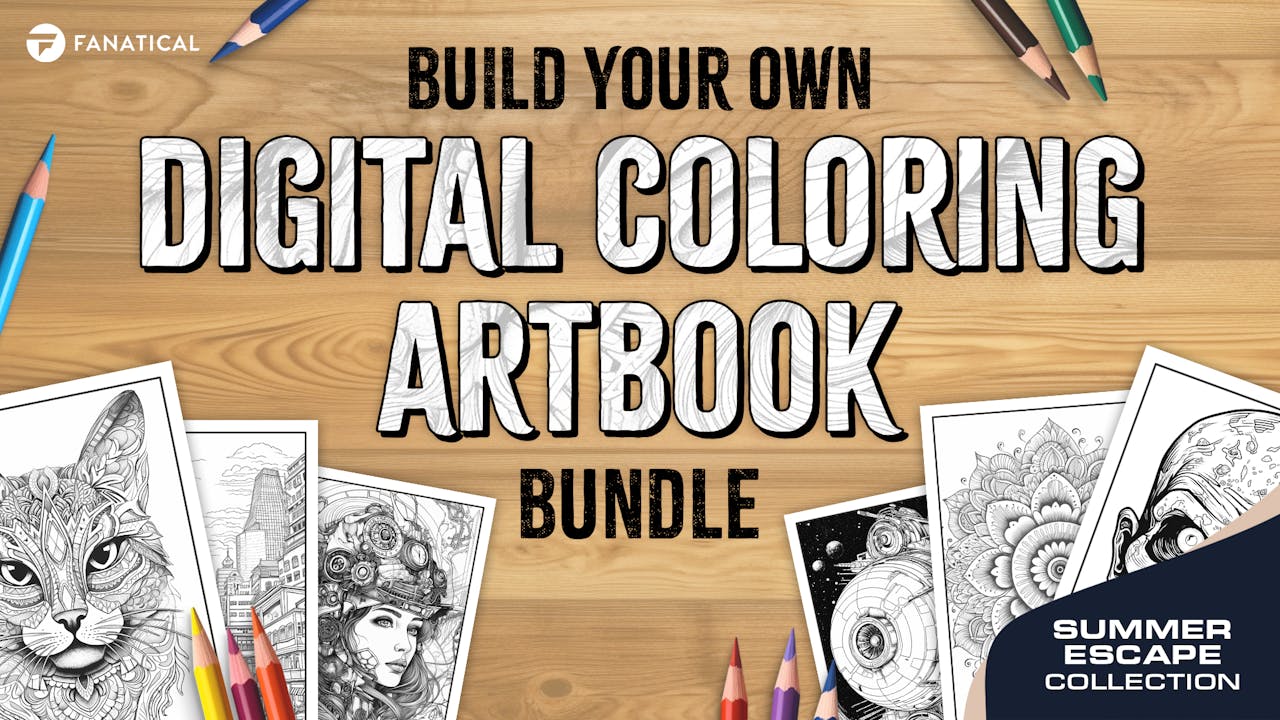 This is a phenomenal option for everyone who likes spending some time relaxing by colouring in some gorgeous pictures, as it offers tons of themes — from animals, flowers, and fashion to Halloween and steampunk! Additionally, there are 40 colouring books in total and four tiers to choose from, ranging from $1–$8.49! Generated with AI and then touched over by professionals in Photoshop, these images are creative and gorgeous!
But enough babbling — we'd love to show you some of the images available! Some of our staff have kindly taken their time to draw in some of them so you can see how it could be.
First, we've got #166 from the Sports Men & Women! This book offers tons of models who are buff and strong, allowing us to play with shading and tones in order to create a real badarse! As you can see, our staff had great fun properly working around the shading, making her look very intense and ready for combat.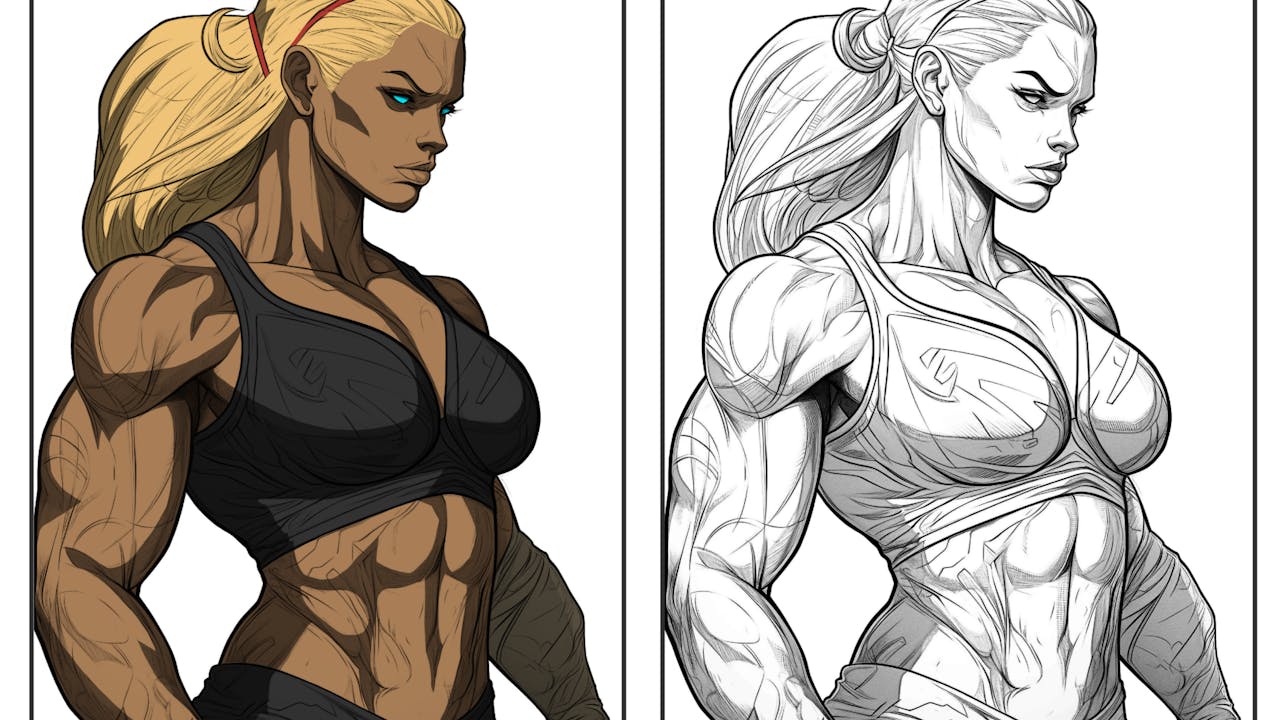 Next up, we've got #75 from the book Space and Spaceships! This one is fantastic for both adults and kids, as it contains tons of rockets in various backgrounds and art styles — from simple to full of detail! As you can see, our staff chose some gorgeous colours that pop out together, creating a fantastic image full of layers and depth!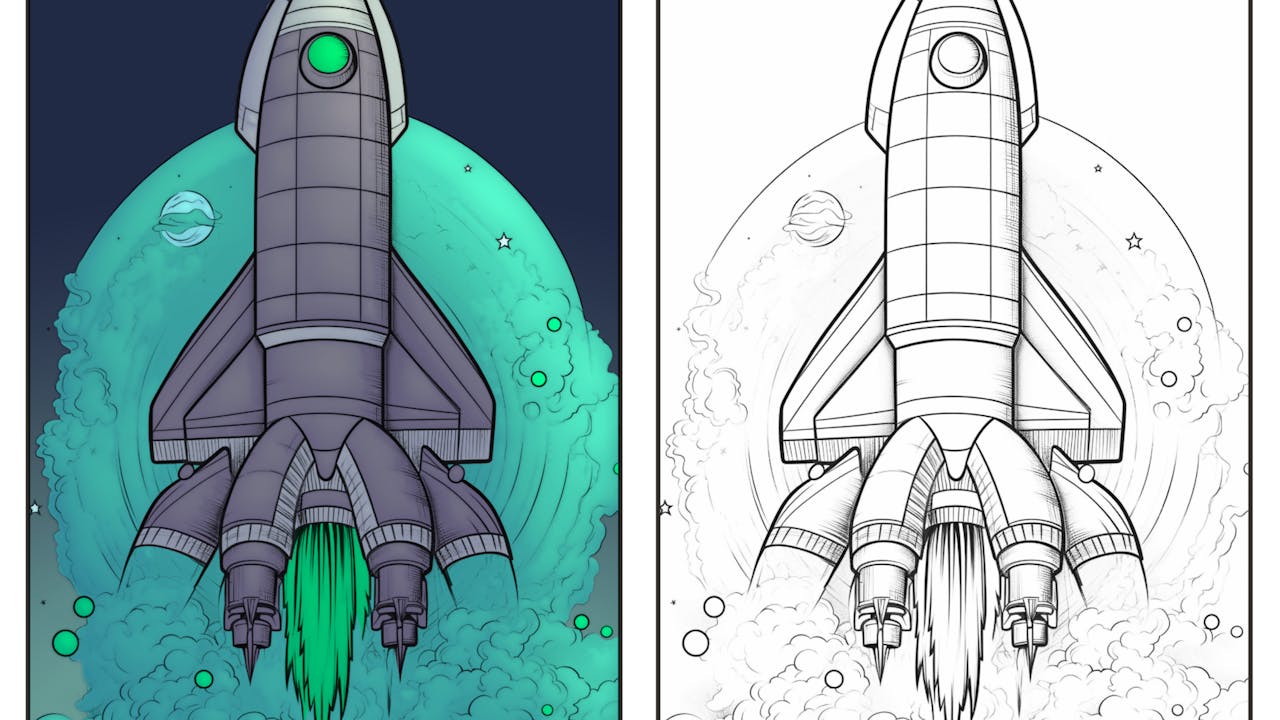 This next image comes from the Men and Women colouring book! #159 depicts a very serious man with a mask, looking a lot like a composed and cold supervillain, making it great fun to fill in his outfit to match the evil overlord feel. The book itself has tons of images of all sorts, from hip-looking men and evil overlords to women in fashionable modern outfits and in traditional Asian clothes! There's a lot to play with here!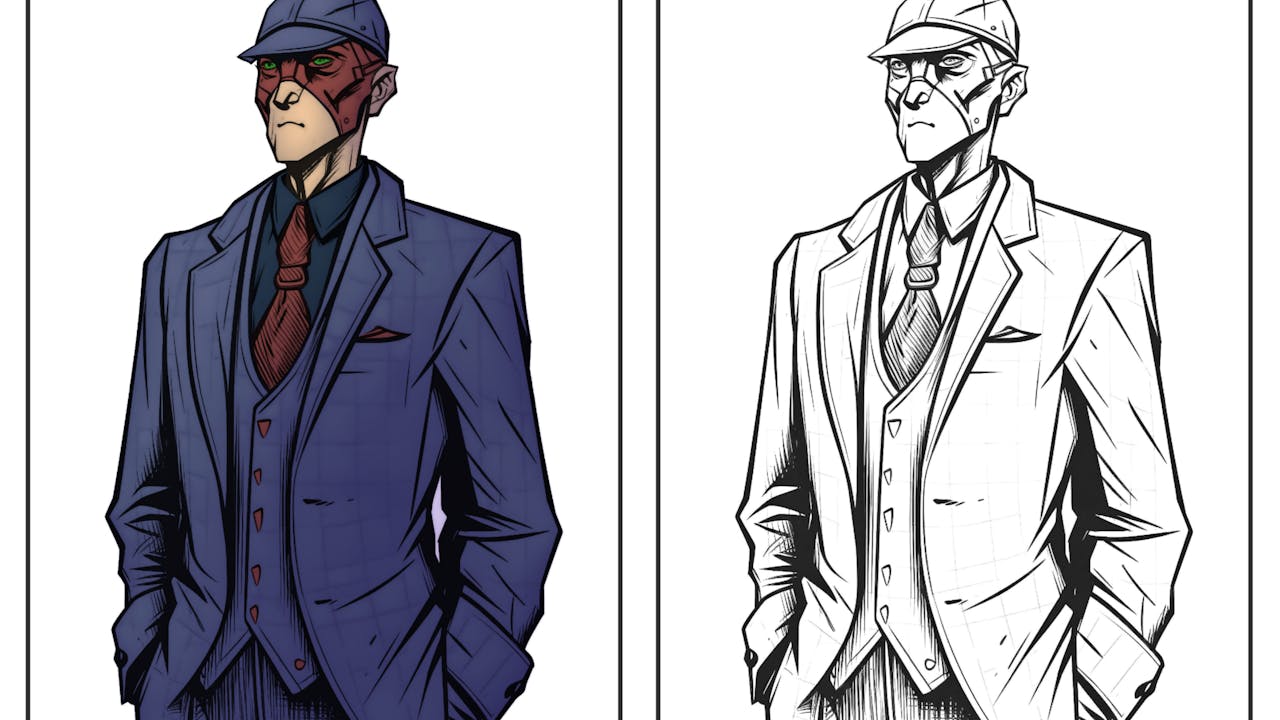 Last but not least, our staff picked out a character from the Halloween colouring book that depicts a little pumpkin character! This little guy looks a lot like something from a fairytale, and although the book is great for children to colour in, it obviously works well for adults, too! #168 looks fantastic in the purple outfit with red hair, reminiscent of the Brother Grim tales.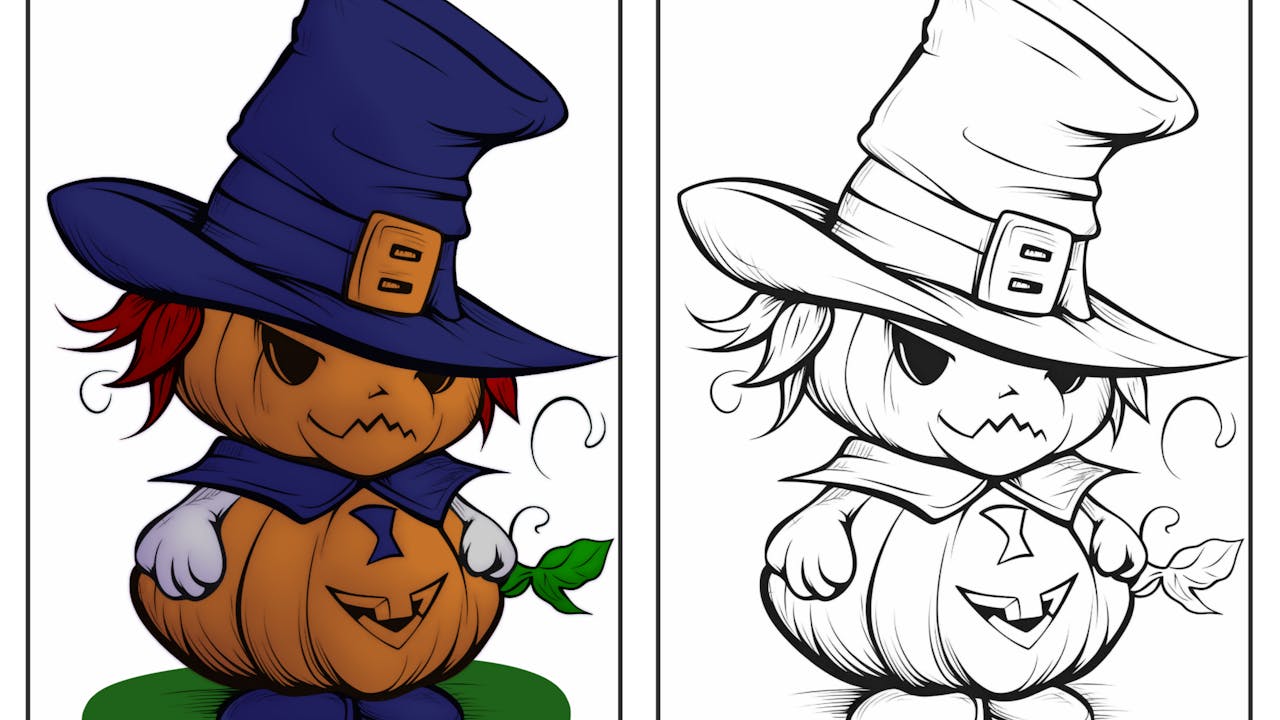 As you can see, there's a huge variety in the themes, and even still within the books themselves! We might be biassed because we love them so much, but we highly suggest you check them out; you will surely find a few of them that catches your attention!
---
---
Share this post