Discover World Music Day Bundles (Plus a FREE Bundle!)
The bundles are alive with the sound of music!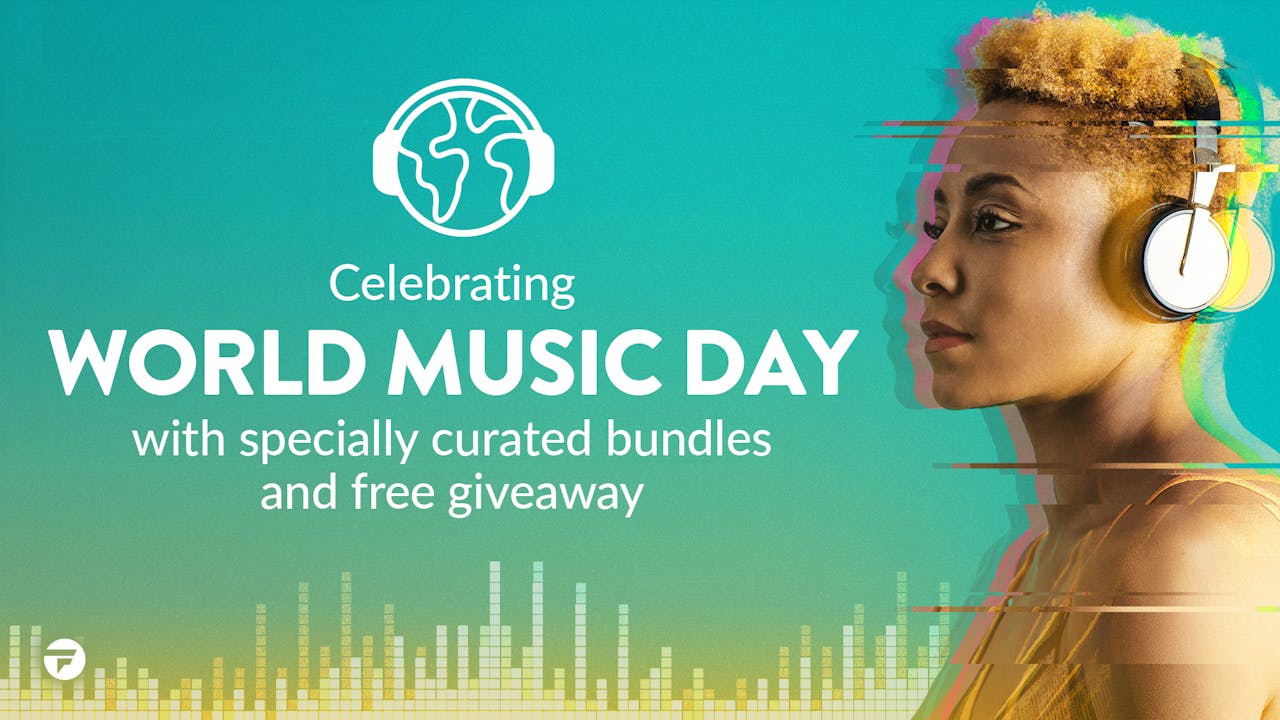 For the next couple of days we've got some special audio bundles coming your way, and you can check out the first couple right now! Whether you're creating a videogame, a podcast, or a video, you're sure to find something suitable for your project.
Mega Music Collection 3 Royalty Free Bundle
Containing a fantastic selection of orchestral, atmospheric and dramatic music, this bundle comes with 23 collections of tracks and loops in WAV format.
Music & SFX Pocket Bundle
Not only does this bundle come with music, but also sound effects! Insert sound of your jaw dropping here! Provided in WAV format they are perfect for bringing a bit of extra life to whatever you're creating.
We also still have "The Soundtrack Loops Massive" Bundle, which lets you choose from four tiers of tracks to get up to 50 titles to suit any need. Want some Hip Hop Guitars? Cinematic Industrial? Maybe some Epic Orchestral? The files are available in .AIFF, .WAV, .BMKZ, .ALP, .LOOP and .RX2 formats.
But that's not all! To help Celebrate World Music Day 2022 on 21st of June, we've teamed up with some music producers to put together a FREE bundle filled with music to use in a variety of different projects!
In our World Music Day Giveaway Bundle you will get:
Platformer Collection by Phat Phrog Studios
Wilderness Piano Collection by Phat Phrog Studios
Retro Shooter Collection by Phat Phrog Studios
Energy & Action Rock Music Pack by Andrey Sitkov
Electronic Abstract Music Pack by Andrey Sitkov
Romantic Pop Music Pack by Andrey Sitkov
Make sure to come back tomorrow to find out what else we've got in store for you!
So what are you waiting for? Grab this FREE bundle, check out the others and start making music for your projects today! We can't wait to see what you make — feel free to tag us on social media!
---
---
Share this post