Disintegration looks like Destiny, Halo and Titanfall all rolled into one game
Public Technical Beta starts January 31st for the promising PvP shooter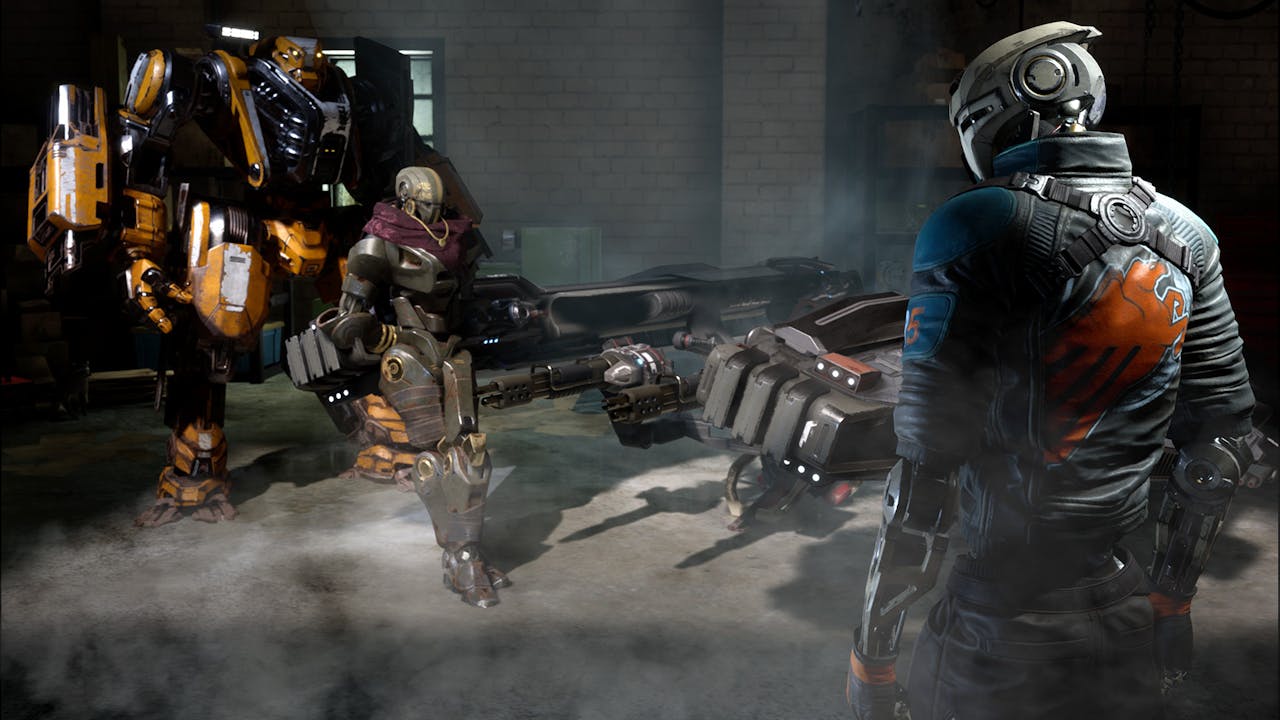 Get ready for the ultimate gaming surprise with our Mystery Vault bundle. You'll receive up to 20 incredible games, carefully curated from a selection of over 250 titles,...
From the E3 trailer for Disintegration, you'd be forgiven for thinking that you were about to witness some kind of Sparrow racing event for Destiny 2, what with the style of the game on show - but, nope, it is very much its own game and it looks pretty cool so far.
The FPS action-adventure from developer V1 Interactive, co-creator of Halo, and publisher Private Division looks set to be one 2020's big PvP multiplayer titles, with many players jumping into the Public Technical Beta kicking off on January 31st 10am PST and ending on February 1st at 11.59pm PST.
What is Disintegration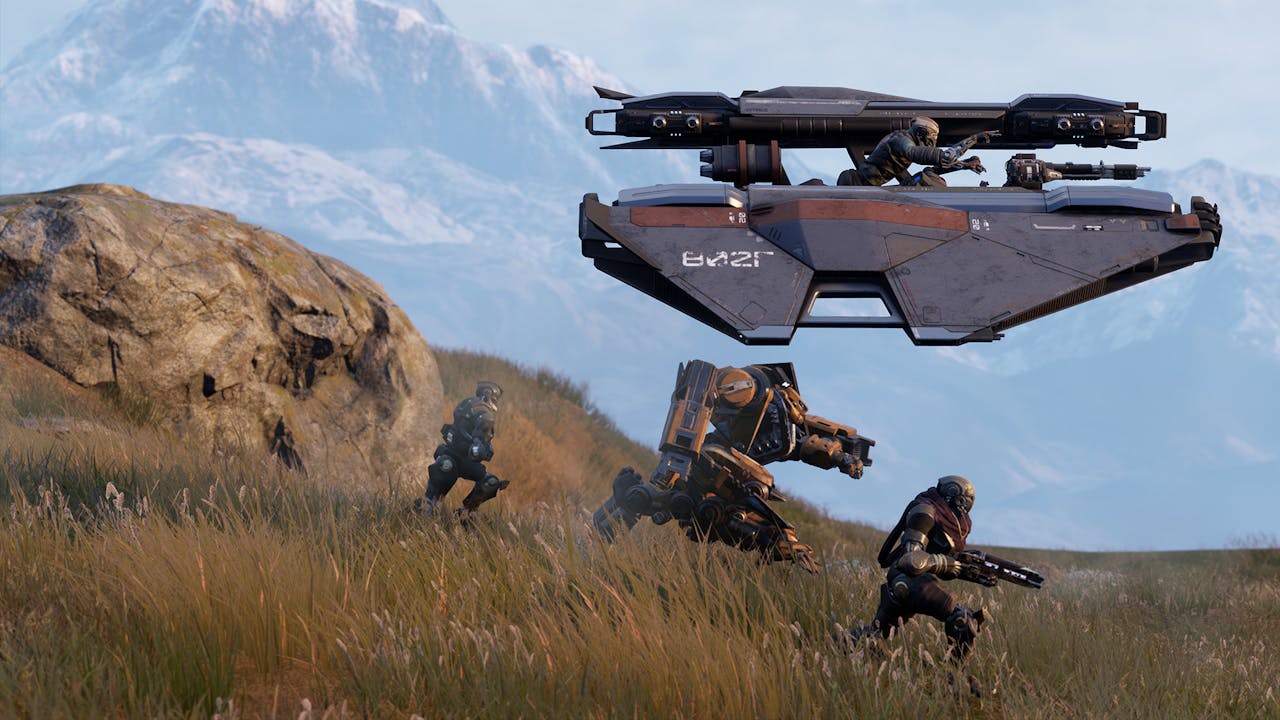 At its core, Disintegration is a FPS action-adventure with a focus on online multiplayer, but from what we've heard so far, it's going to stand out among the usual PvP games that you play. The game also has a live tactics-based feel to it, as well as one play using a 'GravCycle' a hovering vehicle that offers up firepower from distance, as well as an opportunity for the player controlling to dish out commands to you Crew.
It looks like a number of GravCycles will be available, similar to how Titanfall has different Titans to choose from, offering all-out offense against opponents or more of a defensive, well-armored approach.
Speaking to GamesRadar+, V1 Interactive Creative Director Marcus Lehto explained more on how the GravCycle was designed and how it plays a pivotal role in Disintegration's gameplay.
"We had to figure out how to do that in a way that's really fluid, so that it works seamlessly with the player's actions," says Lehto, one of the co-creators of both Halo and protagonist Master Chief. "We treated commanding [your Crew] almost like firing a weapon in first-person.
"So you're firing off command call down on the ground to tell your units to move autonomously to locations and to take up positions of cover".
He also added that the control scheme "takes a while, but when you start figuring out the finer tactical elements of it you can really wreck the enemy, which is pretty cool"
What game modes will feature in Disintegration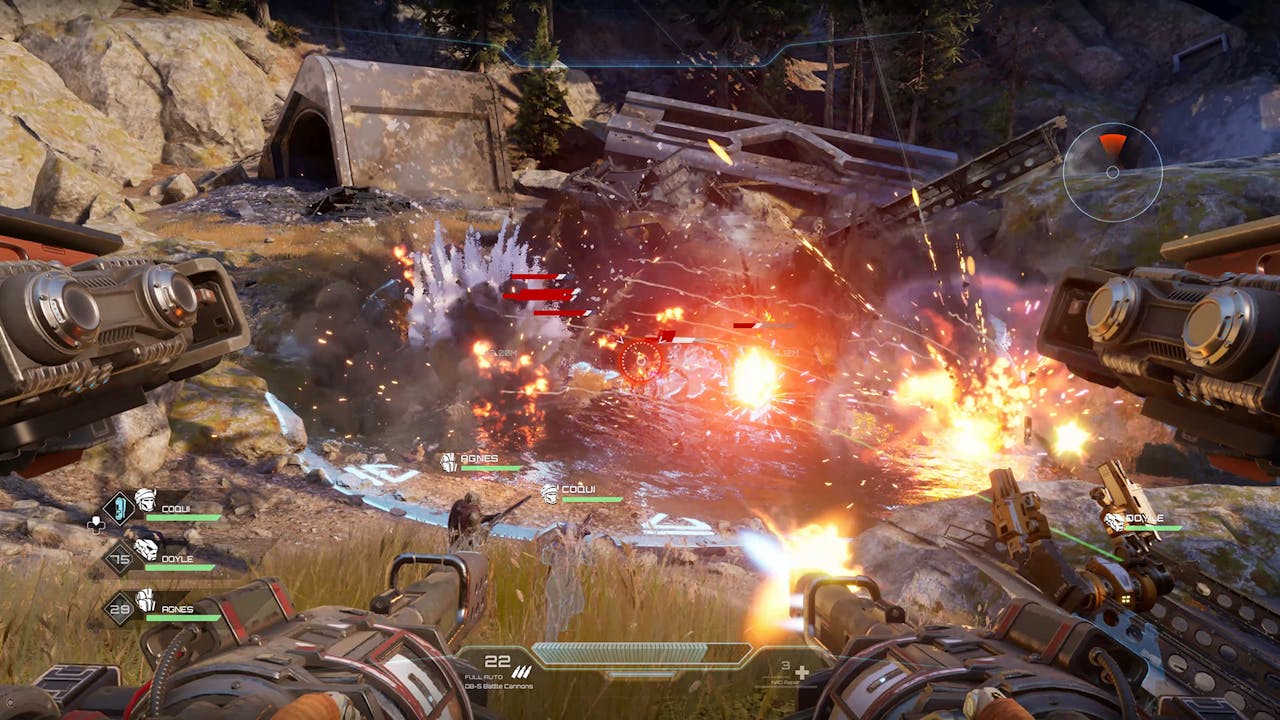 As the majority of us haven't played through the game, and a lucky few trying out the Public Beta on January 31st, details are scarce at this moment in time. However, one mode that has been confirmed is Retrieval, which is said to be Disintegration's signature PvP mode.
V1 Interactive Environmental Artist Blake Low also told GamesRadar+ "It's a five versus five, objective-based mode where players can choose different crews, each of which has its own personality and style of play".
"The attacking team is trying to capture and deliver the Cores into the defending teams' area. It's like Capture the Flag, but instead of running it back to base you need to take that flag directly into enemy territory."
Retrieval will feature 10-player-controlled pilots, with each player having their own Crew to manage on the ground. Aside, from boasting a promising online multiplayer, Disintegration also looks set to feature a fully fledged single-player campaign.
Tempted to try it out? You can sign up to the Beta here.
If this has got you in the mood for some shooter games, check out our range of awesome games on the Fanatical Store.
---
---
Share this post