The Fanatical
Blog
Latest AAA, Indie & Game Bundles
Receive Games Instantly
Save Money
100% Authentic Keys
DOOM Eternal Deluxe Edition - What's included
By Guest - 19th Mar 2020Games
The Deluxe Edition for the action FPS is packed to the bloody gills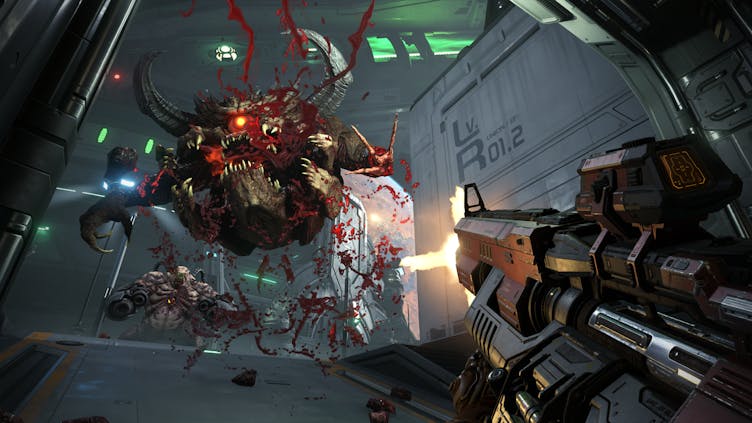 Raze Hell with your DOOM Eternal - Deluxe Edition Bethesda PC key and enjoy the action-packed FPS and Deluxe bonus content!
DOOM Eternal, Bethesda's highly anticipated sequel to their 2016 reboot of DOOM, comes out March 20th, 2020 - and Metacritic has already rated it the second best PC Game of 2020!
IGN called DOOM Eternal "Intellectual in the midst of its carnage" while Shacknews described it as "one hell of a good time" - so congrats to id Software for making such a rad game!
The sixth main entry in the series, not including the multitudes of expansion packs and ports, DOOM Eternal picks up where its predecessor left off. Earth has been invaded by the minions of Hell and only the legendary Slayer can stop the human race from being destroyed once and for all.
This time around, there is both a snazzy Standard Edition and an amazing Deluxe Edition bursting with extras that will keep you entertained for the long haul. Here, we take a look at what goodies come with the latter.
Rip and tear the base game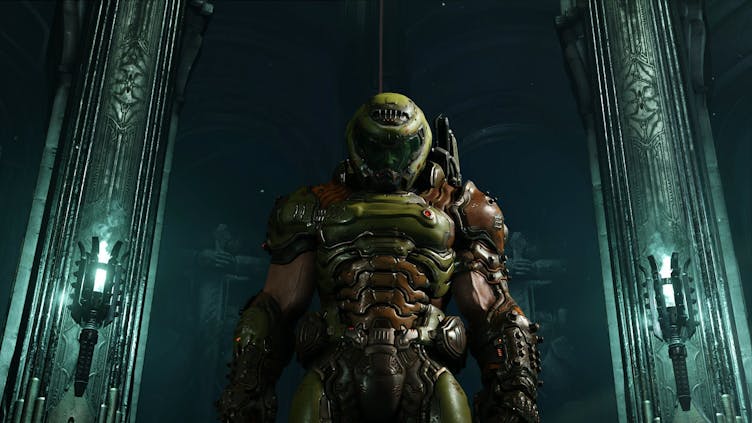 If you pre-order the standard version of DOOM Eternal before its release on March 20th, 2020, you get two sweet extras: the Rip and Tear Pack and a modern port of the cult classic Doom 64.
The Rip and Tear Pack features the Cultist Base Master Level, a Throwback Shotgun Weapon Skin, and the DOOM Revenant Skin to upgrade your DOOM Eternal experience.
The port of DOOM 64 plays at a higher resolution than the Nintendo 64 original and includes a brand new chapter filled with new levels. In an interview with USgamer, Senior Developer James Haley noted the new chapter has you fight against the sister of the original's Mother Demon and it takes place after DOOM 64's "original campaign concludes".
DOOM Eternal has a meaty single-player campaign taking place on Earth and across multiple dimensions. You battle against a mixture of classic (Archvile, Pain Elemental) and new (Gladiator, Marauder) demons in your epic quest.
In a nod to the Dark Souls series, you can even invade another player's single-player campaign to give them some real Hell!
Multiplayer is a bit different this time out, centering on a cool new 3-player BATTLEMODE where a DOOM Slayer fights against two demons over three rounds. Bethesda's Global Senior Vice President Pete Hines told Shacknews' David Craddock that the reason for this new flavor of multiplayer is because they want to keep "doing stuff that's interesting and that resonates."
No microtransactions, move along!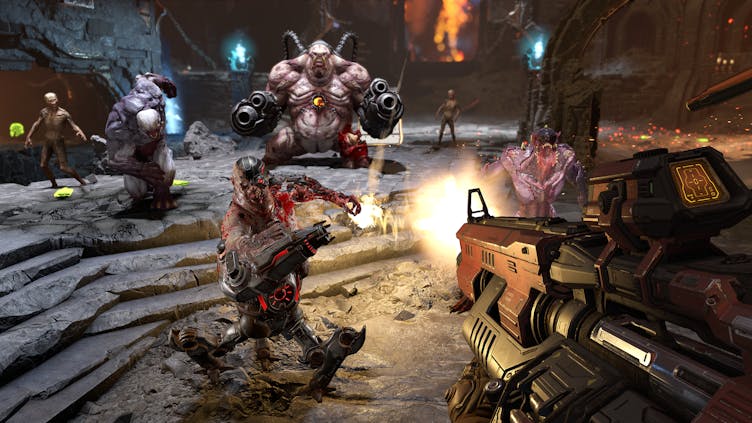 On Facebook, DOOM Eternal Creative Director Hugo Martin eased the worries of countless gamers when he stated the "only thing you can unlock with XP is COSMETICS. These cosmetics have no impact on how you play, they just look cool."
Both the DOOM Slayer and the Demons have skins you can unlock, giving the game a lot of bodacious flair. Way to go, Bethesda and id Software, for not putting in pricey game balance crushing weapons or XP boosts - and good on you for thinking of the fans first.
At DOOM Eternal's Deluxe Edition Gate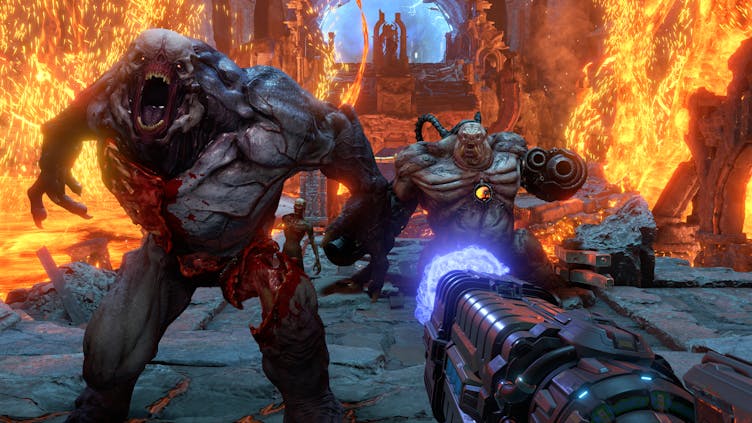 The Deluxe Edition of DOOM Eternal comes with a bounty of extras guaranteed to feed the bloodlust of the most ardent DOOM fans: the Year One Pass, the Demonic Slayer Skin, and the Classic Weapon Sound Pack.
Fans of the single-player campaign will love the DOOM Eternal Year One Pass. Containing two campaign add-ons with a forthcoming release date sometime in the next calendar year, they will enrich the main story of the game.
The Demonic Slayer skin pulses with a cool molten lava look. It will make you stand out from the crowd with its glowing deep red look reminiscent of the lighting from a John Carpenter film.
The Classic Weapon Sound Pack is a fun throwback that will make your weapons in the game have the same sound effects as DOOM I and DOOM II for those that love that old-school crunchy sound.
If you pre-order the DOOM Eternal Deluxe Edition before March 20th, 2020, you also snag the same pre-order bonuses of the base version: the Rip and Tear Pack and the Doom 64 digital download. Talk about a ludicrous gib!
Your time has come! Help the DOOM Slayer save the Earth and battle demons in Battle Mode with an officially licensed Doom Eternal Deluxe Edition PC key this very instant!
Article by Mat Bradley-Tschirgi
---
Share this post
Enter a dark fantasy world and become a masterful assassin with your Styx: Master of Shadows Steam PC key. Build up your skills via six unique skill trees in order to sneak, steal and take down...
Enter a dark fantasy world and become a masterful assassin with your Styx: Master of Shadows Steam PC key. Build up your skills via six...
Enter a dark fantasy world and become a masterful assassin with your Styx:...
Ends in
37

:

05

:

26
or until sold out
Subscribe to our Email Newsletter to get Fanatical promotions direct to your inbox.
You can unsubscribe via the newsletter at any time. By subscribing to our newsletter you agree to our Privacy Policy.