id Software discuss factors that led to the cancelled mode and what's to come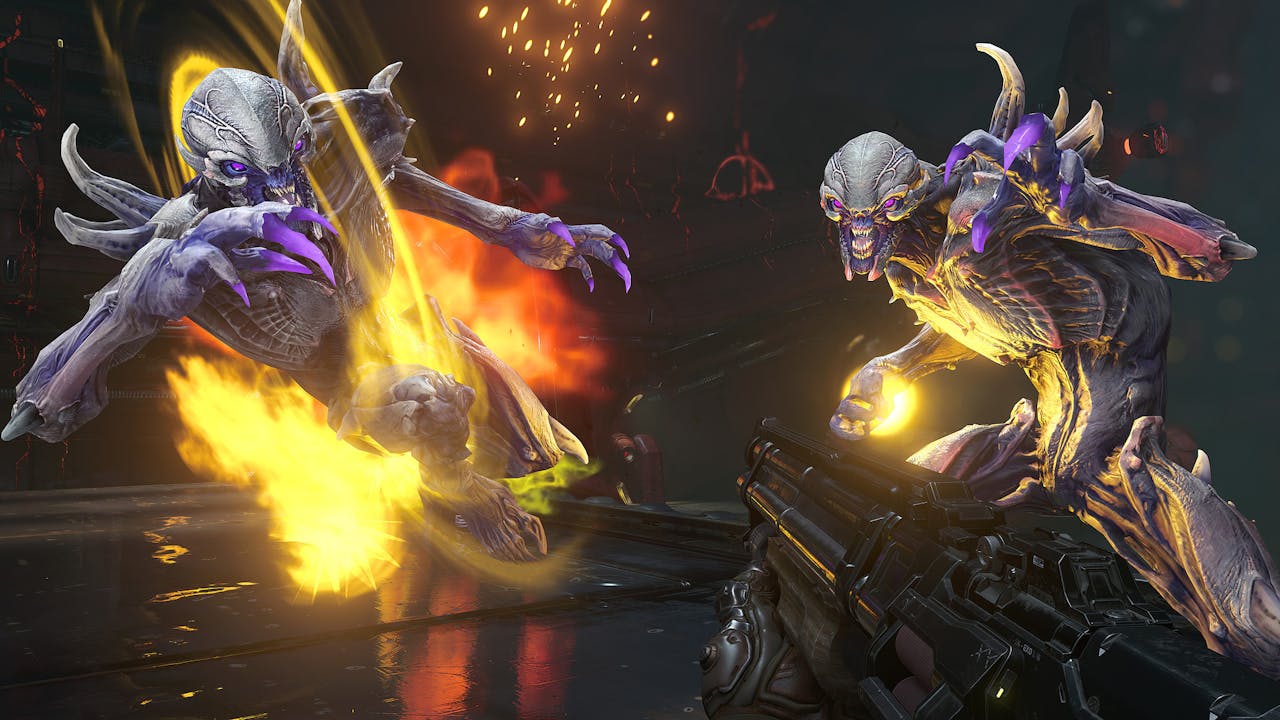 Developed by id Software, DOOM Eternal brings the ultimate combination of speed and power with the next leap in push-forward, first-person combat. Get your Steam PC key now!
Fans awaiting the multiplayer Invasion Mode for action FPS DOOM Eternal may be a little disappointed after news emerged that the mode has been scrapped by id Software and Bethesda - but never fear, as an alternative mode is set to be launched.
As reported by the likes of Polygon, the developer confirmed that the Invasion Mode has been cancelled due to development being slowed down due to the pandemic and remote working - as well as feedback from players on currently released updates for the base game and within the DOOM Eternal: The Ancient Gods - Part One and Part Two expansions.
In a statement on the Bethesda Softworks website, Executive Producer Marty Stratton said: "As many are aware, we intended to release a free Invasion Mode update for the game; however, the unforeseen consequences of the pandemic and remote working impacted the progress of development for this addition.
"Over this time, we have also seen and heard how many of you enjoy the range of gameplay and combat available in the expansions and master levels. With these factors in mind, we have decided to redirect our focus from Invasion Mode to creating a totally new single-player horde mode.
"We're confident this horde mode will offer you more of the diversity and challenge you're looking for in the game."
Stratton also confirmed that over big game modes already available in DOOM Eternal will be getting the polished treatment alongside the new mode's arrival.
He said: "In addition, the team continues to work on a refresh of BATTLEMODE that includes a more competitive, rank-based structure, a number of gameplay and balance updates and another new map."
He added: "We expect to share more information at QuakeCon in August."
MORE DOOM ETERNAL NEWS
First look at DOOM Eternal's The Ancient Gods expansion pass - READ MORE
What DOOM Eternal got right - Our review - READ MORE
DOOM Eternal's monsters and weapons are a blast - READ MORE
DOOM Eternal Deluxe Edition - What's included - READ MORE
DOOM Eternal reviews - What are the critics saying about the game - READ MORE
DOOM Eternal - Your questions answered - READ MORE
DOOM Eternal soundtrack - A behind-the-scenes look at recording - READ MORE
Shadow Warrior 3's brutal mission reveal trailers have serious DOOM Eternal vibes - READ MORE
---
---
Share this post