The scores are in for id Software's new action FPS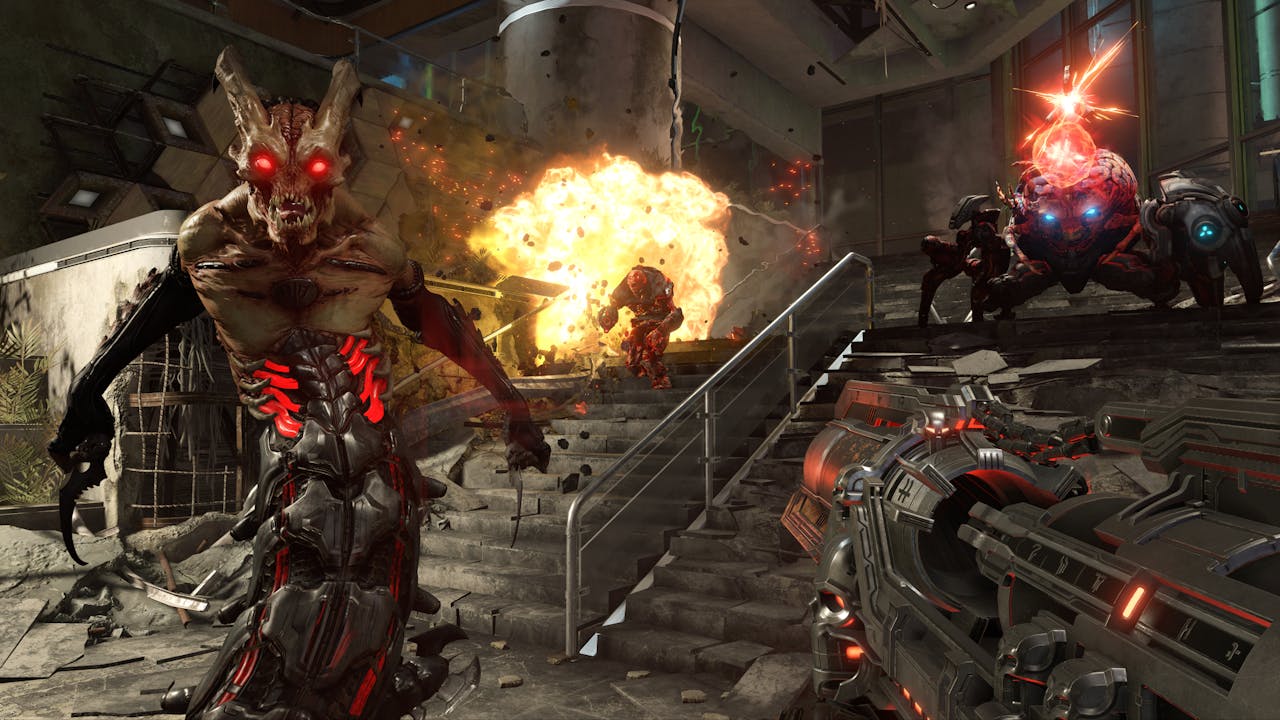 Developed by id Software, DOOM Eternal brings the ultimate combination of speed and power with the next leap in push-forward, first-person combat. Get your Steam PC key now!
We're just days aware from ripping and tearing a new demonic threat apart in the upcoming action FPS DOOM Eternal - and the critics have been getting us excited ahead of its release.
In id Software and Bethesda's sequel to DOOM (2016), you'll reprise your role as DOOM Slayer who must defend Earth as hell's gates have once again opened, battling against hordes of monsters in order to save what little remains of humanity. The BATTLEMODE (2v1 multiplayer mode) goes live with the game at launch on Friday, so critics have been scoring the game based on their experience with the campaign - and it's fair to say that they've really enjoyed it!
What are the critics saying about DOOM Eternal?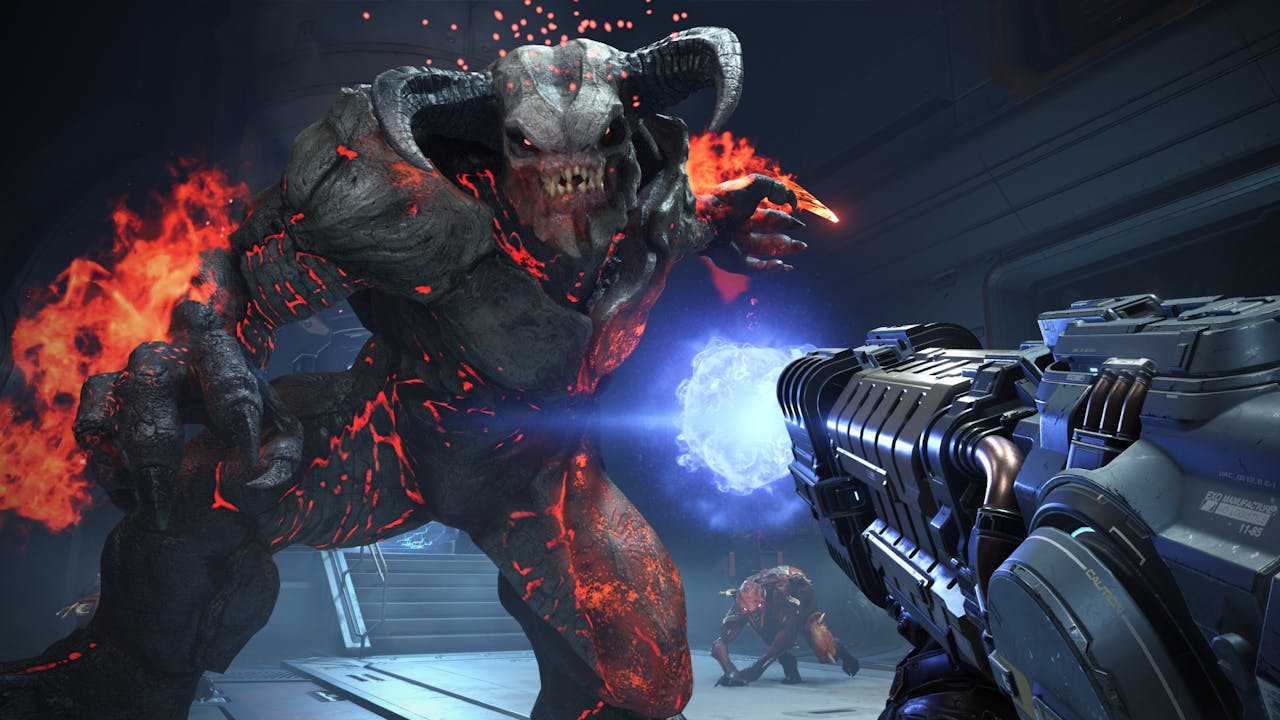 Here are some of the reviews so far for DOOM Eternal:
Cubed3 - "This almost feels like an entirely new experience, as every single aspect of its predecessor has seen an upgrade or revision. The concept of "push-forward combat" is even better this time around, forcing you to be in the moment every moment" - 100/100
Cultured Vultures - "DOOM Eternal is a bloody masterpiece of glorious violence that may well be the best the series has ever been" - 100/100
AusGamers - "Eternal is as much a statement of renewed intent as it is a brilliant slice of first-person action from id. A studio that has taken the simplicity and peerless feel of DOOM 2016, Quake III Arena, and other past glories and expanded that into an experience that also captures the wonder of exploring new alien worlds and locations" - 95/100
3DJuegos - "It seems difficult to think that the Doom franchise can raise its level of intensity even further, but it certainly does. Not only are all the additions welcome, but we can no longer imagine Doom without them" - 95/100
Vandal - "Doom Eternal is, in 2020, what Doom 2 was in 1994: one of the best FPS of its generation. Eternal is an incredible and brutal experience that you cannot miss" - 95/100
PC Gamer - "Doom Eternal is a ceaseless, panicked nightmare that pushes you to point and click with more skill and style than ever before" - 94/100
Everyeye.it - "Launching into the bloody embrace of Doom Eternal is a bit like waking up on Christmas morning and finding all the gifts we wanted under the tree. Plus a double-barreled shotgun" - 92/100
GameWatcher - "Doom Eternal's combat encounters are, quite possibly, the best in the genre. Snappy movement, a varied arsenal and executions, alongside a soundtrack that mixes atmospheric synths with pounding drums and devastating downtuned guitars all feed into the game's trademark frenetic action" - 85/100
GameSpot - "Its combat is just as quick and chaotic, but requires you to constantly analyze everything that's happening in order to come out victorious. Once you get the hang of the rhythm of Doom Eternal, it'll make you feel like a demon-slaying savant" - 80/100
Shacknews - "There's a lot to digest with the latest entry in the series – from new mechanics and weapons to the return of some iconic demon classes – and Doom Eternal is one hell of a good time" - 80/100
Want to know more about DOOM Eternal ahead of launch? We've answered a load of questions for you!
Purchase DOOM Eternal now from Fanatical, or opt for the DOOM Eternal Deluxe Edition to get the above plus the Year One Pass, two campaign add-ons, Demonic Slayer Skin, Classic Weapon Sound Pack and Throwback sound effects for your DOOM Eternal guns!
-
MORE DOOM ETERNAL NEWS
What DOOM Eternal got right - Our review - READ MORE
DOOM Eternal's monsters and weapons are a blast - READ MORE
DOOM Eternal Deluxe Edition - What's included - READ MORE
DOOM Eternal - Your questions answered - READ MORE
DOOM Eternal soundtrack - A behind-the-scenes look at recording - READ MORE
---
---
Share this post