Watch the rock choir do their thing for the upcoming FPS from id Software and Bethesda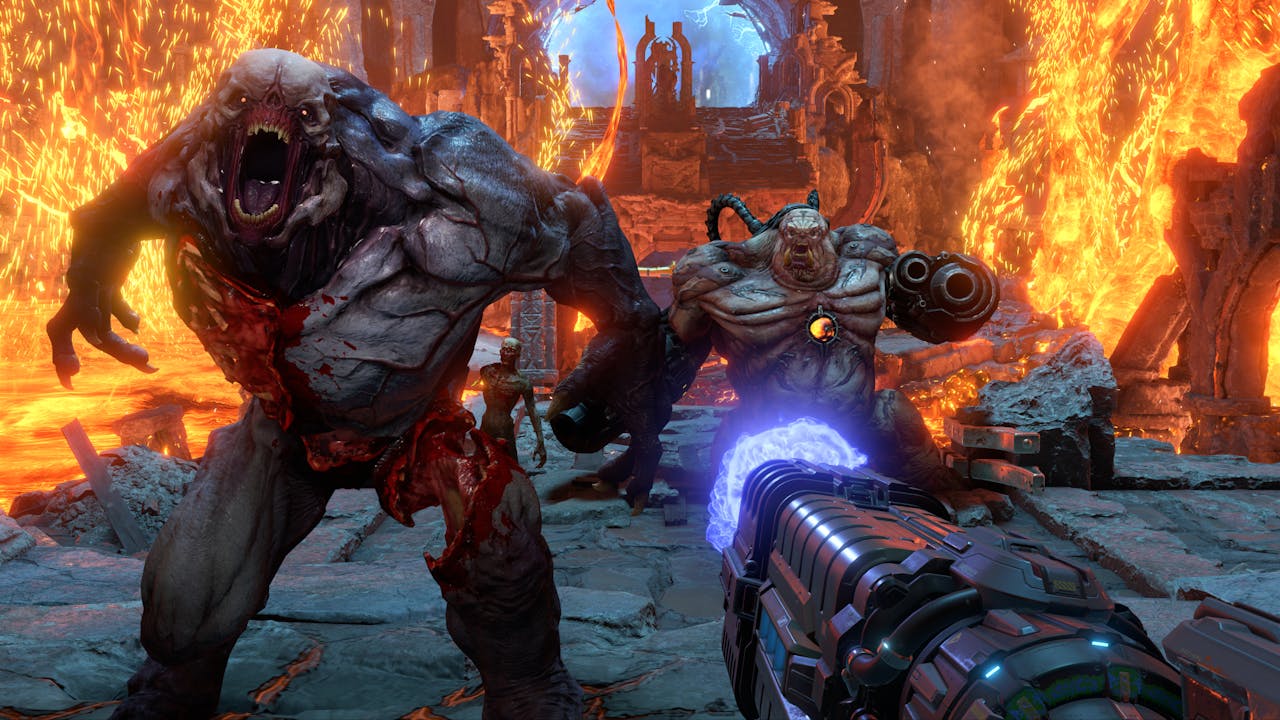 Developed by id Software, DOOM Eternal brings the ultimate combination of speed and power with the next leap in push-forward, first-person combat. Get your Steam PC key now!
When DOOM (2016) scooped 'Best Music' at The Game Awards, the pressure was on for id Software and Bethesda to replicate the spine-chilling, adrenaline-pumping aura for any future releases in the revamped series.
Fortunately, it looks like they've nailed it once again with the upcoming DOOM Eternal, in which players will once again take on the role of Doom Slayer as he hunts down demonic enemies to save humanity. When running into battle with your ridiculously overpowered, oversized weapons, there's nothing greater than busting some skulls to some proper heavy rock music.
But how do id Software and Bethesda record such wonderful, setting-the-mood audio - well, they've treated us all to a behind-the-scenes look at the recording studio, where a number of heavy metal singers gathered to lend their voices to the cause.
An open-call was put out to singers interested in taking part, of which over 20 people were selected from applications.
In the video, DOOM Eternal composer Mick Gordon said: "The group that we ended up putting together is really diverse, there's so many different types of metal singers there."
The developer even managed to bring a Mongolian heavy metal artist, Nature Ganganbaigal (Tengger Cavalry), on board to add an eerie deep voice to the soundtrack.
Get to rock and rip demons apart when DOOM Eternal launches on March 20th, 2020. Pre-order your key from Fanatical right now and get the pre-order bonuses including DOOM 64 as a free digital download. Pre-order the DOOM Eternal Deluxe Edition and you'll get the base game, DOOM 64 and additional bonus content including the Demonic Slayer Skin, Classic Weapon Sound Pack and Year One Pass DLC.
---
---
Share this post