We answer burning questions on the hellish action FPS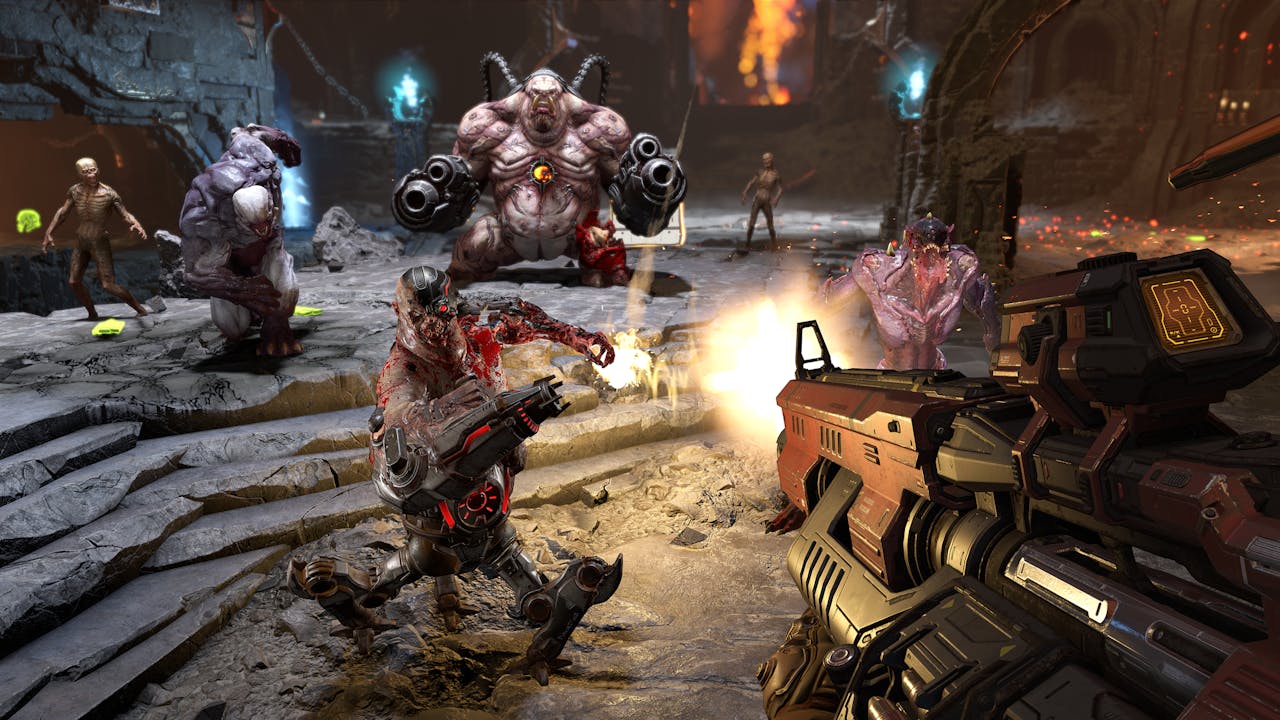 Developed by id Software, DOOM Eternal brings the ultimate combination of speed and power with the next leap in push-forward, first-person combat. Get your Steam PC key now!
Suit up, Slayer, because it's almost time to lock and load, rip and tear, and basically just decimate every hellish creature you can find in the highly-anticipated DOOM Eternal.
Bethesda and id Software's new action FPS will be bringing the heat this month, as creatures of unspeakable horror swarm Earth, with humanity hanging in the balance. Thank heavens for DOOM Slayer, the ultra buff warrior who has returned to crush skulls and leave a trail of blood and guts from his fallen enemies as he ventures into battle wielding crazy weapons and powered-up perks.
If you're new to the series, or even if you played the previous DOOM game and want to know more about its upcoming sequel, we've rounded up some of the top questions that gamers have been asking about DOOM Eternal - and kindly answered them!
Will there be a DOOM Eternal demo?
Sadly, there will be no DOOM Eternal demo - not to the public anyway. Fanatical was among a few lucky sons of witches to get a taste of the first three hours of the game in a behind-closed-doors demo play event. As expected, there's plenty of gut-busting action and a great line-up of powerful weapons to choose from.
We had a blast!
Will DOOM Eternal have multiplayer?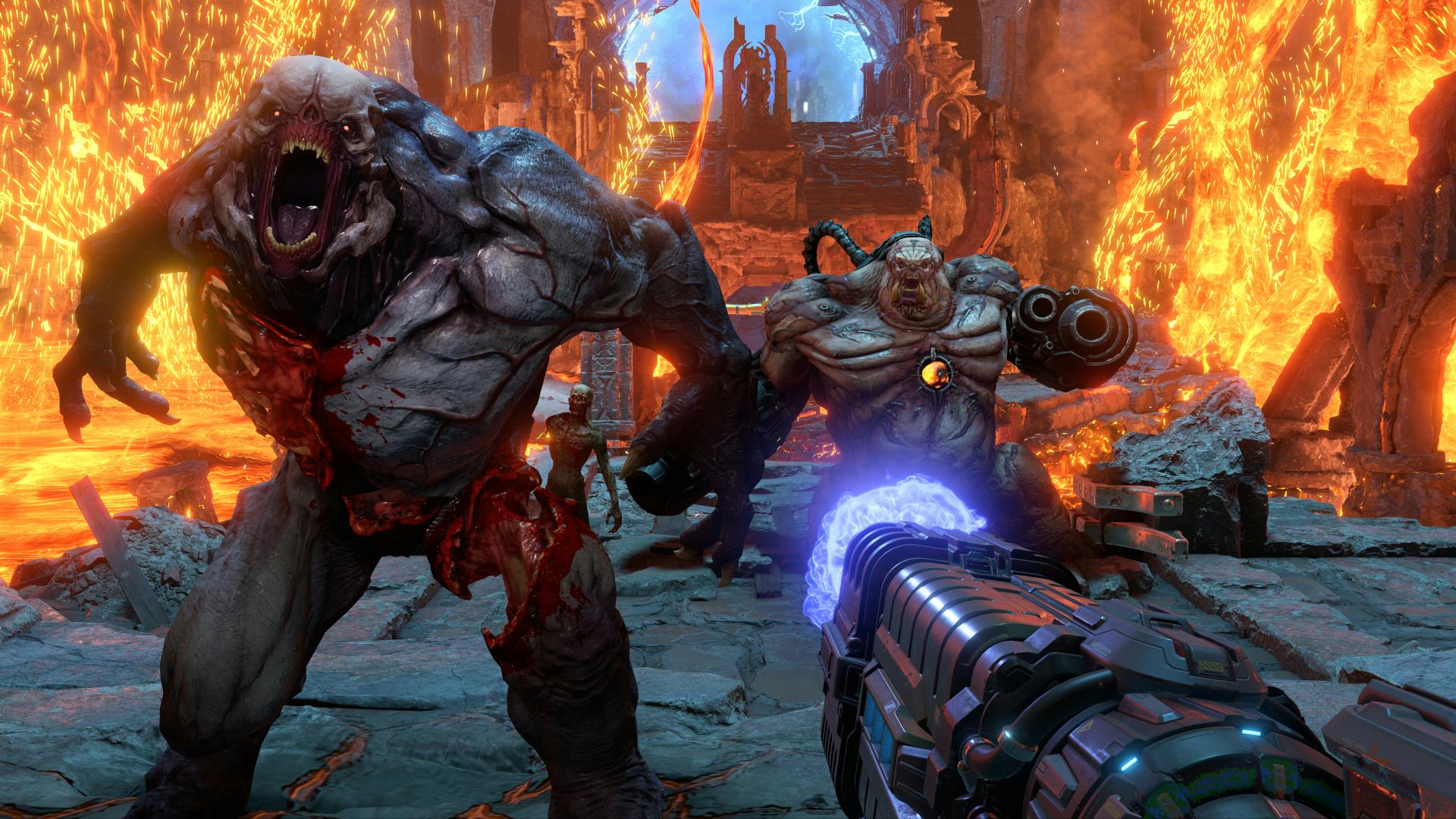 Yes, DOOM Eternal features multiplayer - as did its 2016 predecessor DOOM - but id Software has introduced a new game mode in place of the traditional team deathmatch arena-like mode seen before. BATTLEMODE is the new 2 versus 1 multiplayer experience built from the ground up.
One player takes on the role of a fully-armed DOOM Slayer and faces off against two player-controlled demons, duking it out over three rounds of intense first-person combat.
What is the plot in DOOM Eternal?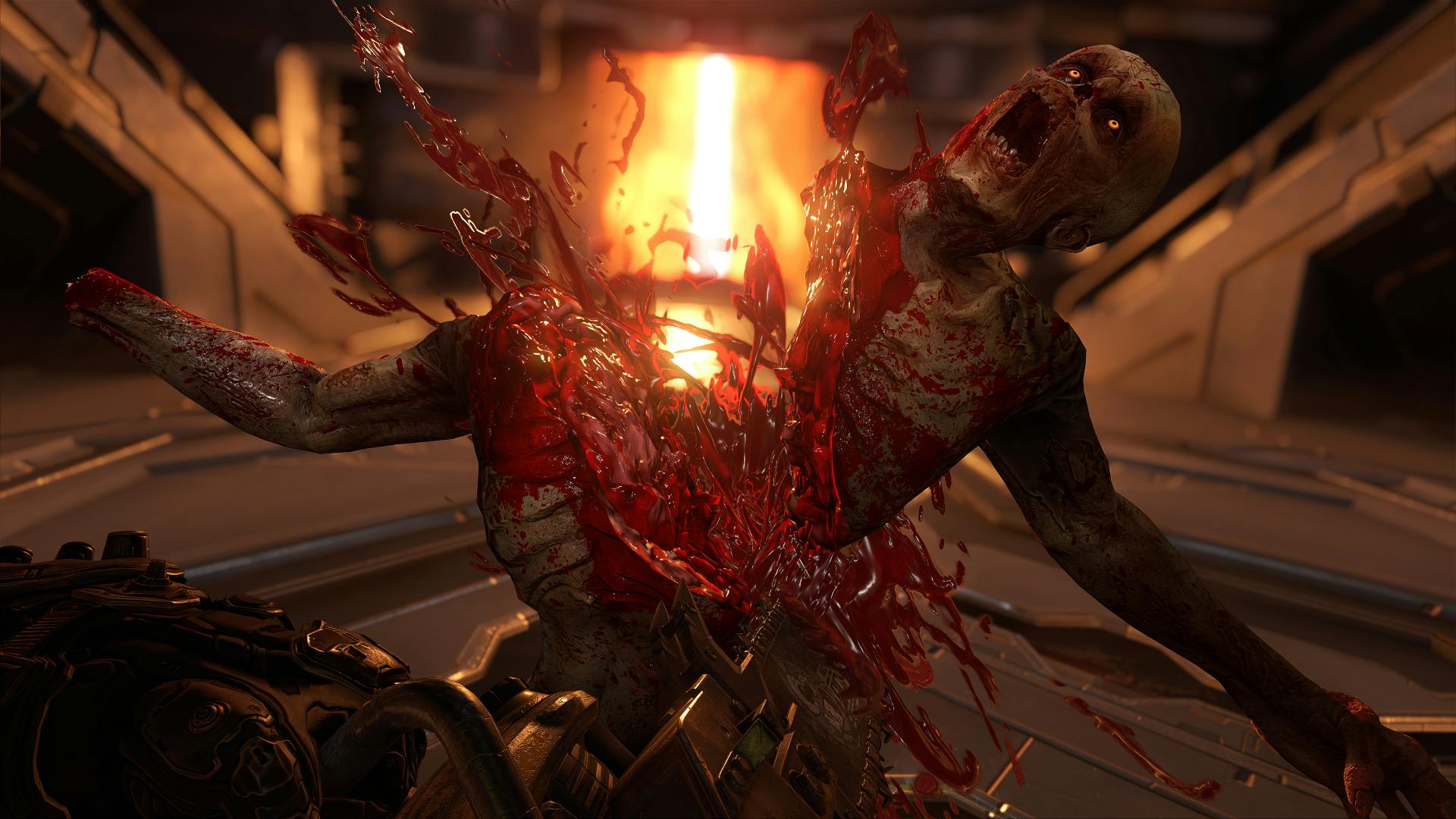 There isn't a huge amount on what the whole story is about, but from general information here and there, as well as playing through the first three hours in our hands-on demo, we've got a pretty good understanding of what to expect. DOOM Eternal is supposedly set around eight months after the events of DOOM (2016), and a new demonic invasion has risen from Hell - wiping out most of Earth's population and conquering the lands.
With the remaining survivors safely aboard arcs floating in orbit, DOOM Slayer must return to Earth to take on hordes of demons controlled by the Hell Priests, a sinister group led by supreme leader Khan Maykr, hellbent on destroying humanity for good. It's been rumoured that we'll find out more about DOOM Slayer himself, other than the fact that he's a bulked up killing machine.
In the demo, we came across 'Betrayer', a human NPC, as well as encountering the Marauder - an axe-wielding, Super Shotgun-slinging enemy - both of which were wearing similar armor to DOOM Slayer... could they be connected to his past in any way?
Why was DOOM Eternal delayed?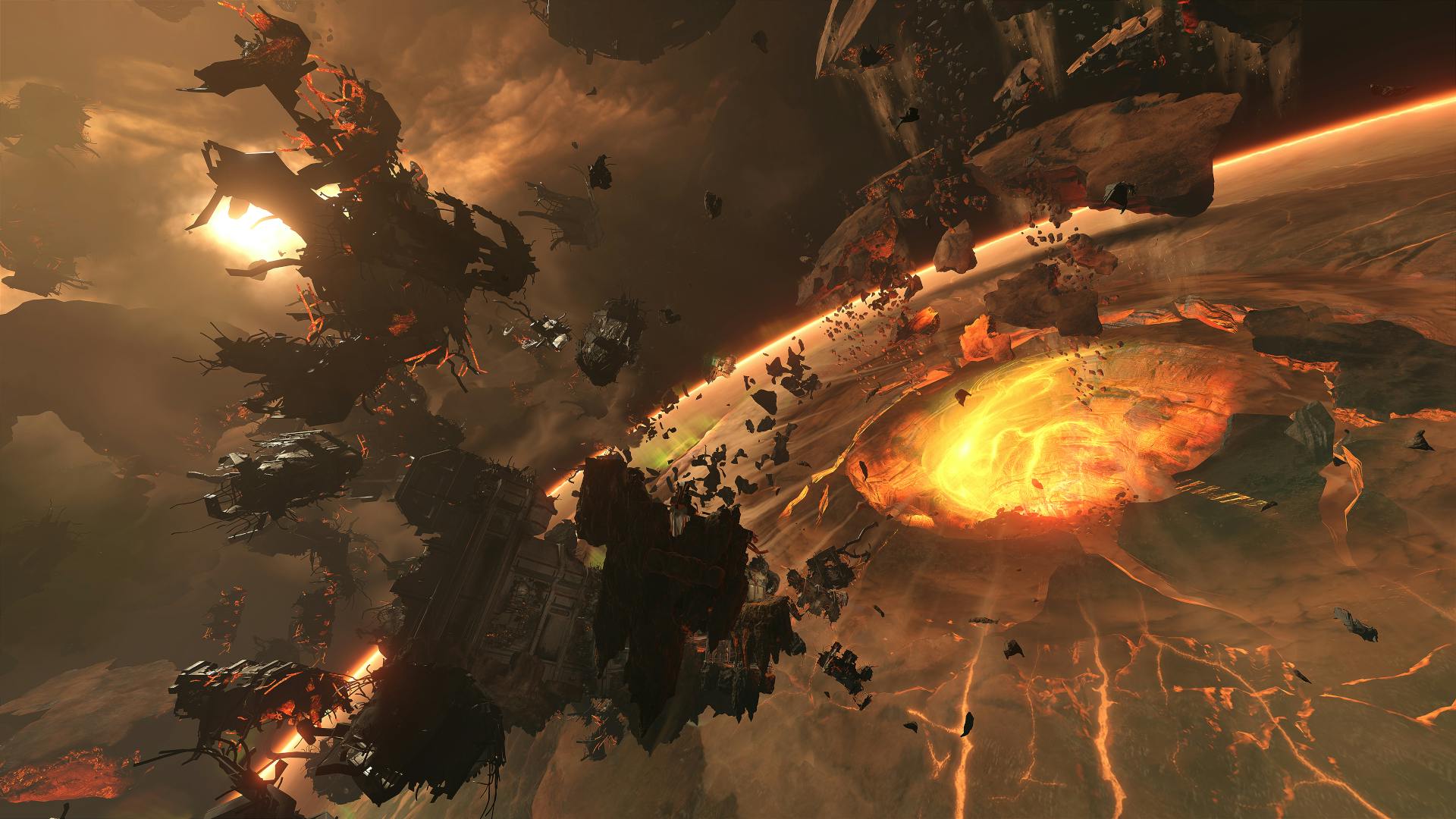 DOOM Eternal was due to be released in November 2019, but just one month ahead of launch, Bethesda and id Software announced that the game would now launch in March 2020.
In a statement, the official DOOM Twitter page, id Software said "Throughout the development of DOOM Eternal, our goal has been to deliver a game that exceeds your greatest expectations across the board. To make sure we're delivering the best experience - for DOOM Eternal to live up to our standards of speed and polish - we've made the decision to extend our launch date by a few months to March 20th, 2020.
"We know many fans will be disappointed by this delay, but we are confident that DOOM Eternal will deliver a gaming experience that is worth the wait."
Is Samuel Hayden in DOOM Eternal?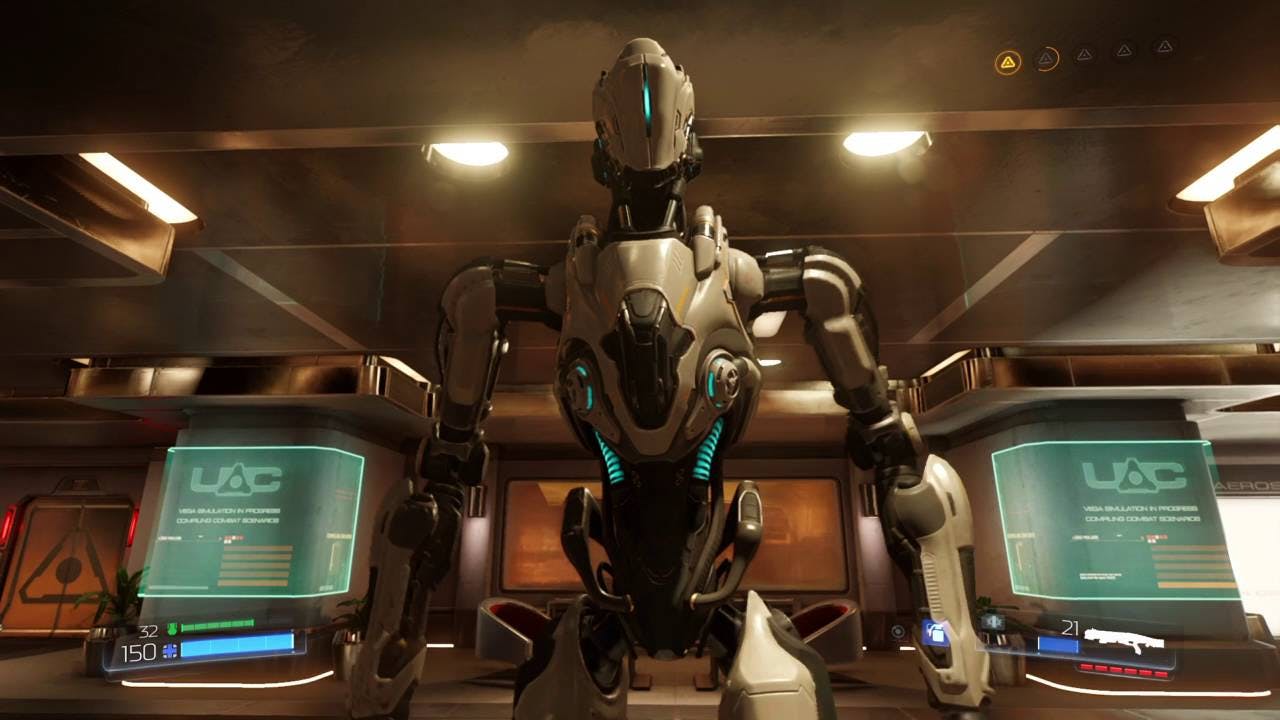 If you haven't played DOOM (2016) then you're probably wondering who the hell this guy is, so allow us to recap. Chairman of the UAC, Hayden was one of the first to embark on a manned expedition to Hell in 2145, where he discovered DOOM Slayer and brought him back under close observation.
After being diagnosed with an incurable form of brain cancer, Hayden opted to transfer his conscience to a robotic body, which you see in the previous DOOM game. Hayden guides you through the game and you'll come to face to face once again at the end of DOOM, but we won't go into too much detail just in case you've yet to finish it.
Let's just say that he might reappear in the near future...
What game engine will DOOM Eternal run on?
DOOM Eternal will run on the id Tech 7 game engine, which is 10 times the geometric detail and higher texture fidelity of id Tech 6 game engine used in DOOM (2016). This new engine also allowed id Software to introduce the 'Destructible Demons' system, which means that enemy's bodies deteriorate and show significant damage as you fight them.
When is DOOM Eternal coming out?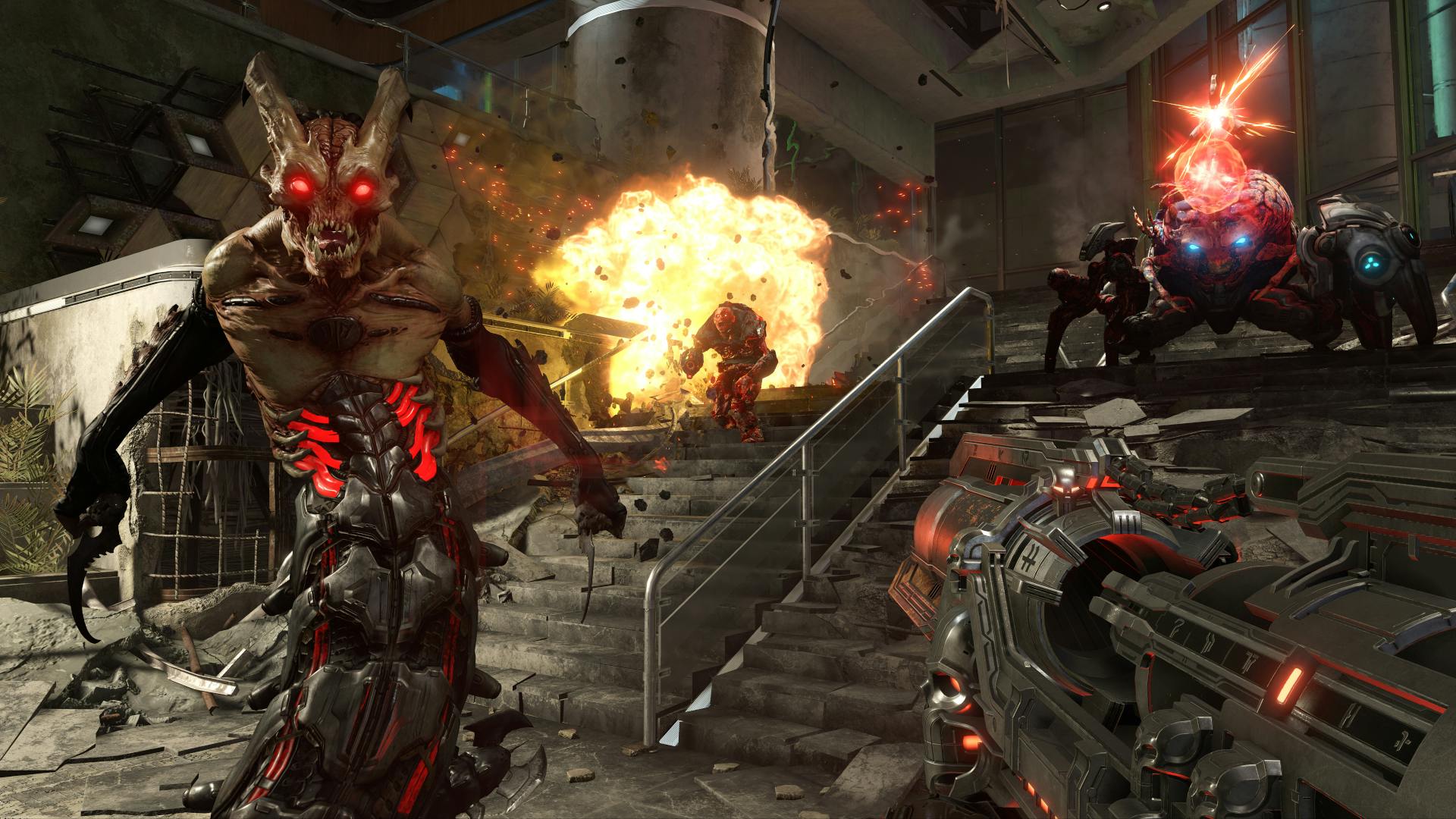 You'll be pleased to hear that DOOM Eternal is arriving very soon. Both the standard edition and Deluxe Edition arrive on PC and console on March 20th, 2020. If you pre-order now, you'll also get the Rip and Tear Pack, as well as DOOM 64 as a free digital bonus!
Will DOOM Eternal have splitscreen co-op?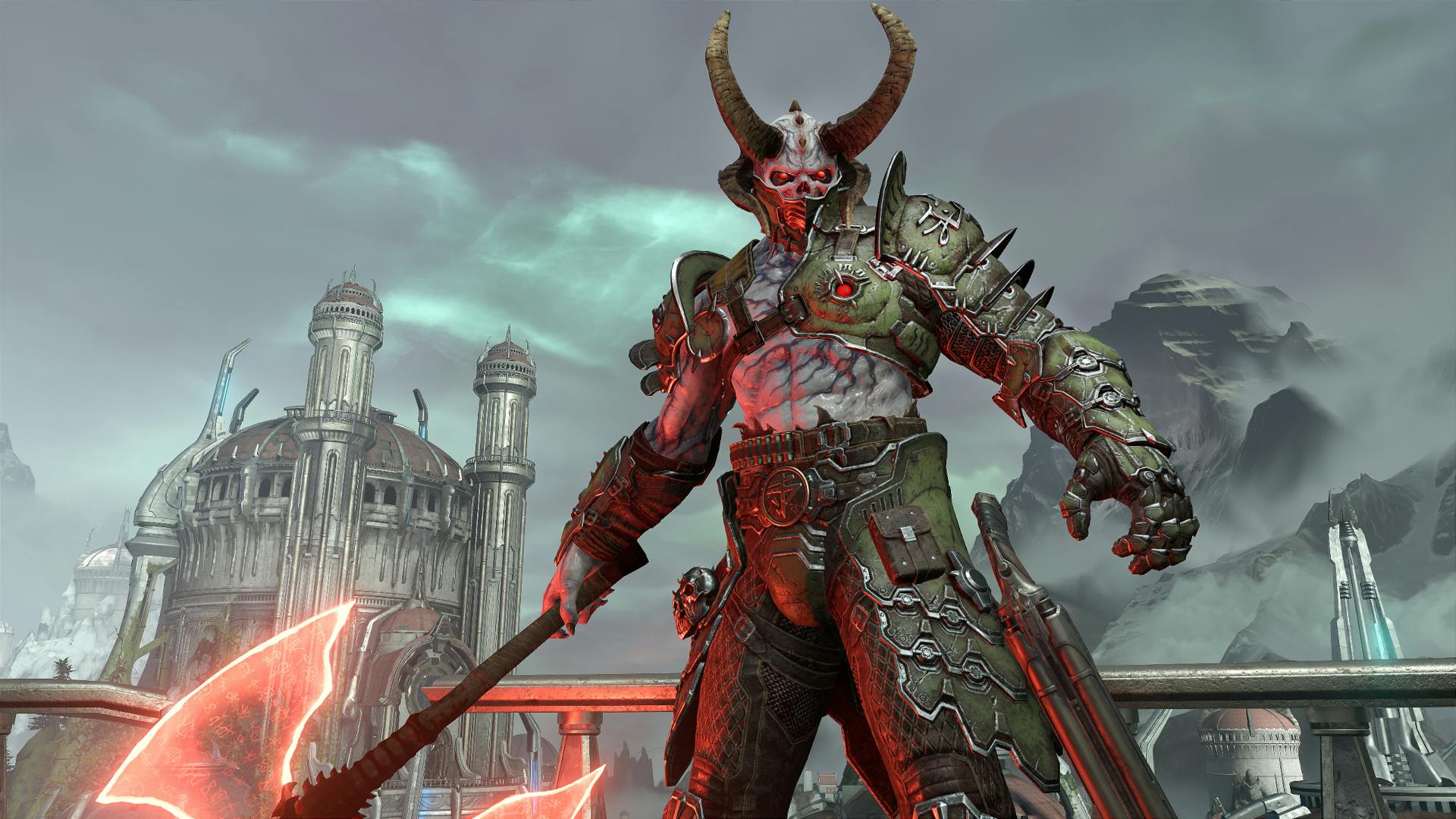 Nope, from what we understand DOOM Eternal will not feature a co-op splitscreen mode. The only co-op element that we can identify in this action FPS is that two players will work together against a lone DOOM Slayer in the 2v1 BATTLEMODE in online multiplayer. So, unfortunately, DOOM Slayer doesn't get a demon-slaying buddy to help him.
Will DOOM Eternal run on my PC?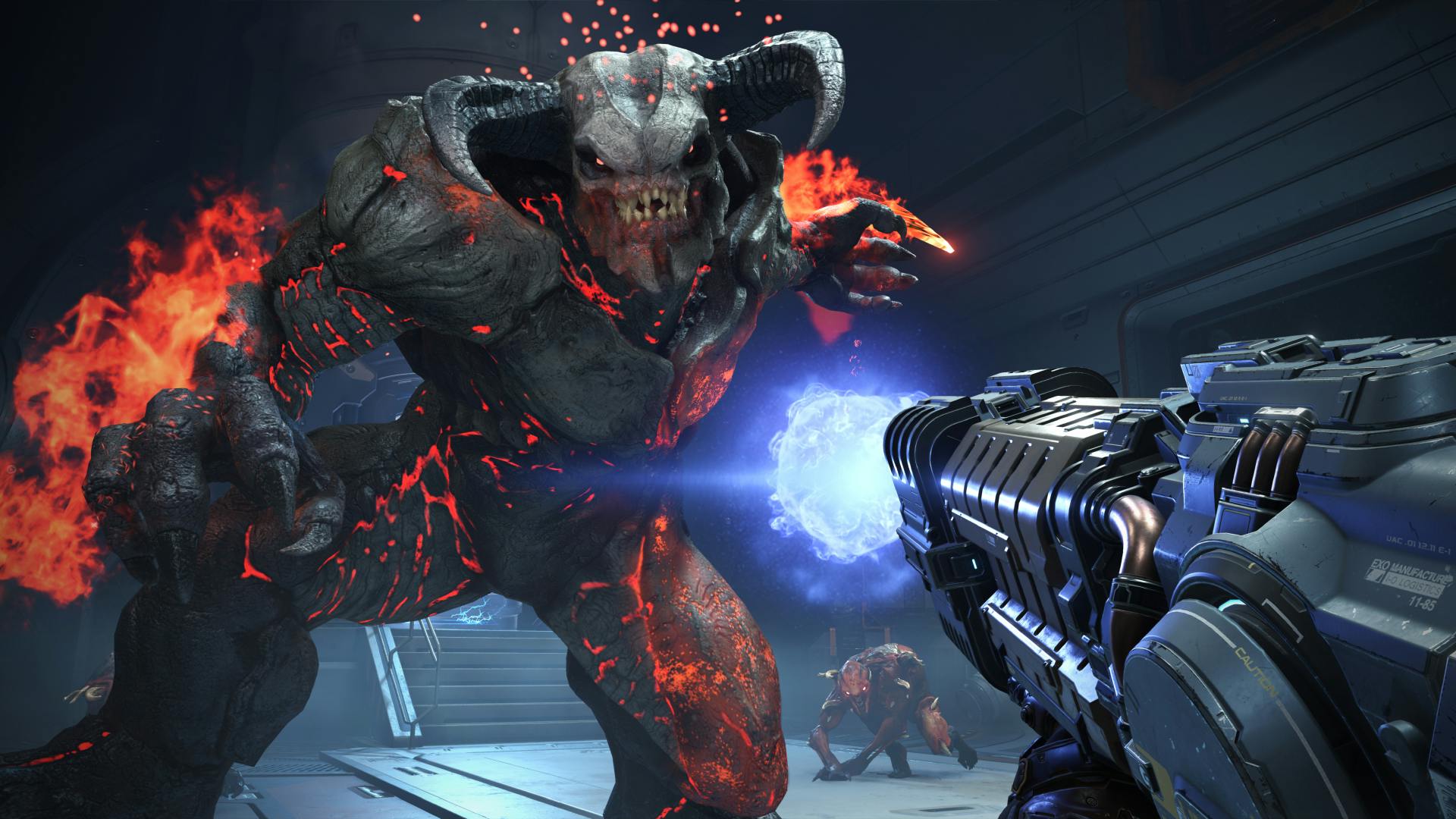 Well, that depends on what PC you have, doesn't it!
The minimum system requirements to run DOOM Eternal are:
OS: Windows 7/10 (64-bit)
CPU: Intel Core i5 @ 3.3 GHz / AMD Ryzen 3 @ 3.1 GHz
GPU: Nvidia GeForce GTX 970 (4GB), GTX 1060 (6GB), GTX 1650 (4GB) / AMD Radeon R9 290 (4GB), RX 470 (4GB)
RAM: 8GB
HDD: 50GB free space
If your PC is a bit more, shall we say, equipped for the fight, the recommended system requirements for DOOM Eternal are:
OS: Windows 10 (64-bit)
CPU: Intel Core i7-6700K / AMD Ryzen 7 1800X
GPU: Nvidia GeForce GTX 1080 (8GB), RTX 2060 (8GB) / AMD Radeon RX Vega56 (8GB)
RAM: 16GB
HDD: 50GB free space
---
---
Share this post