All the content in Techland's bumper edition of the popular open-world survival horror
We all love a zombie. The shambling undead horrify yet intrigue us, which is evident in how much our media consumption is focused on them.
From The Walking Dead to Resident Evil, zombies are a constant fixation of our culture. Now, zombie-parkour game Dying Light is mutating for the better in the shape of its Platinum Edition, and we're here to tell you all about it and what's included!
The base game, obviously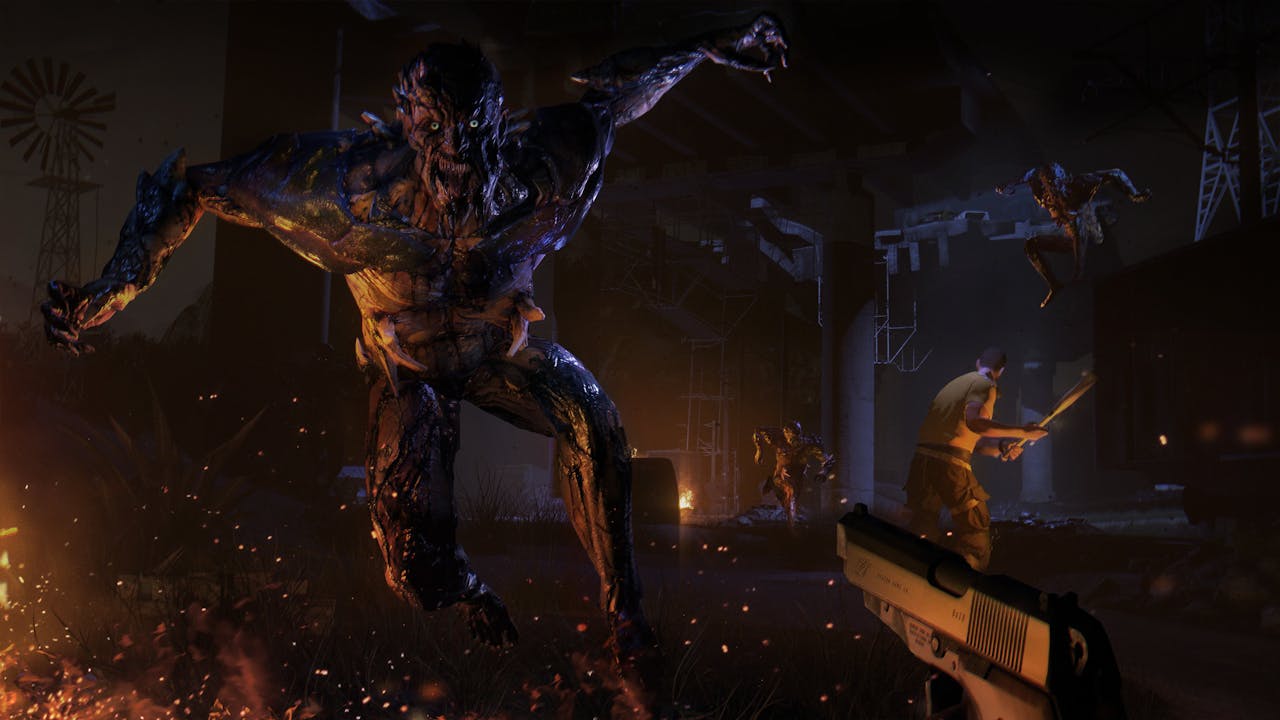 This one should probably go without saying, honestly, but you get the entire base game of Dying Light to go with your DLC. It's a vast open-world action RPG where by day you scavenge and explore, and by night the dead walk the streets with a hunger for flesh.
Dying Light's movement system is one of the best seen in any first person game, with a parkour movement set that makes traversing its wide world a joy. Be warned though, you'll just as easily jump into danger as jump out of it.
The story follows undercover agent named Kyle Crane, voiced by Roger Craig Smith, who is sent to infiltrate a quarantine zone in the city of Harran. However, his objective sees him thrown into a terrifying battle with rival human factions and undead creatures.
Dying Light's day-night cycle really turns up the heat, as by nightfall a new breed of zombie emerges, known as the 'Volatile', which possess great speed and aggression - so either head to your nearest Safe Zone or bring some UV gadgets to fend them off!
The game features a host of customizable weapons, including baseball bats, axes and wrenches that can be electrified or coated in poison or fire.
The Following (as in the expansion DLC)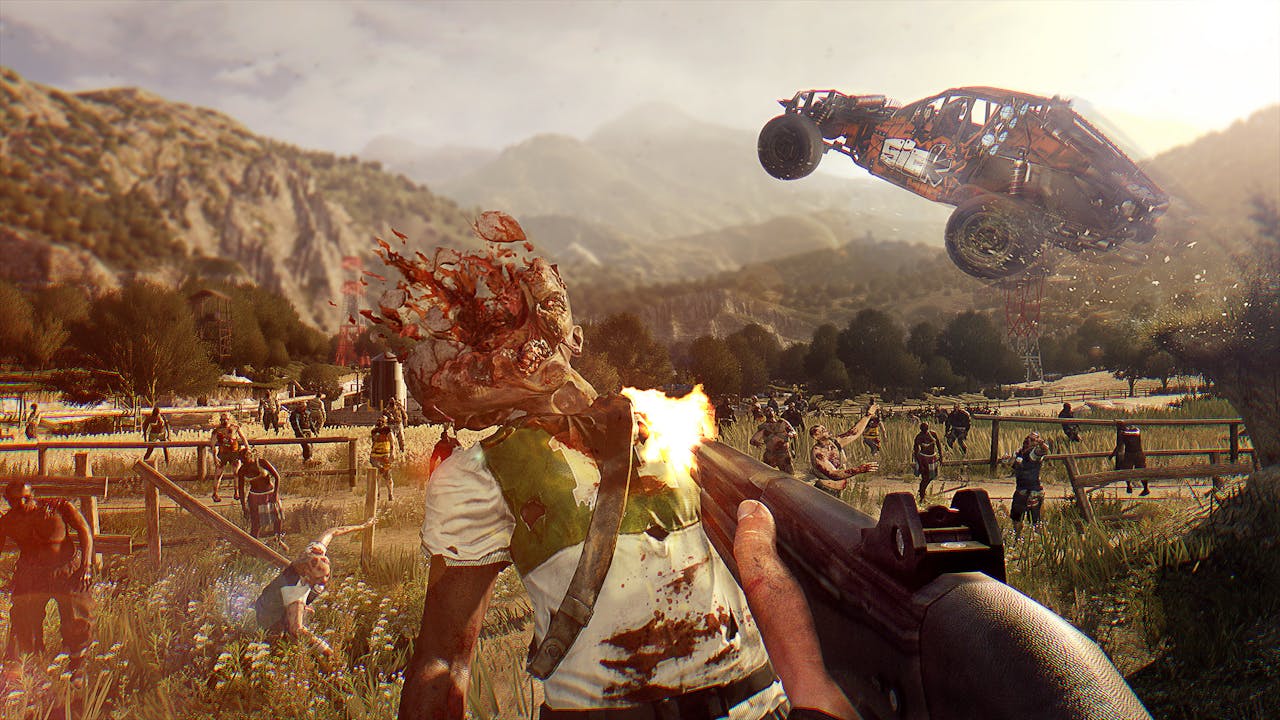 In 2016, Techland released an expansion for Dying Light titled The Following. The expansion added whole new characters, a whole new area to explore that's twice as big as the other two maps in the game along with the story to boot.
It also added new mechanics and opportunities to the game, such as a Dune Buggy, a Crossbow and more. In addition to all of this the game gained a new difficulty mode titled 'Nightmare Mode' that makes enemies harder to defeat.
Hellraid Mode
In Dying Light: Hellraid, the world becomes altogether more primitive. Instead of guns and bullets, your weapons are blades and bows. Instead of zombies, you're fighting against skeletons.
The mode even comes with a story that can be played cooperatively in which you fight through a demon-infested temple to save a powerful mage. With shields, swords and skeletons galore, it's up to you to watch every corner you turn for monsters and evil.
Be The Zombie Mode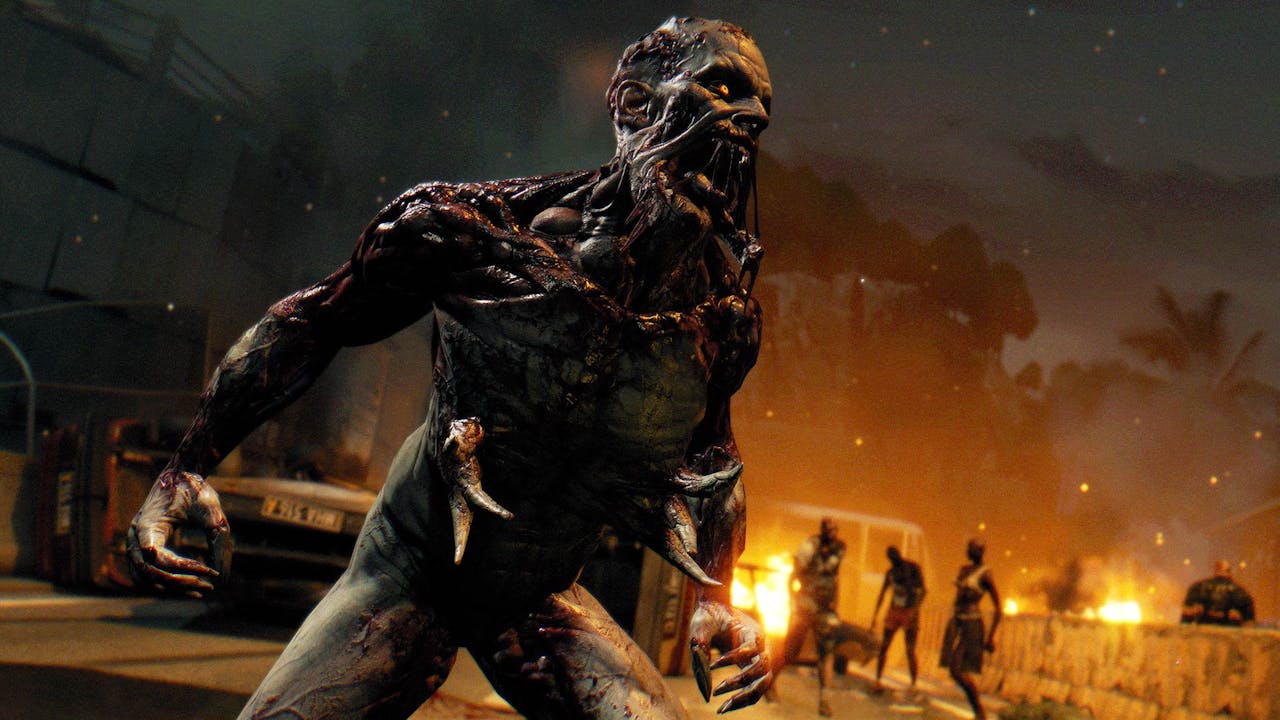 This one feels pretty self-explanatory, but sure. In Be The Zombie mode you control the Night Hunter, a player-controlled infected with a unlockable skill-tree. Your goal is to defend your nest and kill any player who dares attack you.
Meanwhile other players are the human survivors, attempting to finish off the Night Hunter once and for all.
All previously released bundles and smaller modes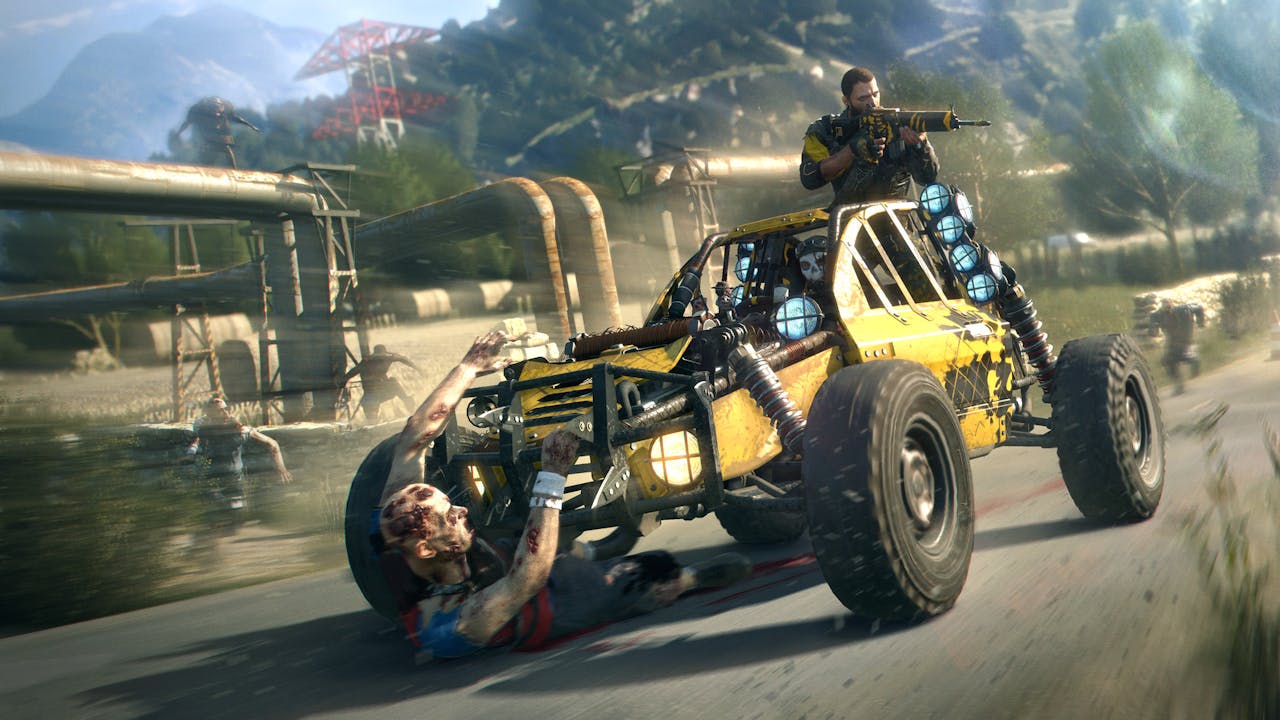 Everybody take a deep breath, this could take a while. With your purchase of Dying Light - Platinum Edition you'll get:
Voltaire Hunter Bundle
Ultimate Survivor Bundle
Harran Tactical Unit Bundle
Volkan Combat Armor Bundle
Viking: Raiders Of Harran Bundle
Crash Test Skin Pack
Cuisine and Cargo
Bozak Horde Mode
...That's a hell of a lot of bundles.
Don't miss out on the parkour-fuelled, horror survival thrill ride with your officially licensed Dying Light: Platinum Edition Steam PC key from Fanatical now.
Article by Ryan Easby
---
---
Share this post