It's heading to Nintendo Switch too!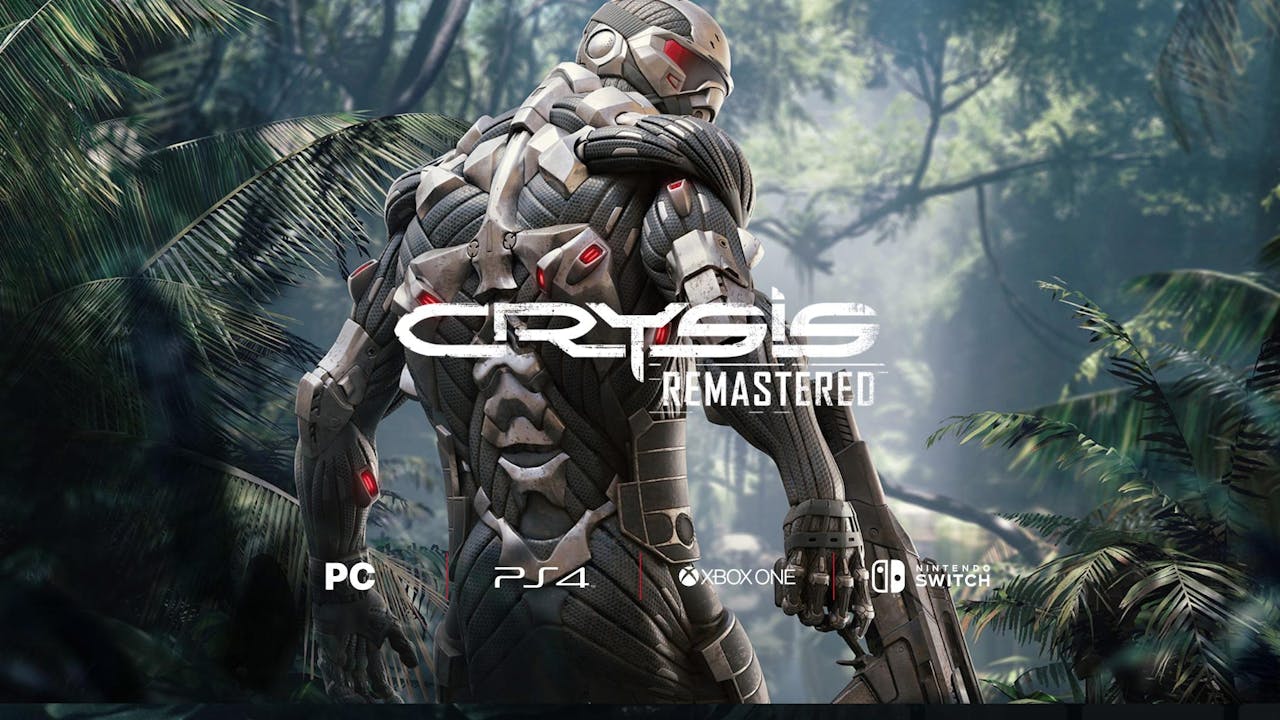 UPDATE: Crytek has released the official Crysis Remastered teaser trailer!
After a few teasers across the world wide web, it looks like we will in fact be getting a remastered version of the 2007 hit game Crysis, according some eagle-eyed gamers out there.
On the official Crysis website's Cookie Policy page, a logo appeared to take you to a new site featuring brand-new Crysis artwork and critically-acclaimed FPS will be making a return almost 13 years after the original was released. That page has since been removed as it appears the site let it slip a little bit early, but it's pretty much guaranteed that the Crysis Remake will be appearing soon.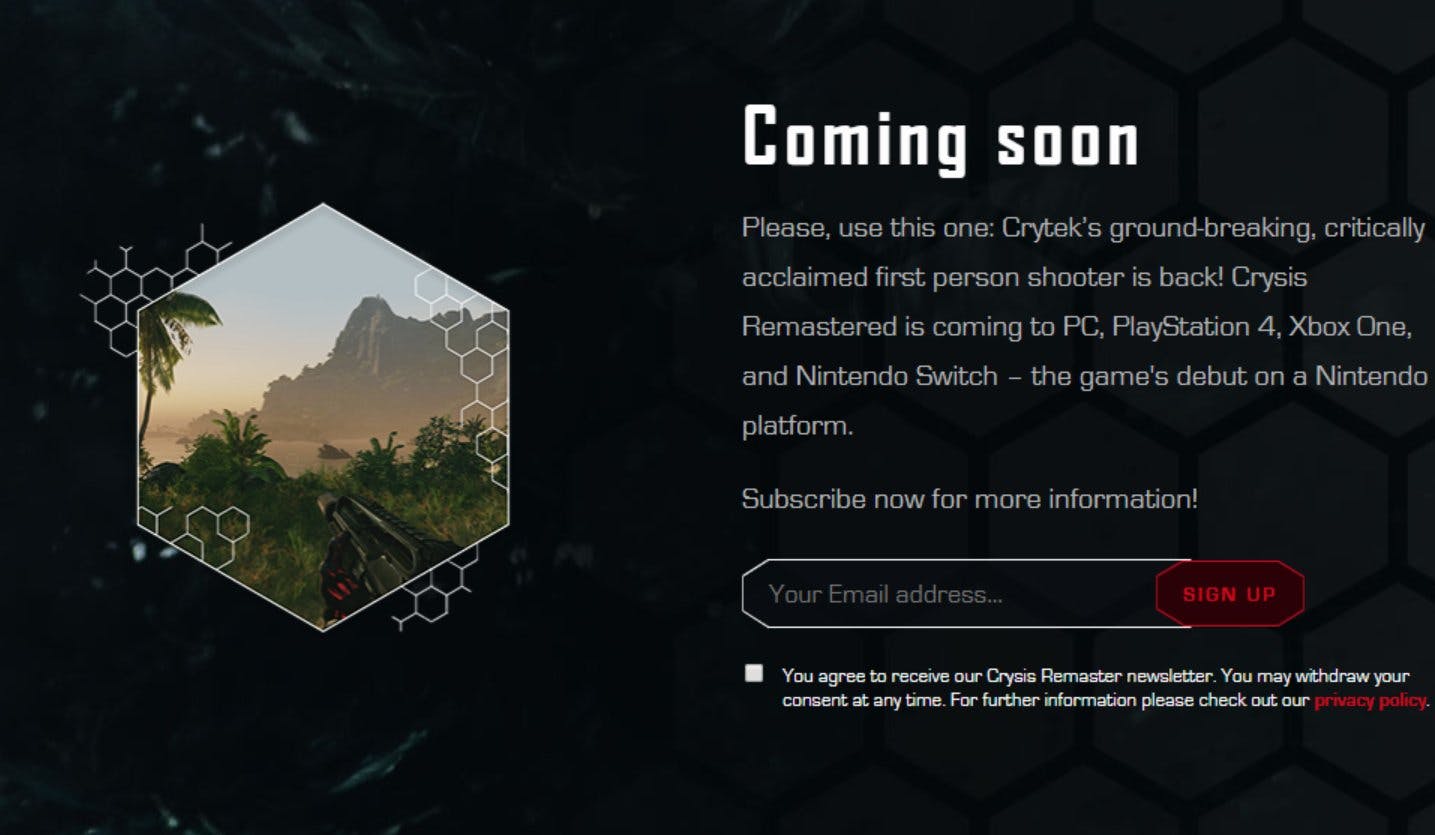 Official blurb from the new site, which has been removed and altered slightly from the screen grab above captured by @RobotBrush, said: "Crytek's ground-breaking, critically acclaimed first person shooter is back!
"Crysis Remastered is coming to PC, PlayStation 4, Xbox One, and Nintendo Switch – the game's debut on a Nintendo platform."
The site also confirmed that Crysis Remastered will feature 'higher quality textures' and 'CRYENGINE's native hardware and API-agnostic ray tracing solution'.
The original game was developed by Crytek and Free Radical Design, and was followed in the main series by Crysis 2 in 2011, with the trilogy complete in 2013 with Crysis 3 - a standalone expansion called Crysis: Warhead was released in 2008. Crysis 1 was so vastly powered for its time that it even had a humorous rhetorical internet question/meme on whether players' PCs could handle it... 'But can it run Crysis?'
---
---
Share this post