These deals are, quite frankly, egg-cellent!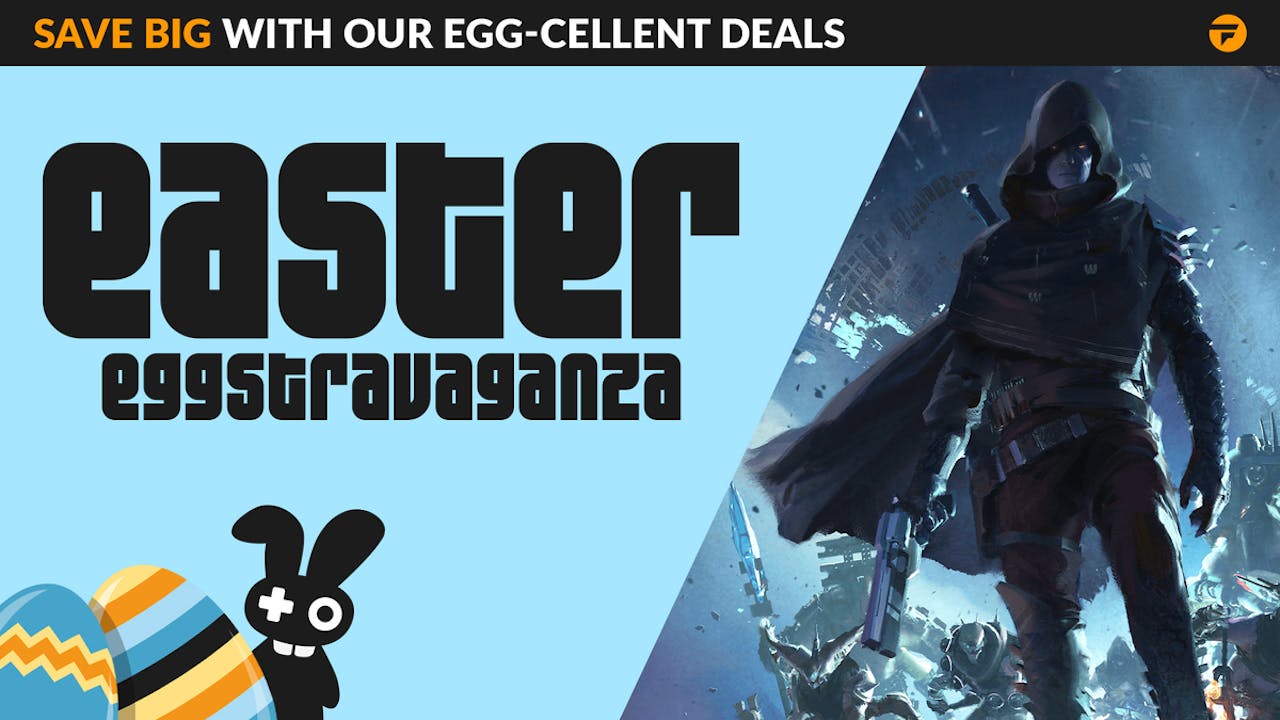 It may be April Fool's Day, but this is no 'yolk'... thousands of amazing PC game deals are now live for you to select from in our Easter Eggstravaganza!
Featuring Bethesda, Capcom, Bungie and Ubisoft and many more big developers and publishers, this event is not to be missed - so hop to it and fill your basket with unmissable savings on your favorite titles. Also during the Easter Eggstravaganza celebrations, we're giving you extra rewards when you spend during the event - and, to top it all off, there's also the chance to win some epic PC gaming prizes.
Keep up to speed on all the egg-citing news below!
Easter Eggstravaganza Day One deals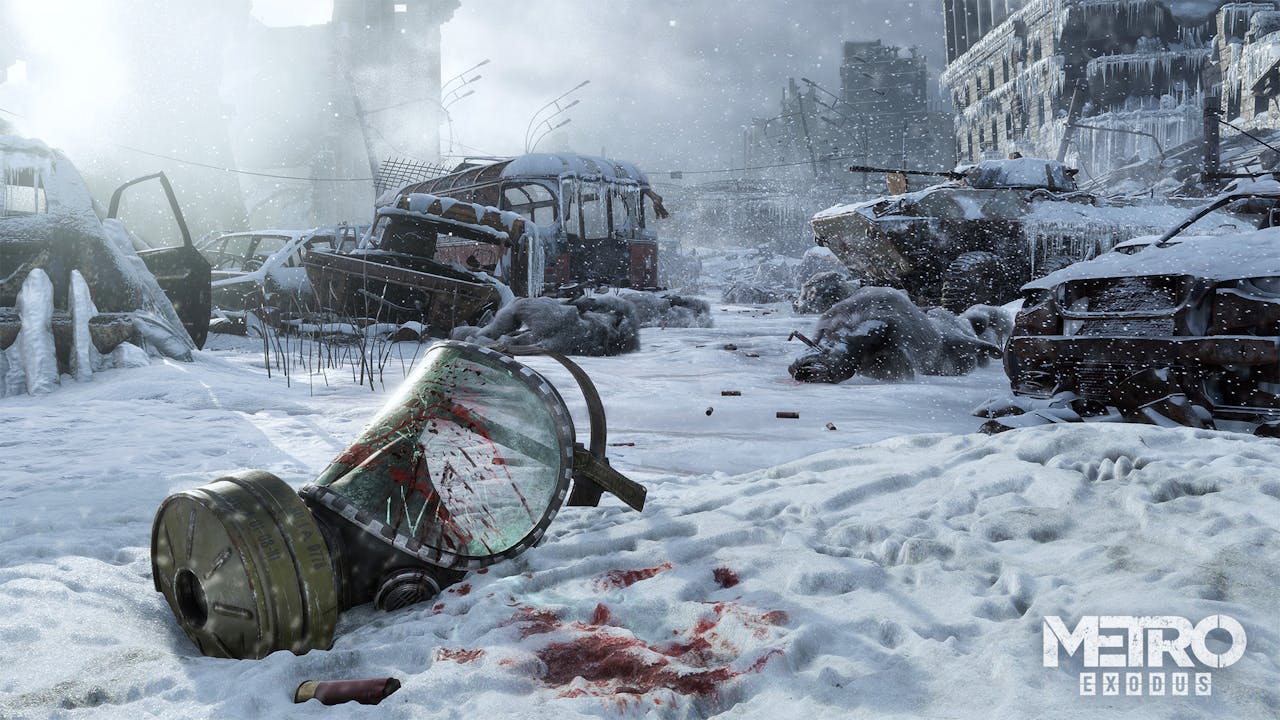 <b><a href="https://www.fanatical.com/game/a-plague-tale-innocence">A Plague Tale: Innocence</a> - SAVE 73%</b>
<b><a href="https://www.fanatical.com/game/anno-1800-standard-edition">Anno 1800</a> - SAVE 54%</b>
<b><a href="https://www.fanatical.com/game/anno-1800-complete-edition-year-3">Anno 1800™ Complete Edition Year 3</a> - SAVE 41%</b>
<b><a href="https://www.fanatical.com/game/anno-1800-gold-edition-year-3">Anno 1800™ Gold Edition Year 3</a> - SAVE 41%</b>
<b><a href="https://www.fanatical.com/game/assassins-creed-odyssey">Assassin's Creed Odyssey</a> - SAVE 77%</b>
<b><a href="https://www.fanatical.com/game/assassin-s-creed-odyssey-deluxe-edition">Assassin's Creed Odyssey: Deluxe Edition</a> - SAVE 77%</b>
<b><a href="https://www.fanatical.com/game/assassin-s-creed-odyssey-gold-edition">Assassin's Creed Odyssey: Gold Edition</a> - SAVE 77%</b>
<b><a href="https://www.fanatical.com/game/assassin-s-creed-odyssey-ultimate-edition">Assassin's Creed Odyssey: Ultimate Edition</a> - SAVE 77%</b>
<b><a href="https://www.fanatical.com/en/bundle/baldurs-gate-the-complete-saga">Baldur's Gate: The Complete Saga</a> - SAVE 70%
<b><a href="https://www.fanatical.com/game/beyond-a-steel-sky">Beyond a Steel Sky</a> - SAVE 48%</b>
<b><a href="https://www.fanatical.com/dlc/destiny-2-beyond-light">Destiny 2: Beyond Light</a> - SAVE 40%</b>
<b><a href="https://www.fanatical.com/game/far-cry-5-gold-edition">Far Cry 5 - Gold Edition</a> - SAVE 81%</b>
<b><a href="https://www.fanatical.com/game/far-cry-5-gold-edition-far-cry-new-dawn-deluxe-edition-bundle">Far Cry 5 Gold Edition + Far Cry New Dawn Deluxe Edition Bundle</a> - SAVE 81%</b>
<b><a href="https://www.fanatical.com/game/far-cry-new-dawn">Far Cry New Dawn</a> - SAVE 77%</b>
<b><a href="https://www.fanatical.com/game/for-honor-complete-edition">FOR HONOR - Complete Edition</a> - SAVE 77%</b>
<b><a href="https://www.fanatical.com/game/greedfall">GreedFall</a> - SAVE 64%</b>
<b><a href="https://www.fanatical.com/game/helldivers-digital-deluxe-edition">HELLDIVERS Digital Deluxe Edition</a> - SAVE 54%</b>
<b><a href="https://www.fanatical.com/game/helldivers-dive-harder-edition">HELLDIVERS Dive Harder Edition</a> - SAVE 54%</b>
<b><a href="https://www.fanatical.com/game/horizon-zero-dawn-complete-edition">Horizon Zero Dawn Complete Edition</a> - SAVE 40%</b>
<b><a href="https://www.fanatical.com/game/kingdom-come-deliverance">Kingdom Come: Deliverance</a> - SAVE 60%</b>
<b><a href="https://www.fanatical.com/game/metro-exodus">Metro Exodus</a> - SAVE 63%</b>
<b><a href="https://www.fanatical.com/game/metro-exodus-gold-edition">Metro Exodus - Gold Edition</a> - SAVE 68%</b>
<b><a href="https://www.fanatical.com/game/middle-earth-shadow-of-war-definitive-edition">Middle-earth: Shadow of War Definitive Edition</a> - SAVE 81%</b>
<b><a href="https://www.fanatical.com/dlc/middle-earth-shadow-of-war-expansion-pass">Middle-earth: Shadow of War Expansion Pass</a> - SAVE 81%</b>
<b><a href="https://www.fanatical.com/game/middle-earth-shadow-of-war-standard-edition">Middle-earth: Shadow of War Standard Edition</a> - SAVE 81%</b>
<b><a href="https://www.fanatical.com/game/monster-train">Monster Train</a> - SAVE 40%</b>
<b><a href="https://www.fanatical.com/dlc/mortal-kombat-11-aftermath">Mortal Kombat 11: Aftermath</a> - SAVE 64%</b>
<b><a href="https://www.fanatical.com/game/mount-blade-ii-bannerlord">Mount & Blade II: Bannerlord</a> - SAVE 10%</b>
<b><a href="https://www.fanatical.com/game/northgard">Northgard</a> - SAVE 60%</b>
<b><a href="https://www.fanatical.com/game/payday-legacy-collection">PAYDAY 2 - Legacy Collection</a> - SAVE 83%</b>
<b><a href="https://www.fanatical.com/game/pillars-of-eternity-ii-deadfire-obsidian-edition">Pillars of Eternity II: Deadfire - Obsidian Edition</a> - SAVE 55%</b>
<b><a href="https://www.fanatical.com/game/rim-world">RimWorld</a> - SAVE 16%</b>
<b><a href="https://www.fanatical.com/game/rocksmith-2014-edition-remastered">Rocksmith 2014 Edition - Remastered</a> - SAVE 72%</b>
<b><a href="https://www.fanatical.com/game/starlink-battle-for-atlas-deluxe-edition">Starlink: Battle for Atlas - Deluxe Edition</a> - SAVE 77%</b>
<b><a href="https://www.fanatical.com/game/the-crew-2-gold-edition">The Crew 2 - Gold Edition</a> - SAVE 81%</b>
<b><a href="https://www.fanatical.com/game/tom-clancy-s-ghost-recon-breakpoint-standard-edition">Tom Clancy's Ghost Recon Breakpoint - Standard Edition</a> - SAVE 77%</b>
<b><a href="https://www.fanatical.com/game/tom-clancy-s-ghost-recon-breakpoint-gold-edition">Tom Clancy's Ghost Recon Breakpoint - Gold Edition</a> - SAVE 77%</b>
<b><a href="https://www.fanatical.com/game/tom-clancy-s-ghost-recon-breakpoint-ultimate-edition">Tom Clancy's Ghost Recon Breakpoint - Ultimate Edition</a> - SAVE 77%</b>
<b><a href="https://www.fanatical.com/dlc/tom-clancy-s-ghost-recon-breakpoint-year-1-pass">Tom Clancy's Ghost Recon Breakpoint - Year 1 Pass</a> - SAVE 64%</b>
<b><a href="https://www.fanatical.com/game/tom-clancy-s-rainbow-six-siege-year-6">Tom Clancy's Rainbow Six Siege</a> - SAVE 64%</b>
<b><a href="https://www.fanatical.com/game/tom-clancy-s-rainbow-six-siege-deluxe-edition-year-6">Tom Clancy's Rainbow Six Siege Deluxe Edition</a> - SAVE 70%</b>
<b><a href="https://www.fanatical.com/game/tom-clancy-s-rainbow-six-siege-operator-edition-year-6">Tom Clancy's Rainbow Six Siege Operator Edition</a> - SAVE 55%</b>
<b><a href="https://www.fanatical.com/game/uno">UNO</a> - SAVE 64%</b>
---
---
Share this post