Our pick of games that we can't wait to see more of in 2020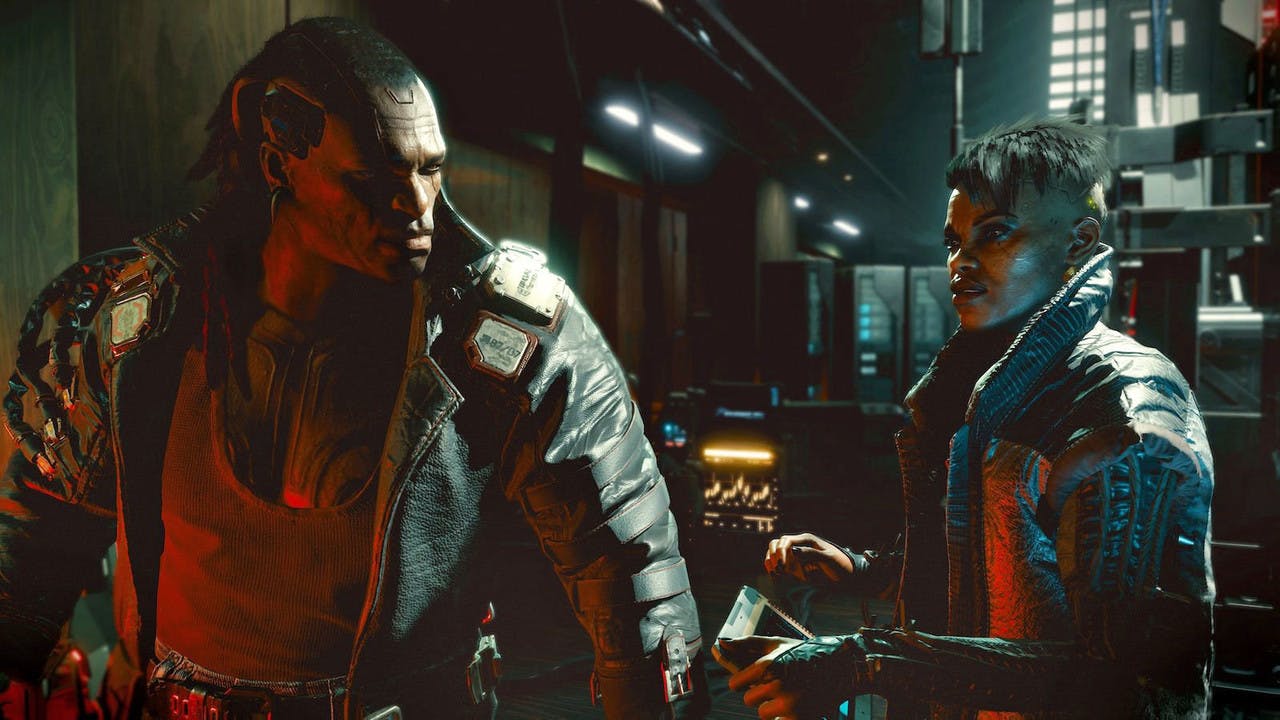 Developed by id Software, DOOM Eternal brings the ultimate combination of speed and power with the next leap in push-forward, first-person combat. Get your Steam PC key now!
Tens of thousands of gamers, cosplayers, esports fans and tech fanatics gathered at the ExCel London this month to see what was on offer at this year's EGX event.
The convention center had plenty for visitors to choose from, with some of the biggest publishers in world offering up first-plays of some exciting up and coming games for console and PC.
We spent a couple of days at EGX 2019 and got to experience some awesome AAA and Indie games that are arriving over the next 12 to 18 months. Here, we've highlighted the games due to launch in 2020 that we're excited to play.
DOOM Eternal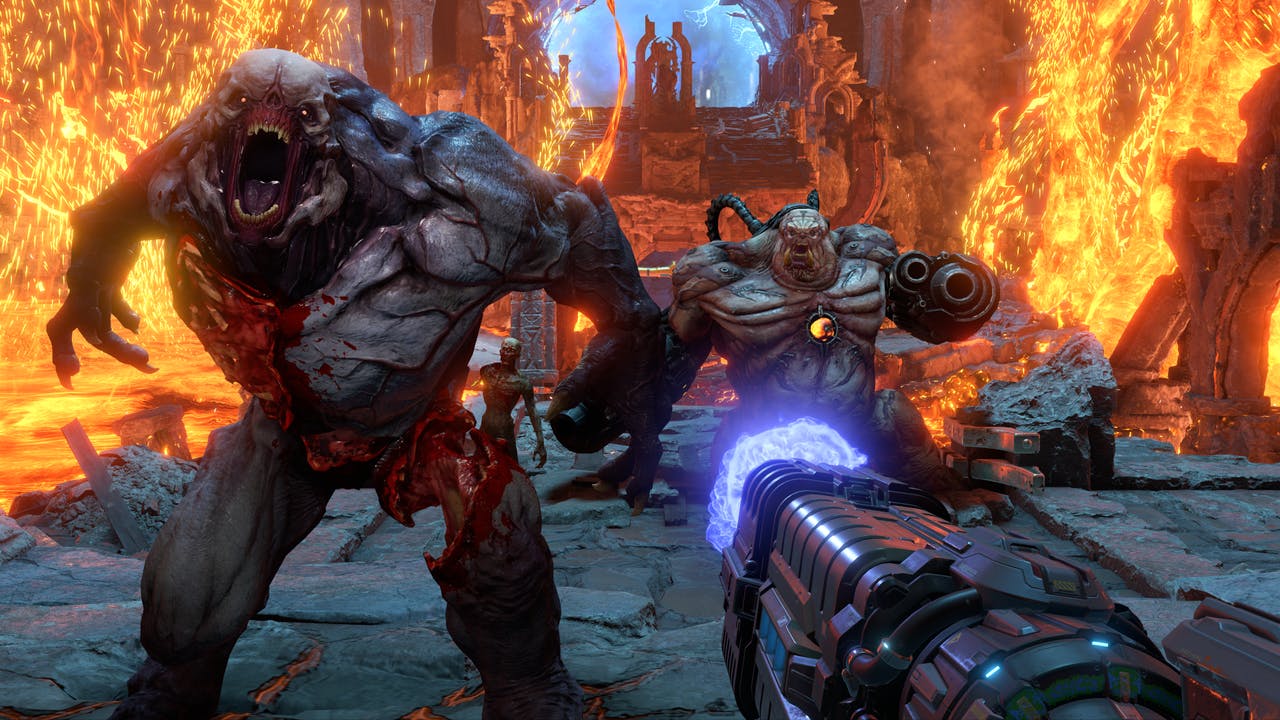 Release date: March 20th, 2020
Bethesda and id Software's next installment in the DOOM franchise promises to be as chaotic as ever, and from the demo that we played, they're not lying!
DOOM Eternal sees the ancient warrior 'DOOM Slayer' return for a fresh batch of kick-ass combat against Hell's horde of demonic creatures that have invaded Earth, and space it seems. A ridiculous array of devastating weapons are at your disposal as you barge through creatures of all shapes and sizes, blasting them into small chunks of meat.
Players are encouraged to attack enemies in specific ways as melee attacks and finisher-type moves regain health, ammo and armor. Demons such as the Pain Elemental, Arachnotron, and Archvile make a welcome return and DOOM Eternal also introduces new creatures including the Marauder and Doom Hunter.
Paying homage to the old-school titles, you'll be able to pick up '1-Up' items scattered across various parts of each level, granting you a last chance survival if you're defeated. The 1-Up will respawn you at the place of death if you have spare lives, rather than the checkpoints.
During our demo slot, we scorched a Pain Elemental, smashed an Imp's head down between its own shoulders and sprayed hundreds of bullets at an aggressive Hell Knight before finishing it off with some hefty shotgun shots. Combined with the heavy metal music, DOOM Eternal got us pumped - and we're looking forward to playing more of it.
Cyberpunk 2077
Release date: April 16th, 2020
After blowing us away with The Witcher 3: Wild Hunt, CD Projekt Red are taking you to the future with its upcoming open-world shooter Cyberpunk 2077. Players take on the role of a customizable mercenary called 'V' with three main classes to choose from- NetRunner (hacking), Techie (machinery), and Solo (combat).
How you build and upgrade your character via the skill tree will determine V's strengths and weaknesses. You'll also be able to choose your origin/backstory including Nomad, Corpo or Street Kid - each of which will affect where you begin start in the game and the NPCs around you.
Although it wasn't playable at EGX 2019, some guests (us included) got to attend a special Cyberpunk 2077 showcase event, in which we were treated to around 45 minutes of new gameplay. V meets with the Hoodoo Boys, one of the many factions that you can interact with across the six districts of the dystopian Night City.
The footage showcased how using different classes and character builds affected the overall approach to the mission - one being more sneaky and using advanced hacking tools, while the other focusing on brute strength and allowing you to pick up gun turrets and use them as devastating weaponry.
Who you work with and trust will affect the story's progression and, ultimately, the ending. One neat feature that we saw was the ability to purchase translator implants to help understand non-English speaking NPCs, allowing you to better understand what's being said... and whether it's about to kick off!
Dragon Ball Z: Kakarot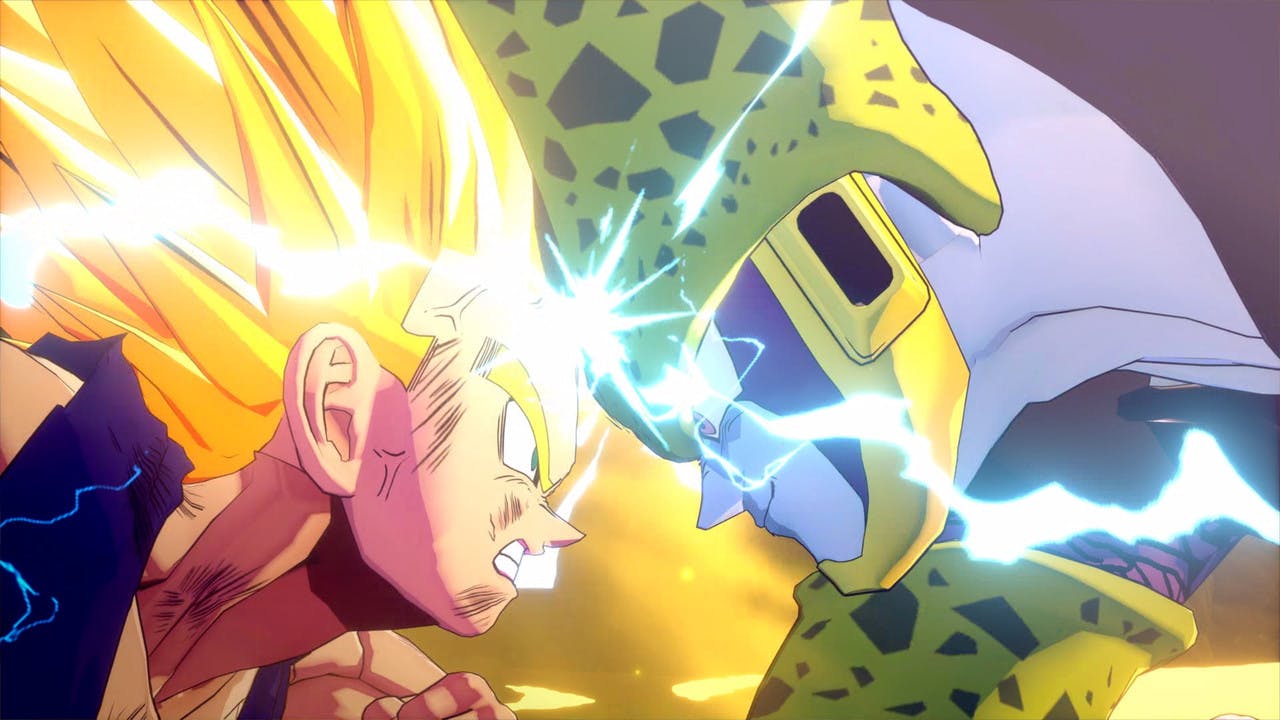 Release date: January 16th, 2020
After the success of arcade-style fighting games such as Dragon Ball FighterZ and the MMO-like Dragon Ball Xenoverse titles, Bandai Namco has unveiled a new open-world action RPG for the popular anime manga franchise.
Dragon Ball Z: Kakarot lets you relive the story of Goku and other Z Fighters through intense, iconic battles well-known from the TV series and movies (not Dragonball Evolution... just forget that one).
From the Gamescom gameplay that we experienced during our visit to Bandai Namco HQ, we witnessed Goku battle his biological brother Raditz. With the EGX demo, we were treated to another key battle in the series, where young Gohan and Vegeta take on Cell in his final form (Perfect Cell).
Aside from big encounters, you'll also come across smaller missions and be able to travel wherever you like, taking part in a spot of fishing and cooking to help boost your skills. Bandai also confirmed that Bonyu, a former member of the Ginyu Force, will be introduced in the game. She's a brand new character designed by Akira Toriyama and will make her first appearance in a short sub-quest.
Journey to the Savage Planet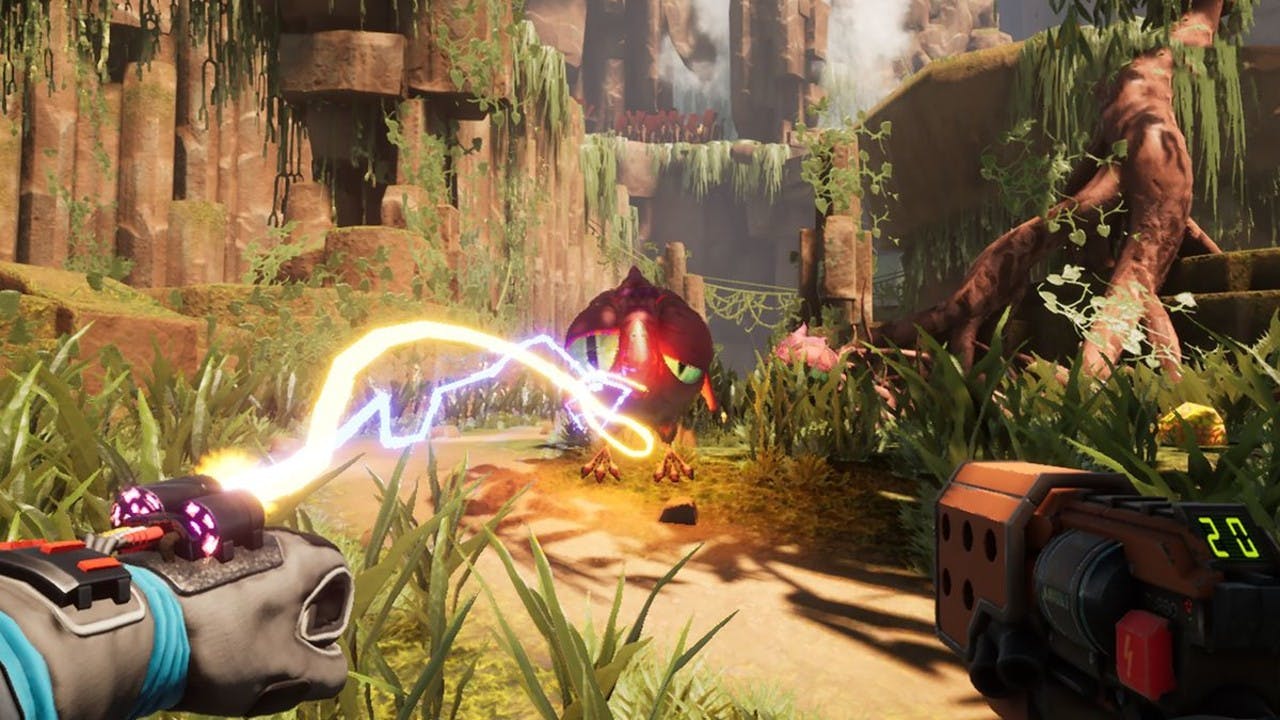 Release date: January 28th, 2020
If you're a fan of No Man's Sky and vibrant adventure games, Journey to the Savage Planet is well worth a look. This comical co-op adventure game sees you visit a colorful alien world filled with weird and wonderful creatures.
As an employee of kindred aerospace, which proudly touts its rating as the 4th best interstellar exploration company, you are dropped onto an uncharted planet deep in a fictitious, far away corner of the universe. Launched with high hopes but little equipment and no real plan, your job is to explore, catalog alien flora and fauna and determine if this planet is fit for human habitation. good luck – and mind the goo!
You can upgrade your equipment and weapons to help fend off the planet's less than friendly inhabitants and, as mentioned above, you'll be able to explore your surroundings with a friend in co-op play.
The game won 'Best of E3 2019' from Techraptor, so fingers crossed we see an award-winning display when the game launches in January.
Marvel's Avengers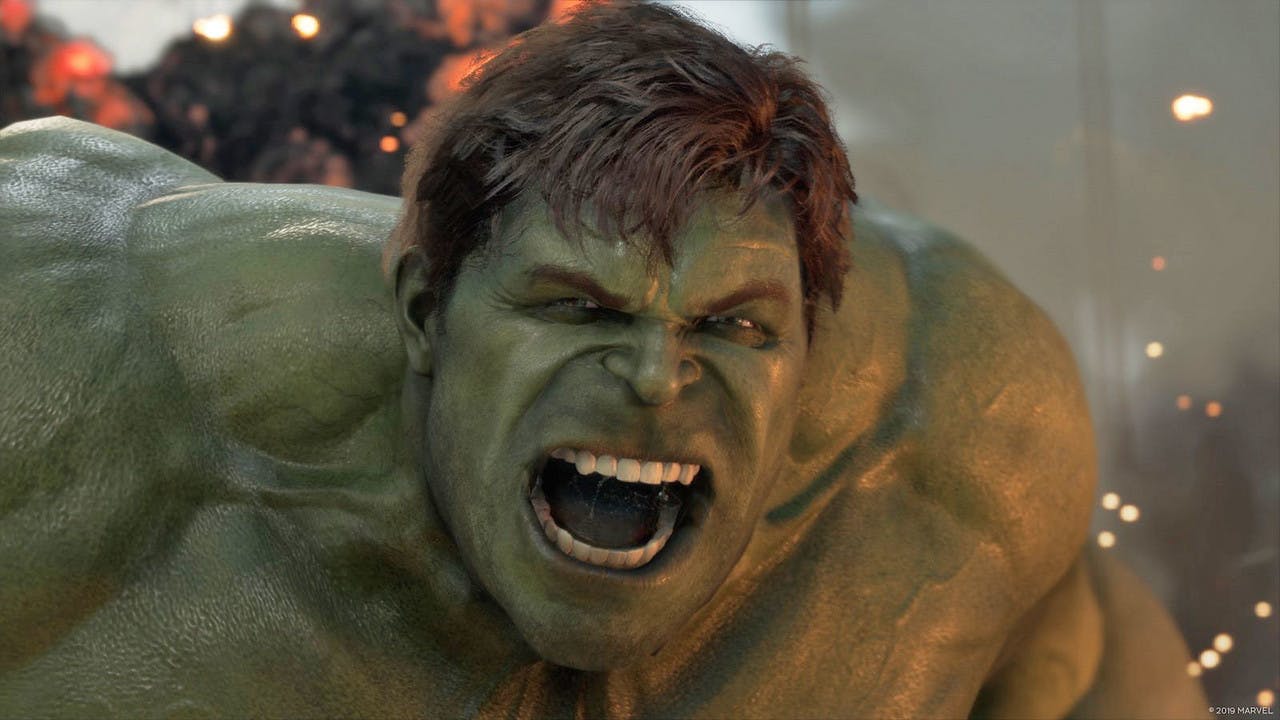 Release date: May 15th, 2020
Okay, let's address the elephant in the room... yes, the Avengers don't look like their movie counterparts and, yes, their outfits don't look like their movie counterparts.
In all seriousness, action-adventure game Marvel's Avengers is a fun game from what we experienced at EGX. We got the chance to play through the scenario shown at E3 2019, which takes place pretty much at the start of the game where Taskmaster and a team of baddies target what appears to be the Golden Gate Bridge, as well as S.H.I.E.L.D.'s Helicarrier during the 'Avengers Day' celebrations.
Each character has specific traits and finisher moves that are prompted when an enemy becomes weak. I particularly enjoyed playing as Thor, throwing Mjolnir at enemies and pinning them against vehicles was rather fun.
What's even better is that, and this addresses the concerns of some from the opening sentence, you can unlock a variety of different outfits for each character, as well as upgrades.
We got a brief snippet of said outfit menu, and there appeared to be a lot of empty boxes to fill, with a Destiny-like layout. If you're a Marvel fan or just want to fill that gap left from Batman: Arkham Knight or Marvel's Spider-Man, this will suit you nicely.
Zombie Army 4: Dead War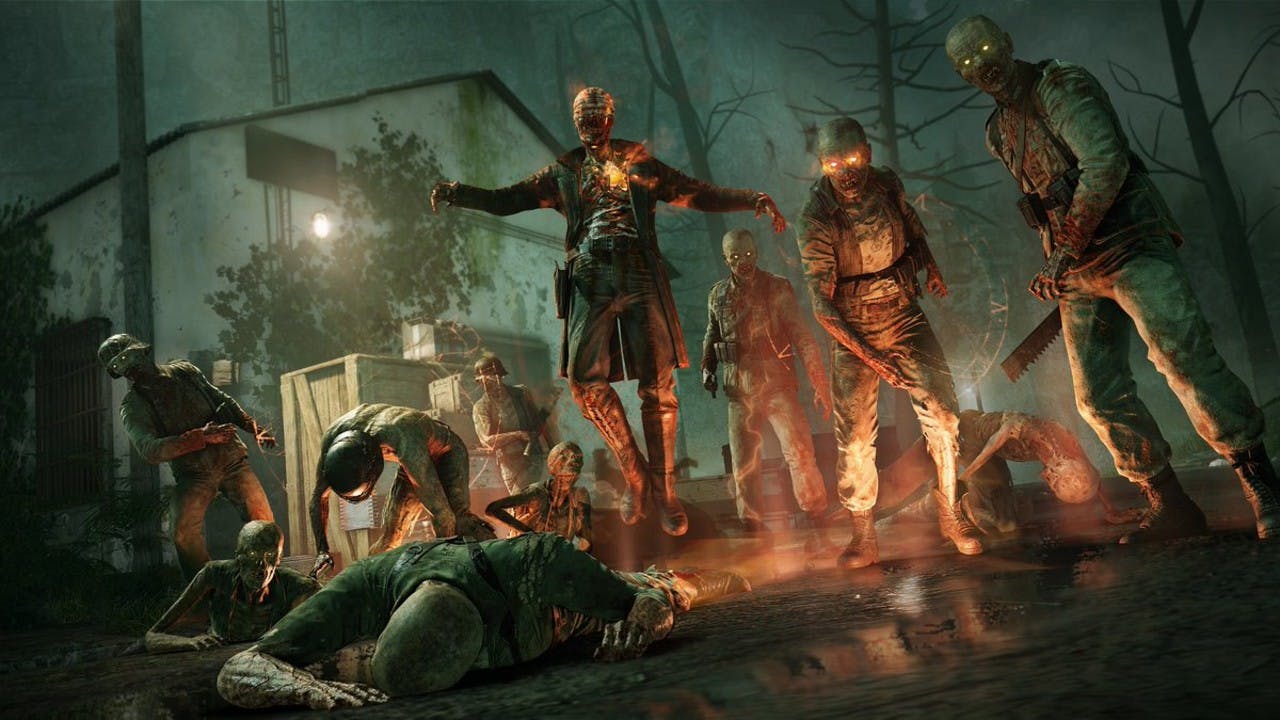 Release date: February 4th, 2020
The original hit Zombie Army trilogy spawned as a side project from the Sniper Elite franchise, and now, Rebellion's upping its game with undead shooter action in Zombie Army 4: Dead War. Heading into 1940s Europe, your task is to save humankind from undead Armageddon with a group of four soldiers responsible for taking on Hitler's hordes of demonic creatures.
The demo that we played saw us tasked with escaping from a huge train station, sounds simple, right?
Nope, wave after wave of zombie Nazis flood through fences, doorways and emerge from behind trains in an attempt to stop you - but luckily, there are some handy weapons and gadgets at hand. We opted for the sniper rifle as our primary weapon, potting off zombies before they got too close.
By killing enough enemies, you'll build up towards a 'special' shot, with the sniper rifle that means that you can fire a super strong bullet that can pass through multiple enemies. With it carrying traits of the Sniper Elite franchise, you'll also see the X-Ray kills making a welcome return.
Watch as the enemy's brain, lungs, kidneys or testicles shatter from a well placed shot, nice!
There are a number of different enemy types, but one that really got to us was the no-arms zombies strapped with explosives. After speaking with members of the Rebellion team at EGX, one of member of staff (his name escapes me) confirmed that he recorded the voice/screams for these frightening foes, due to having experience as a singer in a heavy metal band.
Gadgets on hand include electric shock traps and a propeller that sucks in zombies and turns them into rotten minced meat. You can also add perks to your weapons, like charging your weapon with electricity to gain more power and shock nearby zombies.
Personally, the game gives off a bit of a Gears of War vibe with the dark style, movement and camera angle - and that ain't a bad thing. We're looking forward to kicking Hitler to the curb... again.
There's even a massive zombie shark in it... enough said!
SNOW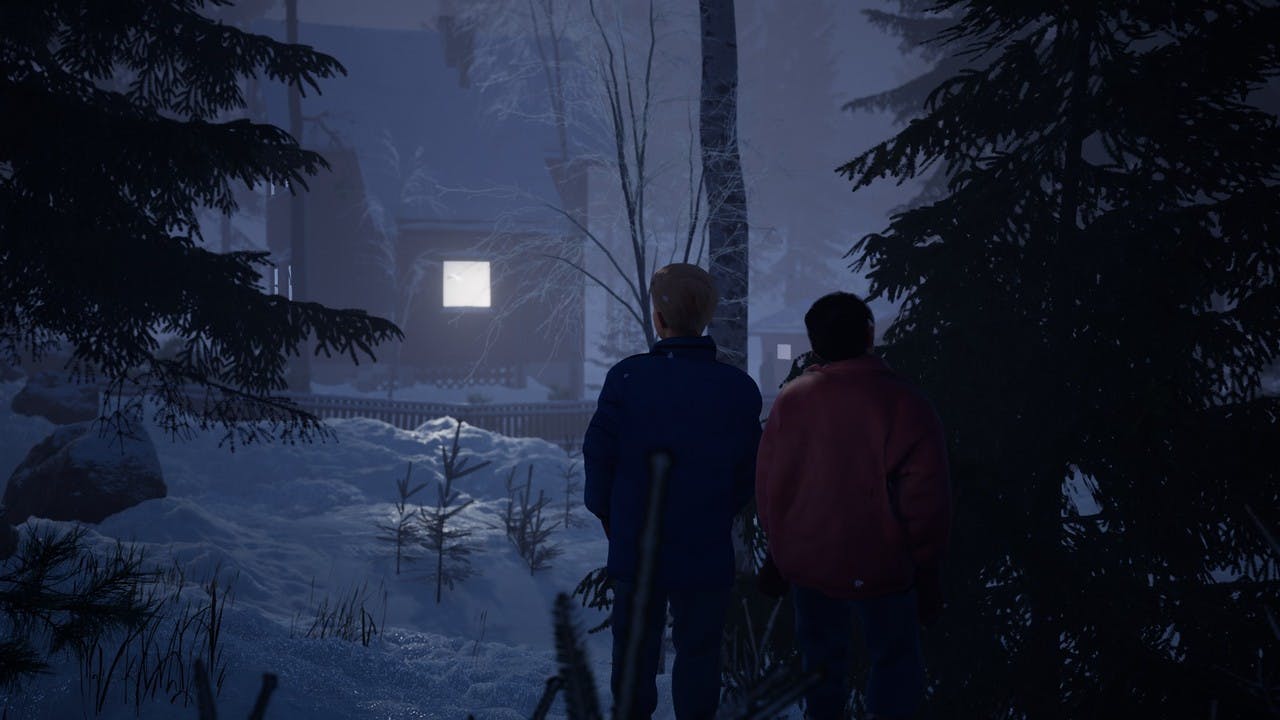 Release date: 2020/2021
Now this is something special.
Developed by Norway-based developer Loeding, SNOW is a story-rich adventure Indie game that looks like a big budget AAA release. Hidden away on a small stand at EGX, this game soon saw visitors gathering around to play it throughout the four-day event.
The game follows the story of a young boy named Oscar, who lives in a small 'behind-the-times' town where little is known of the outside world. It becomes clear that his mother is hiding a big secret from him, and when a big government agency rolls in, things become even more suspicious.
Aside from the main adventure and exploration, the game also features unique dream-like sequences of the weird and wonderful things that Oscar is dreaming of. The devs themselves have said that SNOW takes inspiration from the likes of What Remains of Edith Finch and open-world gameplay elements from Legend of Zelda.
We also caught up with the dev during EGX about how Norway's wintry weather inspired this game world - so be sure to check it out.
Beyond a Steel Sky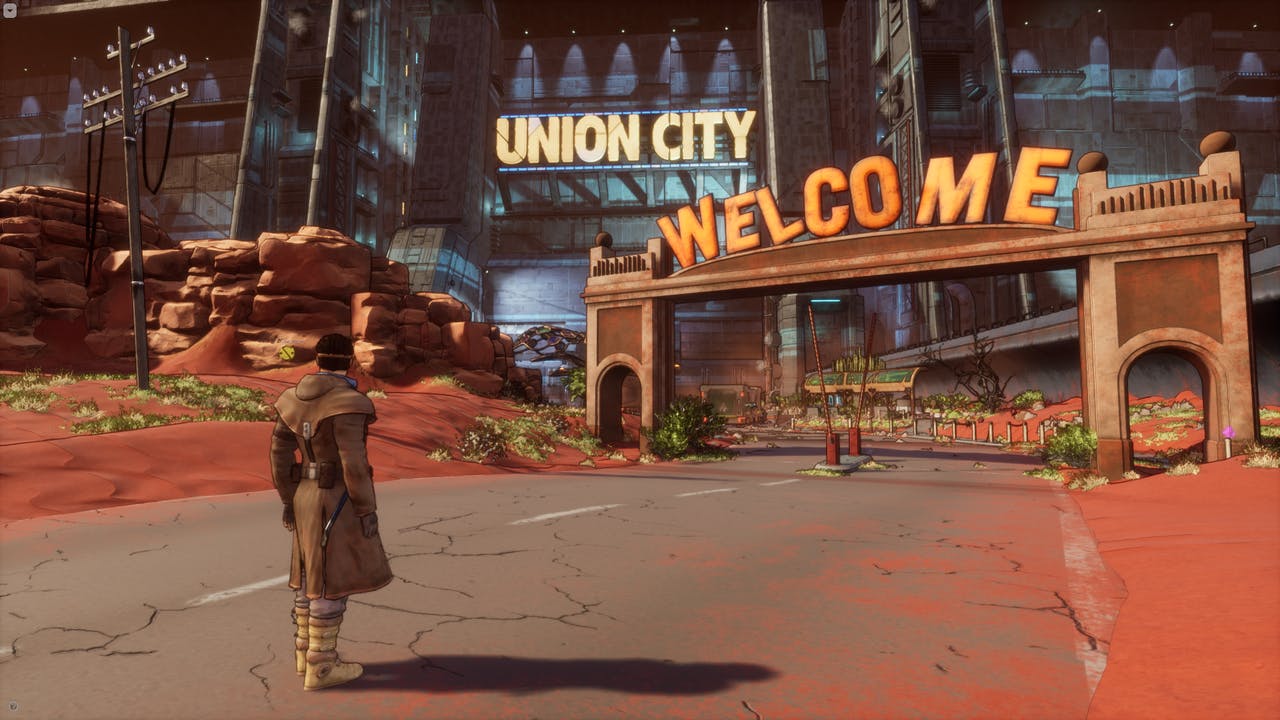 Release date: 2020
A Mad Max meets Borderlands vibe - Beyond a Steel Sky had us intrigued.
From multi-award winning Revolution, the creators of the Broken Sword point and click adventure series, this story-rich 3D action game takes place within a cyberpunk-esque world, where players must hack systems and solve conspiracies to uncover devastating truths. This dynamic game world responds to – and is subverted by – the player's actions, meaning your choices will have consequences as you progress.
You take on the role of Robert Foster, who has been sent to the Union City, one of the last remaining mega-cities, in order to find a missing boy. This world has been ravaged by shattering wars and political meltdown, so don't expect a warm welcome!
Much like the Broken Sword gameplay, you're able to interact with NPCs in conversation as well as use items from your inventory to help get what you want. This comic-book styled world was designed by legendary artist Dave Gibbons, and from the demo footage, it's a beautifully crafted environment to roam around - a fresh change from the majority of more modern-day backdrops seen in Broken Sword.
Circuit Superstars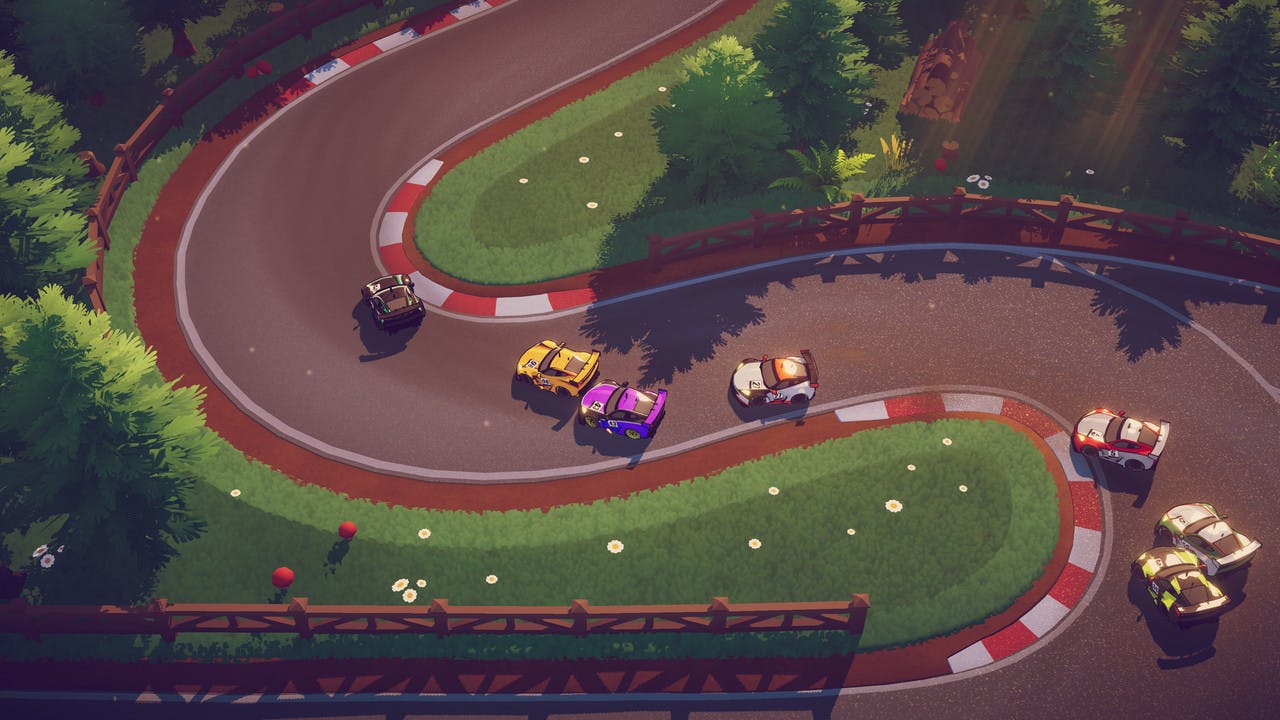 Release date: 2020
Proving that a photorealistic racing sim isn't always what you want, Circuit Superstars caught our eye at EGX with its chunky little cars and charming racer experience.
If you're a fan of games like Bang Bang Racing or the old-school Micro Machines series, this will be right up your street. The game focuses more on the exciting and fun side of racing - mastering new tracks, battling wheel-to-wheel for the chequered flag, managing wear and tear and building your pit strategy.
It's great for solo, local and online multiplayer and is the sort of game that you can pick up whenever you feel like it.
Streets of Rage 4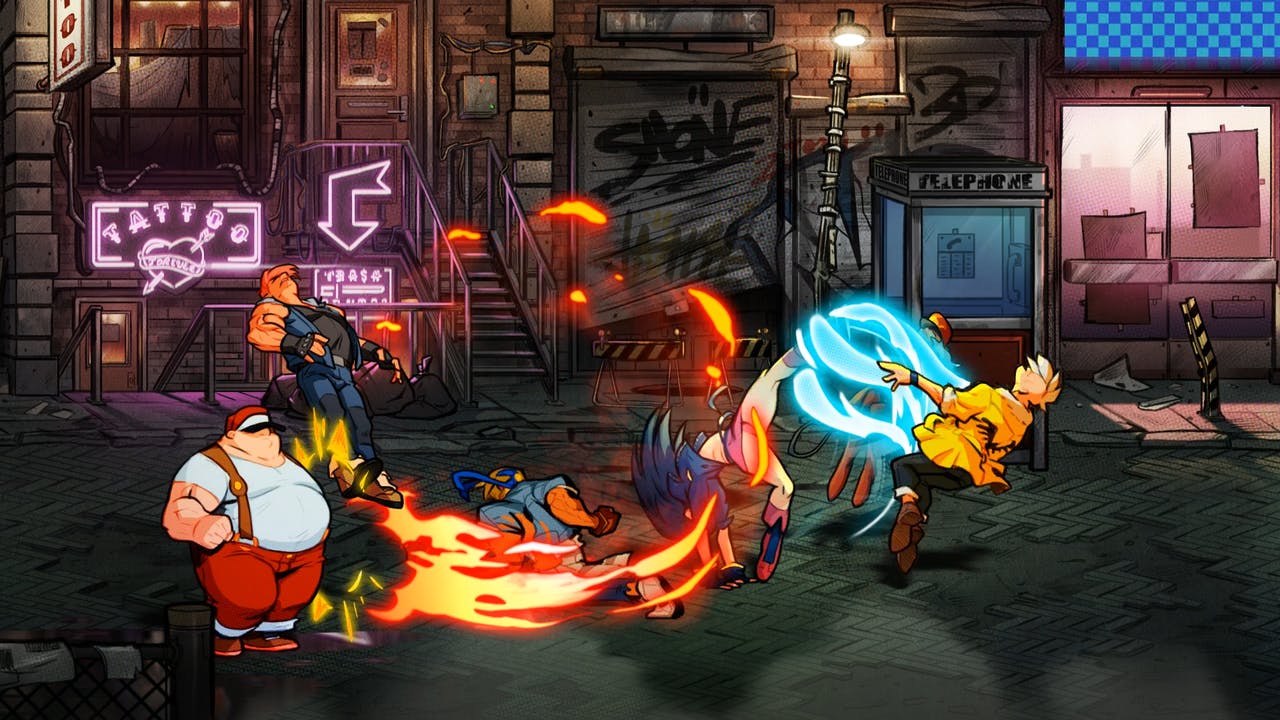 A classic side-scrolling beat 'em up of the 90s, now with reinvigorated graphics for a modern generation. Streets of Rage 4 was immediately on our must-play list with many of us being brought up on the SEGA Mega Drive/Genesis as a kid.
Now under the helm of LizardCube and Guard Crush Games, alongside publisher DotEmu, SoR 4 sees the return of Axel Stone, albeit a little rugged, with judo expert Blaze Fielding from the original trilogy. They're joined by two new characters, guitar-swinging Cherry Hunter and another character yet to be confirmed - but we think it's a cyborg-type person from the silhouette.
The demo sees familiar enemies and surroundings remastered for the latest title in the franchise, with all the fun of the fair by throwing and punching enemies across the screen while smashing open trash cans and phone booths for apples and chickens to gain health boosts.
Other games like Raging Justice have brought back the nostalgia of these type of games in recent years, but nothing beats the original, right?
We interviewed LizardCube's Art Director Ben Fiquet at EGX about SoR4, which you can find here.
---
---
Share this post