Head into battle with some extra goodies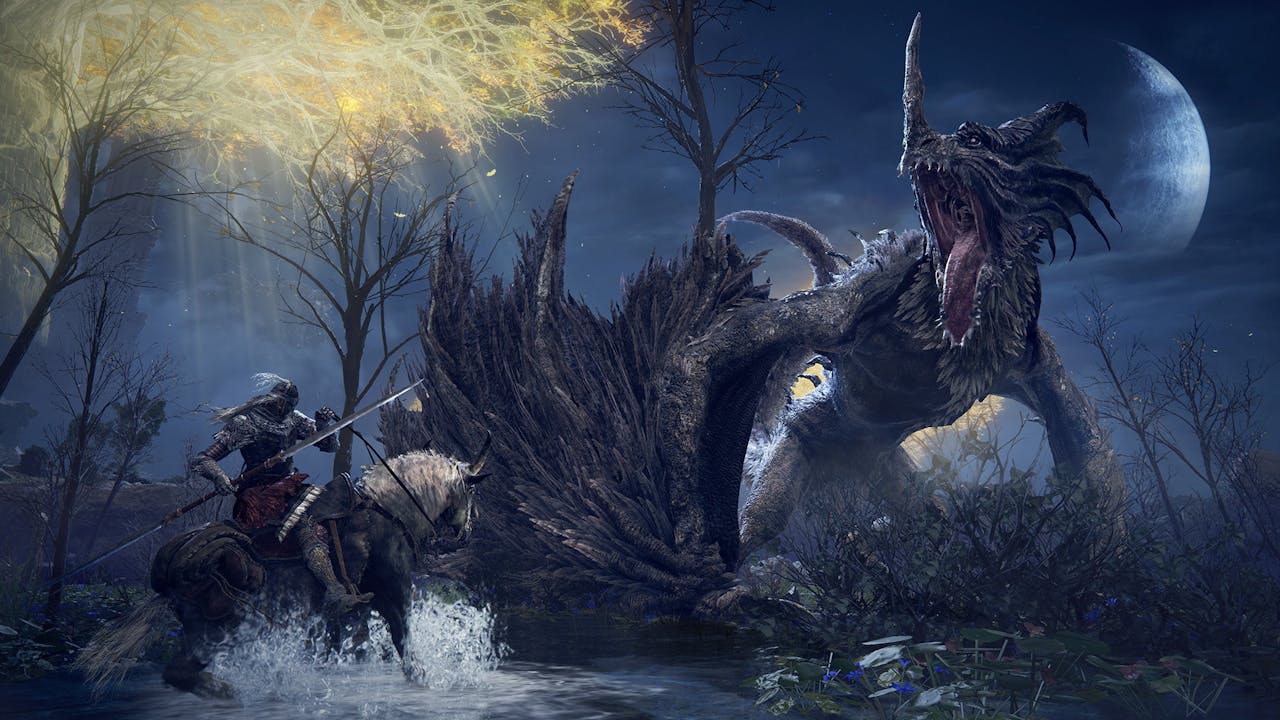 Rise, Tarnished, and be guided by grace to brandish the power of the Elden Ring and become an Elden Lord in the Lands Between.
Settle down, Tarnished, Elden Ring is almost upon us!
The next game from FromSoftware and publisher Bandai Namco has a number of different editions that players can choose from as they look to take on another gripping Souls-like action RPG, but not to worry, we're here to tell you all about what is included in the deluxe edition of Elden Ring.
Adventure Guide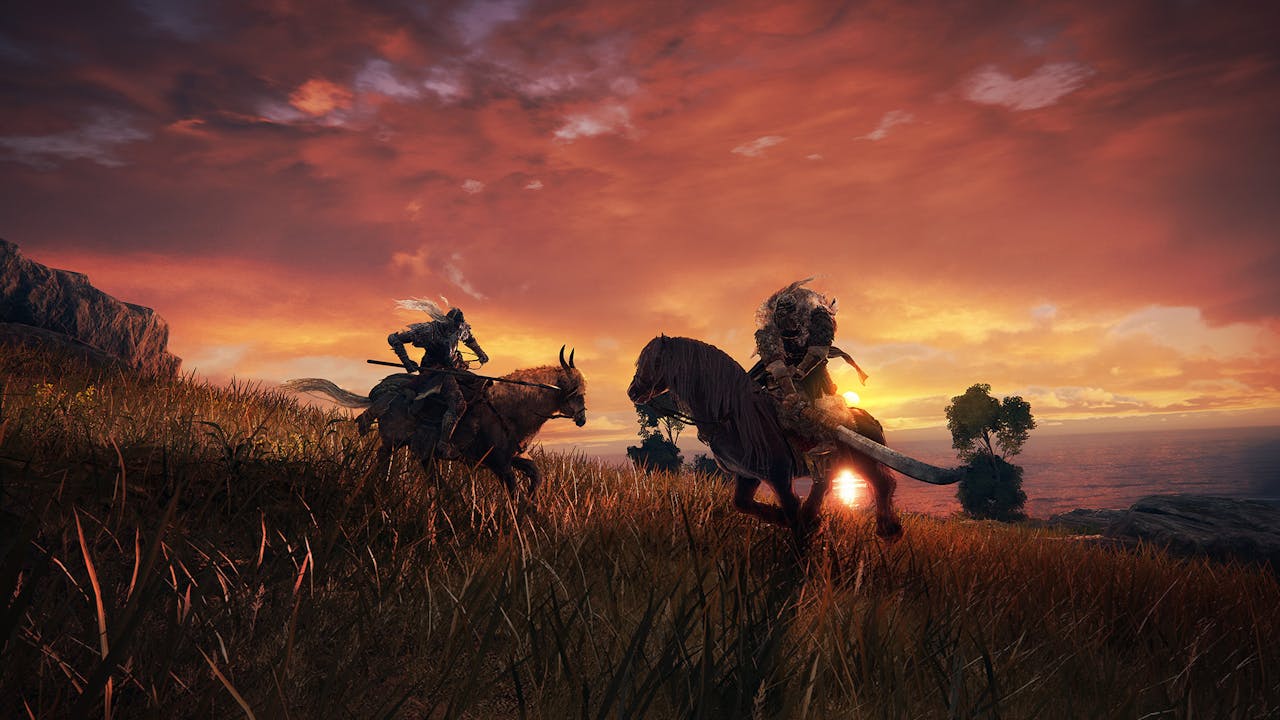 Throughout your journey across the Lands Between, you're going to need a little bit of help. Not to worry though, Elden Ring Deluxe Edition comes with a guide to the creatures and the dangers that could face you along the way. It's an in-depth look at Elden Ring, a game that has been in development for so long that you could be forgiven for thinking that George R.R Martin was developing as well as writing it.
Bonus Gesture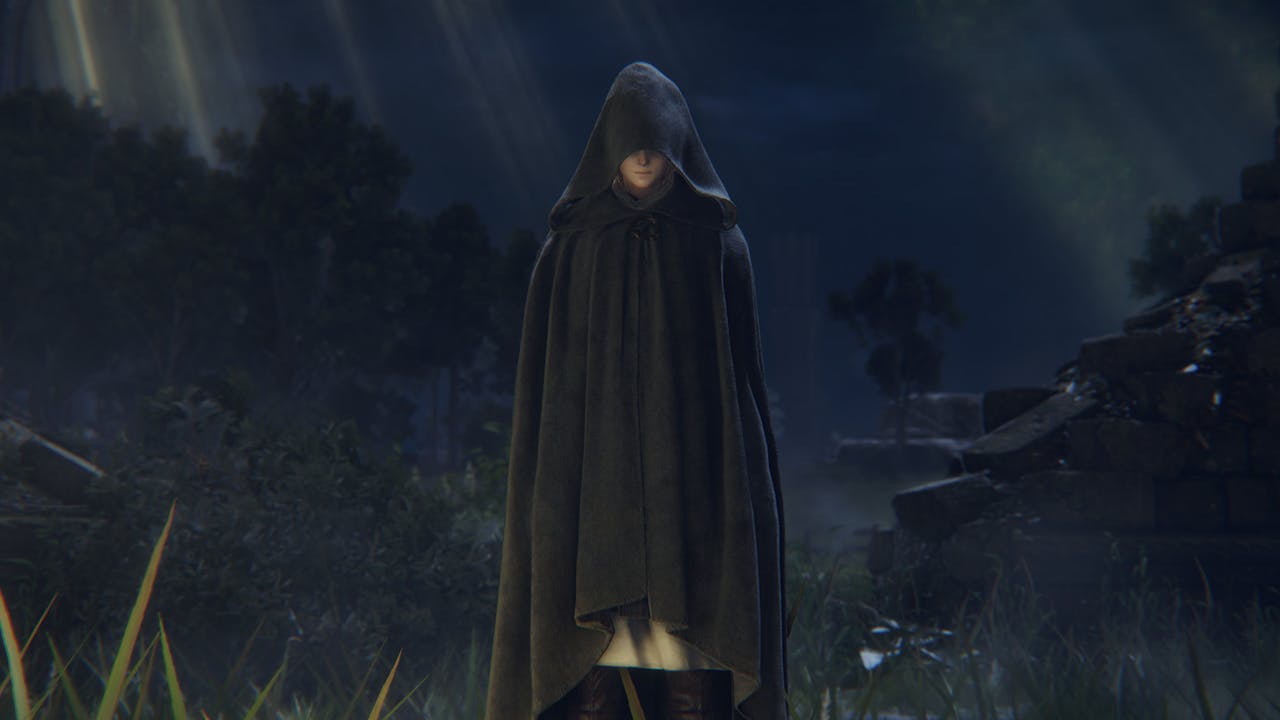 Really what it says on the tin, honestly. This is early access to an in-game gesture that you can use whenever you want as you cross the Lands Between.
Original Soundtrack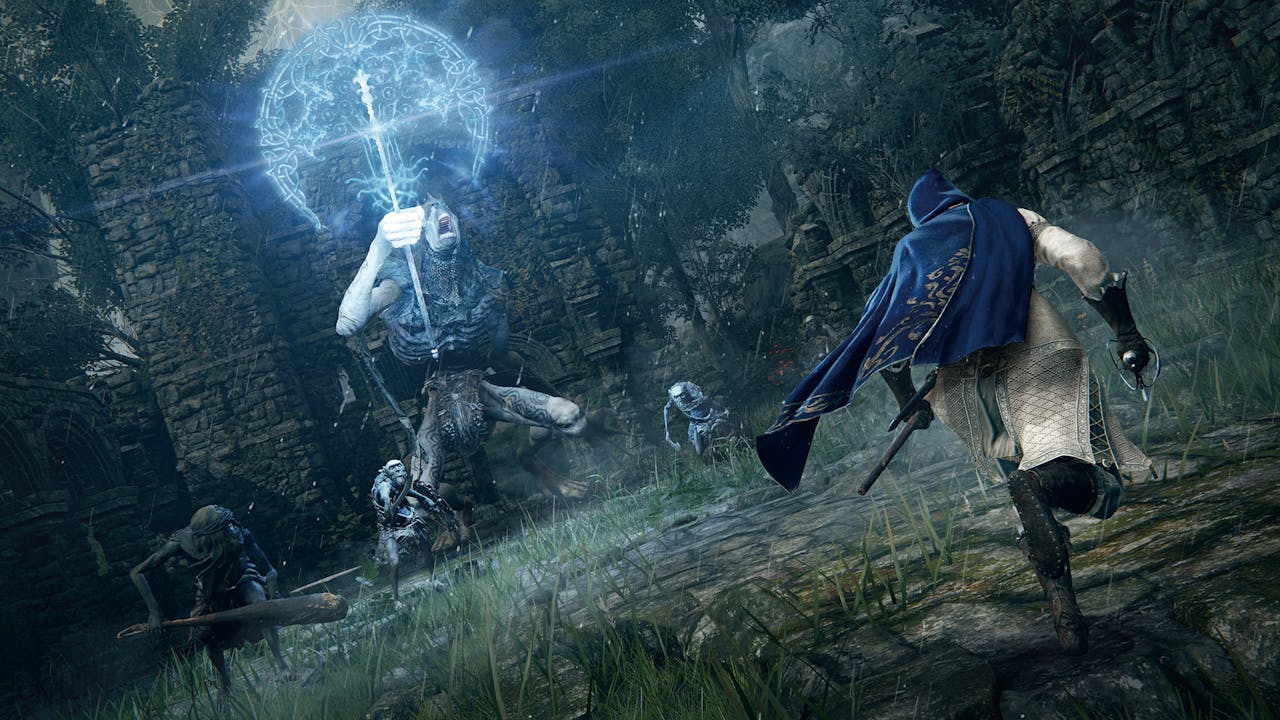 Experience the auditory world of Elden Ring throughout your day with the original soundtrack, something completely exclusive to the Deluxe Edition of the game. You'll find yourself experiencing the fight or flight reflex as you listen to tracks for enemies that have defeated you time and time again, making that inevitable victory all the sweeter.
Rise, Tarnished, and be guided by grace to brandish the power of the Elden Ring and become an Elden Lord in the Lands Between.
Digital Artbook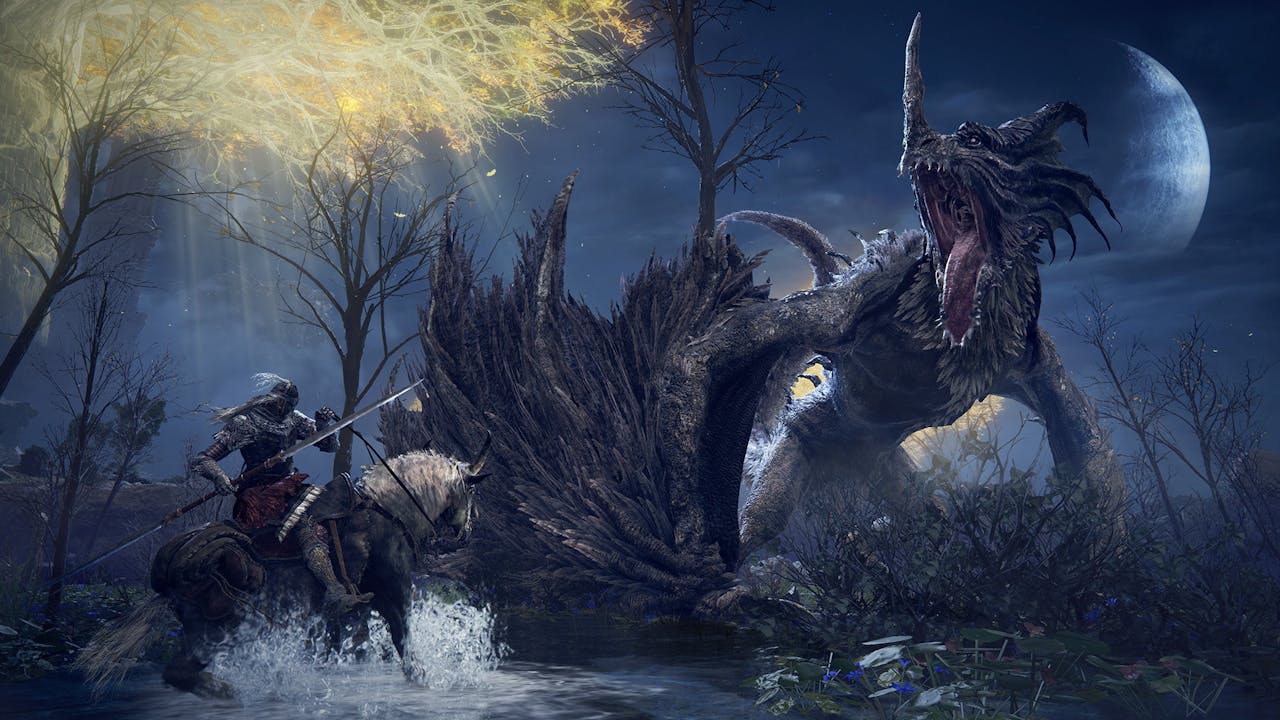 If you're interested in the creature and world design then this is exactly what you'll want to look at. The artbooks from FromSoftware games are known for their elegance and beauty, so there's no reason to expect the digital artbook for Elden Ring to be any different.
Perhaps you can pair this with the original soundtrack, truly setting a wonderful mood for any situation.
The actual game, of course
What would a Deluxe Edition be without the game itself? Experience Elden Ring from beginning to end and defeat enemies that will give you hell repeatedly, bosses that will cause you to cry from rage and anger and a world that will engross you like no other.
Much like those other Souls-like games, the focus is on combat and exploration with the player being able to level up throughout to become stronger and eventually overcome the punishing world. This time around, however, you're free to explore the worlds six distinct areas, connected by a central hub, akin to the Firelink Shrine from Dark Souls.
You'll traverse the open-world either on foot or using your mount, to explore each area, finding castles, fortresses, catacombs and a whole lot more.
Elden Ring Deluxe Edition includes all of this and more, so what are you waiting for? Go pick this up!
---
---
Share this post