Details on the highly-anticipated hardcore RPG from the makers of Sekiro: Shadows Die Twice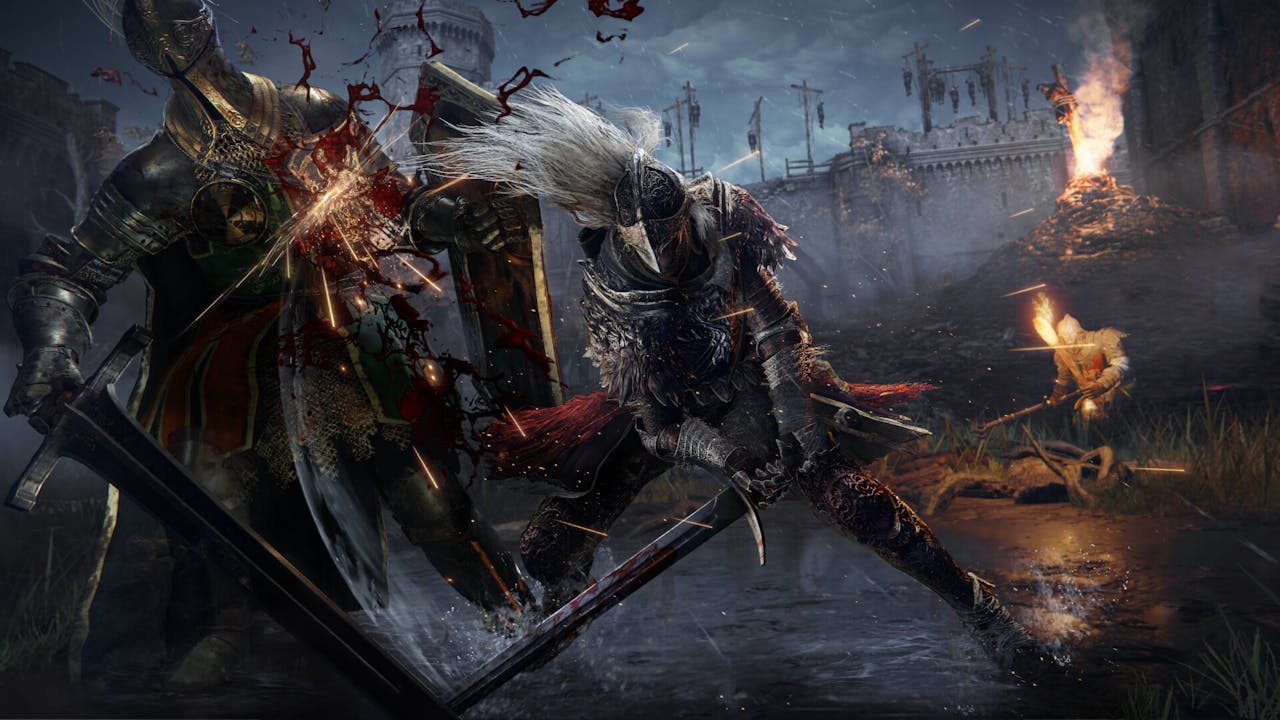 SoulsBorne fans, rejoice! It is our time once again as From Software is getting ready to deliver yet another punishingly difficult masterpiece.
Hardcore RPG Elden Ring, which is being published by Bandai Namco, has already scooped 'The Game Award for Most Anticipated Game' ahead of its release next year, and looks set to be one of From Software's most ambitious titles to date.
Get ready to rage (or fulfil your masochistic desires) as we go over everything you need to know about their next game, Elden Ring.
What's the setting?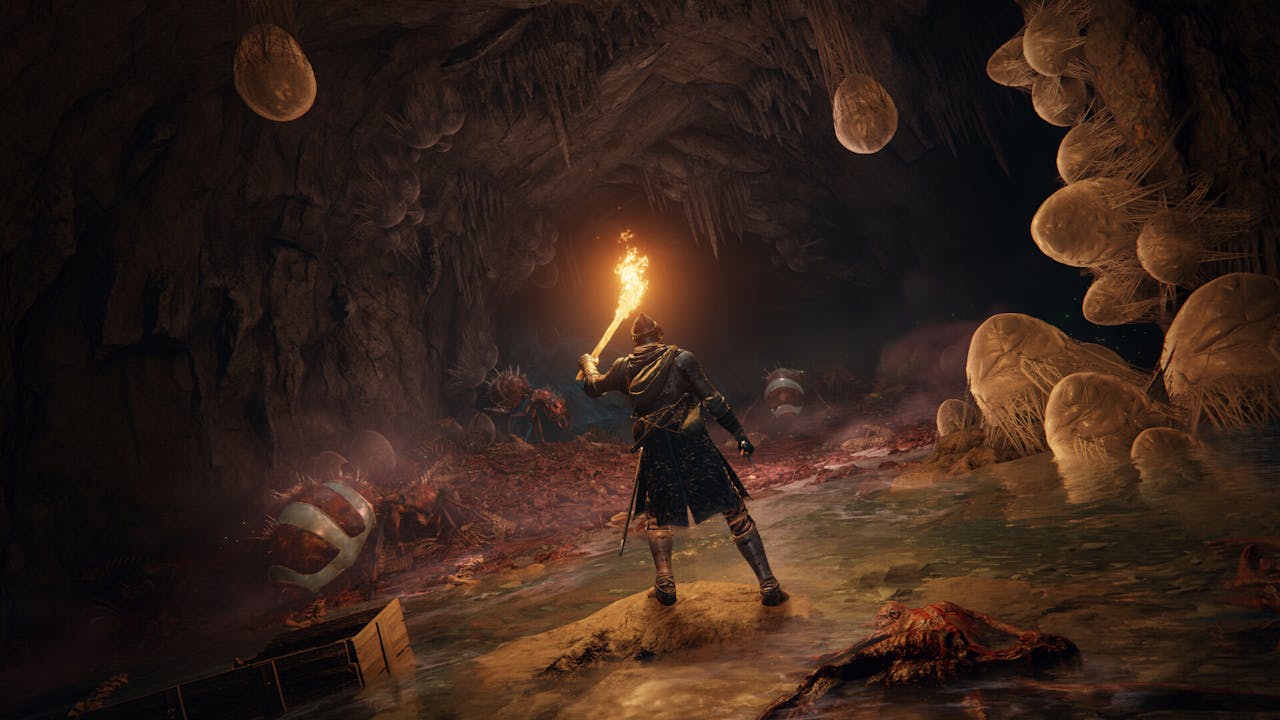 Taking place in the realm of the Lands Between, created by George R.R. Martin, Hidetaka Miyazaki describes the setting like so:
"The world of Elden Ring, The Lands Between are blessed by the presence of the Elden Ring and by the Erdtree, which symbolizes its presence, and this has given grace or blessing to the people throughout the land, great and small. What this represented in them is this sort of golden light, or this golden aura, that's specifically shown in their eyes. And this symbolizes the blessing or the grace of the Erdtree.
"However, after a time, there were some individuals who lost this grace, and the light faded from their eyes. And these are what are known as the Tarnished.
"So, the Tarnished, you could call them tarnished individuals who have lost grace. And this was a long time preceding the setting of the game, a long time before.
"The ancestors of the characters that are present in the world were banished and exiled from The Lands Between, these Tarnished. Then a long time after that, the Elden Ring was shattered in a historical event. This triggers the return of this lost grace, and it calls out to the Tarnished, who were once exiled from The Lands Between, and it guides them back.
"So, this is the starting point, or the impetus for the game itself, the Tarnished being called by the lost grace and returning to The Lands Between."
Cool, what can you tell me about the gameplay?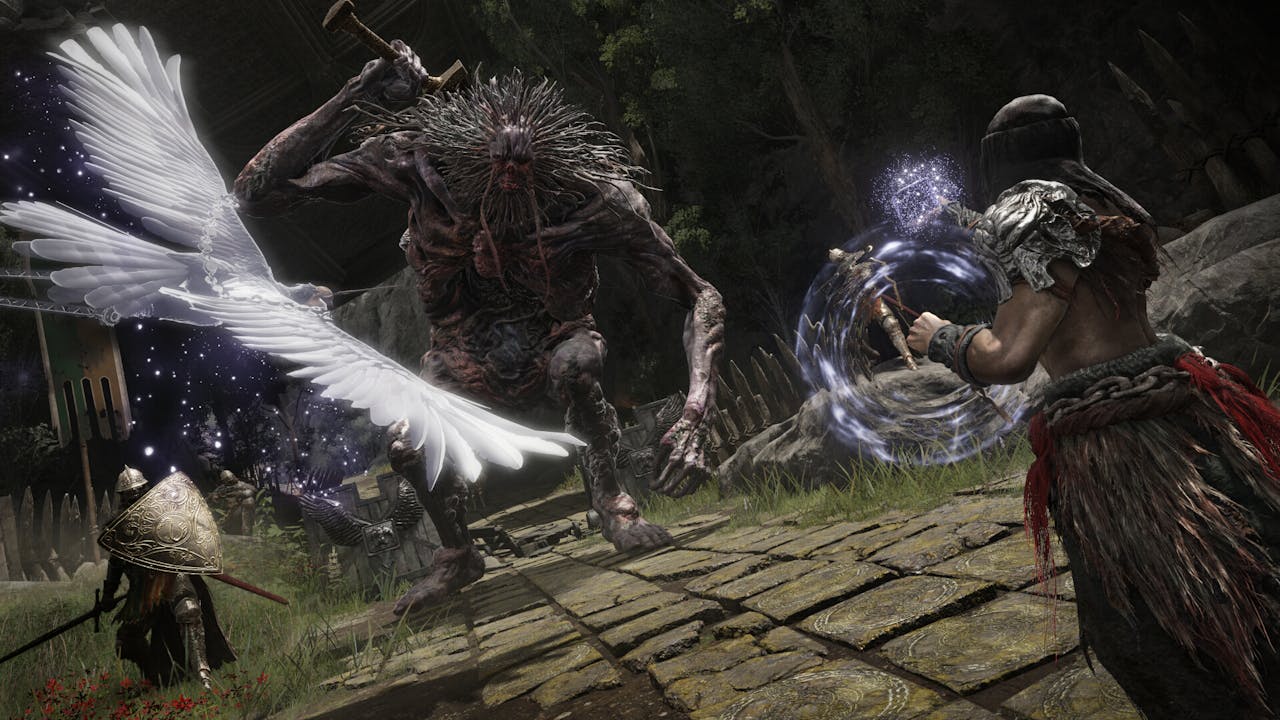 To summarize, Elden Ring is a third-person action RPG, much like the Souls series. Much like those games, the focus is on combat and exploration with the player being able to level up throughout to become stronger and eventually overcome the punishing world. And, of course, there will be bosses. Lots of them.
Is it an open world game?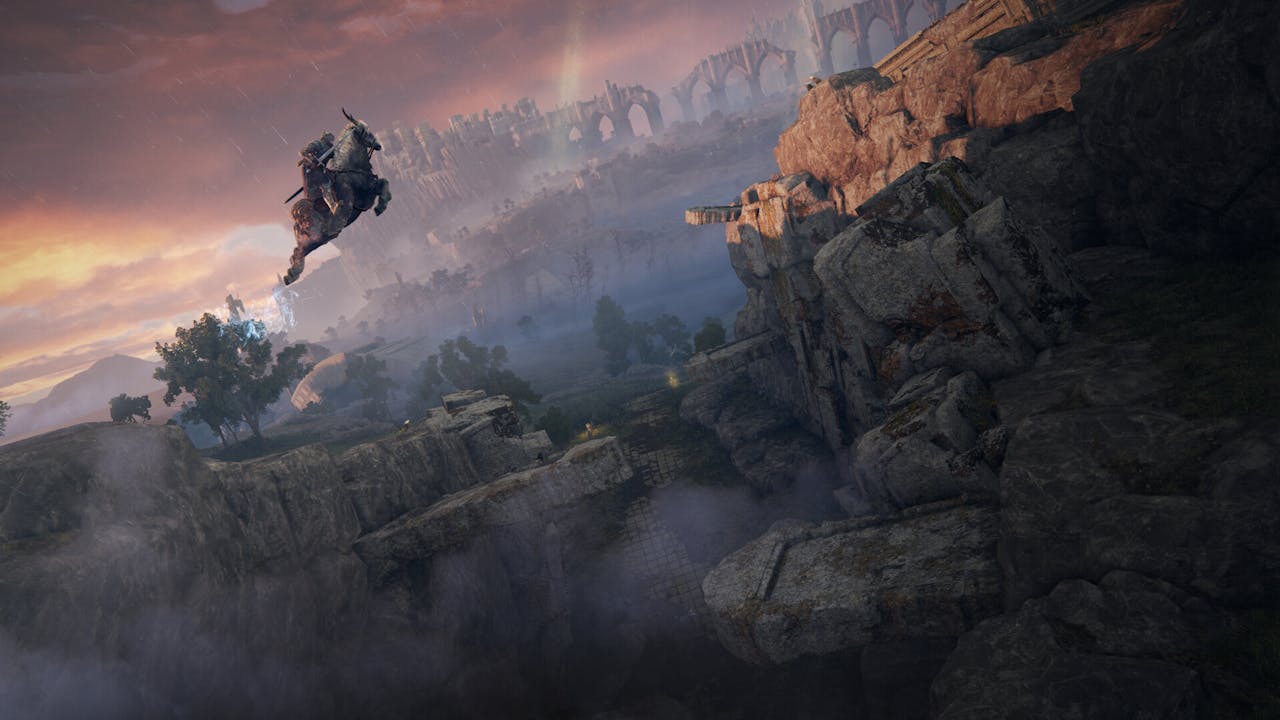 Indeed, Elden Ring's open-world design is a first for From Software. Traditionally these games have always been rather linear in an interconnected world.
This time you're free to explore the worlds six distinct areas, connected by a central hub, akin to the Firelink Shrine from Dark Souls. You'll traverse the open-world either on foot or using your mount, to explore each area, finding castles, fortresses, catacombs and a whole lot more.
Constant vigilance is a must as there are dangerous enemies everywhere.
What's the combat like?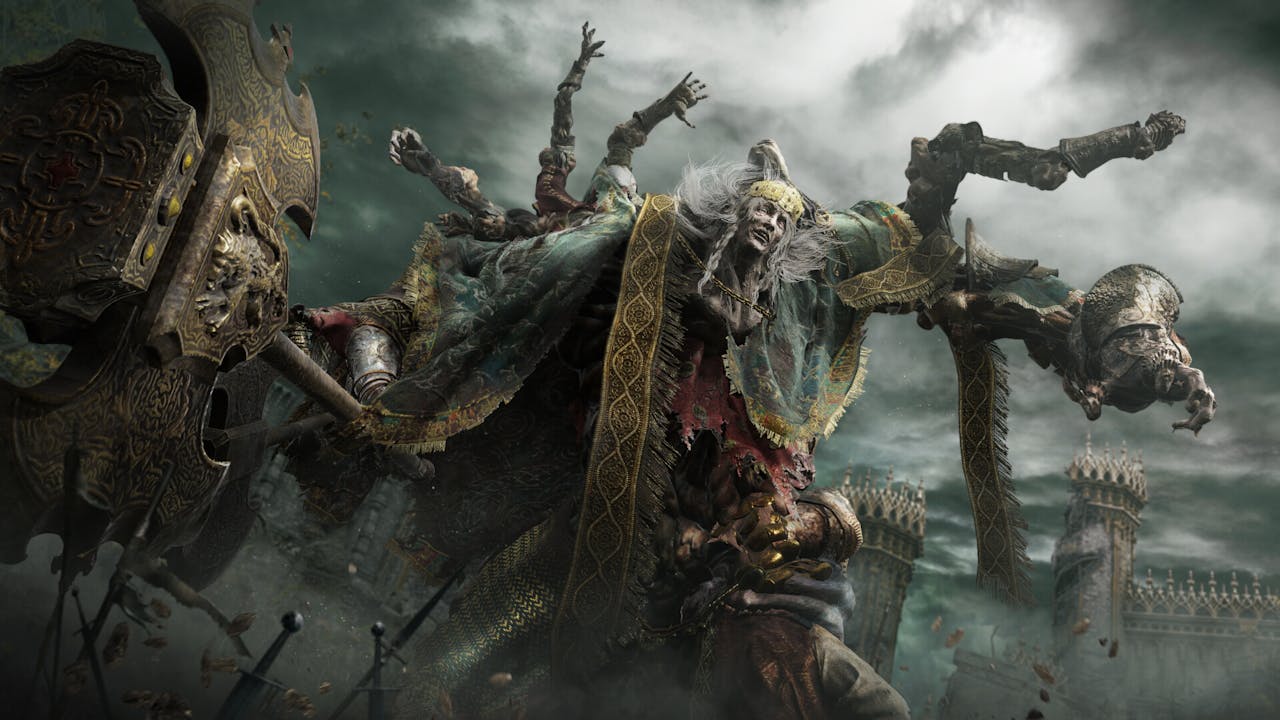 Combat is one of the most important elements of a From Software game and Elden Ring is no different. Taking elements from Dark Souls and Sekiro, you'll be using a combination of face-to-face melee-based close-quarters and stealth combat.
Face to face has you planning your strategy in real-time as you balance your stats and stamina against your opponents with carefully calculated attacks, blocks and dodges while having the ability to conjure magical spells and items to give you the edge. You'll also be able to fight your enemies on horseback, perhaps reminding you of a certain castle gatekeeper.
Summoning is a feature we've seen before, previously, you could summon NPCs in set positions to help you progress during a difficult boss battle, or you could call on the help of another player using rare resources. Summoning still plays a vital role here, allowing you to call on previously defeated enemies and certain spirits to aid you.
Co-operative multiplayer also makes its welcome return.
Any character customizations?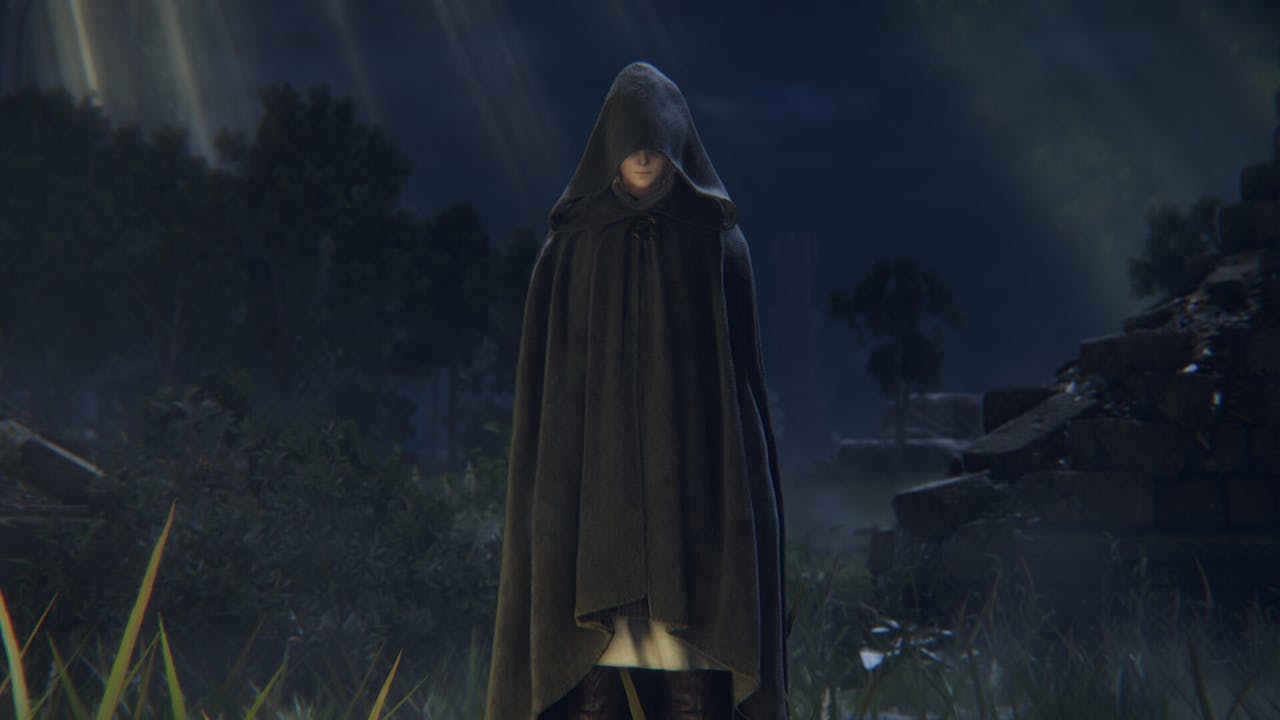 Yes, customization plays an important role in the game. Rather than entirely focusing on a skill tree or stat upgrades menu, players can find new abilities in the open world, further encouraging exploration.
These are said to be interchangeable with various weapons and items, mixing up your playstyle in any way you choose. You'll also be able to find resources for crafting and creating new weapons and altering your appearance.
I'm sold, what's it coming out?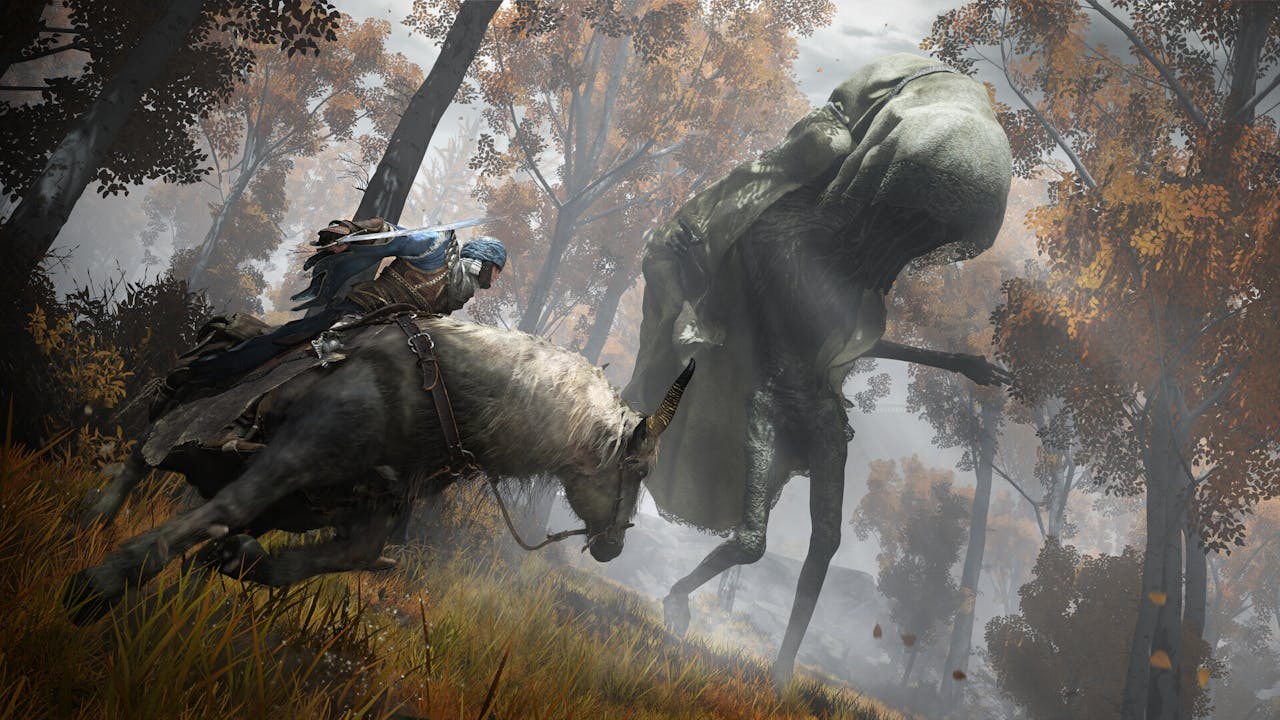 After being recently slightly delayed, Elden Ring will now launch on February 25th, 2022 for PC, PlayStation 4, PlayStation 5, Xbox One and Xbox Series S|X.
---
---
Share this post