The Elder Scrolls Online Blackwood preview - Everything you need to know
Waiting for the next chapter in The Elder Scrolls Online? Here's everything you need to know about Blackwood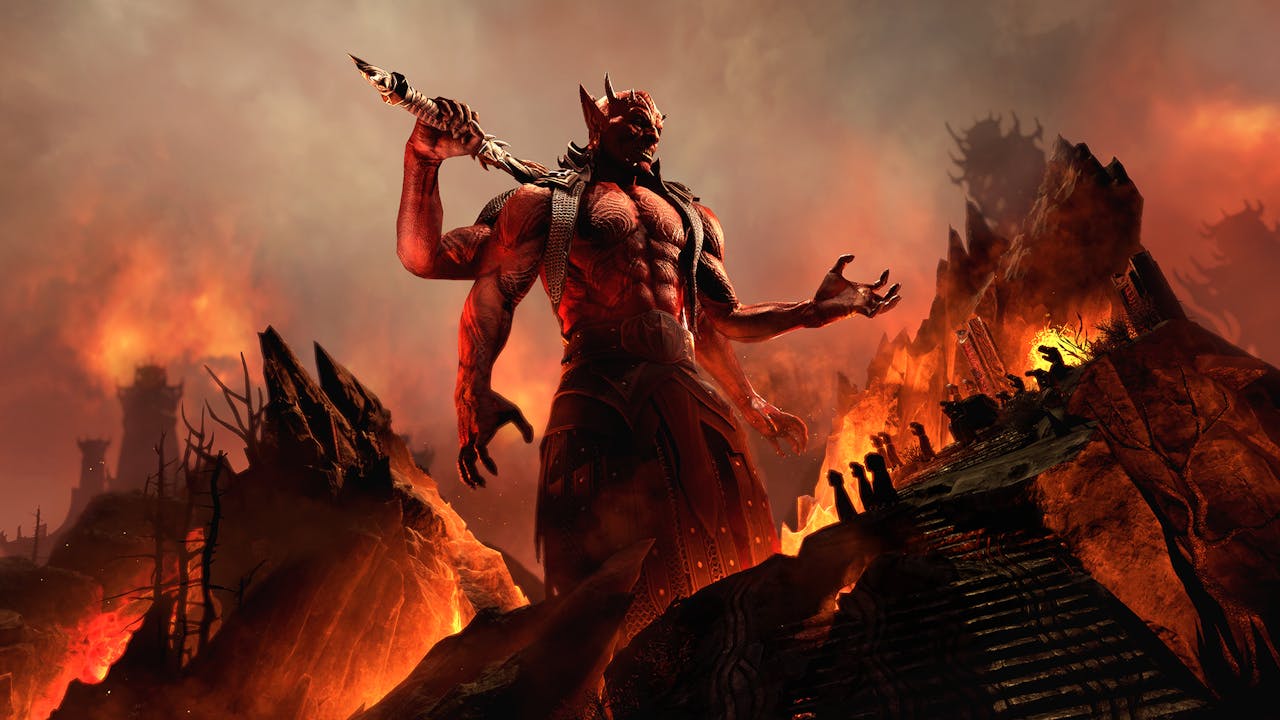 The next chapter in the continuing saga of The Elder Scrolls Online has been announced and will be winging its way to your game soon.
Titled The Elder Scrolls Online: Blackwood, the latest chapter in ZeniMax and Bethesda's MMORPG is taking us on a journey to a region not seen in an Elder Scrolls game for almost fifteen years. We're going to Southern Cyrodiil, and there's a heap of changes incoming for the game. Here's everything you need to know about ESO Blackwood.
What is TESO Blackwood?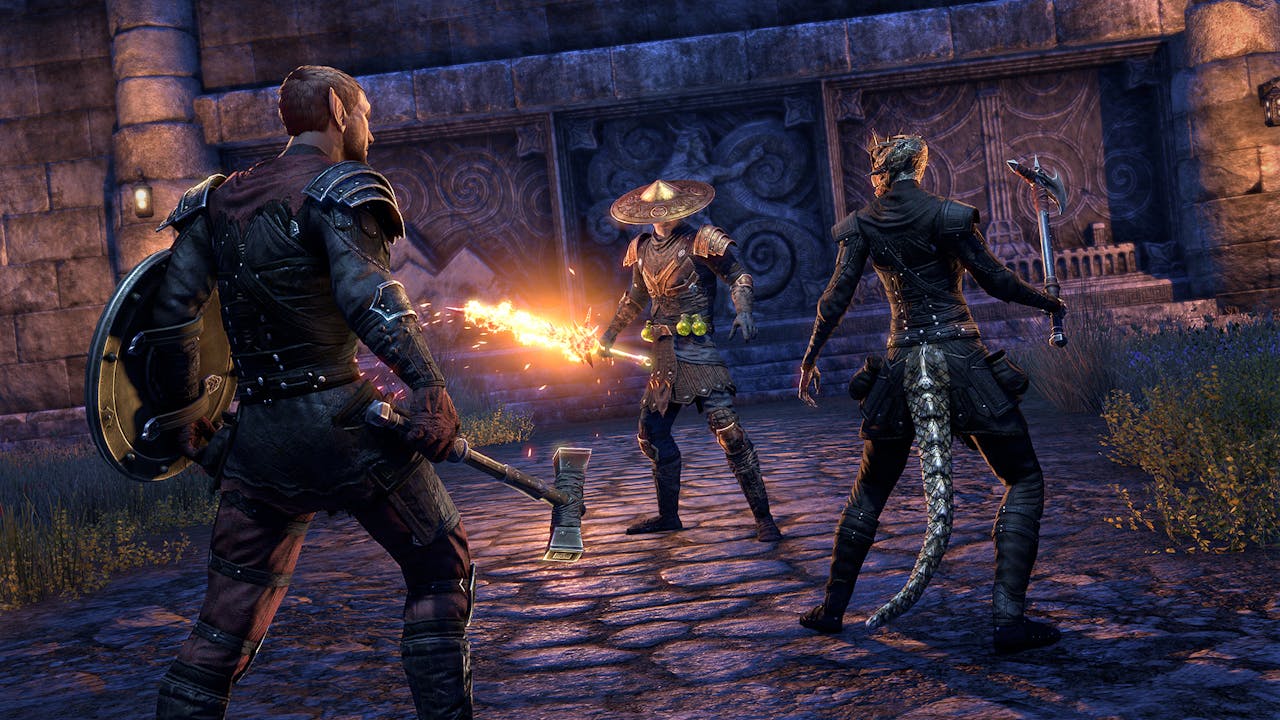 Blackwood is the next expansion for The Elder Scrolls Online. In it, players will head to the region of Blackwood, an area that hasn't been seen in-game since The Elder Scrolls IV: Oblivion. Highlights of this area include the swamp-adjacent city Leyawiin and the Argonian bogs of Shadowfen.
Blackwood will also be part of the year-long Gates of Oblivion storyline which will run through 2021. A series of story-driven events, DLC, and new quests will bring new adventures for players throughout the year as heroes work to foil the destructive plots of the Daedric Prince Mehrunes Dagon.
There are no new classes coming to ESO Blackwood, however you will be able to recruit your own companion using the brand-new Companions system. You'll fight with them, explore their stories, and even level them up using all-new skill trees.
Overall. Bethesda and Zenimax Online promise over 30 hours of content in ESO Blackwood, with much more coming as part of three pieces of DLC which will be released over the year.
When is TESO Blackwood's release date?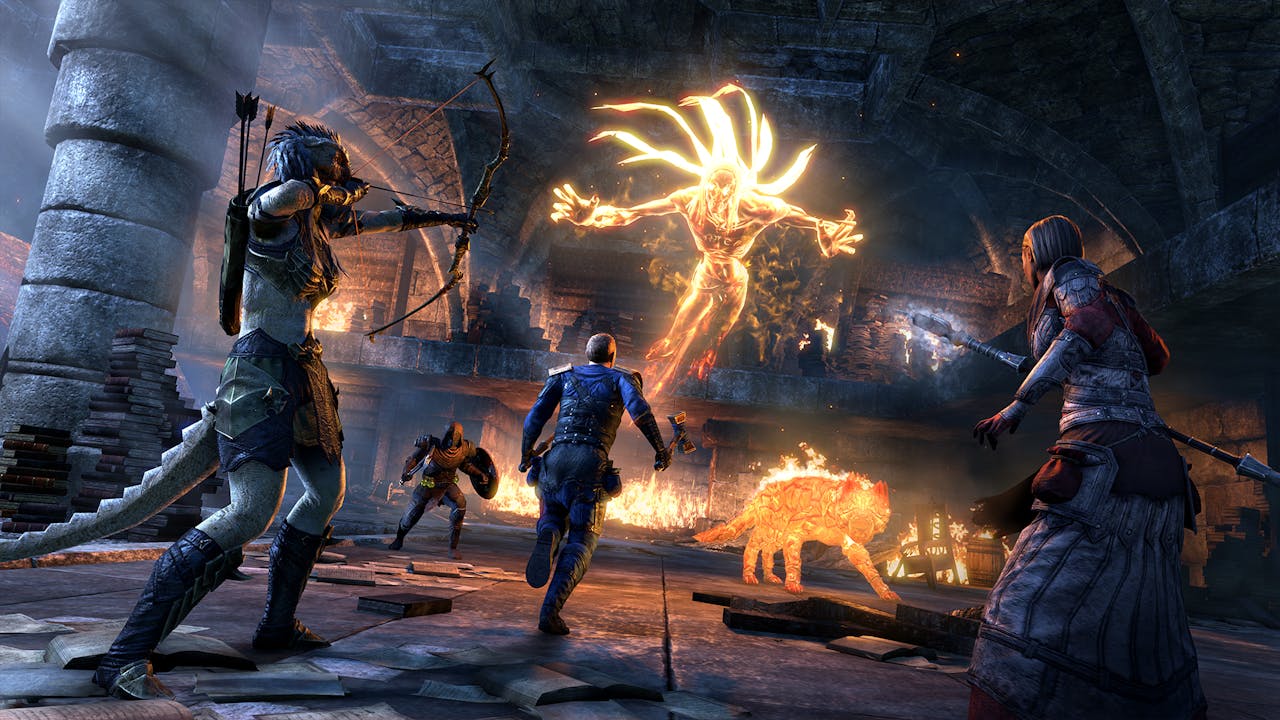 There's a few release dates to pay attention to for Blackwood and 2021's Gates of Oblivion. Here's what we know so far:
- Flames of Ambition - PvE Dungeon DLC - Releasing on March the 8th on PC/Mac and Stadia and March the 16th on Xbox One and PlayStation 4.
- Blackwood - Releasing on June the 1st for PC/Mac and Stadia and June the 8th for Xbox One and PlayStation 4.
- Q3 Dungeon DLC Pack - TBD.
- Q4 Story DLC Pack - TBD.
So as you can see, there'll be plenty to keep players busy all throughout 2021, and beyond.
TESO Blackwood trailers
Firstly, Bethesda showed off a little teaser to whet your appetite:
The announcement trailer gives players a deeper look into the world and what to expect throughout 2021:
For anyone looking for more depth, the full ESO Reveal stream can be found here, diving deep into what's coming for ESO players:
TESO Blackwood system requirements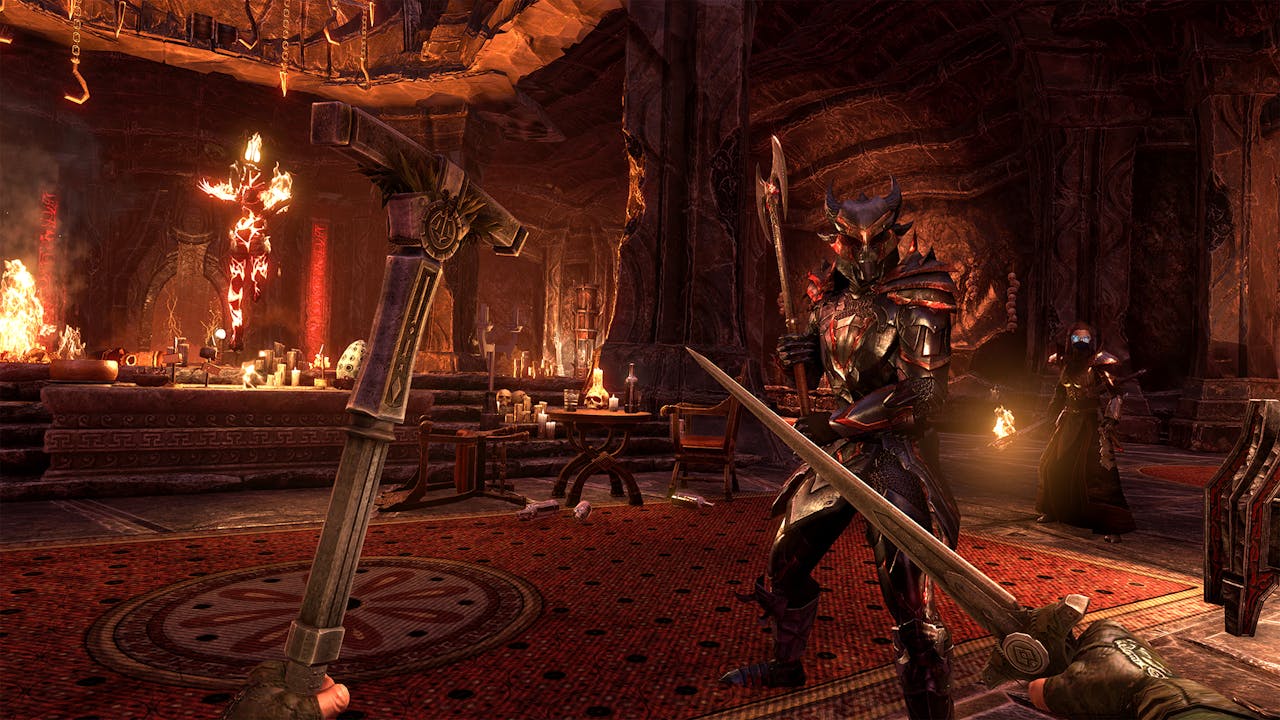 Despite being set 800 years before Skyrim, you'll still need a fairly modern computer to get the most from ESO Blackwood. Here's what you'll need:
Minimum Requirements:
- Requires a 64-bit processor and operating system
- OS: Windows 7 64-bit
- Processor: Intel Core i3 540 or AMD A6-3620 or higher
- Memory: 4 GB RAM
- Graphics: Direct X 11.0 compliant video card with 1GB RAM (NVidia GeForce 460 or AMD Radeon 6850)
- DirectX: Version 11
- Network: Broadband Internet connection
- Storage: 85 GB available space
- Sound Card: DirectX compatible sound card
Recommended Requirements:
- Requires a 64-bit processor and operating system
- OS: Windows 7 64-bit
- Processor: Intel Core i5 2300 or AMD FX4350
- Memory: 8 GB RAM
---
---
Share this post