Must-have items and gadgets for your gaming setup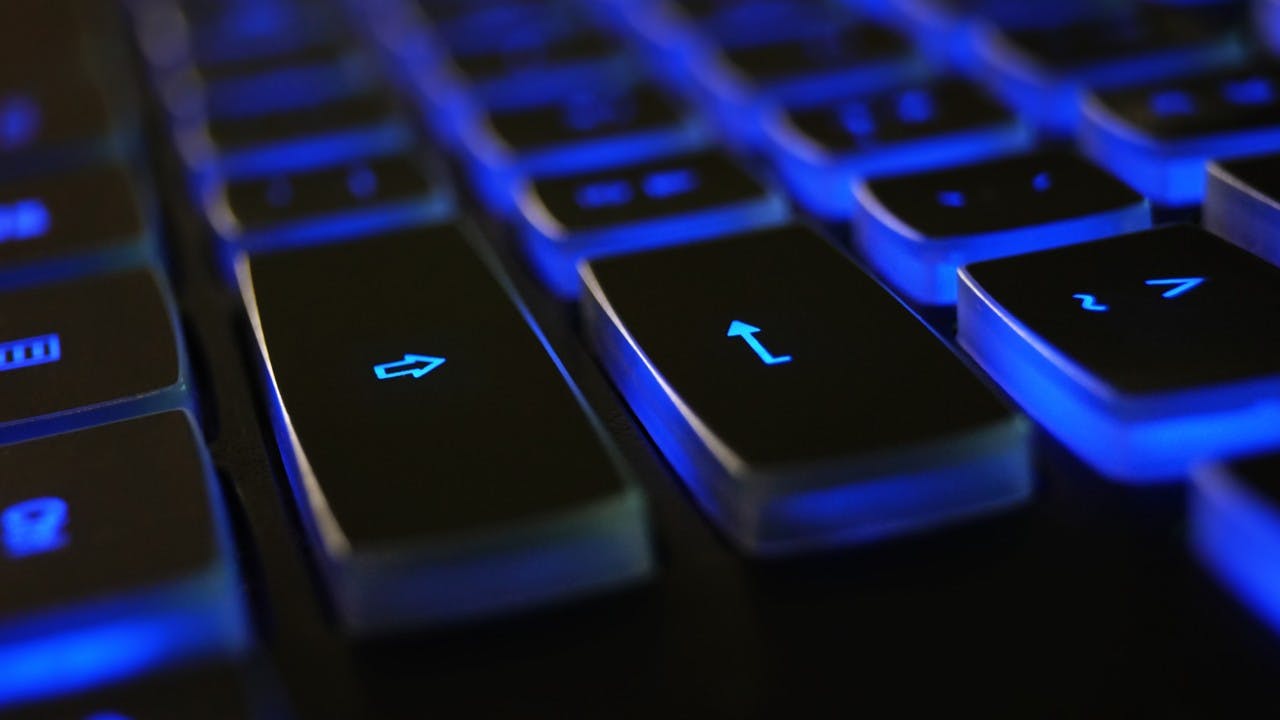 While some may think that a gamer is just someone who parks themselves in front of a television with a gaming console, there is a difference between those who choose to spend their well-earned time on PC or console - which also means that the requirements for accessories vary.
Here are some of the most essential accessories for PC gamers who want to be the best.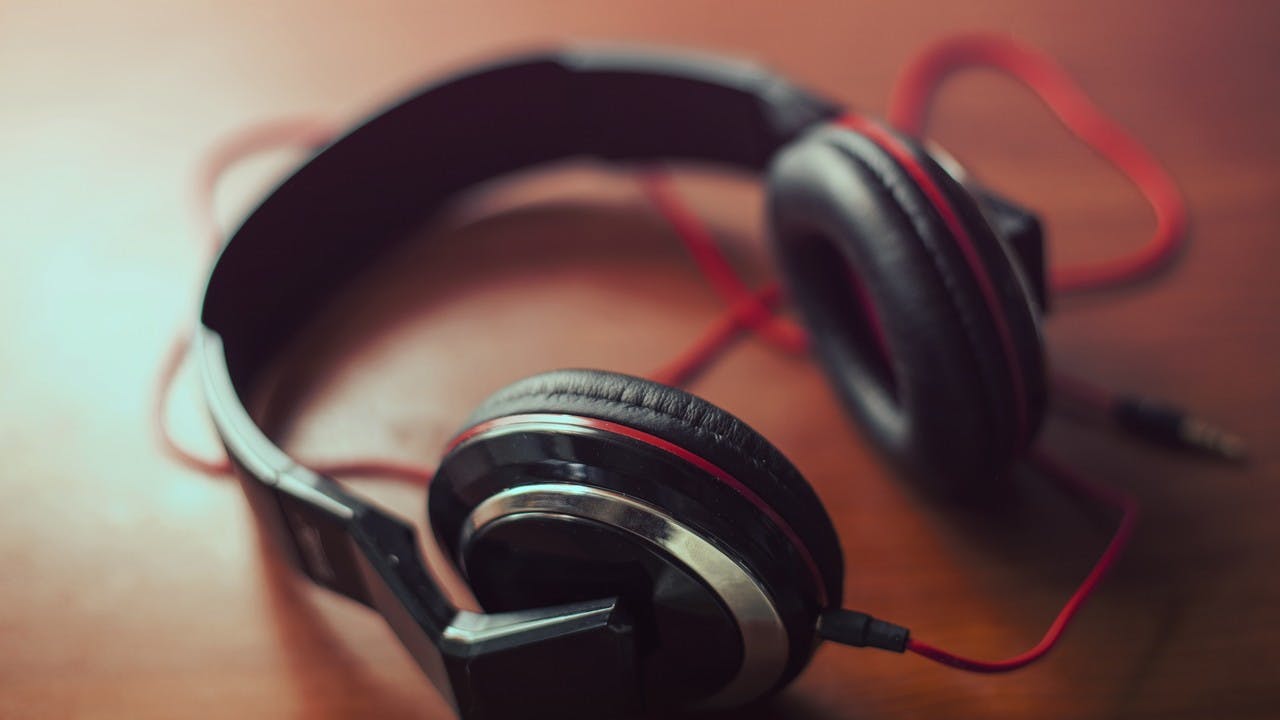 GAMING CHAIRS
If you are like the rest of the gaming world, it's not uncommon to spend hours in front of the screen. You want to make sure that you are comfortable and a good gaming chair will make your play time much better. Find a chair that is soft and cushiony, one that molds around your body, yet provides ideal lumbar support.
There are many different types of gaming chairs, to meet any budget. Higher end ones have speakers and rumblers built in to give you a fully immersed gaming effect. The right chair is important.
The Homall Gaming Chair is a great choice. It comes highly rated by users and the price is just right.
GAMING DESKS
While you don't need a huge desk, an adequate gaming desk is essential for any PC gamer. Don't settle for a table like desk, that will give you carpel tunnel in a week. Find something that can fit a good size monitor and a full-size keyboard. If you can find one that has a keyboard tray, that will help save your wrists some pain too.
While you may be a on budget, make sure that you purchase one that is not flimsy and will not collapse under the weight of your computer monitor. Get something sturdy and user friendly like the Arozzi Arena Gaming Desk.
This one is a hit with gamers and comes in a variety of colors.
HEADSETS
Gaming headsets can add an element to your play that goes beyond just keeping the rest of the household from hearing your video games. There are a vast variety of headsets to choose from and these can include microphones, to communicate with your gaming friends, cushioned speakers for comfort, and high-quality sound.
You may also want to consider a headset holder, one that mounts under the desk to keep the desktop free from clutter. These headset mounts can typically hold two sets and will ensure that your headset is always able to be found; not mixed in with the pile of clothes on the floor.
The Logitech G430 7.1 DTS ticks all the right boxes for PC gaming.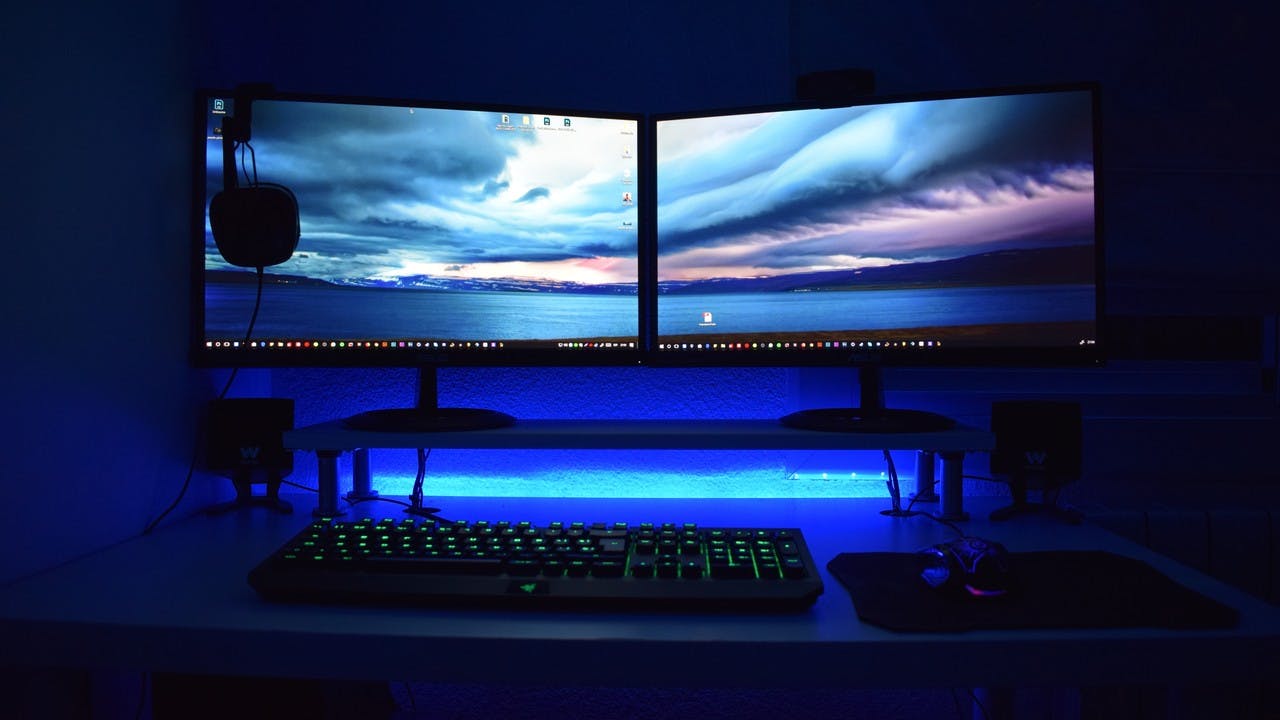 ORGANIZING CABLES
With PCs, one of the biggest issues are all the cords and wires. It can be messy, collect dust easily, and even be a tripping hazard if placed in the wrong location. Velcro ties and cable management sleeves are a great way to organize unruly wires.
Speaking of dust, be sure to use either canned air or a computer cleaning vacuum to ensure that your keyboard and computer don't collect unwanted dust. An unkempt keyboard can result in sticky keys and disturb your game play after a while. Don't forget to clean the back of your PC tower, to keep dust out of the fan grills and USB/HDMI ports.
Sleeves like these Cable Management Sleeves are a good place to start and will eliminate a lot of the hassle of cords and wires.
WIRELESS, WIRELESS, WIRELESS!
You can always forego many of the cords and wires by going wireless. There are not only wireless mouse accessories that you can purchase, but wireless keyboards are available as well. There is really no downside to using these. It's all about preferred preference and budget.
CONTROLLERS
Yes, the idea of a PC game is to use the mouse and keyboard, however, there are some games that just work better with a controller. There are controllers that are compatible with a PC, and can be plugged into the USB or mouse port (depending on what you purchase). Go for something customizable so it meets your game play needs. I would suggest the EasySMX 2.4G Wireless Controller as far as controllers go. It's easy to use and performs great.
No one said that gaming could only be done with a gaming console. There are many people who prefer to game on their PC. If you decide to use a PC to game, be sure to check out these essential accessories for PC gamers. These along with other gadgets will take your game to the next level.
Images credit: pexels.com
---
---
Share this post