What extra content will you get in Rockfish Games' action-packed sci-fi shooter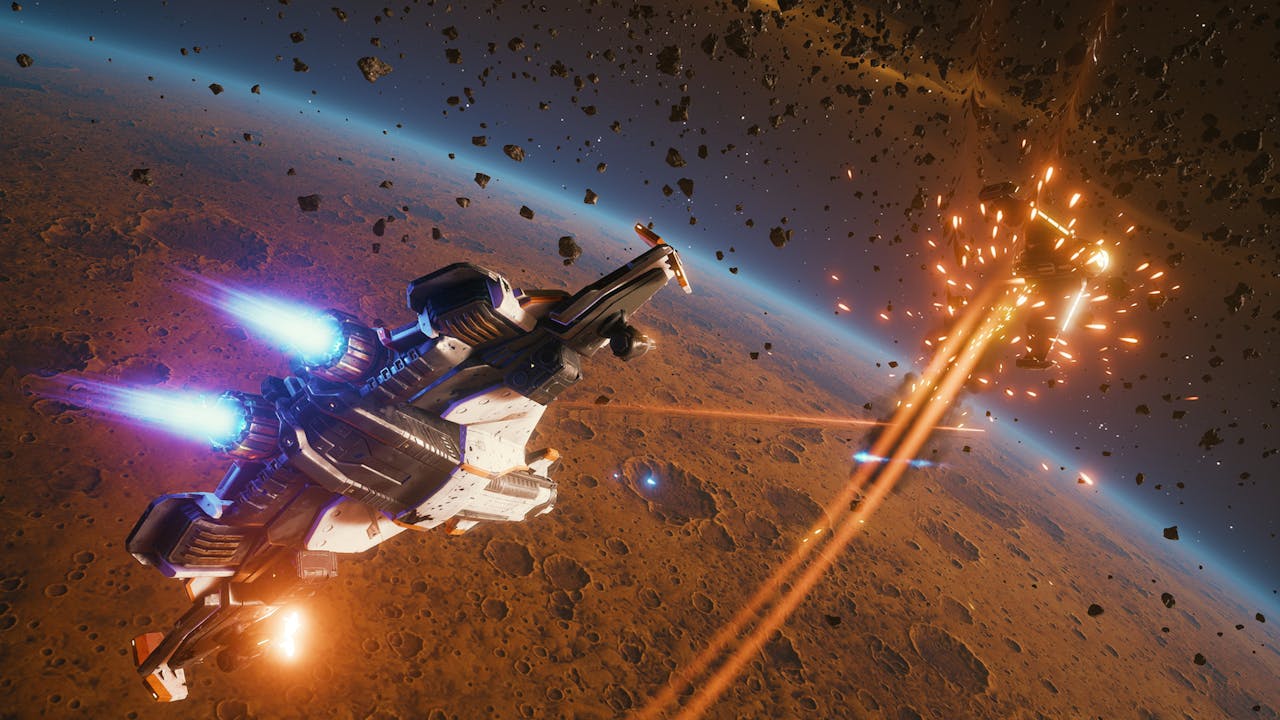 Take your intergalactic journey to a new level with the EVERSPACE Ultimate Edition. With this Steam PC bundle, you'll get the base game plus two DLCs!
The combination of randomized levels and enemies along with a high level of challenge have made roguelikes a hit with gamers for decades - and EVERSPACE from Rockfish Games takes the genius move of combining these smart gameplay features with the space combat genre.
EVERSPACE Ultimate Edition combines all the content from the base game, the Deluxe Edition extras and the Encounters Expansion Pack into one rewarding package. Let's dive deeper into this sci-fi title to see what's in store with this edition.
I need more space...
Unlike a lot of roguelike games, EVERSPACE has a non-linear story complete with voice-acting. Its roguelike gameplay has both persistent progression and the ability to upgrade and repair your ship, so you'll have to be cautious with every move to survive in the cold outreaches of space.
Andy Kelly of PC Gamer praised its graphics noting how its "dazzling starscapes, hulking freighter wrecks, and burning alien suns make every moment worthy of hitting the screenshot key".
Those wanting an extra challenge can fire up the Hardcore Mode with permadeath making each decision potentially your last. Its intuitive controls utilize the mouse and keyboard to allow players to have pin-point accuracy like what you would find in a first-person shooter.
With all the randomized challenges coming your way, you're going to need all the help you can get!
---
---
Share this post