The roster is expanding with new and familiar faces arriving over the next nine months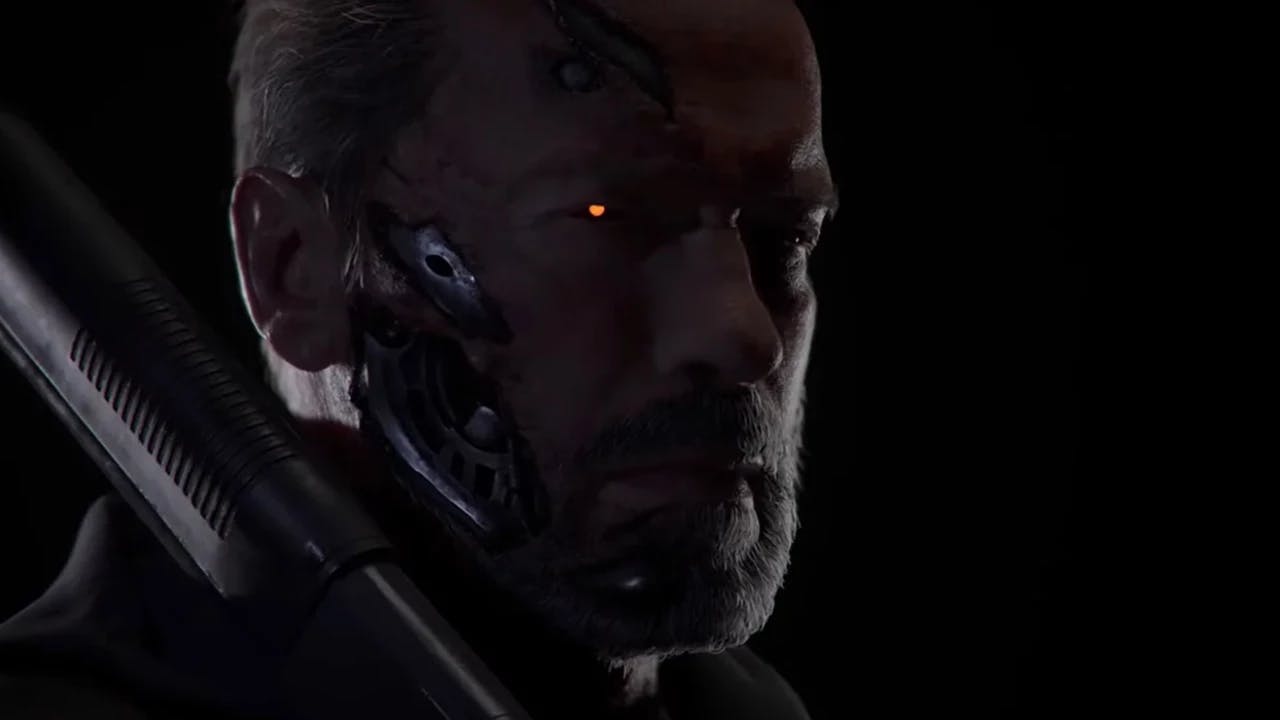 Earthrealm's looking a bit more crowded, at least it will be once all of the characters arrive in Mortal Kombat 11's new Kombat Pack.
NetherRealm Studios and Warner Bros has confirmed the full roster line-up for the hit 2019 arcade-style fighting game big DLC pack, available to buy separately or as part of the Mortal Kombat 11 - Premium Edition, with franchise favorites, blockbuster movie characters and well-known faces making an appearance.
Here, we take a look at each of the characters confirmed in the MK11 Kombat Pack, and what they bring to the roster.
Shang Tsung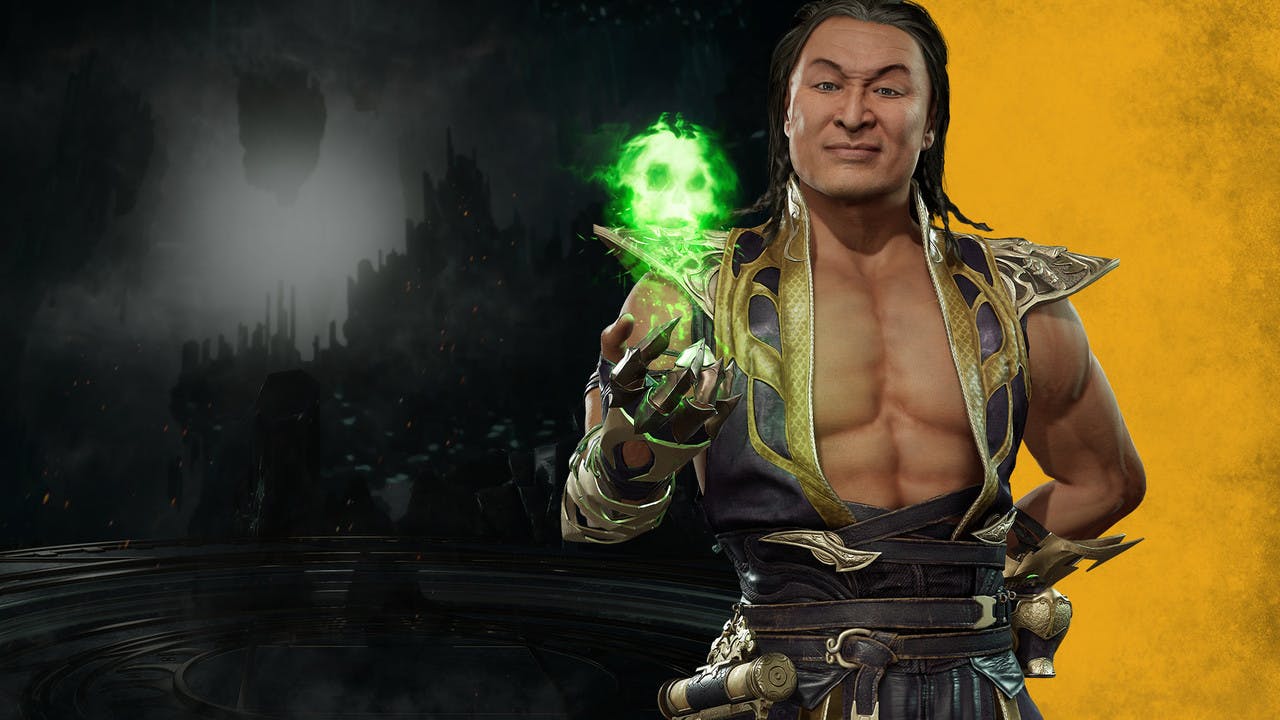 Kombat Pack release date: Available now
By pledging his eternal loyalty to Shao Kahn in exchange for this evil magic, Shang Tsung quickly became one of the most powerful warriors of Outworld, known today as the 'Soul Sorcerer'.
Shang Tsung has a variety of magic-based attacks at his disposal, as well as using the harnessed souls of fallen warriors to transform into well-known MK characters of the past and present - while also benefiting from their individual attacks and abilities.
He appears in his older form in the game, but the DLC character brings a fresh, younger Shang Tsung to the battle arenas.
When it comes to his Fatal Blow attack, Shang Tsung uses a triple transformation to deal some pretty hefty damage. He transforms into Klassic Sub-Zero and stabs an icicle through his opponent's face; then kicks them away before transforming into Klassic Scorpion and uses a spear attack to pull them back into close range before slicing their throat; AND THEN transforms into Noob Saibot - grabbing his opponent around the waist, flying upwards and crashing to the ground - snapping their neck!
If you'd prefer to purchase Shang Tsung in a standalone DLC pack, click here.
Nightwolf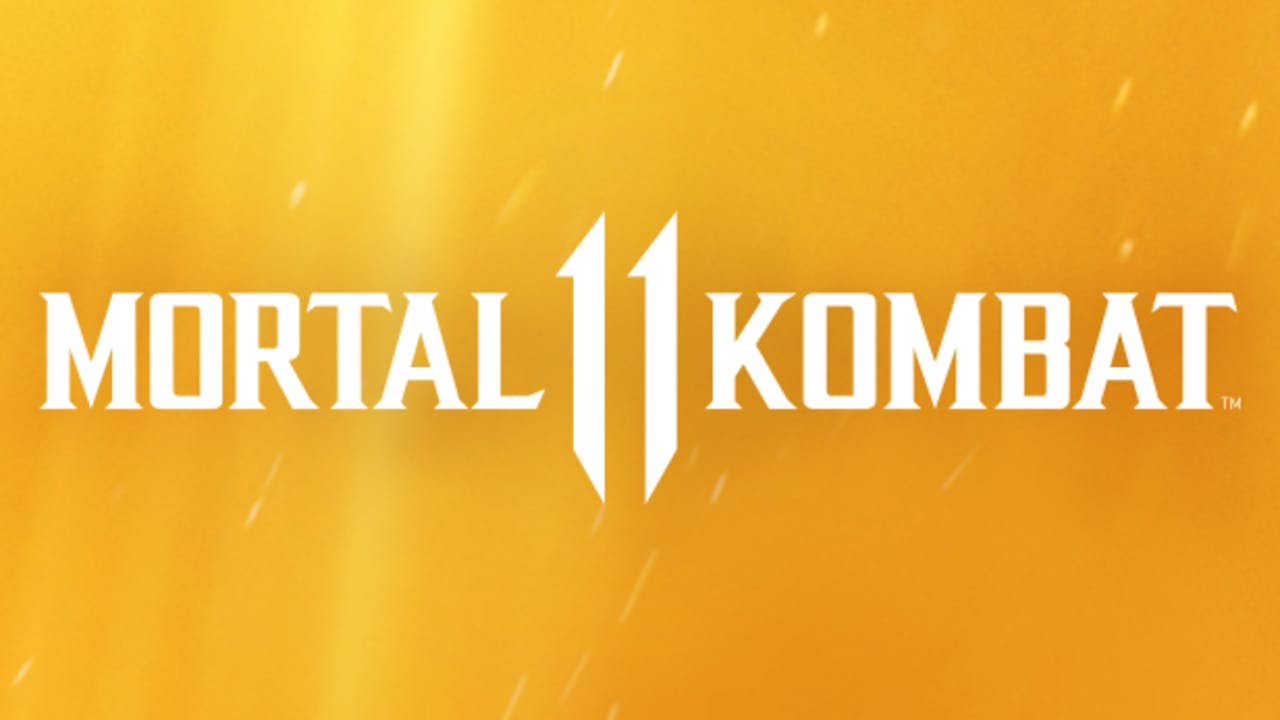 Kombat Pack release date: Available now
Matoka warrior Nightwolf, also known as 'Grey Cloud', made his appearance in the MK universe well over 20 years ago, boasting both physical and spiritual powers.
As well as using his trusted tomahawks, bow and arrow, daggers and gunstock war club; Nightwolf can also upon his ancestors during battle in the form of spirit animals, including a bear and wolf (obviously). The Native American fighter can also use his spirit-type abilities to teleport, speed dash and shoulder barge, as well as being able to cast lightning down on an enemy to shock them, and 'reflex' which bounces most enemy projectile attacks back at them.
Terminator T-800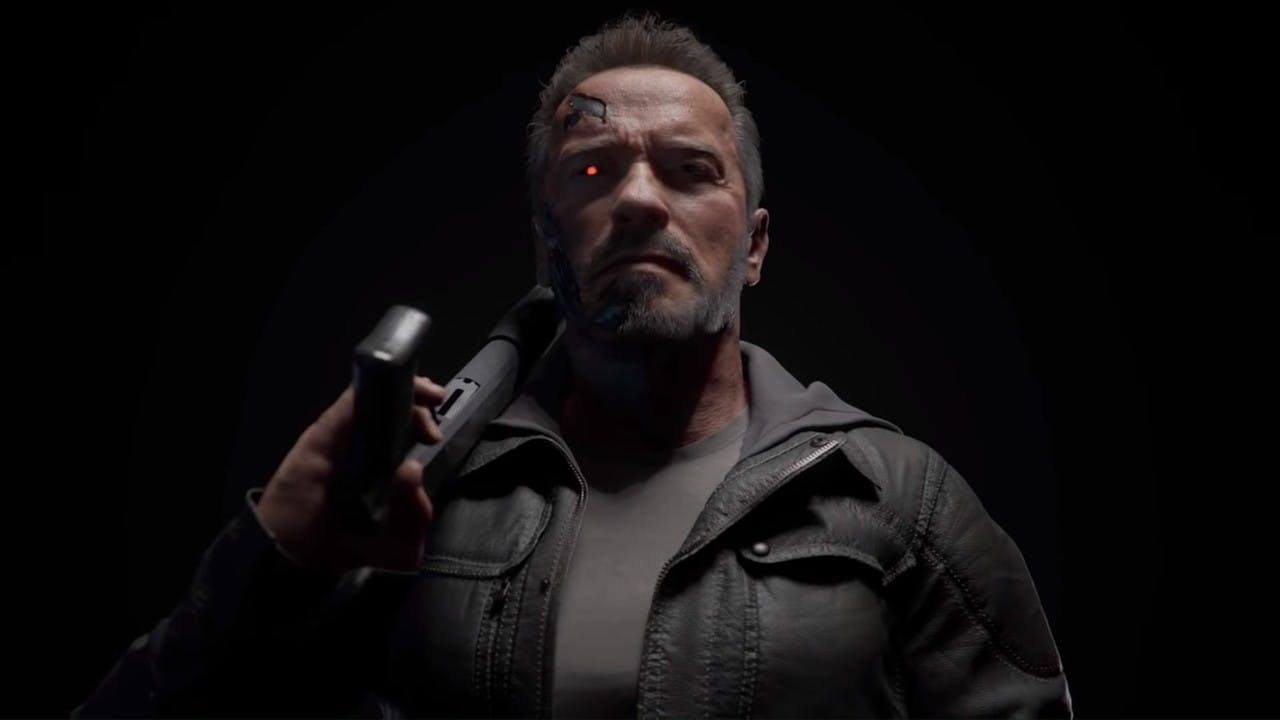 Kombat Pack release date: October 8th 2019
Well, he said that he'd be back...
The Terminator T-800, based on Arnold Schwarzenegger's appearance in the upcoming Terminator: Dark Fate movie, was teased a while back as a DLC character, and now we've seen the first glimpse of what the futuristic soldier will look like in MK11's Kombat Pack.
His appearance is uncanny, but unfortunately we won't be hearing Arnie's sweet Austrian-American accent as he crushes some skulls - Warner Bros has now confirmed that the actor will not be voicing the T-800 character seen in the game. We've yet to see gameplay footage of him in action, but we're assuming that he will be similar to fighters like Jax - who aren't as agile but instead possess strong, heavy attacks.
It wouldn't be a surprise to see the T-800 use its infamous shotgun, as well as seeing his metallic skeleton appearing as it sustains more damage.
Sindel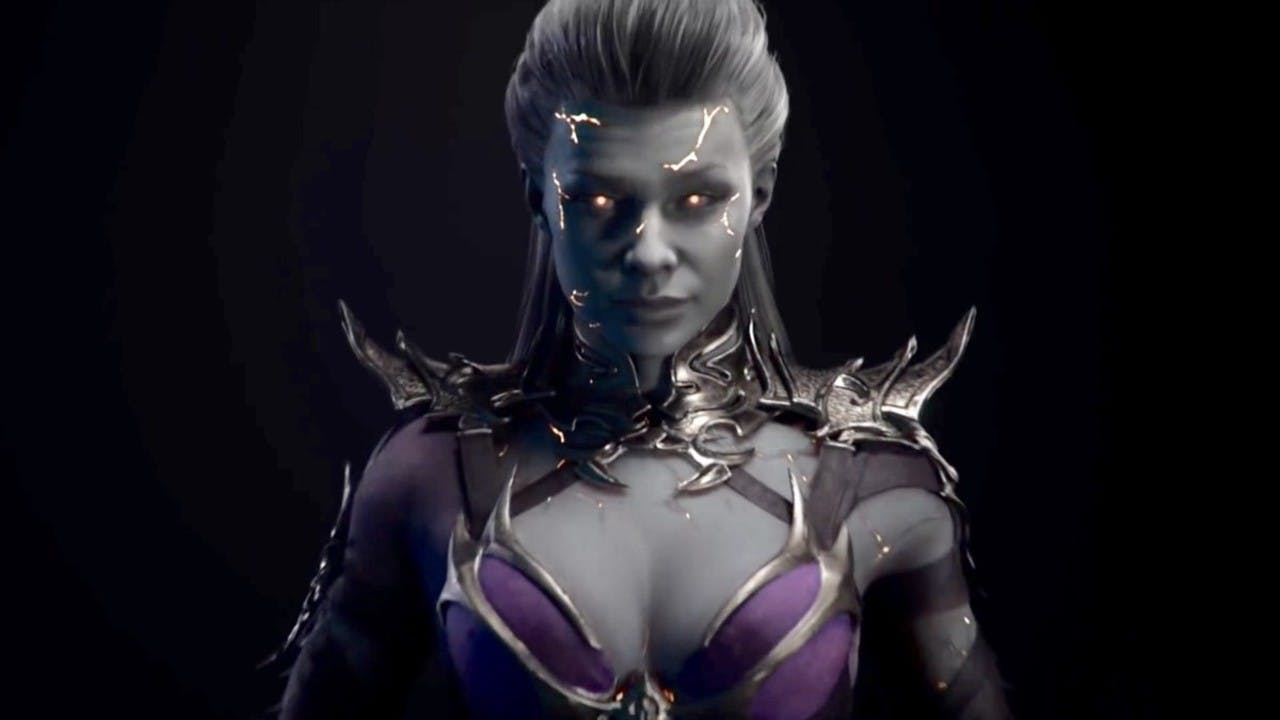 Kombat Pack release date: November 26th 2019
Mother to Princess Kitana and wife (well, ex wife) to Shao Kahn, Sindel is a warrior who possesses mystical abilities and can leave her enemies confused and vulnerable with her ultrasonic 'Banshee' scream. She's one of the few characters to go from bad to good, and only made an official NPC appearance in Mortal Kombat X.
Sindel can use her powers to levitate in mid-air, as well as using her hair as a whip to throw and grapple enemies. It's been eight years since we last got to play as Sindel (officially) and we can't wait to welcome back our queen.
Joker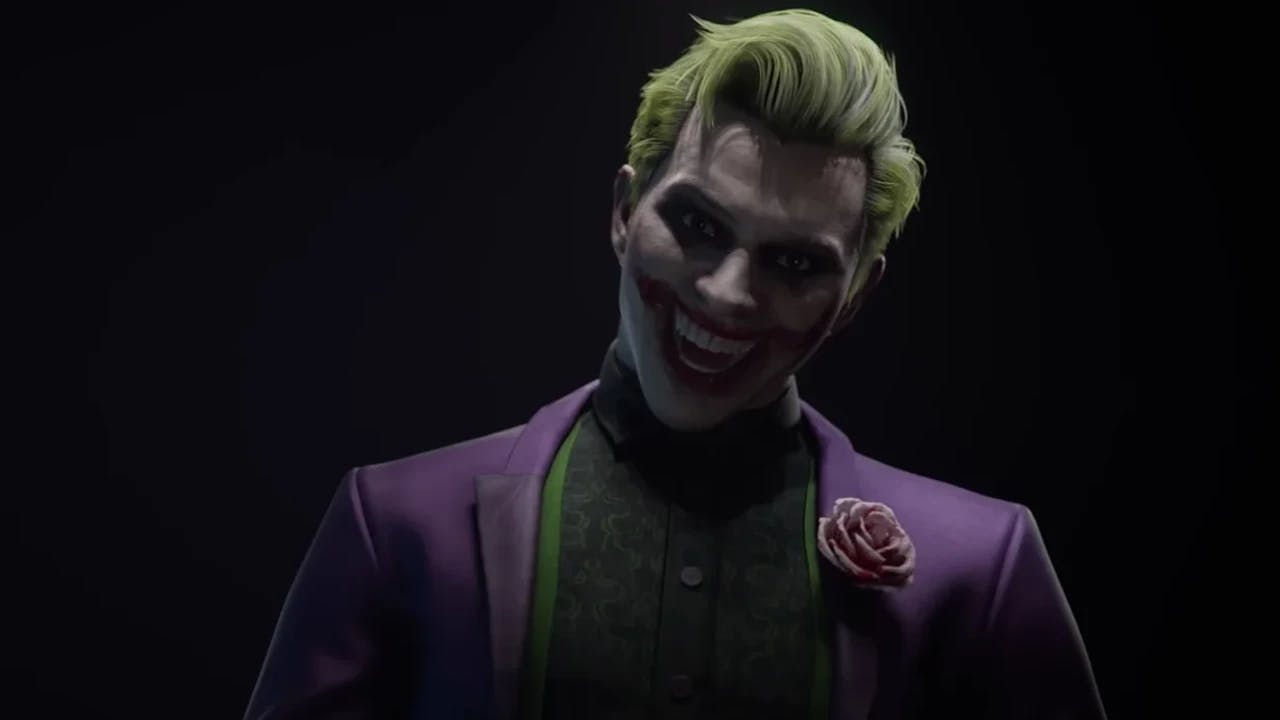 Kombat Pack release date: January 28th 2020
Warner Bros and NetherRealm Studios' other fighting franchise baby is, of course, Injustice. Hardly surprising to see such an infamous DC Comics characters such as the Joker make the leap over to another fighting game under the same roof, sporting a slightly different facial appearance to the one seen in the Injustice games.
Again, based on his style in the Injustice games, we suspect Joker will use a variety of moves involving his revolver, cane and daggers, and perhaps some quirky attacks using bombs and prank-like tools like the handshake buzzer.
Spawn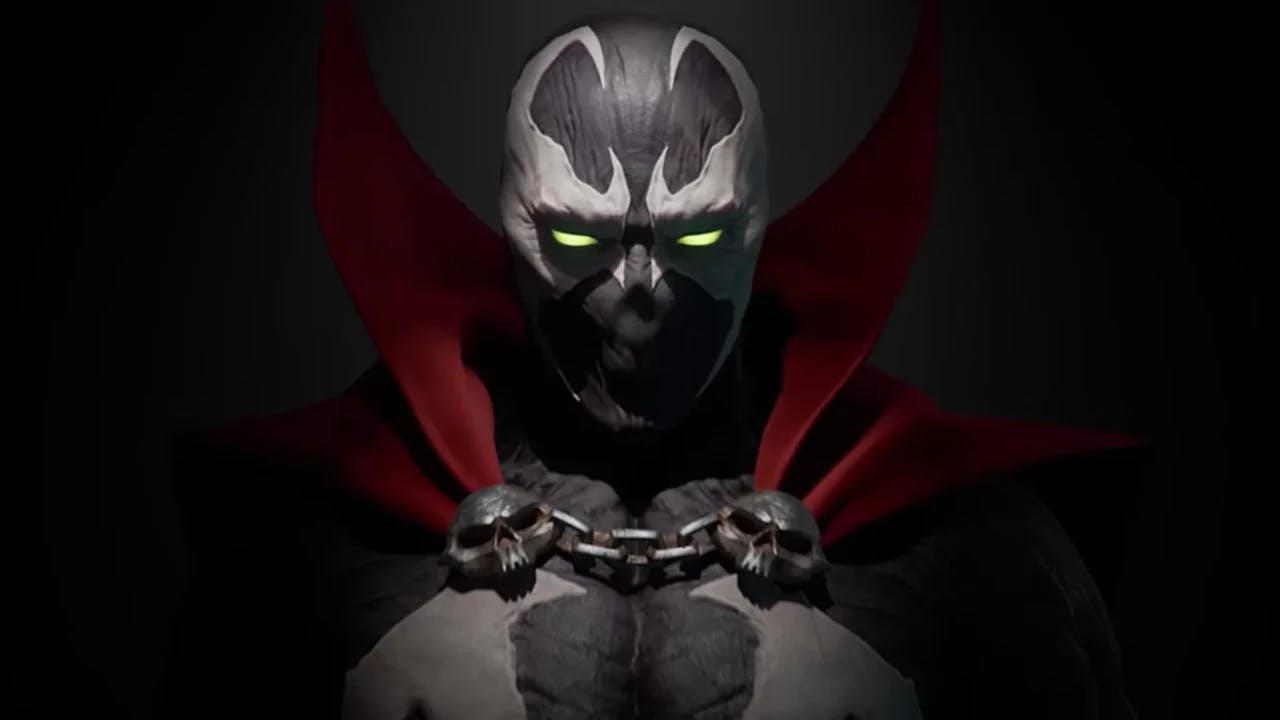 Kombat Pack release date: March 17th 2020
With talks still ongoing/stalling about a Spawn movie reboot starring Jamie Foxx, at least fans of the supernatural Hellspawn warrior from Image Comics will be pleased to hear that he's definitely making an appearance in MK11's Kombat Pack as the final playable character.
Highly-trained assassin Albert Francis Simmons is murdered during a mission in Botswana, resulting in a trip to hell for his murderous past. Striking a deal with a demon known as Malebolgia, Al returns to earth in search of his wife - but now, his appearance is deformed.
Using a symbiotic suit and donning a red cape, Al becomes Spawn, starting out as a anti-hero before turning on the underworld that gave him his powers. If the comics and the, shall we see, interesting 90s movie are anything to go by, Spawn can use a huge array of magical and physical attacks - everything from firing blasts of necroplasmic energy from his hands and teleportation, to breathing fire and lethal chains which 'spawn' from his body.
While it's a shame that Arnie won't be voicing Terminator T-800, it's awesome to hear that actor Keith David, who voiced Spawn in the HBO animated series in the 90s, will be voicing the character for Mortal Kombat 11.
Get your Mortal Kombat 11 - Premium Edition Steam PC key now and receive the brutal MK11 base game plus the Kombat Pack - including six new characters each with their own unique skin and gear - as well as 19 additional skins!
---
---
Share this post