Excel Build your own Bundle with Zenva - 5 key things you can learn
Excel Build your own Bundle with Zenva - What you can learn with this collection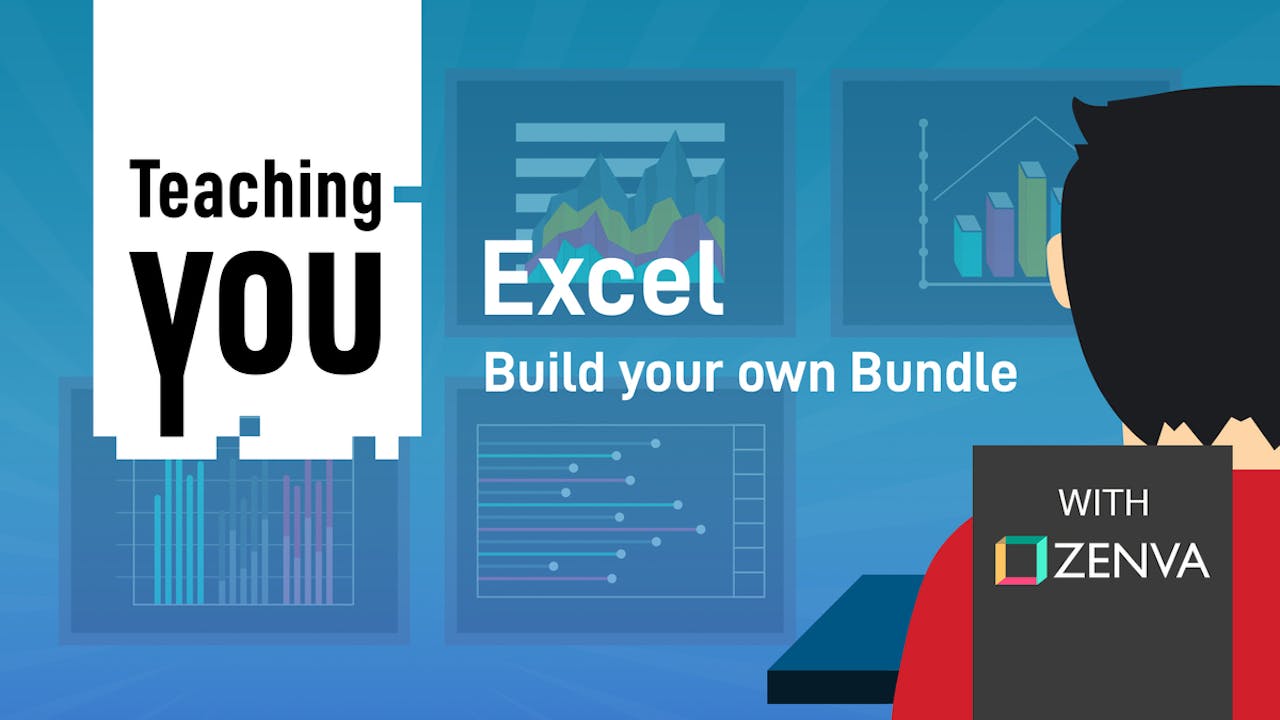 Learn and Excel! Master spreadsheets, data reporting and management, and much more with up to 12 courses available in the Excel Build your own Bundle with Zenva
The beginning of your journey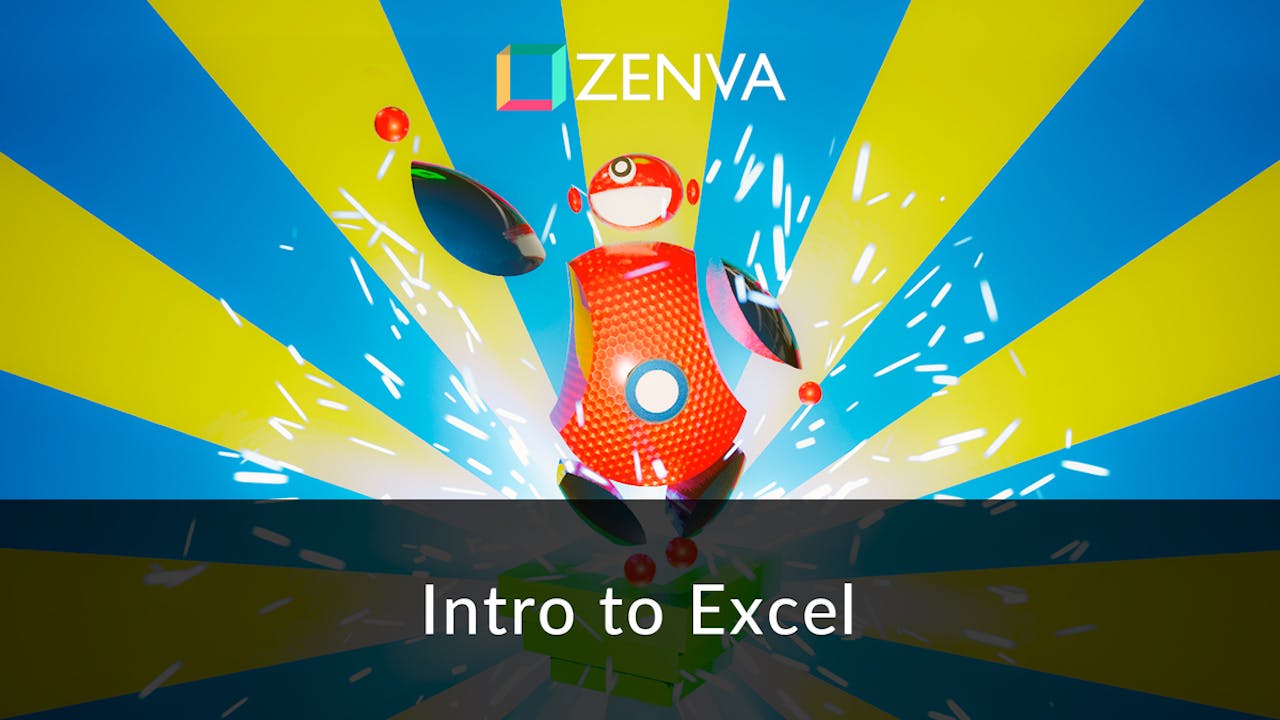 You might have been interested in the Excel Build your own Bundle with Zenva courses because you're struggling to get your head around Excel, or perhaps you've started using it for work purposes and want to ensure that the spreadsheets your're creating are efficient and, above all, make sense!
Never fear, the Intro to Excel course gives you helpful tips and guides you through using the industry-standard in spreadsheet tools. Used for storing, organizing, and analyzing your data, Excel allows you to turn your data into insights, making it highly useful in your professional life.
This course covers the foundations of Excel – from creating your first spreadsheet and visualizing your data, to the shortcuts that will help you to increase your productivity. In no time, you'll be able to create, format, and group new spreadsheets; visualize your data on tables and charts; and use shortcuts to speed up your work.
Tackle those tables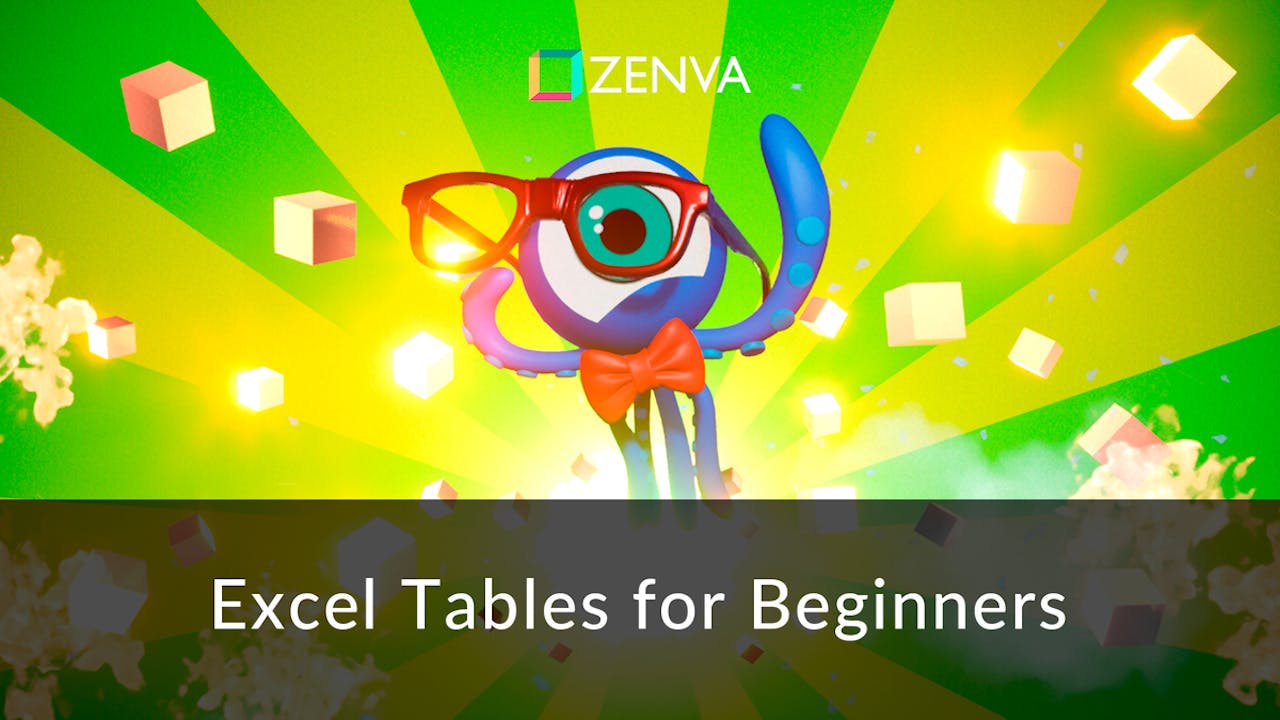 So, how do you create an Excel table from scratch, as well as making it easy to understand for others?
With Excel Tables for Beginners, you'll learn the basics on how to format your Excel data as a table for a consistent appearance, more readability, and additional functionality. This course will help you to use example sales data and learn fundamental techniques for setting up, formatting, and referencing data within a table.
Through this, you will make Excel easier to use in your day-to-day life for data analysis – with benefits such as automatic pane freezes and advanced filter abilities.
The magic formula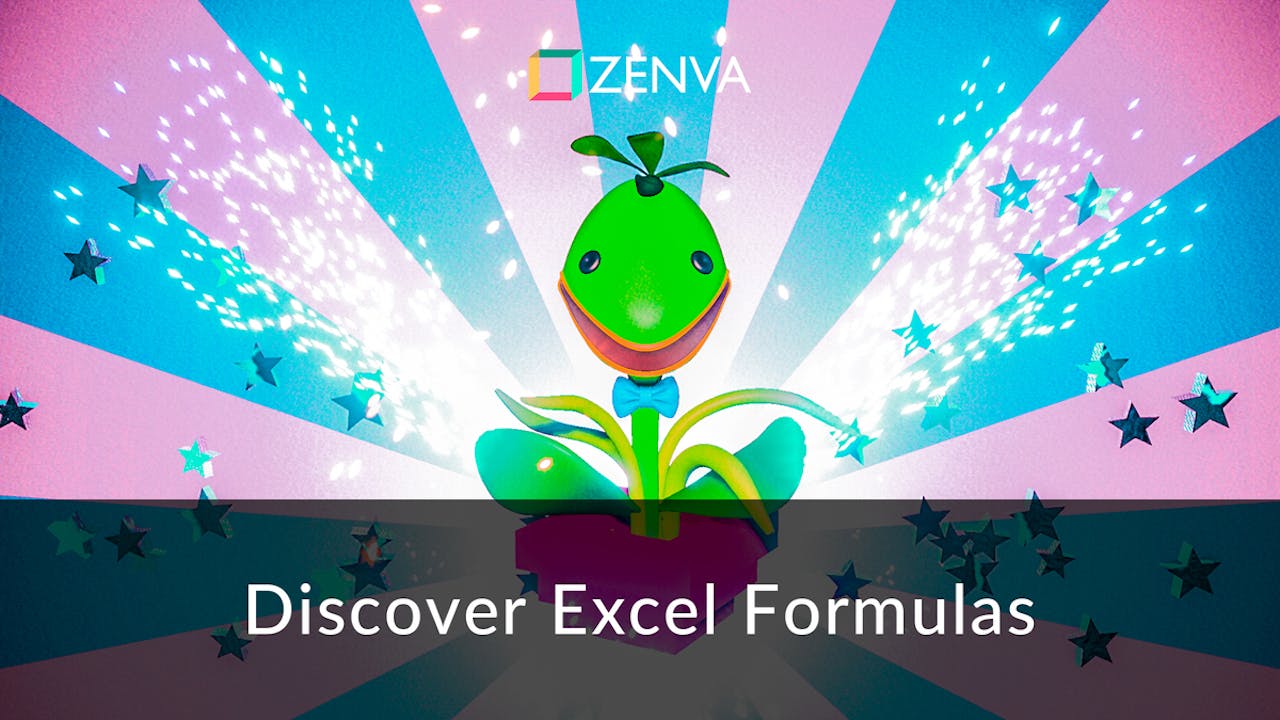 The Discover Excel Formulas course is designed around helping you study new Excel skills by implementing formulas and functions for automatic calculations. You'll start by manipulating your data in more dynamic and calculative ways, whether you need to work with numerical values or dates.
Make Excel work for you and analyze your data fast and efficiently. You'll learn how to Access basic functions, such as averaging values reference other sheets for formulas and functions; manipulate dates using formula logic; deal with named ranges when setting up formulas and much more.
Data management and the right tools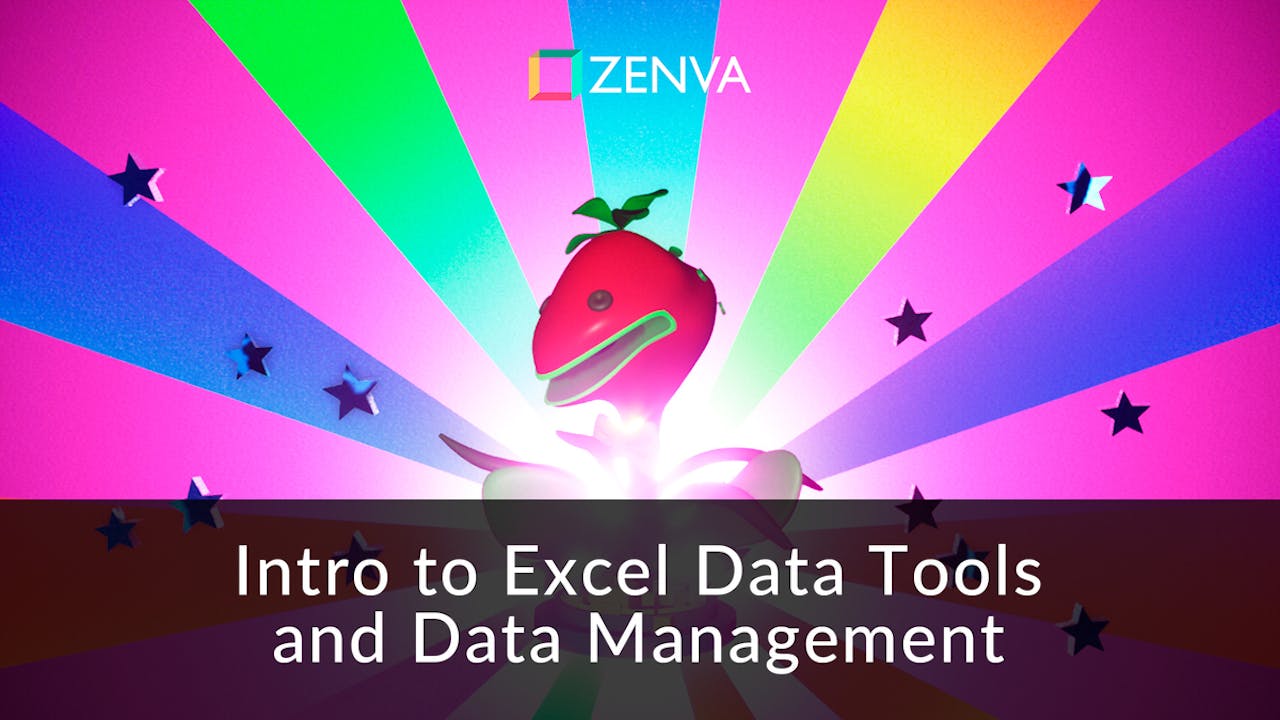 There's a lot of data flying around in your spreadsheet, so it's worth knowing how to manage it all!
With Intro to Excel Data Tools and Data Management, you'll learn get to grips with advanced data management and boost your productivity with Excel's Data Tools. From dynamically organizing your data, to simplifying your methods for data processing and analysis, you will learn techniques that will help you to gain invaluable insights into your projects.
Master setting up data validation rules to prevent bad data; quickly remove duplicate data from a list; and Utilize flash fill to fill in data with a single click!
Something to Lookup forward to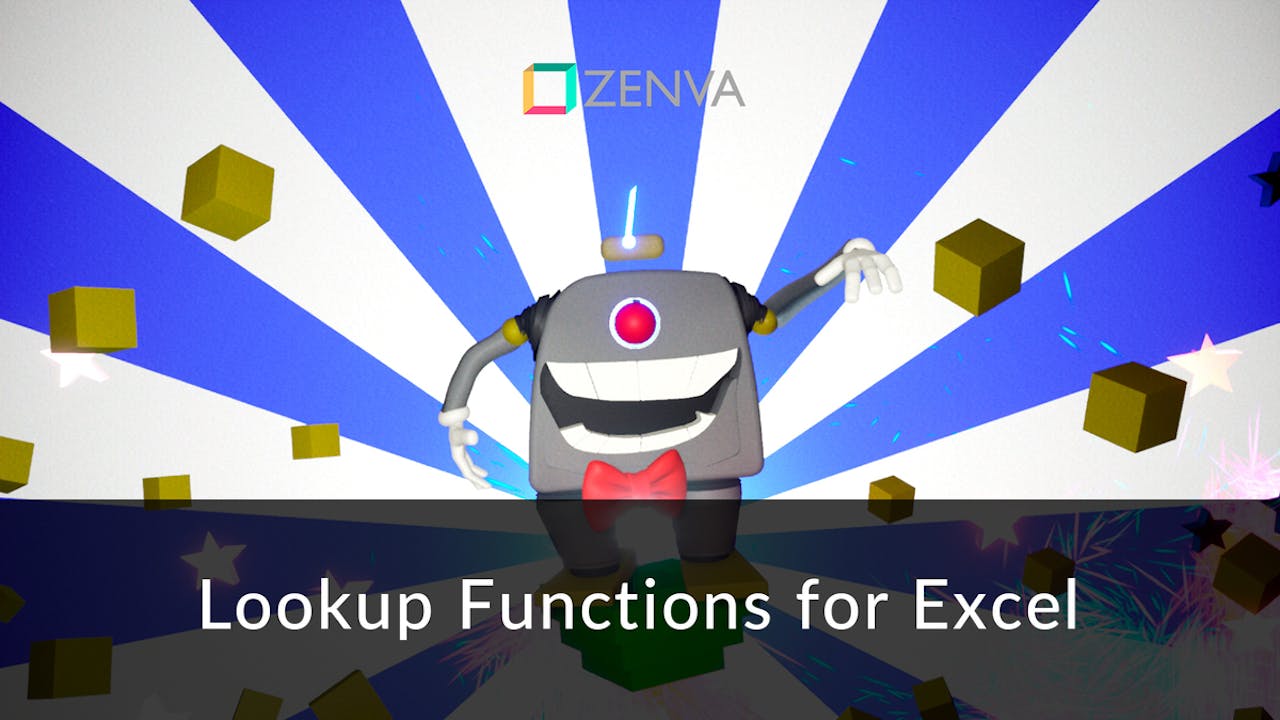 The pun sub headline might have been woeful, but your skills certainly won't be!
With Lookup Functions for Excel, you'll give your Excel spreadsheet data a professional boost by learning to use lookup functions. These tools will enable you to look up any data of your choosing through a variety of methods and store that data easily in cells.
Level-up your knowledge of Excel, manage your data efficiently, and learn even more functionality for your needs!
---
---
Share this post