What is the Golden Bundle and How to Win
You have questions, we have answers!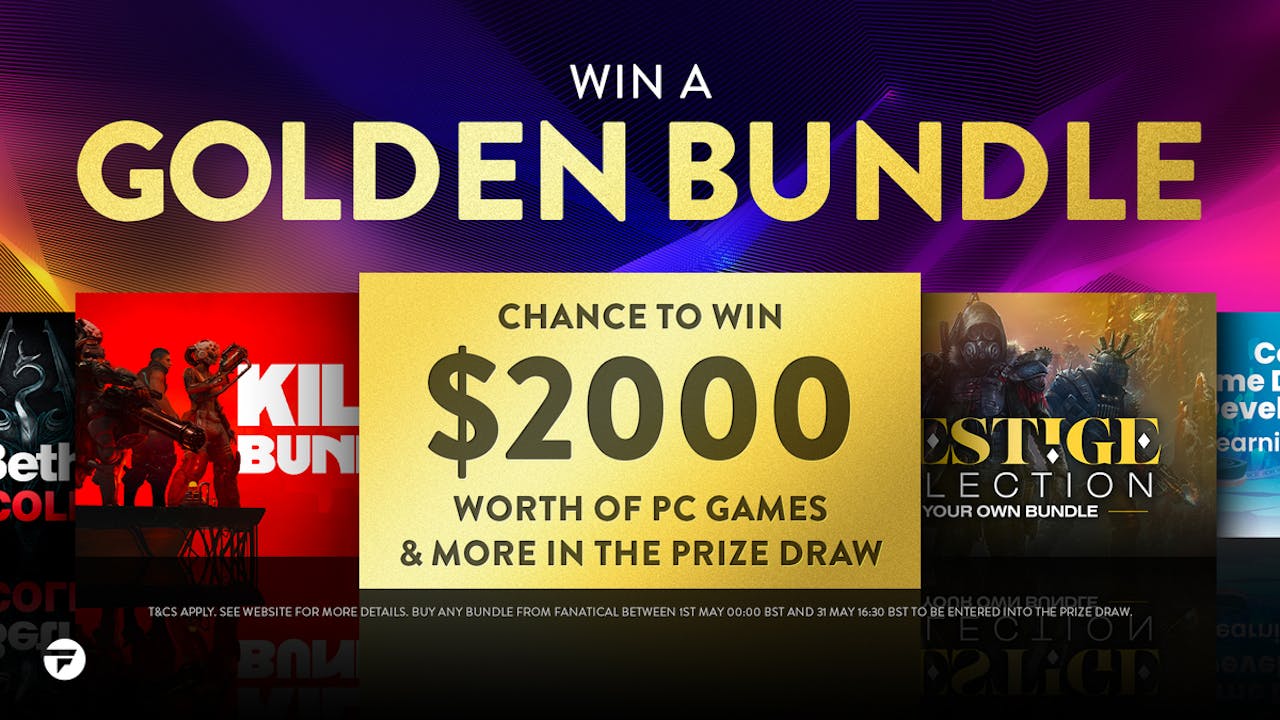 UPDATE: This has now ended, winners will be contacted!
You'll no doubt have noticed that we have a BundleFest going on at the moment thanks to our sponsorship partner OMEN Gaming Hub! But that's not all, we're also pushing hard on this "Golden Bundle" thing, and you might be wondering what the deal is. Well, lucky for you this blog is here!
Put simply, the Golden Bundle is the prize that one lucky person will get. It's made up of $2,000 worth of PC games & ebooks, and 100 runners up will win a $5 coupon!
---
---
Share this post