Lead the pack in high-octane action with this jam-packed edition of Codemasters and EA's racing sim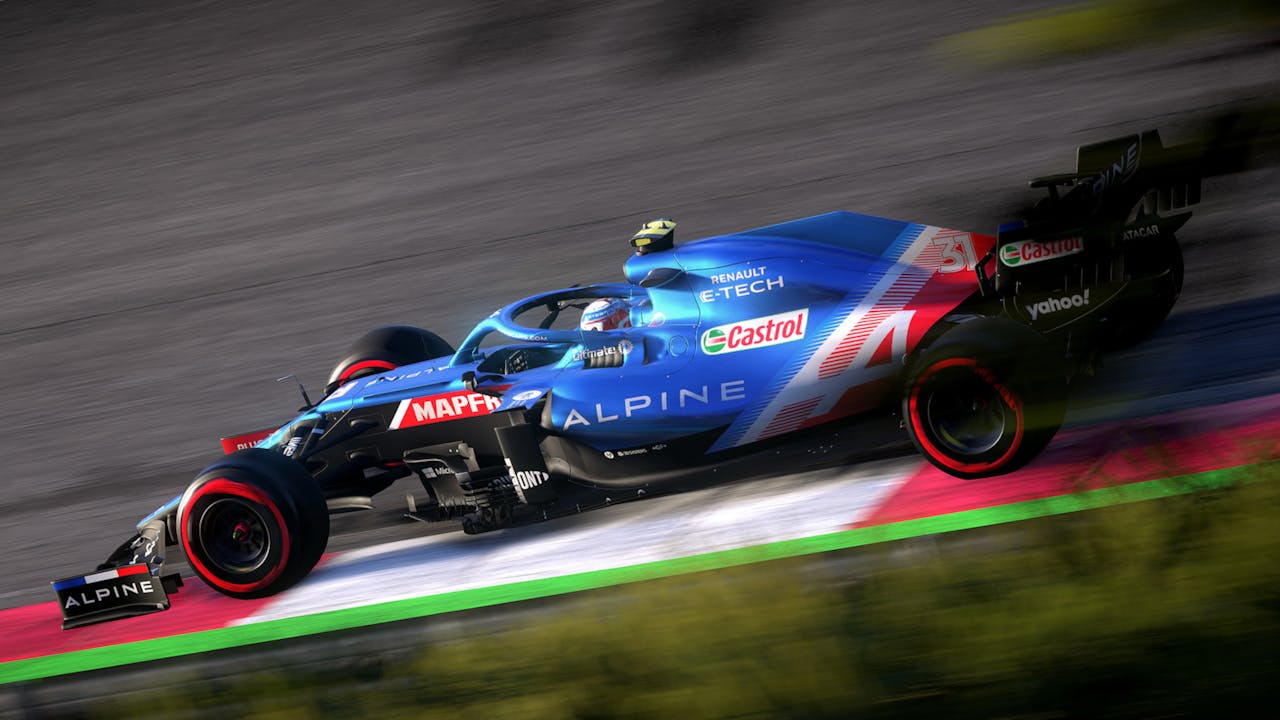 Reaching an average speed of 145mph is not a daunting ordeal for the likes of Formula One drivers, and while you won't be reaching those speeds yourself in your own vehicle (we hope) you'll get to experience the rush of race day with the official F1 2021 game.
With stunning new features and all officially licensed drivers and teams from the 2021 FIA FORMULA ONE WORLD CHAMPIONSHIP, the latest instalment in Codemasters - and now EA's - sports sim franchise keeps its foot firmly on the gas... F1 cars have pedals, right?
For the most immersive experience when taking to the track, it's definitely worth considering the F1 2021 Deluxe Edition as it comes with a whole host of extra treats for budding racing stars. Want to know what you'll get? Here's everything included in the Deluxe Edition!
The base game (of course)
F1 2021 Deluxe Edition, as you'd expect, includes the F1 2021 base game. This year's title sees the arrival of a thrilling new story experience called 'Braking Point', as well as two-player Career option, and the chance to get even closer to the grid with 'Real-Season Start'. You'll take your team to the top in the acclaimed 'My Team' Career mode over a 10-year period, or race head-to-head in split-screen and multiplayer - with the authentic line-up of 20 heroic drivers and 10 iconic teams from the 2021 season.
Similar to 'The Journey' in some of EA's recent FIFA titles, 'Braking Point' is a story-driven mode that sees you compete in one of the most competitive, speediest sports on the planet where your actions on and off the track with fellow drivers and teams impacts your destiny.
In 'MyCareer' you'll get to create a driver, choose a sponsor, an engine supplier, hire a teammate and compete as the 11th team on the grid. The 'Real-Season Start' feature enables players to begin at any point in the season, with real-time drivers' and constructors' standings reflected in game.
Not only has the career mode been spiced up, you'll get to experience three new-to-series tracks that are making an appearance in the real-life F1 Championship this season. Tracks added include the Portimao (Portugal), Imola (Italy), and Jeddah (Saudi Arabia) circuits - and will be available as free post-launch content.
There's also Formula 2, the ultimate training ground for F1, with short, medium, or full season options and 2020 and 2021 season content available - as well as the new F1 Esports Challenger and Pro Series races with online qualification events and the latest news on the Esports side of the game.
In addition, there's more ways to race in F1 2021 with Time Trial, Shorter season length options, Grand Prix Mode and the option to relive your glory with saveable automated highlights and full replays (PC only).
Additional bonus access and DLC packs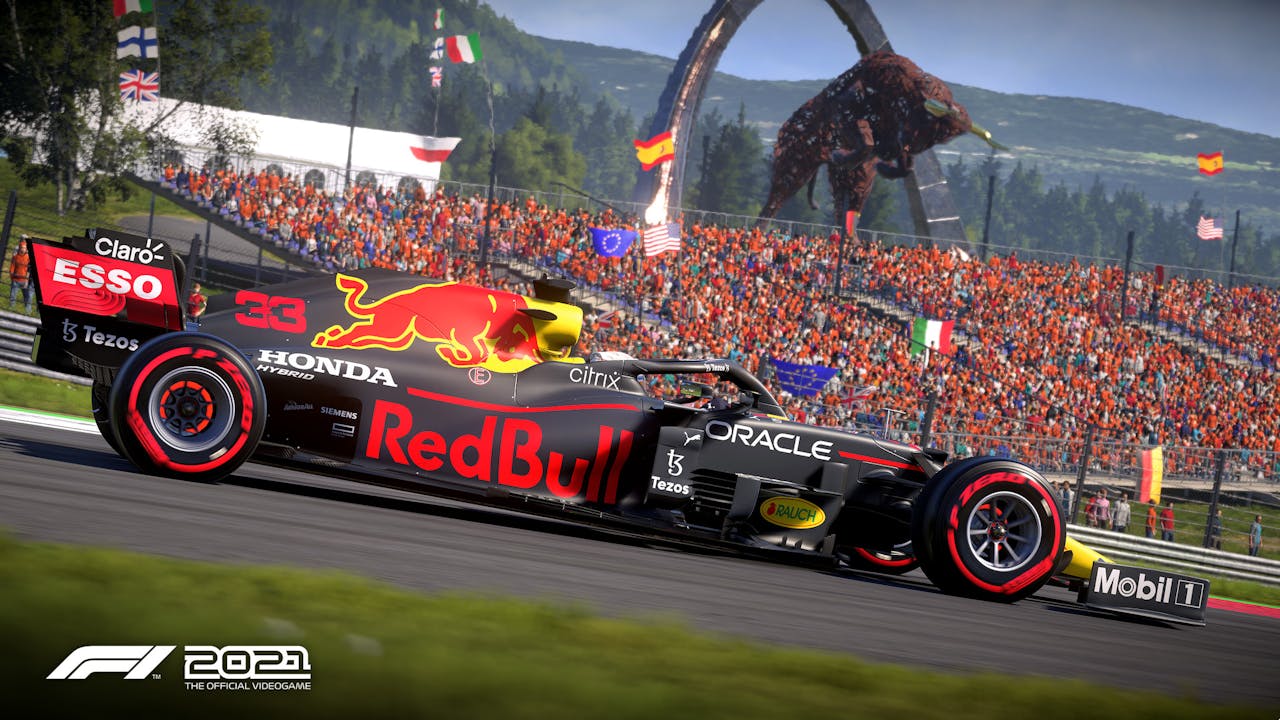 The F1 2021 Deluxe Edition also delivers a great range of digital bonus content alongside the base game.
The Braking Point Content Pack gives you exclusive in-game items inspired by the fictional stars of the new 'Braking Point' story experience. You can equip these items to race as Devon Butler, Aiden Jackson, and Casper Akkerman (Character avatar, Car livery, Suit, Gloves, Helmet and Victory radio voices).
You'll also receive the My Team Icons Pack with seven iconic drivers to enhance your 'My Team' game experience, as well as Exclusive in-game customisation items (Car livery, Suit, Gloves, Helmet and Victory radio call).
Gamers can get Early Access to F1 2021 with this edition too, ahead of release on July 15th, 2021.
Plenty of Pitcoin loot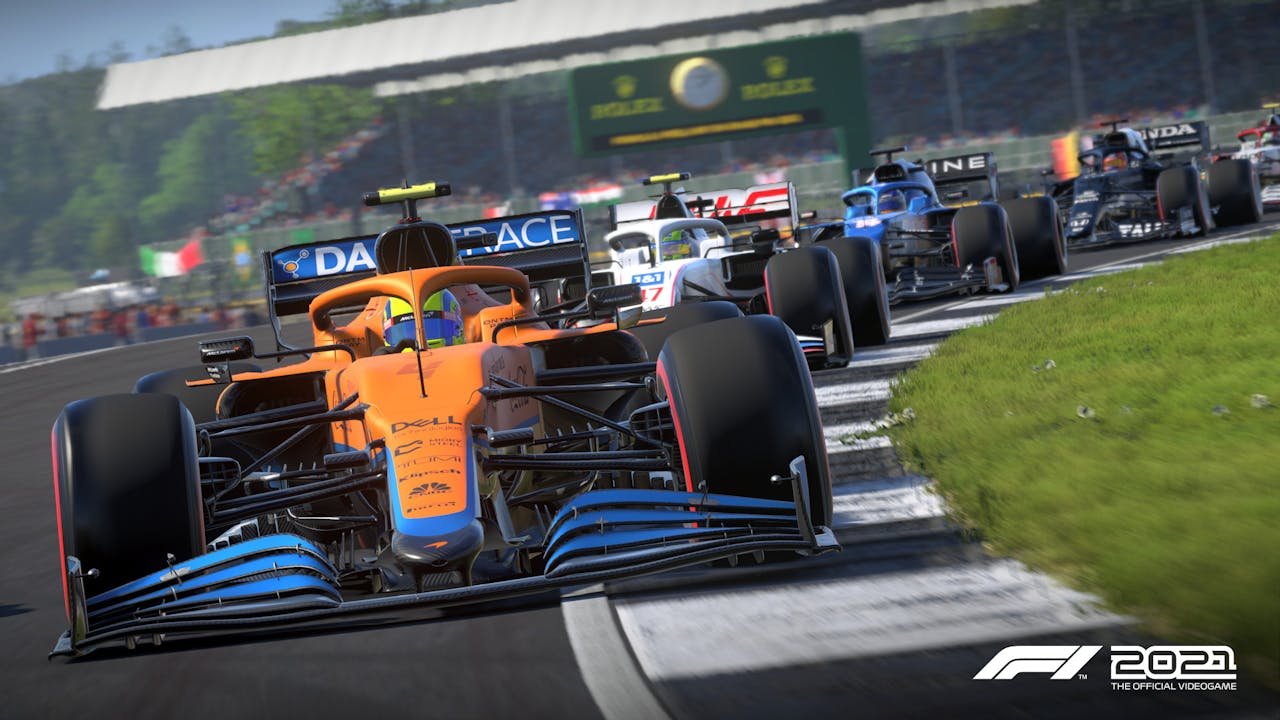 You're an F1 racing driver now, so why not live the lavish lifestyle like one and spend that coin!
F1 2021 Deluxe Edition also gives you 18,000 PitCoin virtual currency to spend in-game... sorry, no Rolex this time!
---
---
Share this post